Neil Patrick Harris's Kids Are Good Eaters
Neil Patrick Harris's 4-Year-Olds Have Quite Sophisticated Palates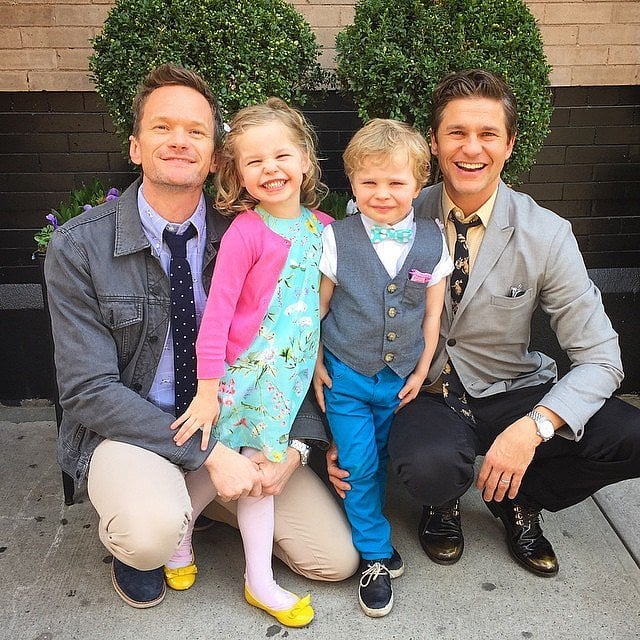 There are no picky eaters in the Burtka-Harris household. Chicken fingers and mac and cheese may be the most requested meals in many preschoolers' homes, but Neil Patrick Harris and husband David Burtka have two real foodies living with them. Their 4-year-old twins — Harper and Gideon — appear to eschew the go-to kiddie menu delights in favor of fine dining delicacies that most tots would turn up their noses at.
In an interview with The New Potato, David described his kids' appetites for sophisticated food:
"OMG! My kids are crazy eaters. They have incredible palates. Gideon eats everything you put in front of him. His passion for cooking and eating good food is in his soul. His favorite foods: Clams, sushi, octopus, grilled pork, steak, Parmesan cheese, ginger, mint, cinnamon and coconut."
In terms of his daughter?
"Harper likes very strong and briny flavors. Some of her favorites: Oysters, sardines, prosciutto, capers, duck liver, miso, and anything chocolate."
Though we're not sure our tots will be veering to that side of the menu anytime soon, we're not surprised to hear that the Burtka-Harris kids are adventuresome. Neil's Instagram account is filled with posts showing the twins dining in NYC's fanciest restaurants. Take a look below!