Pippa Middleton's Quotes on Teaching Her Son to Swim
Pippa Middleton Already Has Her 6-Month-Old Son in the Pool, and Good For Her!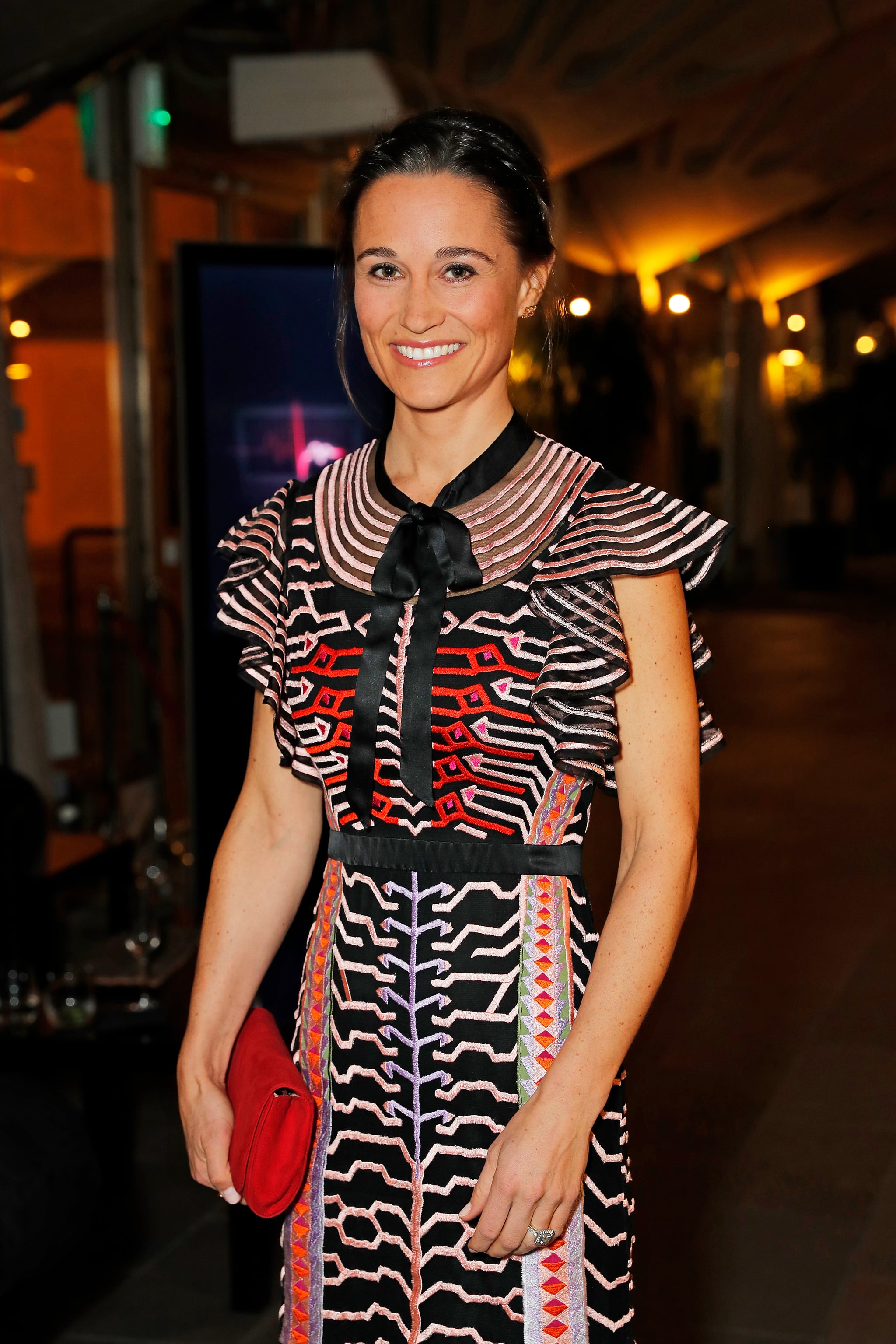 Pippa Middleton — Kate Middleton's younger sister — recently opened up about how she's already gotten her 6-month-old son Arthur's feet wet — quite literally — in the pool. She told Waitrose Kitchen magazine that it's one of the mommy-and-me activities she's been enjoying the most.
"Starting my son Arthur swimming at four months old has given him confidence and enjoyment in water," said the 35-year-old mom. "He's now 6 months old, and swimming is one of our favorite activities. The exercise helps guarantee sound daytime sleeps, and the movement has improved his digestion. She added, "Water activity is a great form of exercise you can do with your baby."
Additionally, getting your little ones in the pool early is certainly a good idea safety-wise. Nicole Hughes, a grieving mom who lost her 3-year-old son Levi to a drowning accident last year, encourages parents to get their children in lessons ASAP.
"Please enroll your toddler in the RIGHT swim lessons, ones that focus on water competency. 'Survival' is the goal. If your child can 'swim' but only WITH a flotation device, that is not swimming," Nicole wrote on her Facebook page, Levi's Legacy. "It is important to remember that ALL SWIM LESSONS ARE NOT CREATED EQUALLY. If you lack access to quality options, choose the best private instructor you can find. It should not take years for your child to learn to swim. Once they can swim, keep them in lessons, because drowning is a lifelong risk."