Safety Features a Car Seat Should Have
The 4 Safety Features Your Child's Car Seat Must Have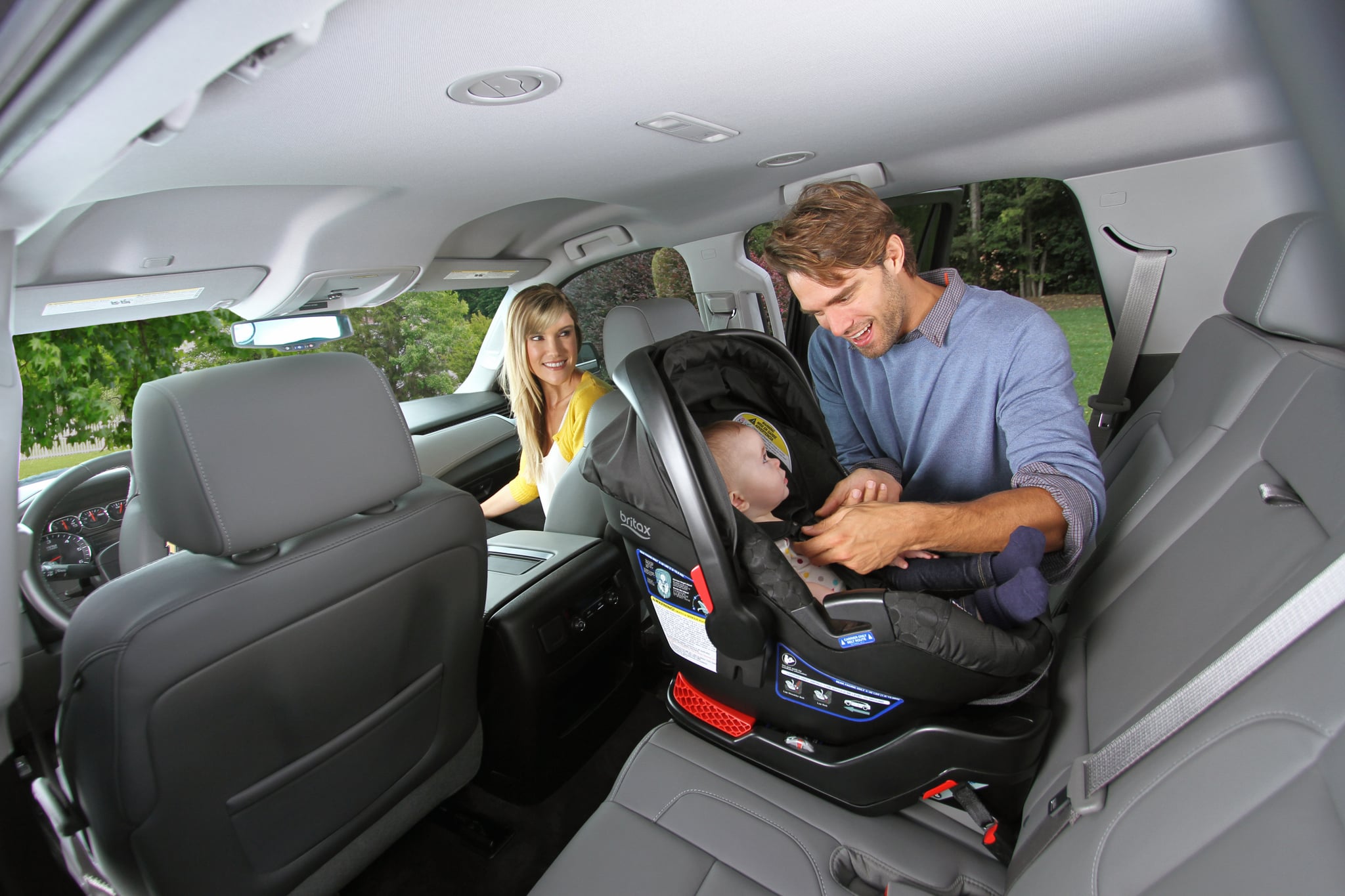 Every car seat manufacturer's main focus is to produce a car seat you feel safe putting your child into every single time you get in the car, but not all seats are created equal, so to say. There are certain safety features every parent should make sure their child's car seat has to ensure that they're as safe as possible each and every joyride.
Sarah Tilton, Britax's child passenger safety technician and chair of the National Child Passenger Safety Board, told POPSUGAR that "there are some key factors that you want to look for when you're looking for a car seat." Tilton says that though many car seats have all of these features, each seat's "ease of use" will vary, and it's important to know which product will be the easiest to install correctly, as so many parents drive with their child's car seat improperly installed. She said, "The harder things are to do, the less likely parents are to do them correctly each and every time."
Ahead, the four features your car seat should have and the things you should look out for in terms of ease of use.
An easy installation process. Tilton says the first thing parents should look for is how a particular seat will be installed. If it's LATCH system, are there premium push-on connectors that click in easily, as opposed to metal hooks? If your child has maxed out of the LATCH system's weight capacity, is the seat belt installation a simple lap-only or is it lap and shoulder? Does it have a built-in locking mechanism to hold the seat belt and car seat firmly in place? Some car seats don't have any type of locking mechanism for the belts, which is something to consider.
Easy harness adjustments. It should be easy to properly secure your child in the harness of their car seat. "One key factor would be how easy it is to change the harness height," Tilton said, referring to the points in which the harness straps connect to the top of the child's seat. "Rear-facing we always want that harness height to be at or slightly below the child's shoulders. Forward-facing we always want it to be at or above the child's shoulders." The best thing to look for when shopping are harness heights that will adjust with a knob or dial, rather than a seat that requires you to remove and rethread the harness straps, which leaves room for error.
Crash-impact protection. No parent wants to envision being in a crash with their children in tow, but all car seats have certain features to help protect your child in case of an accident. For example, some seats have side-impact protection, which means the seat's optimized for potential side-impact collisions; others have a "bounce-back" bar for rear-facing seats, which helps to limit motion and impact against the seat back in a crash. Tilton touched on Britax's unique SafeCell Impact Protection, an integrated system of impact-stabilizing and absorbing features that work together to protect your child. Be sure to explore multiple brands' options to make a purchase you feel comfortable with.
The correct sizing for the child's needs. Parents need to make sure that the car seat they choose is appropriate for their child's age, weight, and height. However, Tilton says you should never hurry to move your child into the next seat before they've fully grown out of their last one. "We downplay the safety of our child each time we move to the next step," she said. "Don't be in a hurry to move them to the next step until they're ready. Keep your child in each direction and each mode of car seat use until they outgrow it."
Image Source: Britax