Taga Family Bike
This New Bike Stroller Hybrid Is Probably 1 of Those Ideas You've Had in Your Head Forever
Carting your kids around on a bicycle this Summer seems like a great idea in theory: but most of the options leave parents more than a little uncomfortable. Hitching minitrailers onto the back of bikes can feel dangerous, and those mounted child seats have surprisingly limiting age and size restrictions. Avid bicyclists often forgo the activity entirely during their first several years of parenthood. But, as it often happens, Taga — the brand that first made bicycle strollers mainstream back in 2009 — has unveiled a new family bike concept that we've all probably had in our heads the whole time.
In fact, once you see the Taga 2.0 in action, you'll wonder how something so simple and so practical hadn't been invented until now.
"We've included pretty much anything you'd expect from a modern family bike," the Taga creators explain on the brand's Kickstarter site. "Take two kids facing forwards, backwards or towards each other, add a third child in the back, or just one kid or a pet. Rainy? Sunny? No problem, just snap on the canopy. Your baby wants to take a nap? Recline the seat to a sleeping position. Need some help pedaling? Add our e-bike kit!"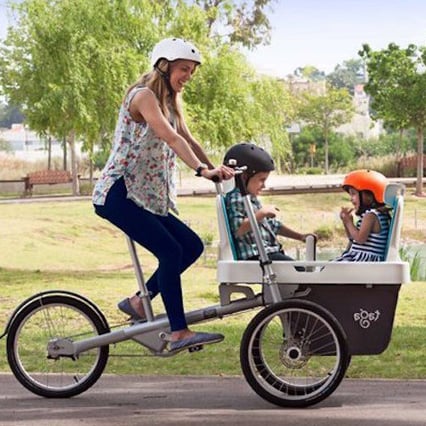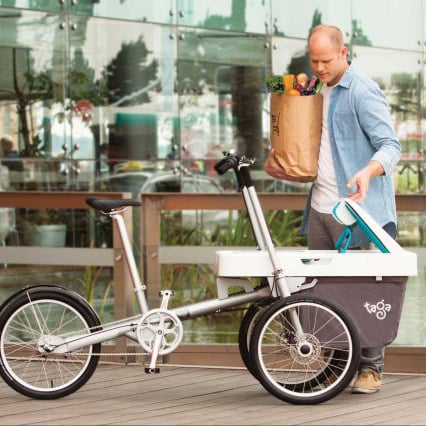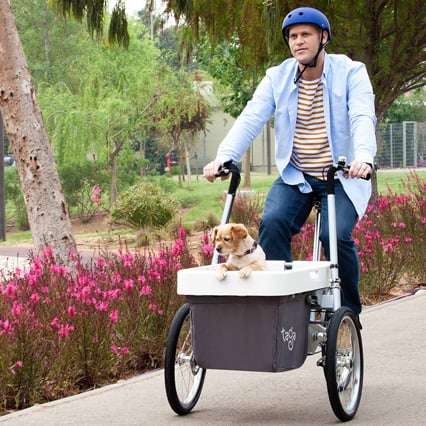 The modular cargo bin also comes equipped with a car seat adaptor, and it's safe for babies as young as 6 months and kids up to 8 years old. Although the $649 price tag might seem steep, when compared to the original Taga's $1,500 cost, it's a far more affordable option. Plus, because it's essentially a cargo bike — most of which cost upwards of $2,000 — it has longevity well after your kids outgrow it.
Tell us: is this the family bike you'd been imagining?