Transitioning Toddlers From Crib Tips
6 Tips For a Smooth Transition From a Crib to a Toddler Bed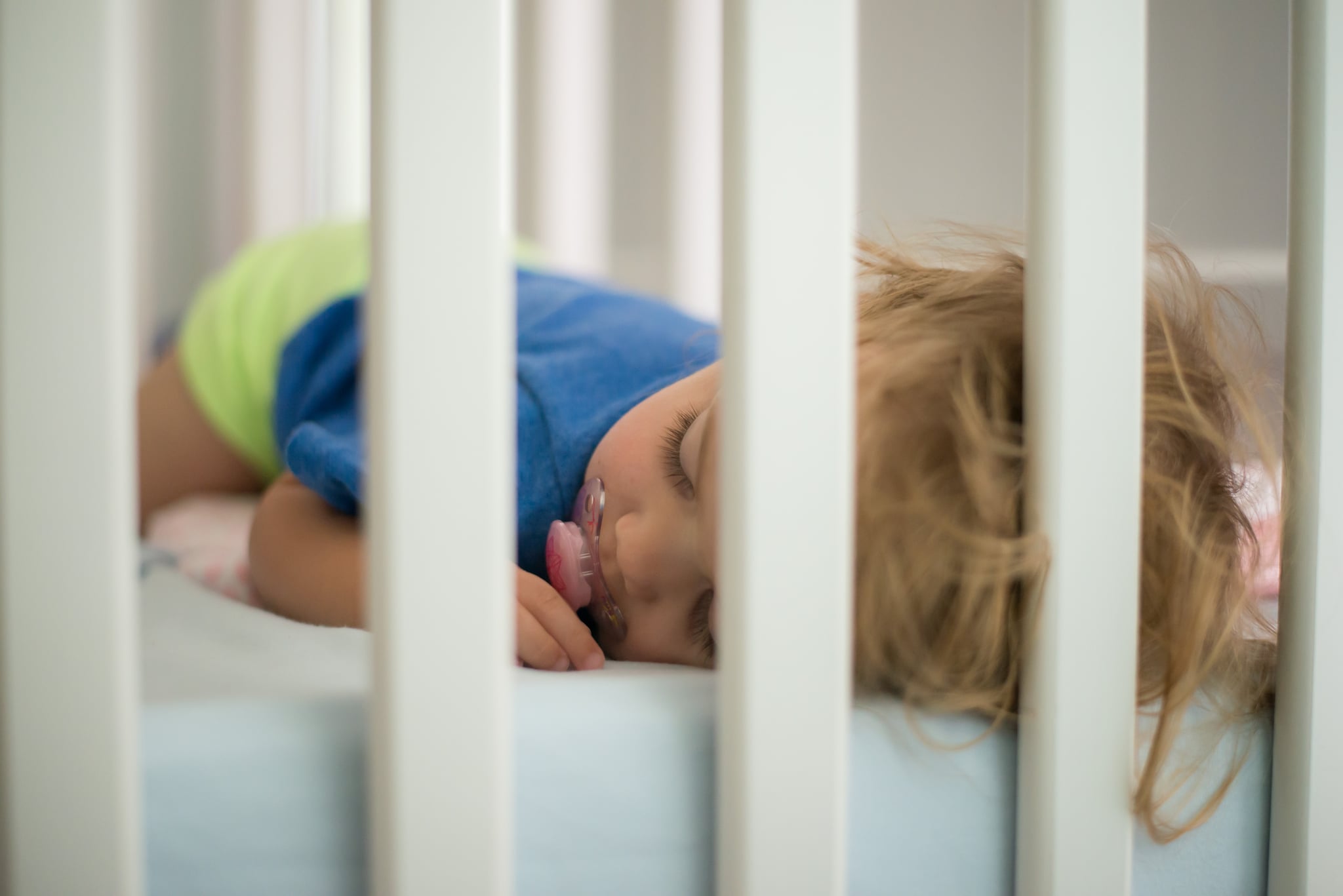 Wondering when and how to move your munchkin from a crib to a toddler bed? We've rounded up the top advice from readers on how to make the transition a smooth one.

1. Don't Transition Any Earlier Than Needed
How long should you wait to transition to a toddler bed? As long as possible, say countless Circle of Moms members, including Tracy S.: "My advice is to keep them cribbed as long as it is safe and they are sleeping well." As Mickie T. shares, if your child does try to climb out of her crib, then it's time to transition to a toddler bed: "I think if your child isn't getting out or attempting to get out, don't mess with a good thing. If they are and could possibly harm themself then I would switch."
2. Buy "Big Kid" Bedding
To get your child excited to switch from crib to toddler bed, moms like Heather P. suggest having your child choose new big kid bedding: "We also took him and let him pick out new bedding. He picked Cars of course and a cat pillow pet … I feel the new bedding helped him out a lot."
3. Prepare For Falls
After sleeping in a crib, toddlers are unaccustomed to the freedom of movement that toddler beds offer. As a result, it's important to take safety precautions in case your child rolls off her new toddler bed. Marla T., for example, suggests placing pillows on the ground: "It is so low to the ground that I was able to just put a couple of pillows next to the bed in case she fell out." Other moms recommending placing a mattress on the ground, or using bed rails.
4. Block the Door
After switching to a toddler bed, children love testing the limits of their new freedom. To prevent late-night wanderings while you're fast asleep, moms like Jennifer S. suggest installing a gate on the child's bedroom door: "We recently switched our 16-month-old to the toddler bed. . . . I bought a gate and put it in front of her bedroom door, so when she crawls out of the bed, she can't wander around. . . . If she does get out of her bed she has some toys there in her room, and she just sits and plays!" Other moms, like Jessie H., use door knob protectors that prevent children from opening the door: "In order to keep him in the room I put one of the door handle covers over it. You can buy them at Target, Walmart, ToysRUs. This makes it so he can't open the door."
5. Put Your Child to Bed Tired
Ensuring your child is tired at bedtime may help her quickly fall asleep in her new sleeping arrangement. Ellie W. shared: "We made sure he was very tired and worn out, extra play at night, more baths than usual, and the first night I (somehow) laid on the toddler bed with him until he was almost a sleep. He picked it up in 2 days, and now when I lay him down for naps of course he gets outta bed and plays for a little while, but when the room is quiet I peek in and he will be sleeping on his bed!"
6. Be Consistent
Many Circle of Moms members, including Katie B., shared that being firm and consistent is important for a smooth switch to a toddler bed: "I JUST made the switch. Just stay on top of checking them frequently to make sure they are still in bed when you first make the switch...the first few nights are not the most fun and it requires a lot of patience but consistency is KEY for a quick and easy transition."
Jeanna F. also offered a great tip for teaching your child to stay in bed: "I start off the first few nights in a chair nearby and gradually move the chair toward the door until I'm just outside the door. If she tried to get out I just calmly directed her back to her bed, only took a few nights."
Looking for more advice on toddlers? Join communities like Toddlers and Toddler Moms to share advice with other moms going through the same milestones and challenges.