The Trendiest Baby Name Ever
This Is the All-Time "Trendiest" Baby Name, but It's Rarely Used Now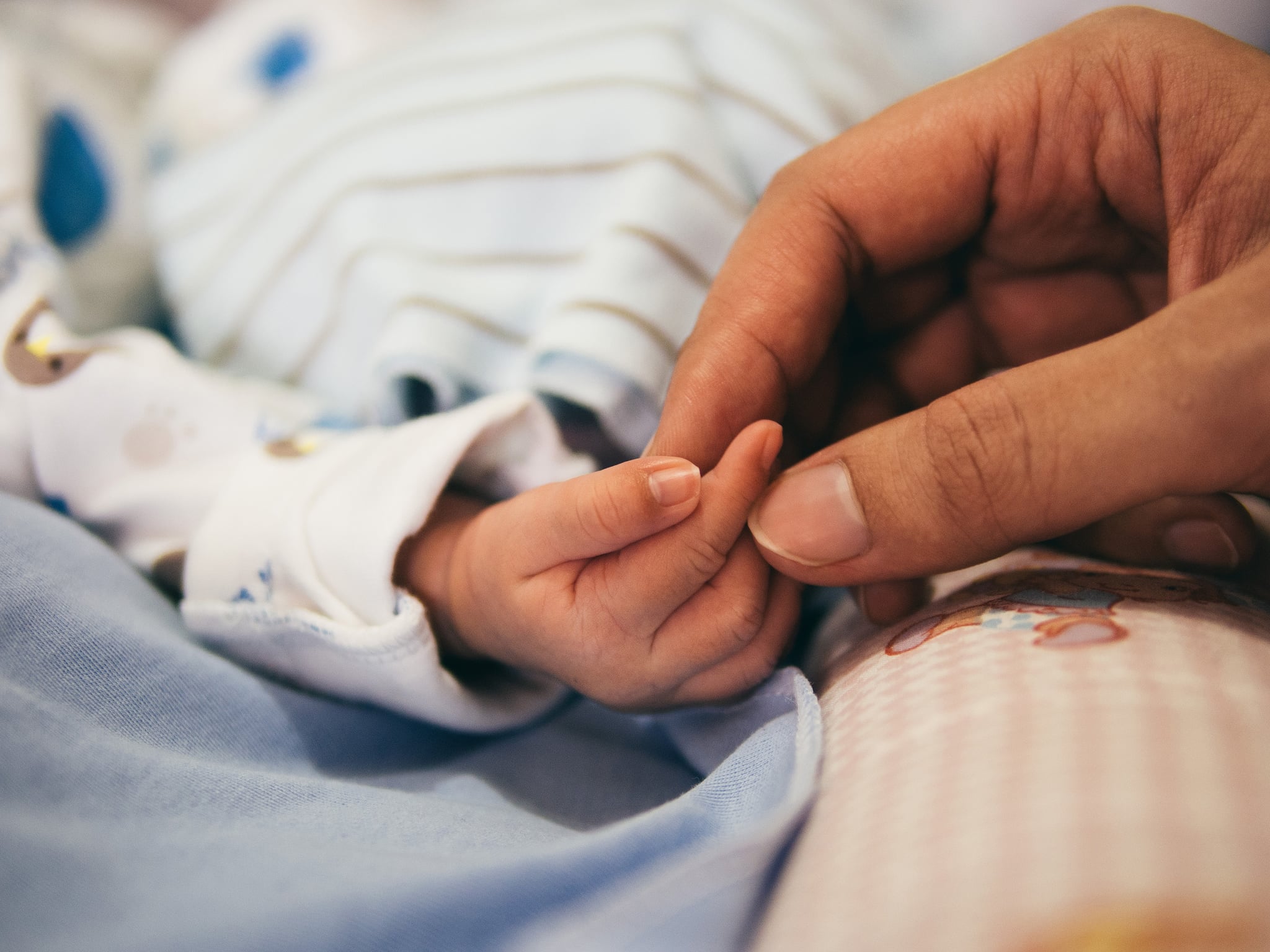 Whereas many popular baby names stand the test of time, trendy baby names come and go. However, thanks to data analyzed by biotechnologist David Taylor, a blogger at proofreader.com, we now know which name is the USA's trendiest of all time: Linda.
In a blog post from 2014 that is now resurfacing, Taylor looked at data from the Social Security Administration's records, then analyzed the overall popularity of names combined with historic peaks in trendiness. It's through this method that he discovered how Linda gained its top-dog status — in 1948, the name jumped in popularity, accounting for approximately 5.5 percent of girls named in that year (though the SSA reports 1952 as Linda's most popular year, when it accounted for 3.527 percent of total female births), likely thanks to the 1946 hit song "Linda," composed by Jack Lawrence.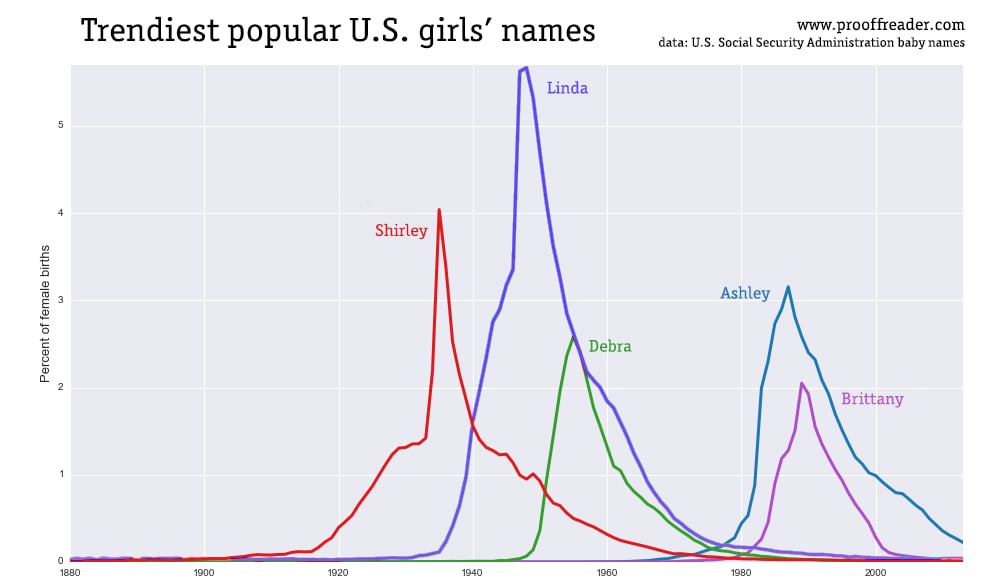 Taylor also found that Shirley, Ashley, Debra, and Brittany follow behind Linda as the most trendy, in that order, as shown above. Below, find Taylor's findings on the trendiest boys' names of all time: Jason, Mark, Dewey, Grover, and Woodrow, respectively.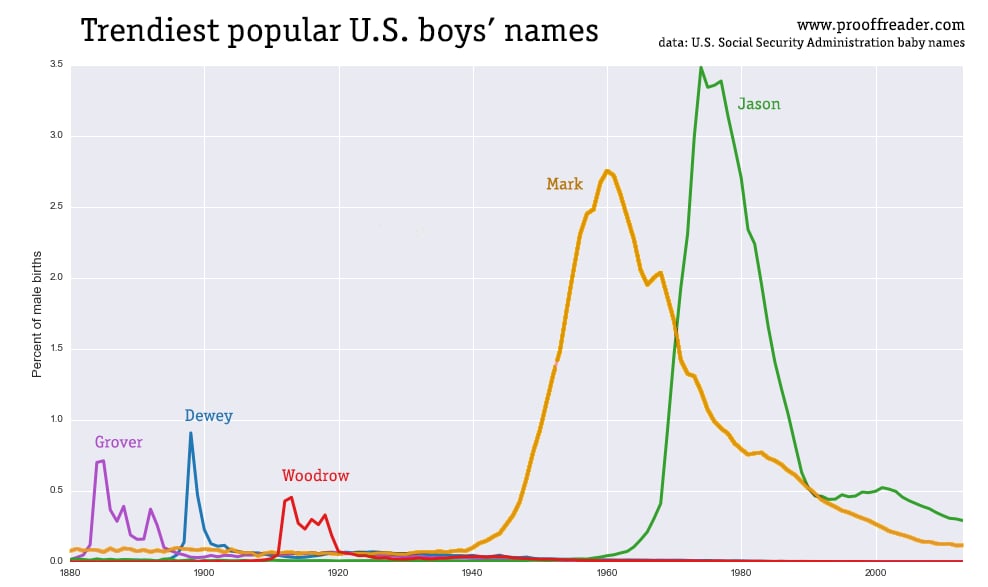 Funnily enough, the name Linda is barely given now. According to the SSA, 434 babies were given the name in 2016, which equates to .023 percent of total female births that year.
Who knows? Maybe with this information circulating, Linda will make a comeback. Or, more likely, a new song, celebrity, or TV character will inspire a baby-naming trend that supersedes Linda's overall popularity and peaks in trendiness — maybe it's already happening! Stay tuned, folks.