Why You Shouldn't Give Kids a Puppy For Christmas
Parents, Please Don't Give Your Kids a Puppy on Christmas Morning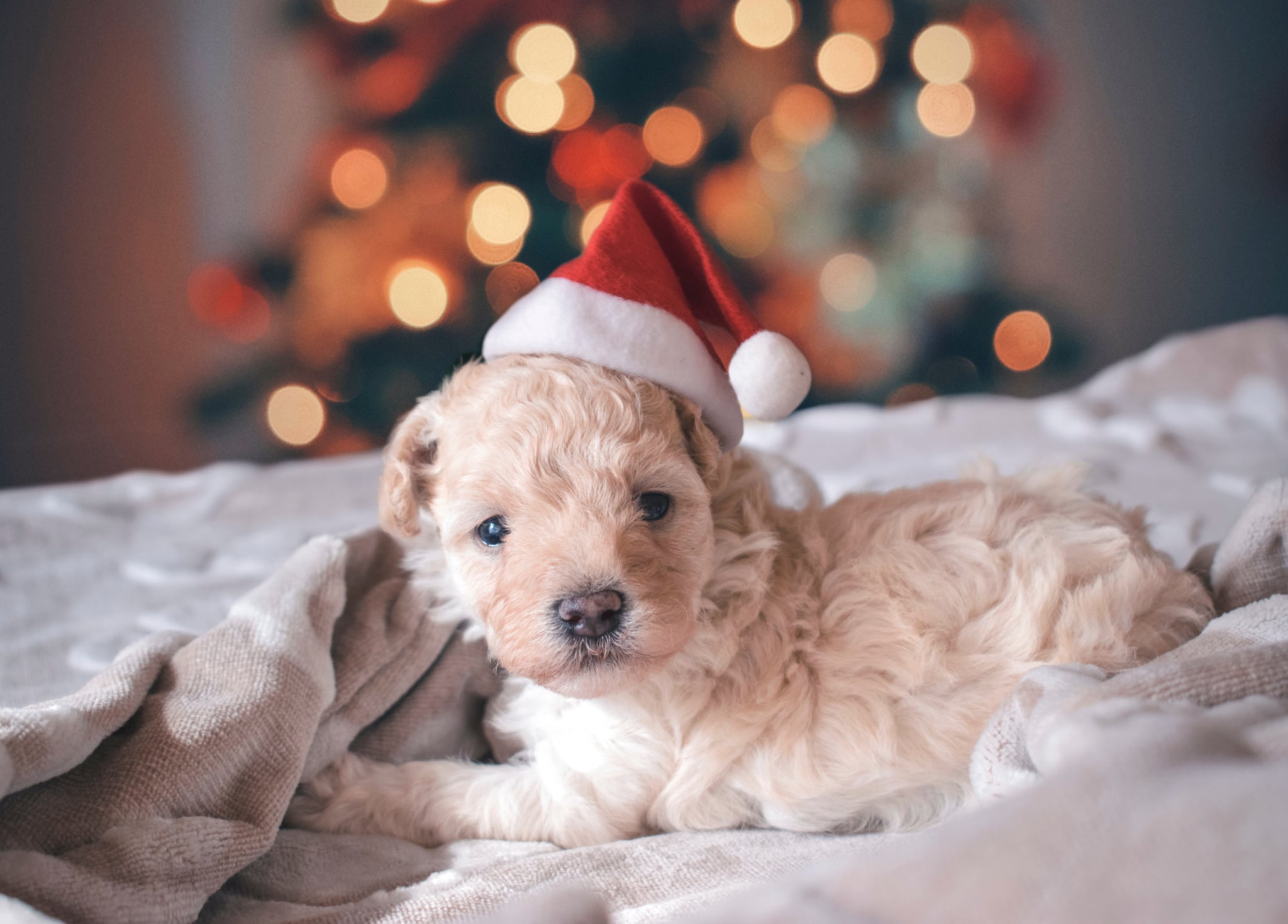 Nothing compares to watching the excitement on your kids' faces when they open their gifts on Christmas morning. They eagerly rip open the boxes and their eyes instantly light up when they see that Santa has brought them the thing they've wanted more than anything. And for some on Christmas morning, that means a puppy. Those lovable creatures, with their floppy ears and giant feet, are a guaranteed hit. I mean, who wouldn't want a puppy? They're a great addition to any family. But just because everyone loves them doesn't mean they should be given as gifts. Keep reading for why you shouldn't give a puppy as a gift on Christmas morning, and how to safely bring one home if you do get one during the holiday season.
1. Christmas Is Too Overwhelming
Christmas is a notoriously hectic day. From opening gifts to cooking to having family over or going to someone else's house, Christmas just isn't the time to introduce a tiny puppy into your home and family. Kids, especially little kids, can also get emotional, scream, or grab at the puppy, which could scare them. This is especially true if your new pet isn't house trained yet. Getting a new animal on Christmas will add a whole new level of stress for you and for the puppy.
Dog expert Cesar Millan points out: "You've just thrown [them] into a completely alien environment with no direction, and these early associations are going to stick. The place is unfamiliar, it smells different, and there doesn't seem to be any way out." Unless you're going to stop the whole Christmas gift-giving process and devote your whole day to the dog, chances are you're going to really stress out your new pup.
2. Pets Are Family Members
Living, breathing creatures like puppies and kittens aren't toys — they're new members of the family that will require love and attention for the next 9 to 15 years. Puppies should require a great amount of thought and preparation. They need a fleet of supplies, from crates and beds to food and toys, and they need the time and space to acclimate to their new things and home.
3. Children Might Want to Have a Say
When I've adopted animals in the past, the shelter workers always ask if every member of the family is present and OK with the adoption of a pet. One shelter wouldn't even let me adopt my pup until I brought my roommate in to confirm that she was on board. Largely, this process should hold true for kids. If you're expecting children to love and take care of a puppy for the next decade at least, they should have some say in which puppy they get, otherwise this is just a gift for you, and that's not the way gifts work.
4. Instead, Plan a Family Trip
That being said, you can still "give a puppy" for Christmas. Instead of putting a puppy in a box or stocking, give your kid the puppy toys, the crate, or a leash. Explain to them what this gift means, and that they'll be able to help pick out and rescue their new pet. They'll feel more invested in the process because they get to help. As part of your gift, pick a day as a family to go look at puppies, and after Christmas has died down, come up with a plan. This way, your family is happy and prepared, and a puppy has the best shot at adjusting to their new home and family with ease.