Aja Naomi King Pens Instagram About Post-Pregnancy Body
Aja Naomi King Joyfully Celebrates Her Postbaby Body: "This Is Not a Pregnancy Before Picture"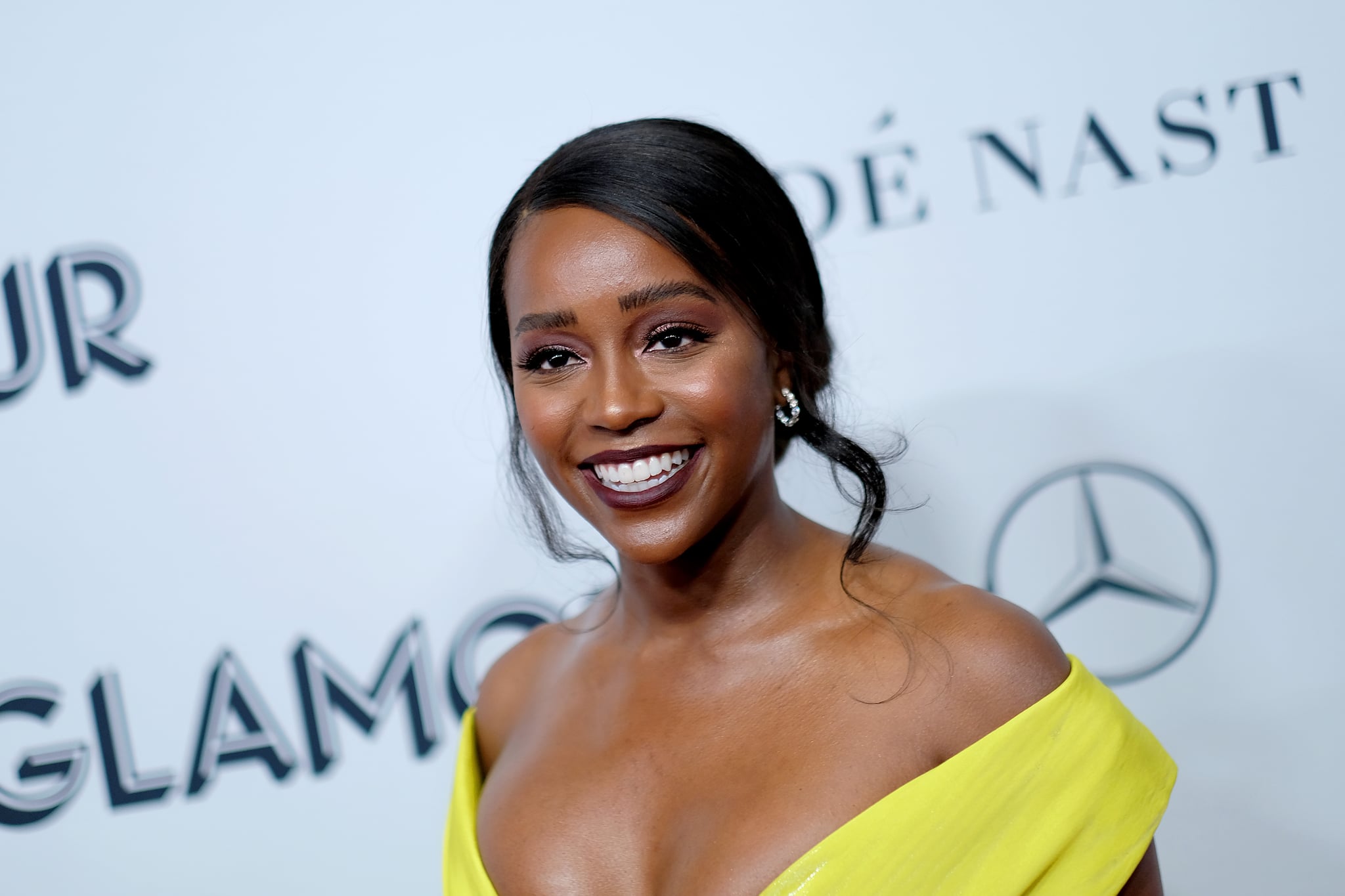 Aja Naomi King is a mom! After announcing her pregnancy in March, the How to Get Away With Murder actress recently shared her exciting family update on Instagram, with a post centering around her body after having a baby. She posed for beautiful photos, joyfully recognizing the immense physical effort it took to deliver her child, and normalizing the postpartum belly most people still have after giving birth.
"No, this is not a pregnancy Before picture," Aja captioned her post. "This is the After. After days of labor. After experiencing what felt like my insides being ripped apart, no lie. After experiencing the unimaginable beauty of childbirth, this is what is left behind. This Gorgeous Body!" She wanted the photos to stand as an authentic celebration of the incredible work her body performed to bring her child into the world. "No make up, no editing, no filters (and you know I love a filter!)...Just Me...a woman in awe of her Body and her Baby! ♥️"
Too often, pregnant people are saddled with an expectation to return to an impossible standard after delivering a baby. This ridiculous judgment overlooks the true power of these parents — their pregnancies, their birth stories, and their first few months/years finding their footing as a parent. Aja's excitement over her own postpartum body encourages other people in a similar position to do the same. Many congratulations to Aja and her husband, Dan, on this wonderful next step for their family.