Ashley Graham Shows off Pregnancy Stretch Marks | Instagram
It Needs to Be Said: Ashley Graham's Stretch Marks in This Pregnancy Selfie Are Gorgeous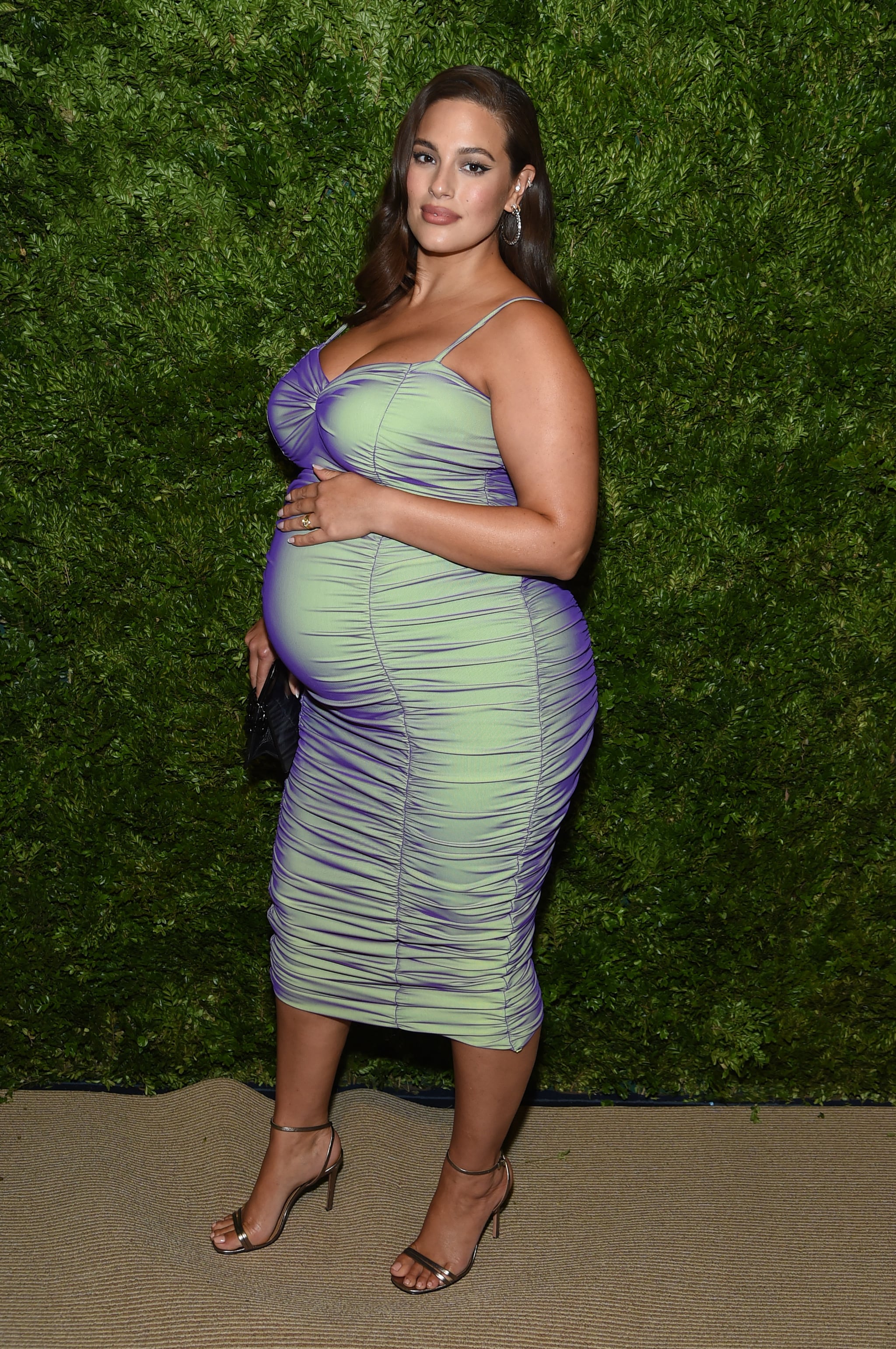 Image Source: Getty / Jamie McCarthy
Ashley Graham is on her way to being the proud mama of three baby boys. Now into her third trimester, the badass mom shared a naked selfie on Instagram, showing off her pregnant belly and a ring of stretch marks spiraling outward from her belly button. "Justin says my stretch marks look like the tree of life," she captioned the post, stirring up a flurry of heart emoji in the comments section.
In July, Ashley, who is currently mom to 1-year-old Isaac Menelik Giovanni Ervin, announced that she and husband Justin Ervin were expecting their second child. In September, Ashley posted an Instagram video revealing that baby number two is actually twin boys. "Are you serious? We're gonna have three boys?" she said, laughing with joy in front of the camera.
"Your body is a vessel. Your body is strong. Your body is meant to do this."
Ashley's past candidness about the realities of pregnancy might have fans assuming that her body confidence comes easily. But the model has been equally open about the fact that she has an ongoing "tug and pull" relationship with her body image, making her recent selfie a refreshing reminder that "our bodies are always changing" and they deserve to be loved and appreciated no matter what.
"It's always going to be this tug and pull of where you are with your body," she said in an interview with POPSUGAR. "When I got pregnant with Isaac, I got smacked in the face with, 'Oh, you're going to have to really practice what you preach' because my body was changing so quickly. And I didn't realize what pregnancy was really going to do to it, between the stretch marks and gaining 55 pounds . . . I know that I'm taking great care of myself and the boys, but there is this constant conversation that I'm having with myself, like: 'Your body is a vessel. Your body is strong. Your body is meant to do this.' And the affirmations never go away."