Ashley Tisdale Gushes Over Photos of 2-Month-Old Daughter and Dog, Sushi: "I Can't Handle It"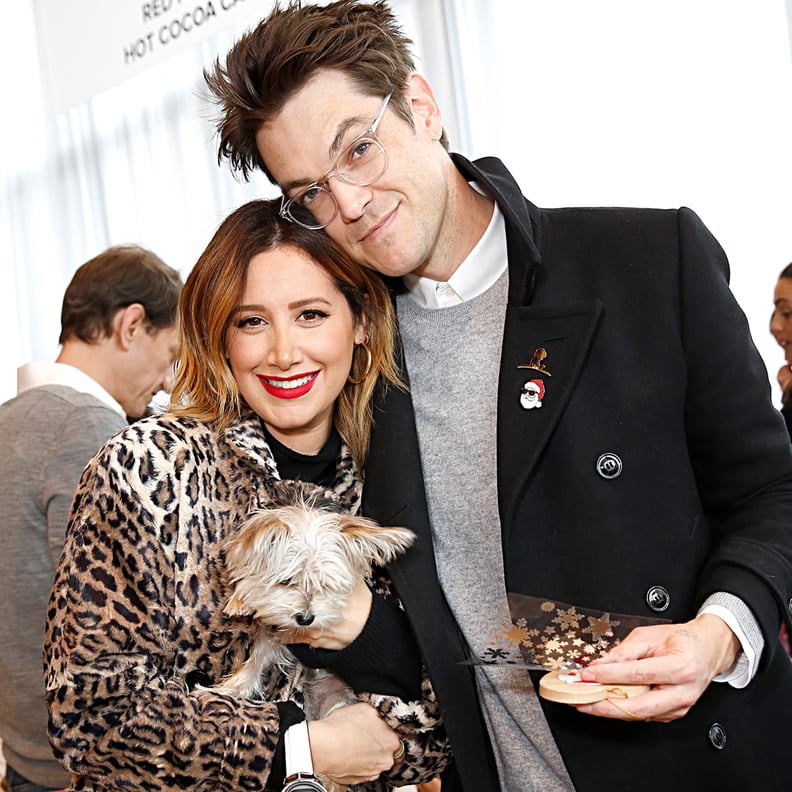 Two months into being a new mom, Ashley Tisdale couldn't contain the cuteness she's been living with any longer. In an Instagram post on May 27, Ashley shared a few photos of her newborn daughter Jupiter Iris French napping alongside one of her fur babies, Sushi Sue. "I can't handle it," she captioned the photos; and we don't blame her! A puppy and a baby in the same photo is basically the perfect recipe for a midweek smile, and we are eating it up.
Ashley first shared a glimpse at her husband Christopher French holding hands with Jupiter in March. "Jupiter Iris French arrived earth side 3.23.21 ✨," she captioned the photo. In a post six weeks after the baby's birth, Ashley revealed more photos of the newborn and wrote, "This little lady made me a momma! I knew @cmfrench and I would have a cute baby but I wasn't expecting how beautiful she would be." Check out more photos of Jupiter ahead, and here's hoping we see more sweet photos of the baby and her fur siblings, Sushi Sue and Ziggy Stardust, soon!