Disney's First Nonbinary Character Stars in The Owl House
Meet Disney's First Nonbinary Character: The Badass Head Witch in The Owl House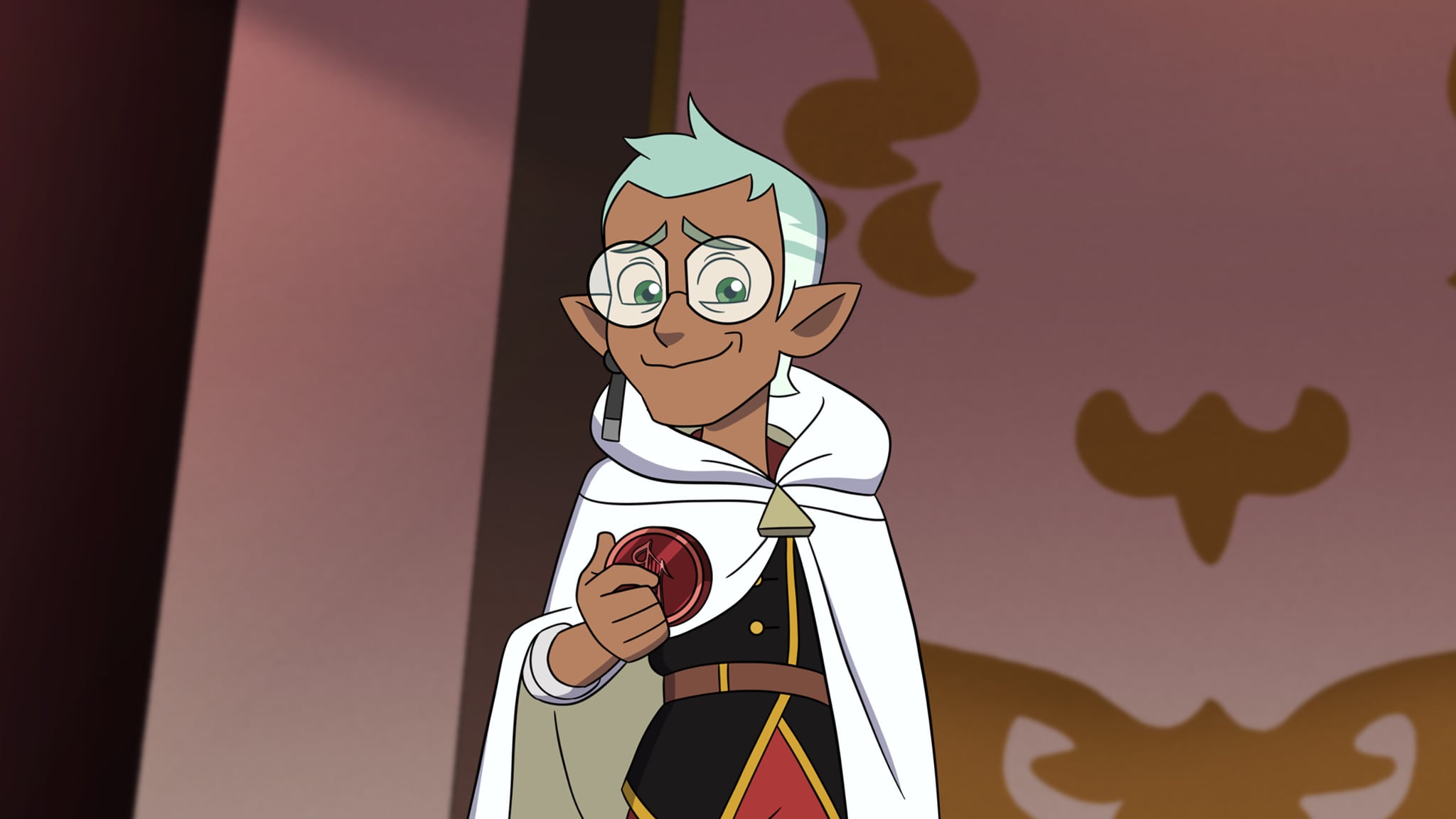 Raine Whispers is here to pave the way as the first explicitly nonbinary character to be portrayed in a Disney show. The character, voiced by Avi Roque, was debuted in a season two episode of The Owl House called "Eda's Requiem," and not only was it a powerful moment for fans, but for Avi as well, who celebrated on social media. "🦉✨DREAM COME TRUE✨🦉," they wrote. "I guest star as Raine Whispers (pronouns: they/them), the sharp and hardworking Head Witch of the Bard Coven, in the new episode of #TheOwlHouse premiering July 24 at 10:00am ET/PT on #DisneyChannel and DisneyNOW. Make sure to check it out!!"
After the exciting announcement, fans shared how important it is to see this representation. "Raine Whispers, a HUMANOID nonbinary character of color, means so much to me! thank you The Owl House crew!!" one fan wrote on Twitter. "NON-BINARY REPRESENTATION IN OWL HOUSE!!!! LETS GOOOO!!!! I am more than excited to see this character!" another added. A third fan gushed: "The amount of representation in this show. Gonna go cry, I'm so happy."
Since its premiere in January 2020, The Owl House has prioritized representation in its characters and storylines. Series creator Dana Terrace made Disney Channel history with Luz, The Owl House's protagonist and the network's first bisexual lead character, and continues to make history with the relationships and new characters introduced throughout the series. Check out the season two trailer of the show, which features Raine, below.