Baby Brezza Pro Formula Dispenser Review
If I Could Go Back in Time, This Is the One Product I Would Buy For My Infant
As POPSUGAR editors, we independently select and write about stuff we love and think you'll like too. If you buy a product we have recommended, we may receive affiliate commission, which in turn supports our work.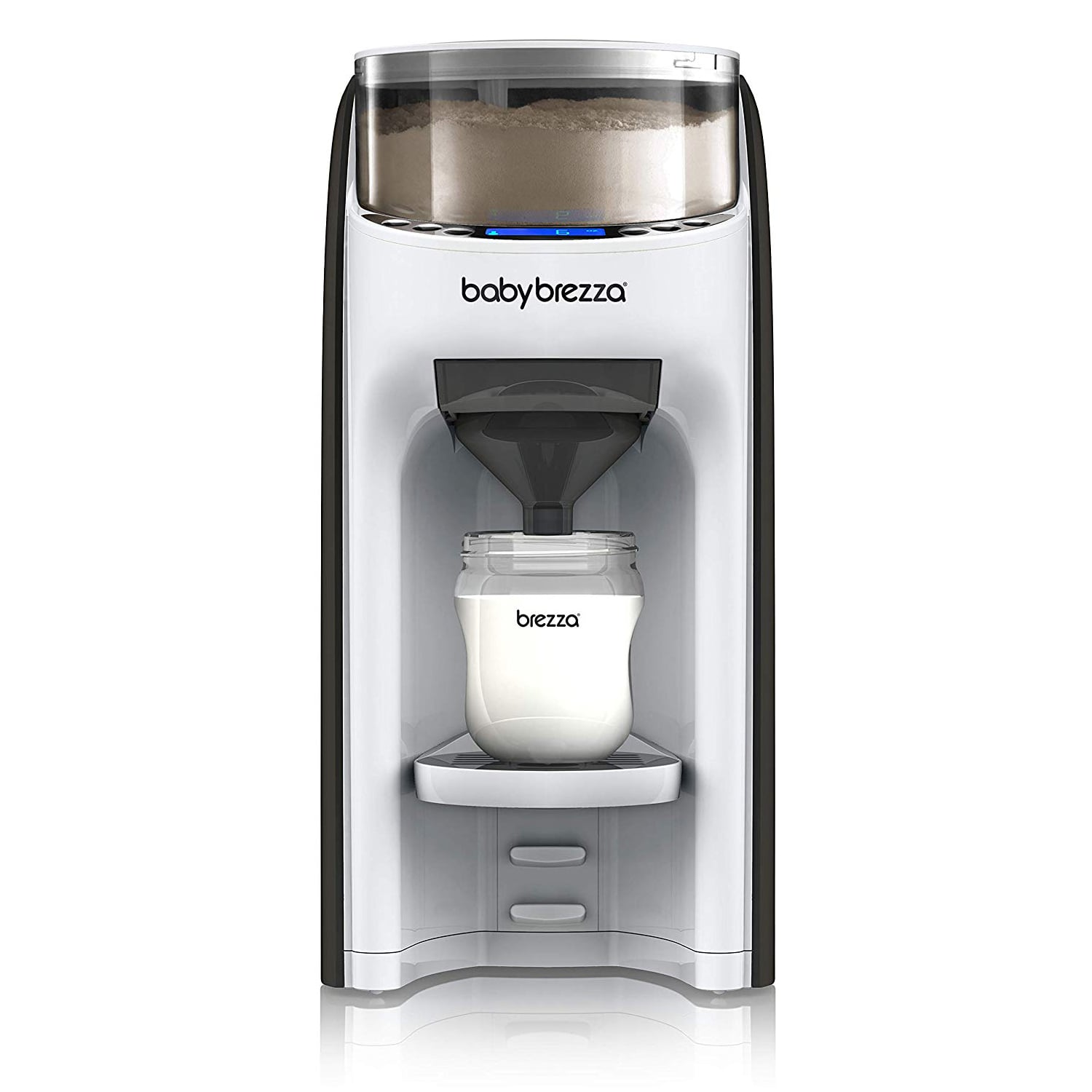 There's nothing that says "new parent" quite like fumbling around in the kitchen at 3 a.m., desperately attempting to warm a fresh bottle of formula for your inconsolable newborn. The scoop is inevitably buried in the powdery mountains, which in turn means the formula gets all over the kitchen counter when you try to dump it into the bottle's small opening. The water isn't warm enough. There are chunks floating to the top. The baby has now woken up the entire household, including the dog, who thinks it's time for the day to begin and is now begging for food.
What if I told you this early morning ritual could be streamlined in a way you never anticipated in your wildest dreams? I realize I sound like an old-fashioned magazine advertisement, but the Baby Brezza Pro Formula Dispenser ($200) warrants the praise. Here's what you need to know.
The basics: The Baby Brezza Pro is a machine about the same size as a coffee maker that can produce up to 10 ounces of formula at a time. There's a tank for water in the back and a container for powder on top. You choose how many ounces you want and the temperature at which you need it to be warmed (room-temp, body-temp, or slightly above body-temp) and the bottle will be ready in under 30 seconds. Just be sure to select the right setting for your formula type!
The pros: There's no wait time for a full, warm bottle — and that's a game changer. The bottles are always perfectly mixed, meaning no chunks to shake out. The machine comes with a movable pedestal for your bottle, so it'll fit under the spout whether you have a big bottle or a mini one.
The cons: Cleaning can be a bummer: after four turns you need to rinse the powder out of the cone filter. You'll also need to refill the water tank every couple days. And, of course, the $200 price tag is nothing to sneeze at.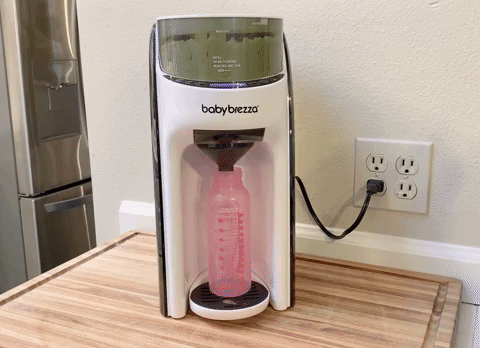 Image Source: Giphy user mrsmaggiemoo
I was shocked at how quickly the dispenser filled the bottle the first few times we tried it. Thinking about how we used to warm water in the microwave or electric kettle, then carefully mix with the powder and the right amount of room-temp water, seems positively barbaric. While I mainly breastfed our baby in the first few months before introducing formula, I wish we would have gotten the Baby Brezza earlier. Waiting for water to boil in the middle of the night feels like an eternity, and I would have done anything — including forking over $200 — to get back those seven extra minutes of sleep.