Parents know that baby wipes are an essential for newborns, babies, and toddlers alike. From cleaning up messy diapers to wiping skin after meals and snacks, they are a staple in nurseries and diaper bags. Having a pack (or two) on hand is a must for all kinds of situations with young kids. But how do you find the best baby wipes — particularly the kind that's good for their skin?
"Baby wipes should be gentle, effective, and affordable," says Homer Swei, PhD, senior vice president of Healthy Living Science at the Environmental Working Group (EWG). "Many medical experts advise choosing baby wipes that don't contain alcohol, parabens, phthalates, foaming agents, and dyes."
"Baby wipes have become much safer recently with the removal of harmful preservatives such as methylisothiazolinone that caused a number of facial and diapered eruptions in unsuspecting children," says Jeff Yu, MD, MS, pediatric dermatologist and member of The Society for Pediatric Dermatology. "The industry has also gotten away from other potentially allergenic preservatives like formaldehyde releasers."
However, no baby wipes are preservative-free — which is actually a good thing. "Baby wipes are wet towelettes that are kept in plastic bags for months if not years on end before use," Dr. Yu says. "Any wet product will grow mold, bacteria, and viruses without an adequate preservative system in place to prevent this from happening. Therefore, all baby wipes will have preservatives."
When choosing the best baby wipes for your child, it's important to look at the ingredients label. "For my child, I personally look for baby wipes that are fragrance-free because fragrances are one of the most common triggers of rashes in children, whether they be irritant or allergic contact dermatitis," Dr. Yu explains. He also prioritizes those with fewer additives. Sometimes brands will add different active ingredients like oat extract, chamomile, etc. to "enhance" their wipes, Dr. Yu says. "Personally, I just find these to raise the potential for the child to react to it. Best-case scenario, nothing happens, worst-case scenario, they are sensitized to a new allergen," he says.
Moisturizers are also important to keep in mind when searching for the right baby wipes. "Babies are not little adults. Their bodies are still developing. Their skin loses moisture more quickly, and are more prone to allergens and irritants," Dr. Swei says. "Look for gentle cleansers such as amphoacetates and glucosides, and light moisturizers and emollients such as glycerin and plant-based oils." (He recommends checking out EWG Verified baby wipes.)
Now that we've got the basics covered in terms of what to look for, we've rounded up nine of the best baby wipes, according to pediatricians and parents'/caregivers' reviews. You can also shop other must-have baby gear for 2023 right here.
Best Value Wipes
Kirkland Signature Baby Wipes Fragrance Free ($22 for 900 wipes)
These fragrance-free baby wipes come in an economical size, making them a great deal. You get 900 wipes for just $22, meaning your changing table will always be stocked.
What experts say: "These are my go-to for being the least expensive, but still good quality," says Wendy Hunter, MD, a pediatrician based in La Jolla, CA, and host of "The Pediatrician Next Door" podcast. "They are made with natural ingredients, but the best thing about them is the number of wipes you get in the package. That means less trips to the store! They are fragrance-free and uniquely have added Tencel for softness."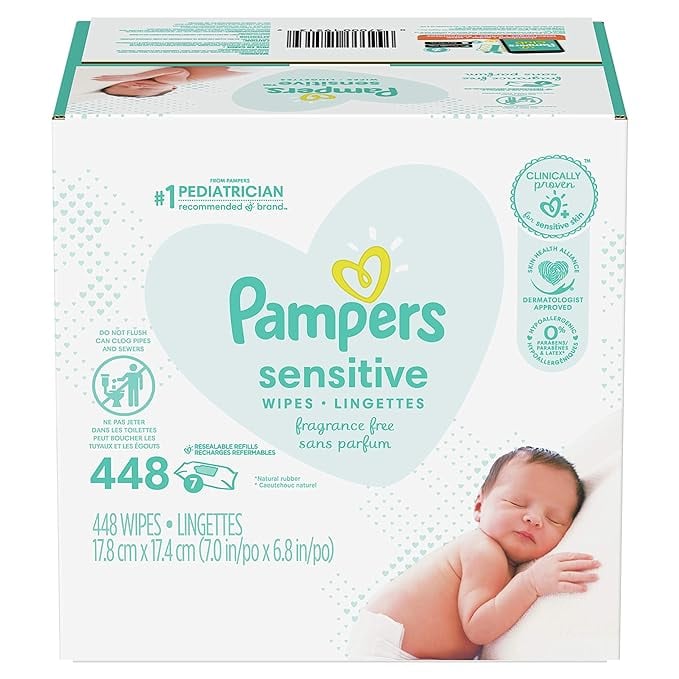 Best Wipes For Newborns
Pampers Sensitive Baby Wipes ($31 for 448 wipes)
These wipes are great for newborns, especially those with sensitive skin. They are hypoallergenic and free of parabens and latex. Plus, they come in a box of nearly 450 for a price tag just above $30.
What experts say: "When you need to get the sticky stuff off baby's bottom, these are the best. This is our pick for newborns in the hospital," Dr. Hunter says. "These are my favorite for young infants because they are moister than most brands so you usually only need one wipe."
"They have more ingredients than some other companies, but in my experience, the added ingredients mean they are pH balanced to match baby's skin," Dr. Hunter continues. "They are more expensive than Kirkland but are a little higher quality, and the dispenser can't be beat — it's the easiest to use with one hand!"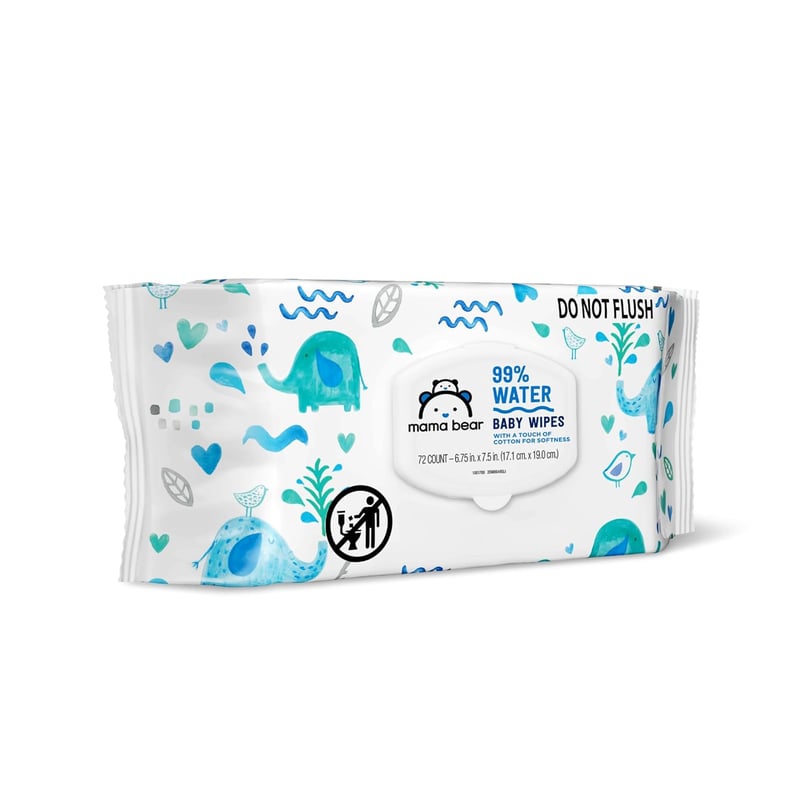 Best Water-Based Wipes
Mama Bear 99% Water Baby Wipes ($6)
These water-based wipes are also hypoallergenic and fragrance-free. Made with cotton, they have a softer, denser feel.
What experts say: "These are my favorite among the water wipes. They don't clump up like other brands and come out of the dispenser more easily," Dr. Hunter says. "The added cotton makes them softer. They're the most economical choice of all the water wipes."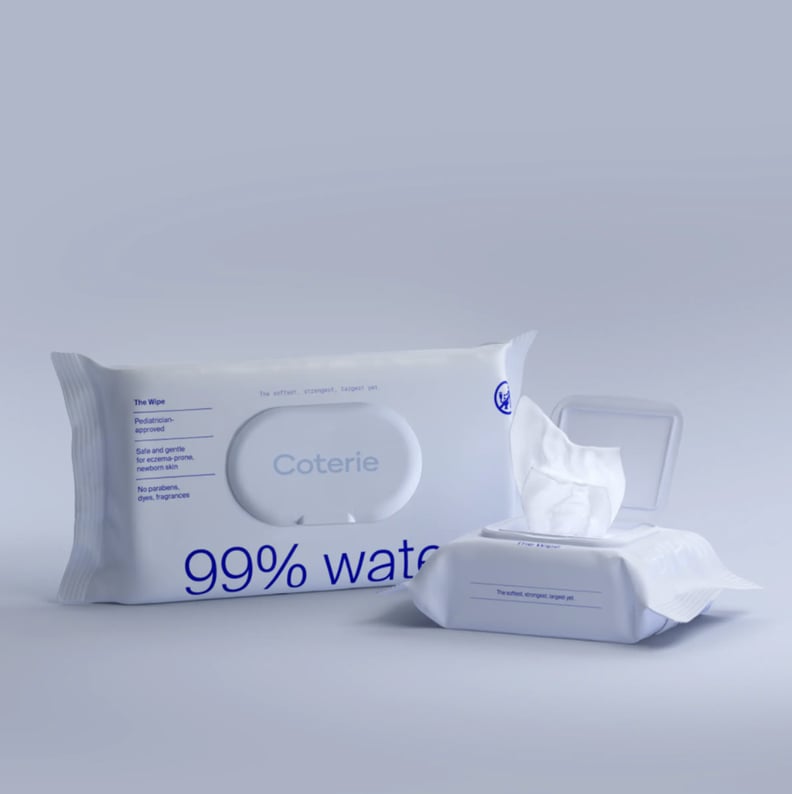 Best Hypoallergenic Baby Wipes
Coterie Hypoallergenic Baby Wipes ($30 for 224 wipes)
Although not the most cost effective, these wipes are eco-friendly and made with soothing vitamin E. They're also larger in size, so you have more room to clean up messes. The best part: they're completely hypoallergenic and free of 200+ chemicals.
What experts say: "Although they are the most expensive on my list, they are super soft, the highest quality, and have a good ingredient profile without chemicals," Dr. Hunter says. "Made with vitamin E for skin benefits and glycerin for gentle cleansing, these are an all-around great (but more expensive) choice. I love that they are compostable, too!"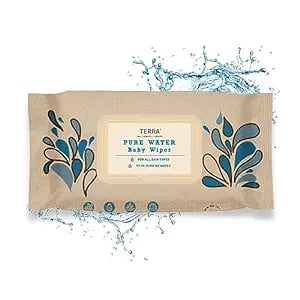 Best Eco-Friendly Wipes
Made with manuka honey and eco-friendly bamboo fiber, these are a great alternative to conventional baby wipes. The brand notes that these wipes are 100 percent home compostable and contain zero plastic, chemicals, or fragrance.
What experts say: "These make the list for being the most innovative company. These wipes from New Zealand come in three varieties, one having kiwifruit extract that is rich in vitamins and another made with healing manuka honey!" Dr. Hunter says. "Plus, they are made of 100% Biodegradable Bamboo Fiber so they are better for the planet than most traditional wipes."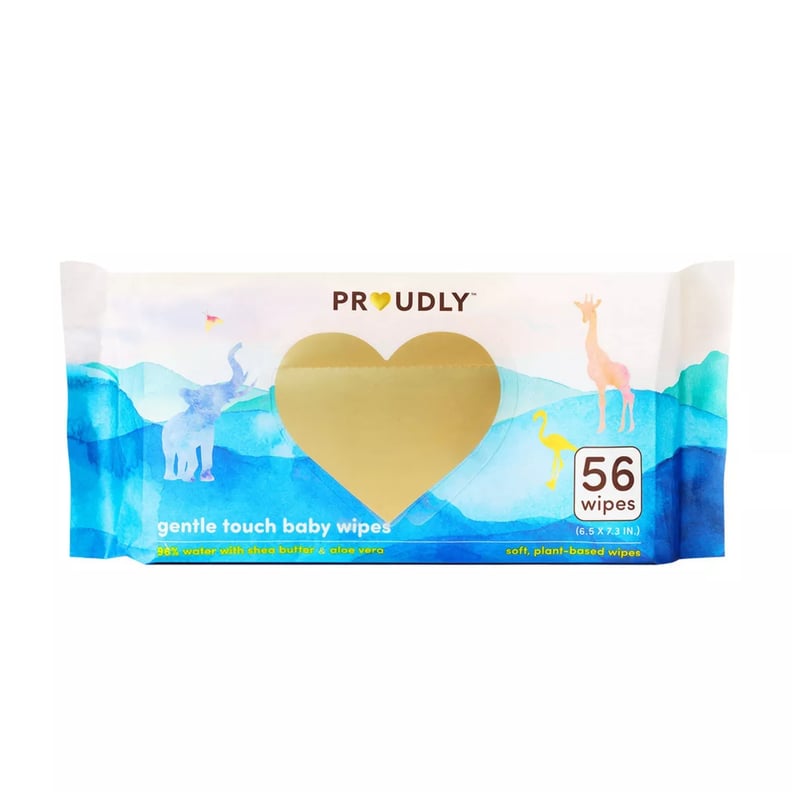 Best For Melanated Skin
Proudly Gentle Touch Baby Wipes ($4)
These wipes from Proudly, Gabrielle Union's baby-care brand, are designed with melanated babies in mind. The product was formulated in part by dermatologist Naana Boakye, MD, with ingredients like shea butter and aloe meant to wipe away messes while nourishing baby's skin with gentle and clean ingredients.
What reviewers say: "I absolutely love the packaging design on the wipes and love how well they work! They do the job, smell great and are made by us, For Us!!"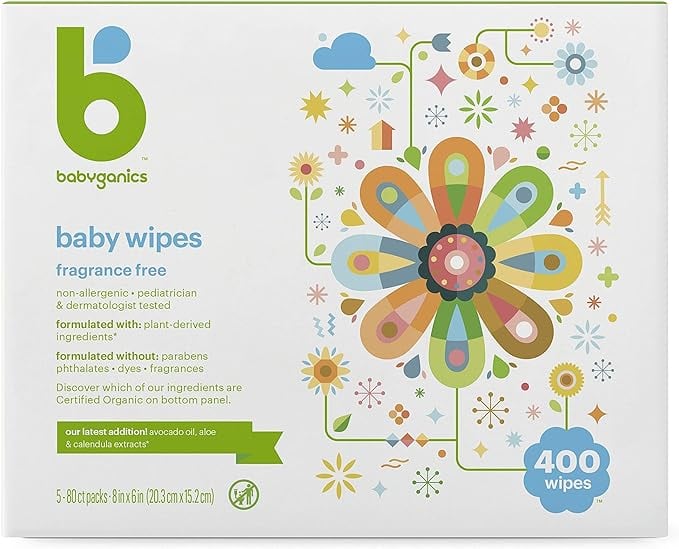 Best Plant-Derived Wipes
Babyganics Unscented Baby Wipes ($12)
Many of the ingredients in these baby wipes are organic and totally plant-derived — making them a more natural choice for baby wipes. They're also free of parabens, sulfates, phthalates, dyes, and fragrances.
What reviewers say: "We absolutely love these wipes and won't settle for another brand. Usually we purchase the 600pack as they are way more economical, but they were out of stock. The wipes are a good size, stay wet and don't have that terrible chemical smell. Buying them on amazon is the most affordable option as they retail for $6+ a pack in store. I highly recommend these wipes to parents who are looking for a more natural/less-chemical option."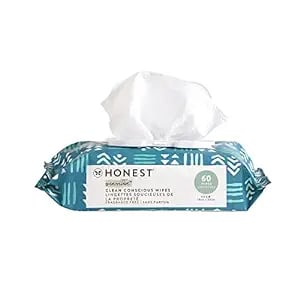 Best Multiuse Wipes
The Honest Company Clean Conscious Wipes ($6)
These wipes are more than just diaper wipes. They were also designed to be used for cleaning off household surfaces, pets' paws, and even dusty house plants. Made of 99 percent water, they're also compostable.
What reviewers say: "Very handy to keep around. Thicker and larger than many brands of wipes. Work great for cleaning hands and every where else."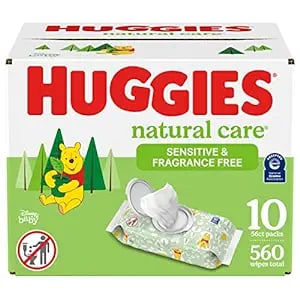 Best Overall Wipes
Huggies Natural Care Wipes ($22 for 768 wipes)
These Huggies baby wipes are the best, according to parents, garnering over 50,000 reviews on Amazon (90 percent of the ratings being five stars). They are also fragrance-free and accepted by the National Eczema Association.
What reviewers say: "Great value for the amount of wipes you get, very gentle for our newborn. High quality wipes as they don't tear mid wipe which can be a real pain. Overall would definitely recommend."