The Best Disney Backpacks For Students of All Ages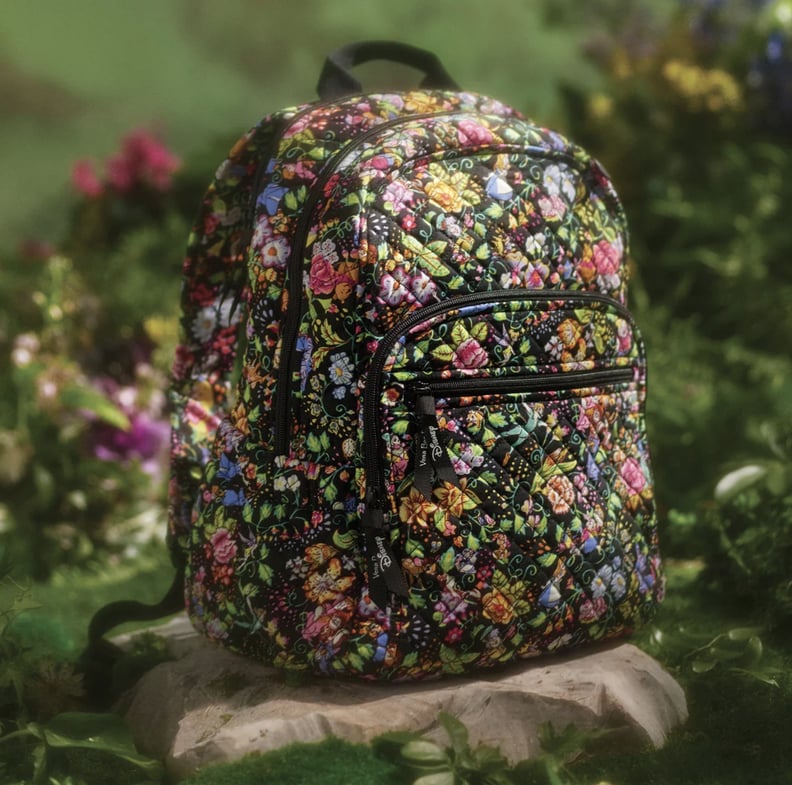 Vera Bradley
Vera Bradley
As POPSUGAR editors, we independently select and write about stuff we love and think you'll like too. If you buy a product we have recommended, we may receive affiliate commission, which in turn supports our work.
With back-to-school season in full swing, we have one thing on our minds: stocking up on school supplies. Whether your kiddo is gearing up for a new school year or you're a student who's just starting a new semester, finding a quality backpack should be top of mind — and preferably one that's equally practical and cool. We love the design of Disney backpacks in particular, because they provide a unique way to show your love for your favorite Disney movies and characters.
Lucky for us, ShopDisney (along with a bevy of other retailers like Amazon) just debuted tons of new backpacks and styles that are perfect for students of all ages — and arrive just in time for the new school year. We've found that a backpack is the ultimate tool for helping students keep all of their supplies organized and even acts as a mobile desk of sorts, so you can stay on top of your schoolwork wherever you go.
Ahead, check out our picks for the best Disney backpacks. From otherworldly Star Wars bags and styles that display a myriad of Disney princesses, there's a pack below that's perfect for every kind of Disney-loving kid (and a bunch that even we would want to tote around ourselves).
— Additional reporting by Alessia Santoro
01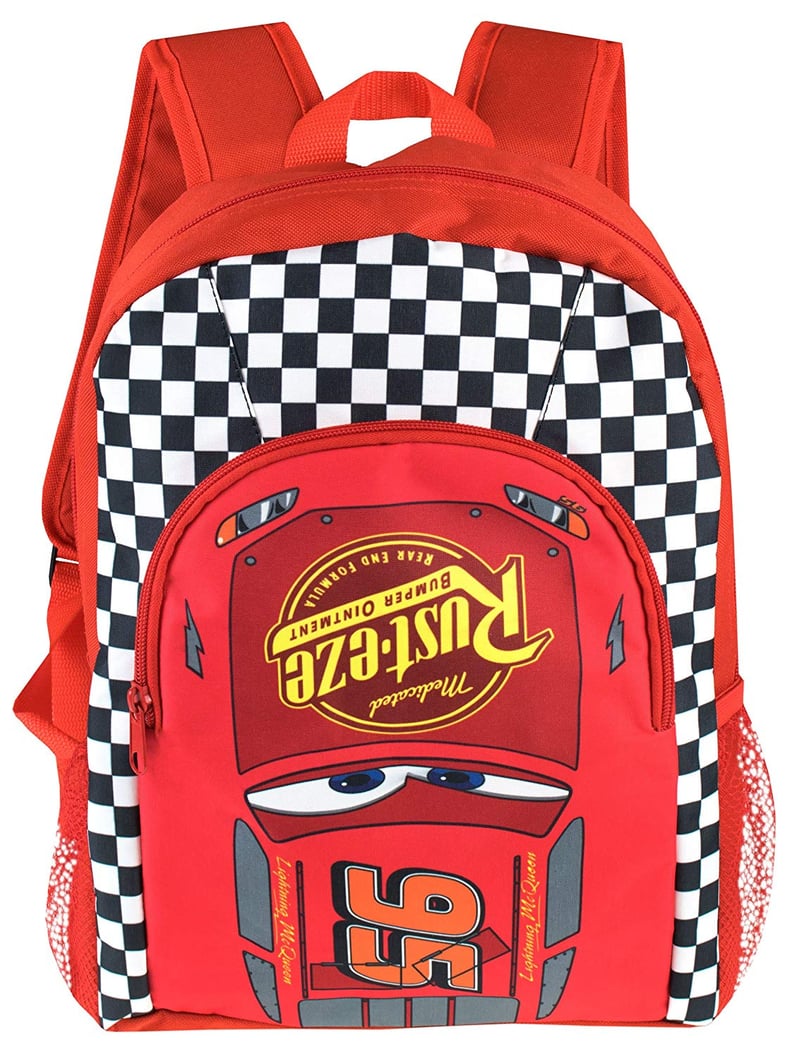 Best Disney Backpack For Kids
"Cars" Lightning McQueen Backpack ($29)
Vroom into the school year at high speeds with this Lightning McQueen backpack. Your kiddo will feel like the sharpest student in the classroom with this race car-inspired backpack, as the accessory is fitted with adjustable shoulder straps, zippered pockets, and a cool checkered design. What's not to love?
02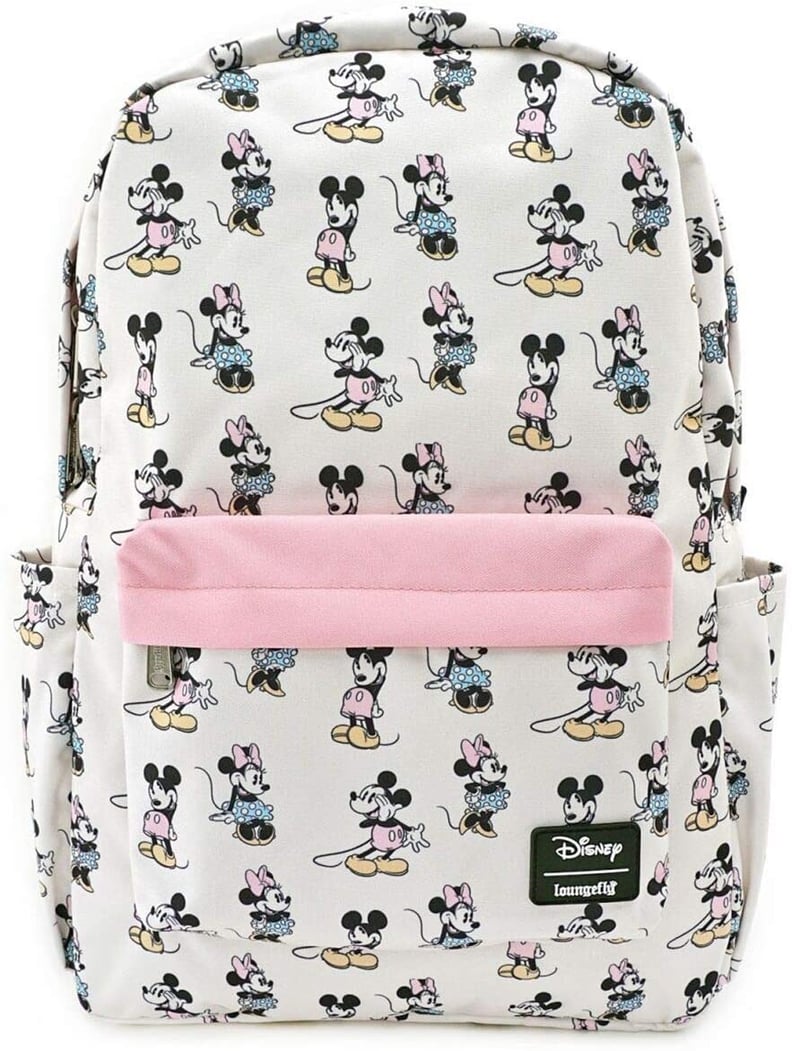 Best Large Disney Backpack
Loungefly Pastel Minnie and Mickey Backpack ($55)
Keep it classic and cool with this nostalgic Minnie and Mickey Mouse backpack from Amazon. Unlike other styles, this version features a unique design that embraces a more vintage flair, complete with line sketches of the beloved Disney couple.
03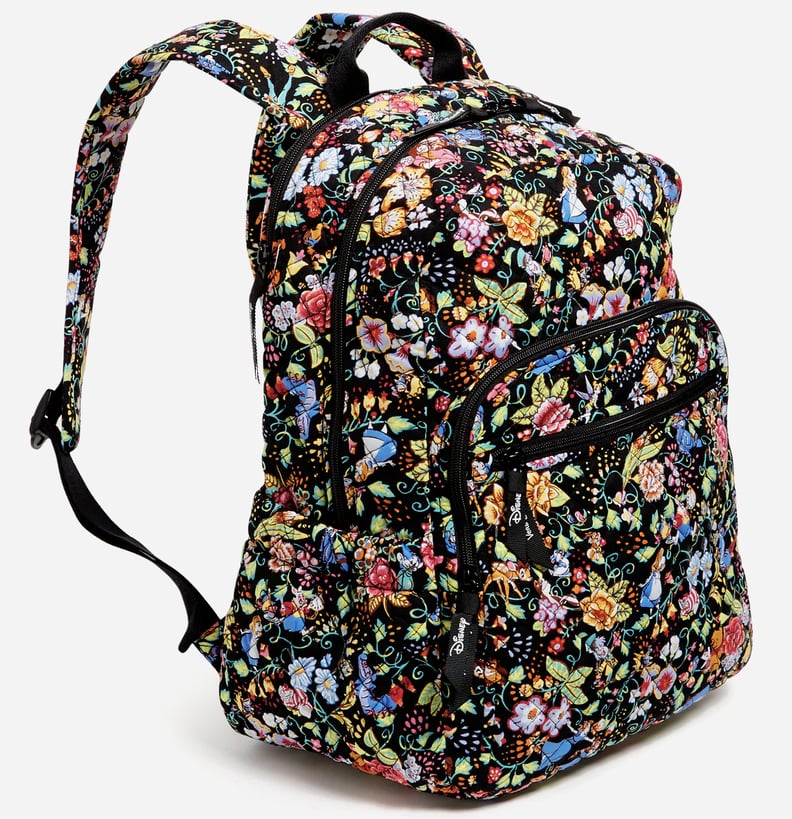 Best Disney Backpack For School
Vera Bradley Disney Campus Backpack ($150)
Disney backpacks aren't just for kids to enjoy, as evidenced by this "Alice in Wonderland"-themed accessory from Vera Bradley. The zippered backpack boasts multiple interior compartments, along with a whimsical design that pays homage to the magical world of Wonderland.
04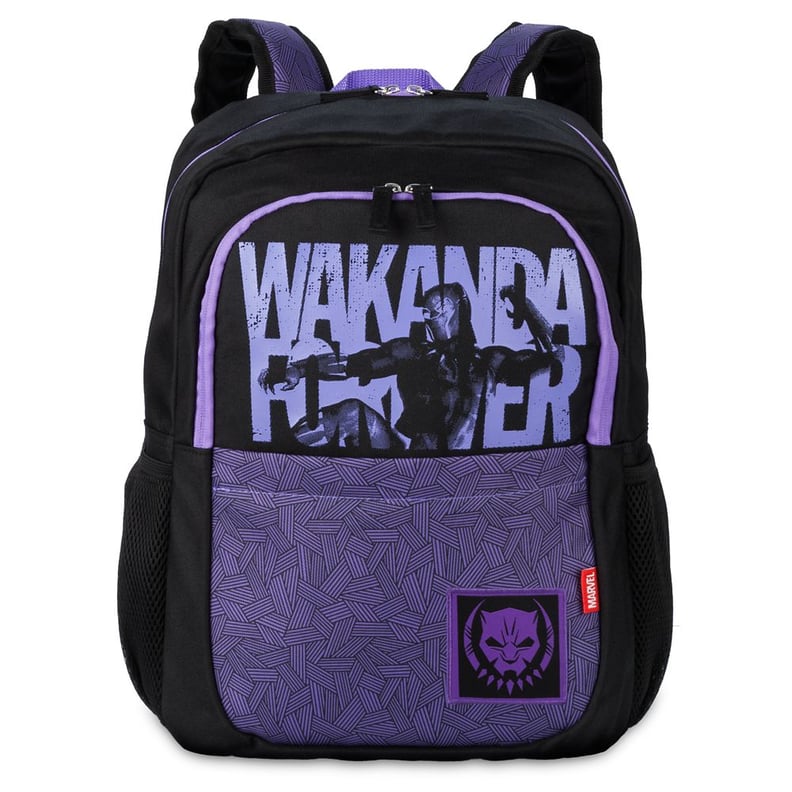 Best Marvel Backpack
ShopDisney Black Panther "Wakanda Forever" Backpack ($18, originally $30)
Help them feel like a superhero on their first day with this themed "Blank Panther" backpack. The accessory has such a cool coloring, with a black and dark purple color palette that channels the aesthetic of the film — and even features the iconic "Wakanda Forever" saying plastered across the front.
05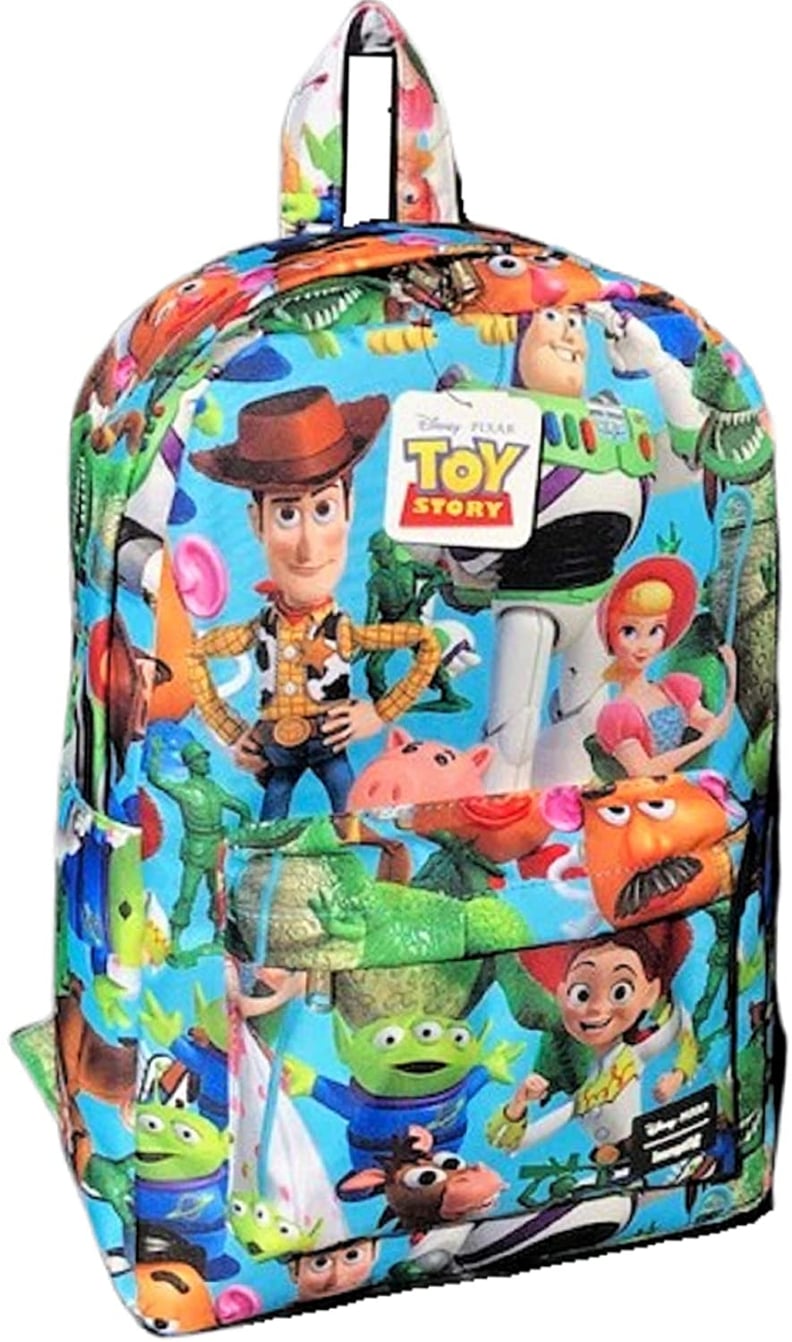 Best Disney Characters Backpack
Toy Story Characters-Print Backpack by Loungefly ($45)
We'd argue that "Toy Story" is one of the most universally beloved Disney Pixar films, which means that with this themed backpack in tow, your kiddo is bound to make plenty of new friends on their first day. We love that it features the whole gang with characters like Woody, Buzz, Jessie, and more.
06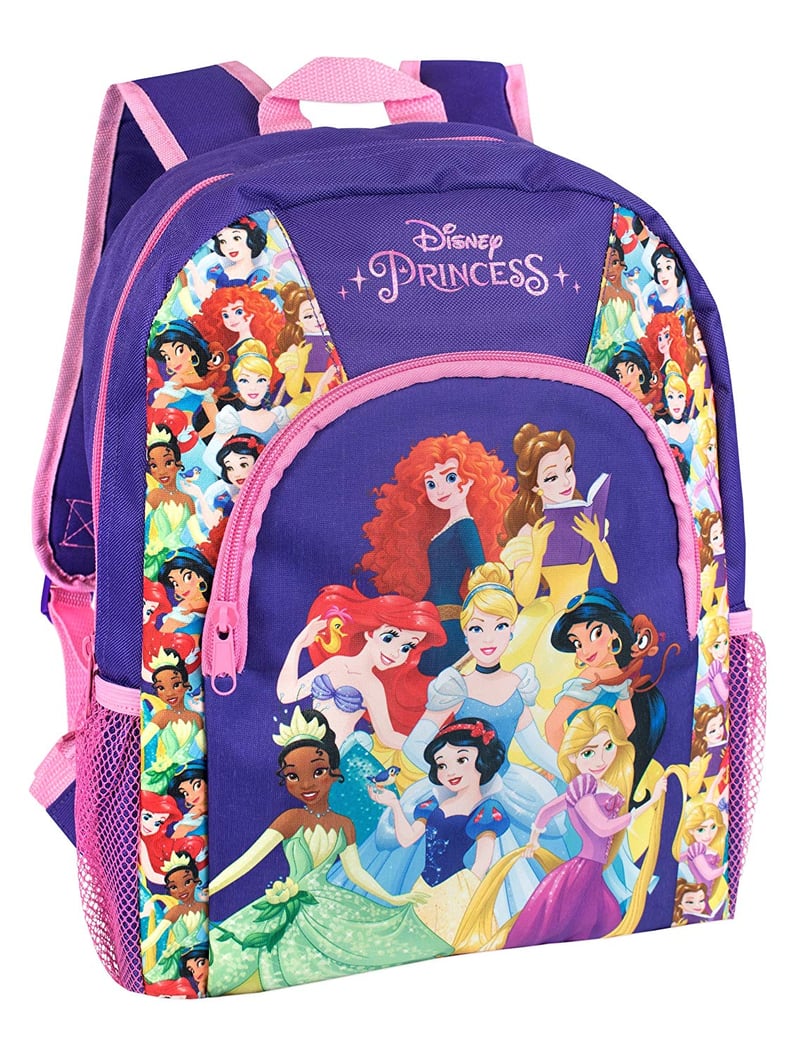 Best Disney Princess Backpack
Disney Princess Backpack ($28)
Disney princesses are a staple part of so many peoples' childhoods — and now, they can be a staple part of your kiddo's school year, too. Regardless of who your child's favorite Disney princess is, they're bound to fall in love with this accessory. Our only question: where's Moana?
07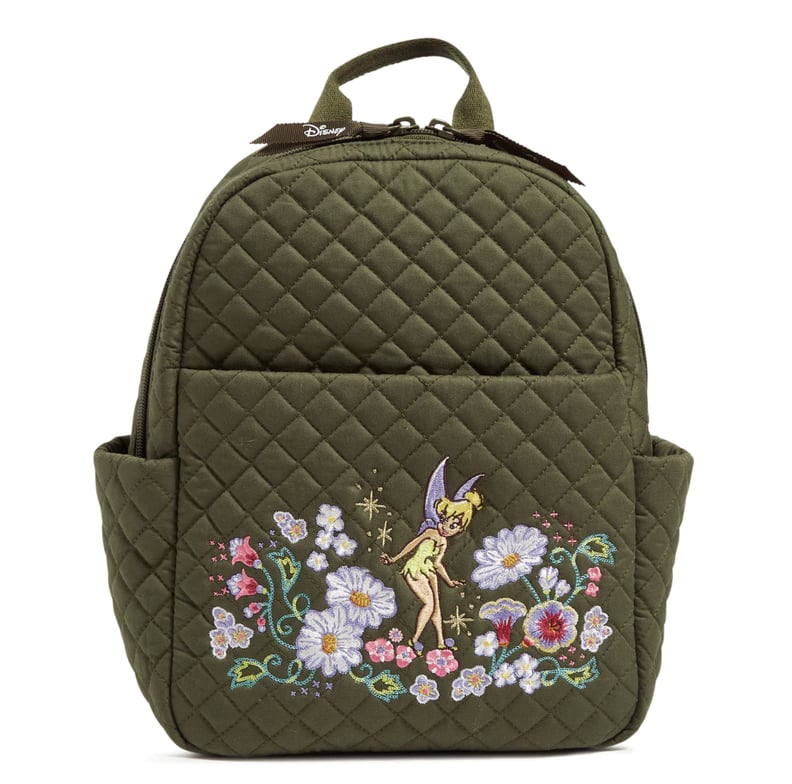 Best Small Disney Backpack
Vera Bradley Disney Small Backpack ($115)
All your child needs to get through this school year is a little faith, trust, and pixie dust (among lots of other things, of course). Whether your kiddo is a bonafide fairy fanatic or just someone obsessed with all things "Peter Pan" — because who doesn't dream about going to Neverland? — they'll feel so cool carrying this quilted style around.
08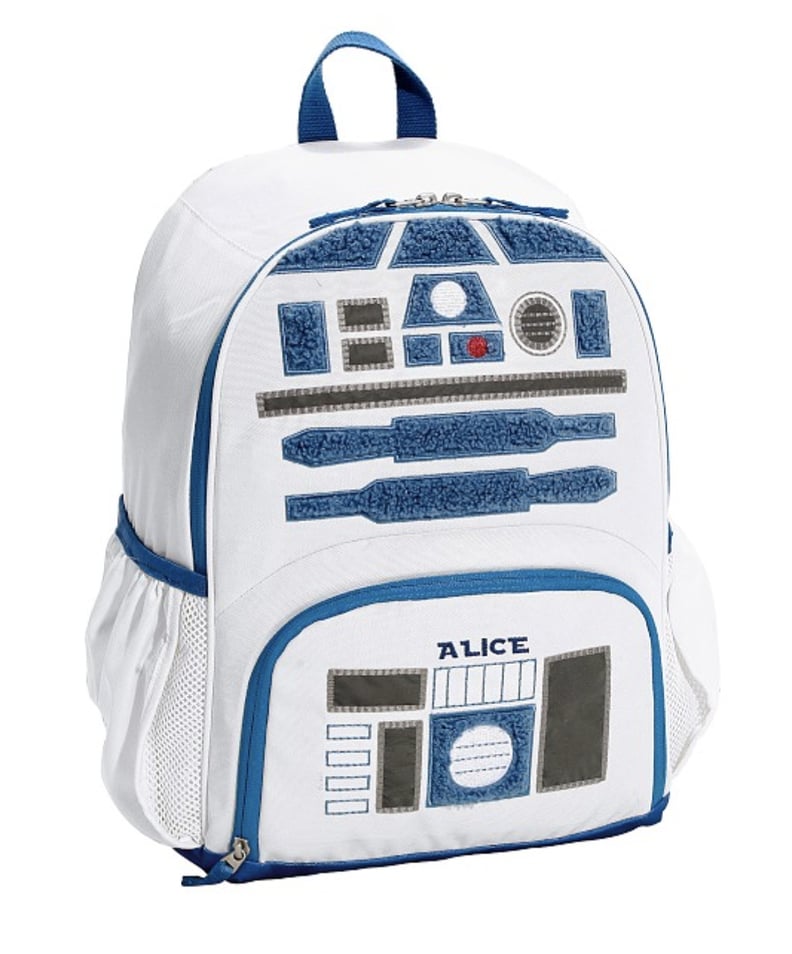 Best Star Wars Backpack
Pottery Barn Kids Mackenzie Star Wars R2-D2 Backpack ($59, originally $65)
This Star Wars backpack might not be able to provide quippy reactions and beeping sounds quite like the real R2-D2, but between cell phones and school computers, your kiddo probably already has enough electronics in their life as is. Best of all, this backpack is as stylish as it is functional, and even features size pockets where students can hold their water bottles or Hydroflasks.
09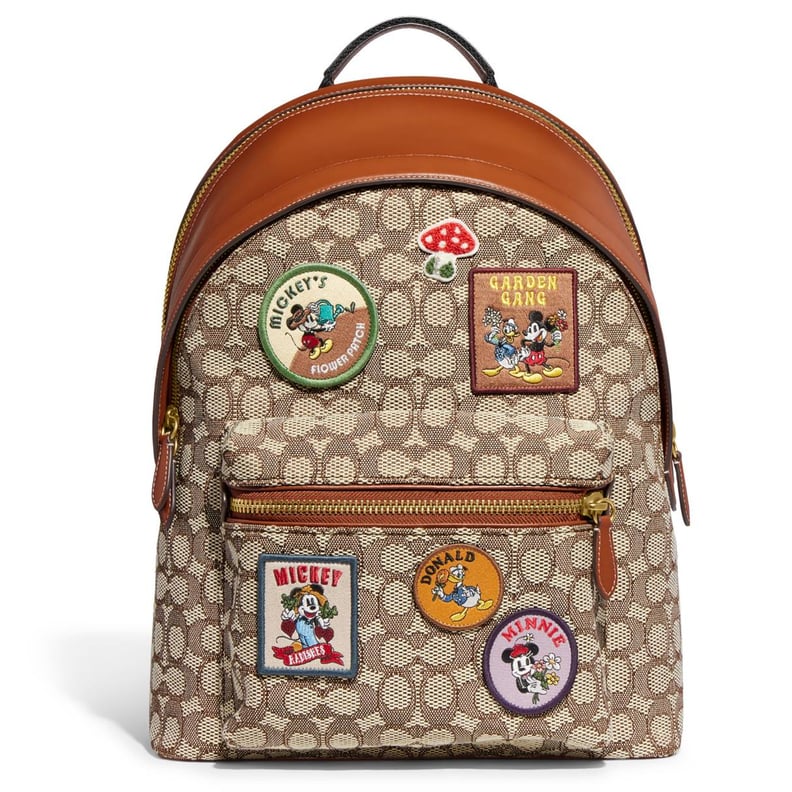 Best Disney Backpack For Adults
ShopDisney x Coach Mickey Mouse and Friends Backpack ($595)
Okay, we'll admit — this designer Disney backpack is much more of a splurge and might be better suited for an adult than a child. But hey, if your kiddo really loves Disney or your family frequently visits one of the Disneyland theme parks, this Coach bag could be a cool accessory to buy and have them grow into.