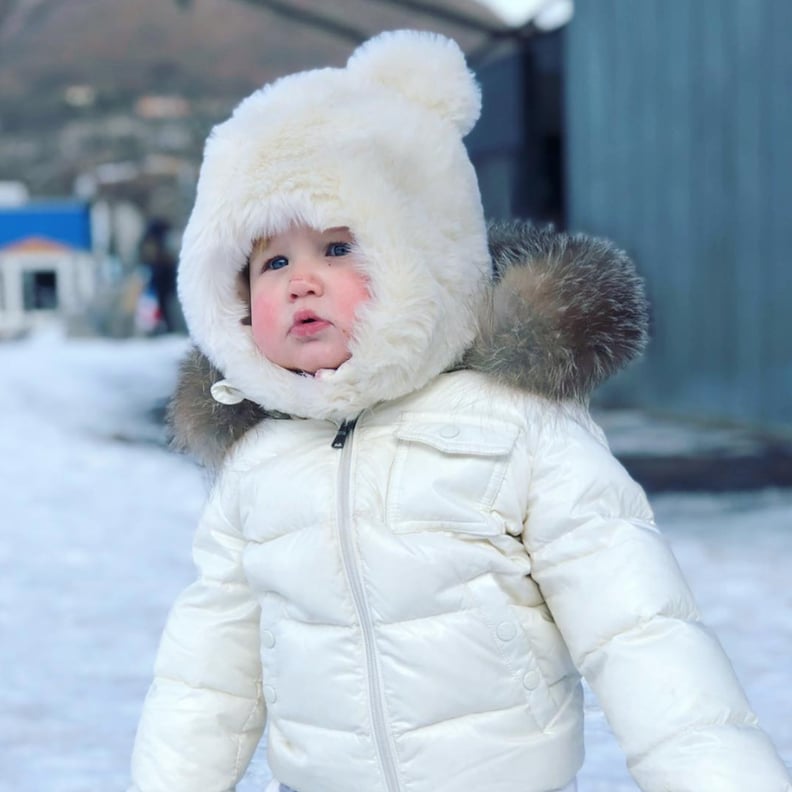 On June 10, former Olympic skier Bode Miller and his wife Morgan lost their 19-month-old daughter, Emeline, to a drowning accident at their friend's house. The toddler was found in the pool after an unknown amount of time, and attempts to resuscitate her were not successful. Over a month later, Morgan Miller took to Instagram with a photo of her late daughter to make a heartfelt statement to parents about the dangers of drowning and why it needs to be the number one thing that's talked about, ahead of vaccines, car seats, and screen time.
"It's been 37 days since I've held my baby girl. I pray to God no other parent feels this pain," she wrote. "Drowning is the NUMBER ONE cause of death in children ages 1-4. We talk about vaccinations, car seats, organic foods, screen time, etc. at length, but not the number one risk your children's lives face . . . a silent killer. It takes SECONDS. Please share and help us spread awareness. It's the first step to preventing these types of tragedies."
In her post, Morgan says her heart is with Nicole Hughes, a mom who lost her 3-year-old son Levi to a similar drowning accident, also on June 10. Nicole, who penned a powerful first-person piece on her son's drowning for Scary Mommy that Morgan linked to in her Instagram bio, says that she's always taken her kids' safety seriously, but that Levi's accident happened so quickly.
I don't know how Levi got away from us as we were cleaning up from dinner, or what lured him to go outside alone. I was the one who found him, face down, in the deep end. Just moments before this horrific discovery, I split a brownie with him. I still had the other half of the brownie in my mouth when I jumped into the pool to grab my son. Mere moments, seconds.
To prevent further drowning accidents and other parents from ever having to go through what the Miller and Hughes families are experiencing, Nicole created the "Water Guardian" tag, which is endorsed by the American Lifeguard Association. Nicole's website, "Levi's Legacy," reads: "Since death from drowning can happen in seconds, it is vital to have a tangible reminder of who is designated 'Water Guardian,' even when small children are not swimming but have access to water."
Bode Miller's June 11 Post Sharing the News of Emeline's Death
Morgan Miller's Post Urging Parents to Help Spread Drowning Awareness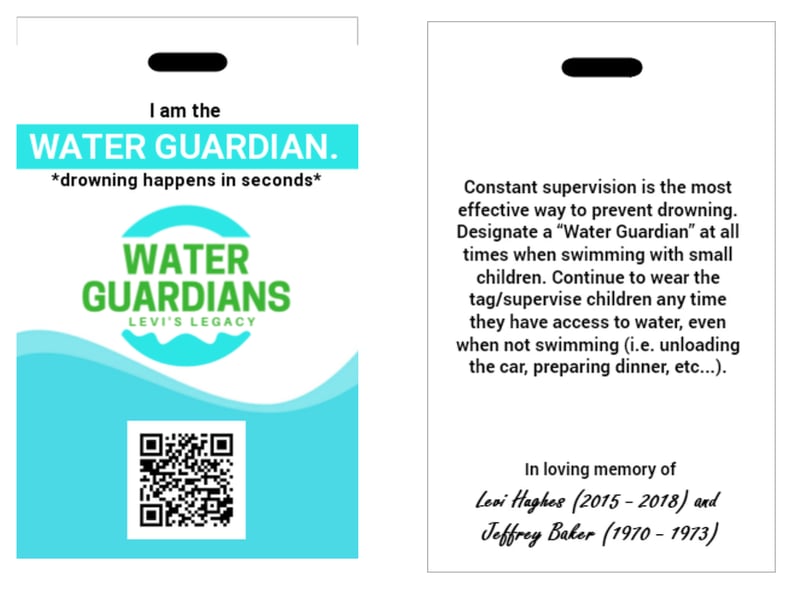 Nicole Hughes's "Water Guardian" Tags