Mom Creates Water Guardian Lanyards After Son Drowns
Less than a Month After Her 3-Year-Old Son Drowns, Mom Creates a Simple Pool Product to Save Others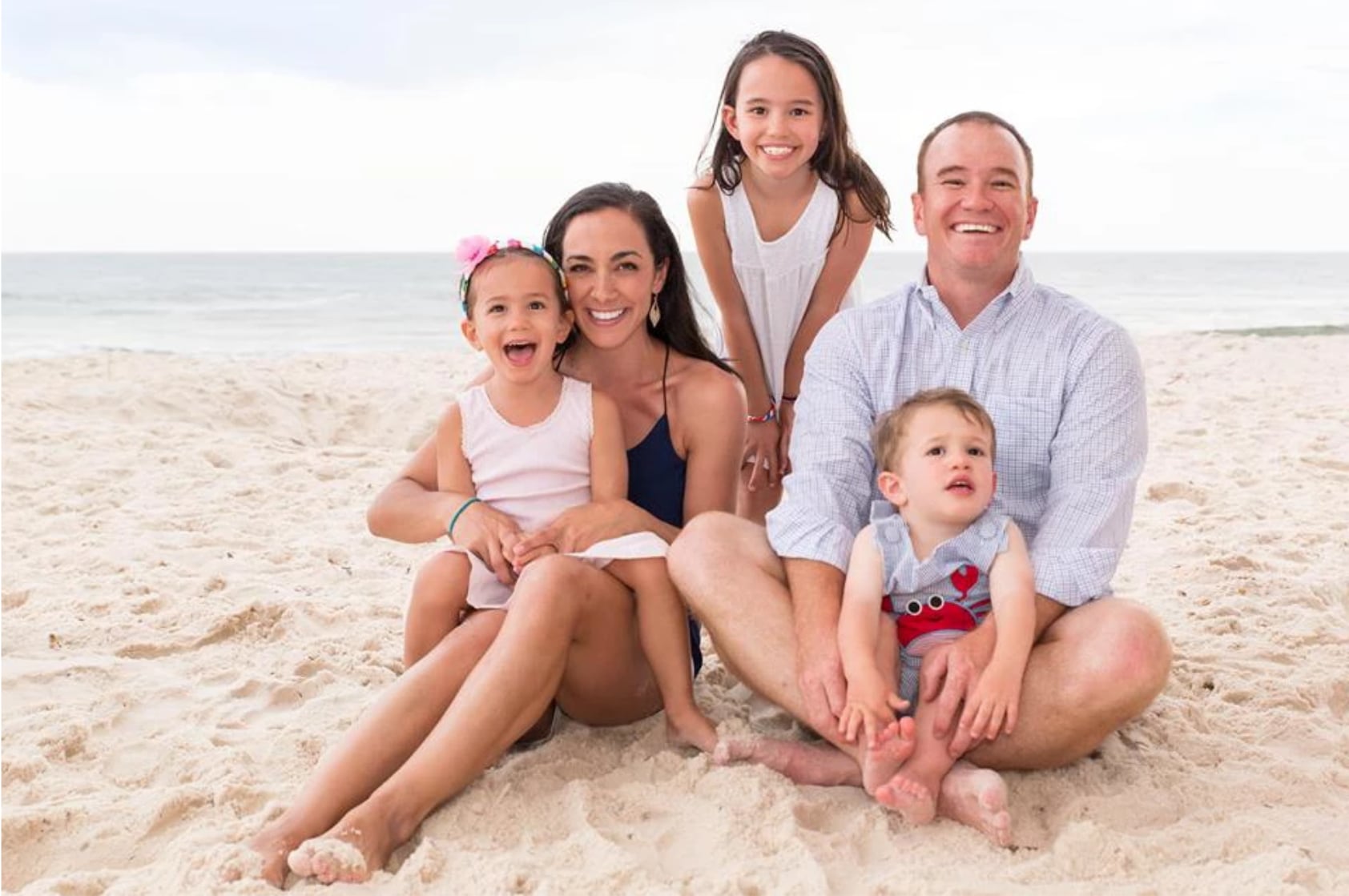 Every year, the Hughes family traveled to Alabama for a beach trip with five other families, but this Summer, the annual tradition took a tragic turn when 3-year-old Levi Hughes managed to slip away undetected and, shortly thereafter, drowned.
"Levi was watching TV with several kids, waiting until it was dark enough to go crab hunting," Nicole Hughes, who also has two older daughters, wrote on her website dedicated to her late son. "Somehow, he slipped out the door, went down the stairs, and got into the pool."
Mere minutes passed before his mom found him, wearing his bright yellow crab hunting shirt, in the water. Her friends — all the fathers were physicians who completed their residencies together — tried desperately to save him. According to USA Today, they had a full intubation kit on hand and managed to get a pulse before an ambulance arrived. Still, the boy died in the early hours of June 11.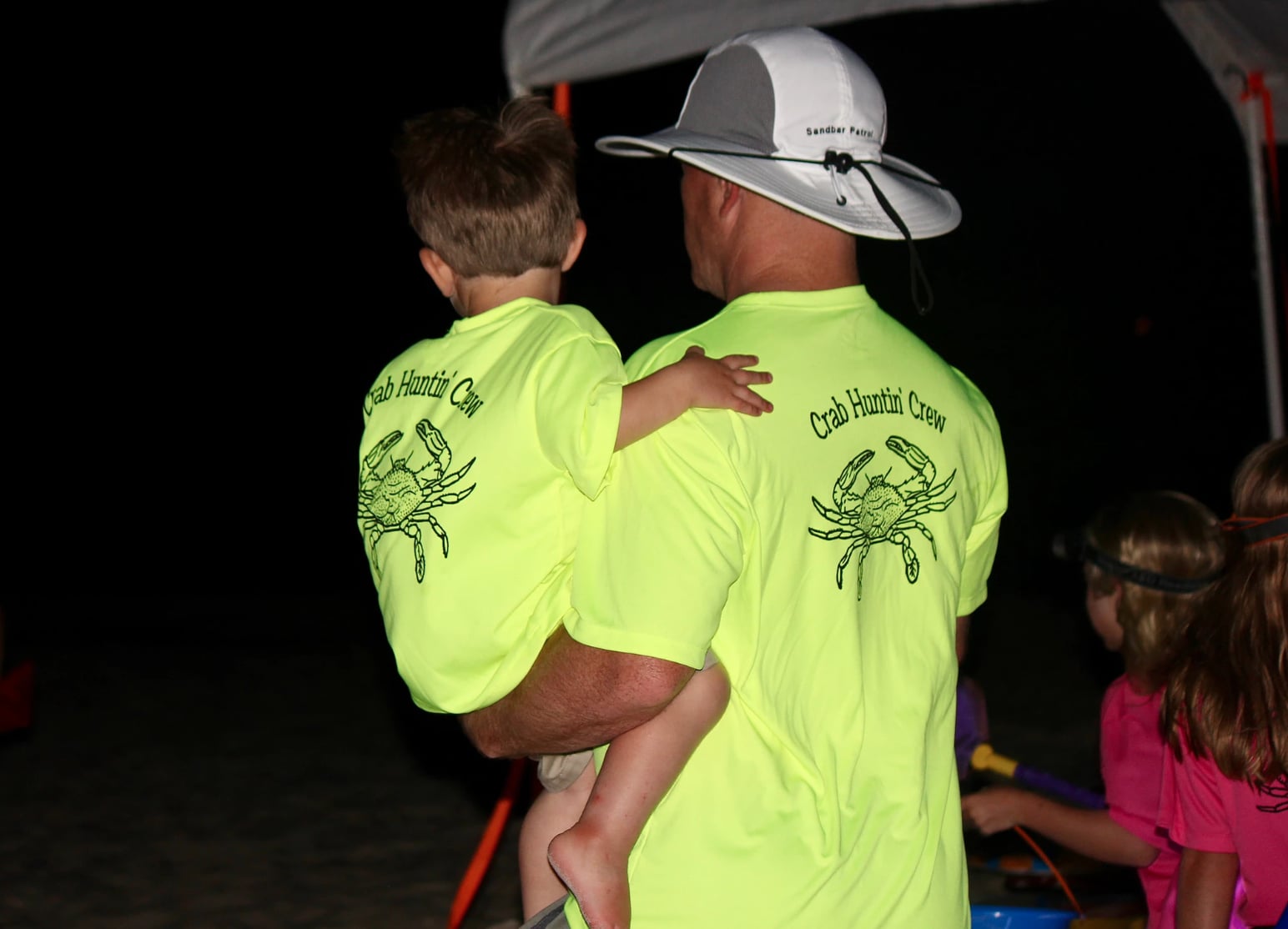 As any parent mourning the loss of a child has full right to do, Nicole grieved. But that wasn't all she did.
She began researching statistics on drowning and discovered that 69 percent of drowning incidents were children not swimming, yet, like Levi, they were discovered in the water. Also alarming: 77 percent of victims had been out of sight for fewer than five minutes.
"Your world can be shattered in the time it takes to grab a pair of goggles, pour a bowl of cereal, or answer the phone," she said.
"It is easy to ask a spouse or other caretaker, 'Hey, can you watch the kids for a minute?' But, it is not enough."
Nicole concluded that supervision is the most effective — and cheapest — way to prevent drowning, so she came up with a simple way to designate an adult to be on call: a "water guardian" tag hanging from a lanyard that is worn around one's neck.
"It is easy to ask a spouse or other caretaker, 'Hey, can you watch the kids for a minute?'" she wrote. "But, it is not enough. Parents, especially of small children, are easily distracted, so a tangible reminder, an effective 'tagging' of who is supervising is simple but powerful."
She recommends that a "water guardian" tag be used anytime children are swimming, of course, but also in any situation where there's access to water, like while vacationing at a beach or lake house. "Typically, there is more activity and excitement happening, it's an unfamiliar location, and because there are more people, there's the assumption that someone else is watching," wrote Nicole, who was one of 12 adults on their vacation. She adds that the designated guardian should be supervising until all children are inside and the doors are deadbolted.
The $10 waterproof "water guardian" tag has already been endorsed by the American Lifeguard Association as an initiative that can help save lives.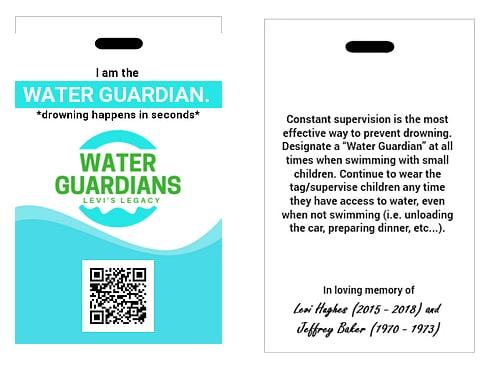 Why she acted so quickly — creating an entire nonprofit in less than a month since her son's death — isn't even a question for Nicole: "I have never felt more urgency and focus and determination," she told USA Today. "I am getting it done now because it was Summer now. If I waited until it wasn't sad anymore . . . when am I not going to be sad?"
As for Levi's legacy, the namesake of Nicole's life-saving endeavor, she and her husband Jonathan feel as though their lives are shattered, but they "would choose all of this over again, just to have had these three years with him."