5 Calm Rides at Disneyland For When Your Kids Need a Breather
Disneyland is The Happiest Place on Earth — until it's not. My husband and I were Annual Passholders for many years. There were many days that we'd sneak off to enjoy the park just the two of us, and once our son was born, we couldn't wait to share the magic of Disneyland as a family. While we might have to wait until our little guy was a little older to share a jumbo churro (or five) with him, we figured we could take him on some of the tamer rides when he was old enough.
One sunny day, my toddler was enjoying a slow ride following Alice through her Wonderland adventures. Then the Red Queen ruined everything. Near the end of this ride, an angry looking Queen of Hearts cutout became visible. She shouted her catch phrase, "Off with her head!" and my son screamed louder than the famed Queen. The Alice in Wonderland ride was off our list for good.
Many seemingly kid-friendly attractions are built on tiny tracks with nary a loop the loop in sight, but a lot of these same rides have scary characters that pop out at unsuspecting riders. These creepy villains appear complete with loud and abrasive sound effects and this can cause anxiety for toddlers and even some bigger kids. Here's the inside scoop on the most relaxed rides at Disneyland.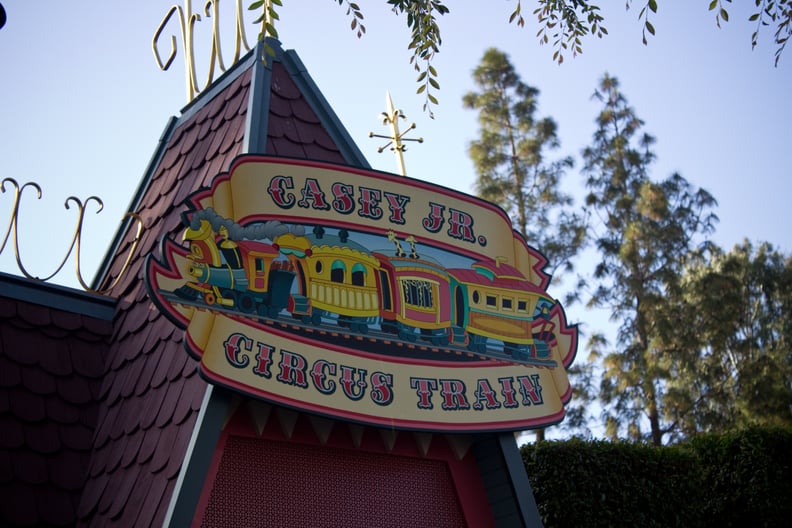 The Casey Jr. Circus Train
This is one of the original attractions from Disneyland's grand opening. This little engine winds its way around the back of Fantasyland. The track is slow, and has either open bench seating or fun seats that look that like animal carriers. It boasts a small hill — but nothing more intense than I've ever navigated with my kid in his stroller.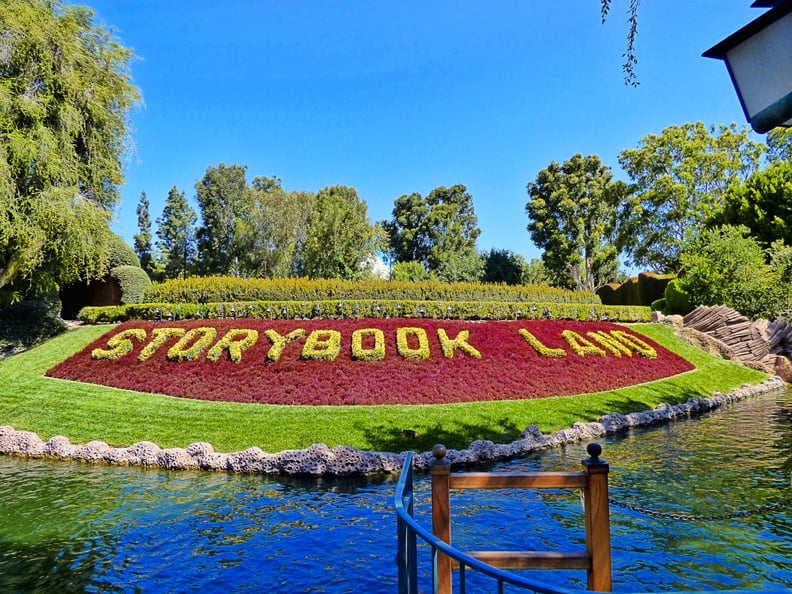 The Storybook Land Canal Boat
This relaxing open-air attraction offers its passengers a guided boat trip through miniature landscapes focusing on popular Disney tales such as Snow White and the Seven Dwarves, Elsa's ice palace from Frozen, and Toad Hall from The Adventures of Ichabod and Mr. Toad. As the boat calmly winds its way through the canals, it's a wonderful time to retell each story. Tip: My little guy loves this ride in the evening when all the models are aglow with tiny lights.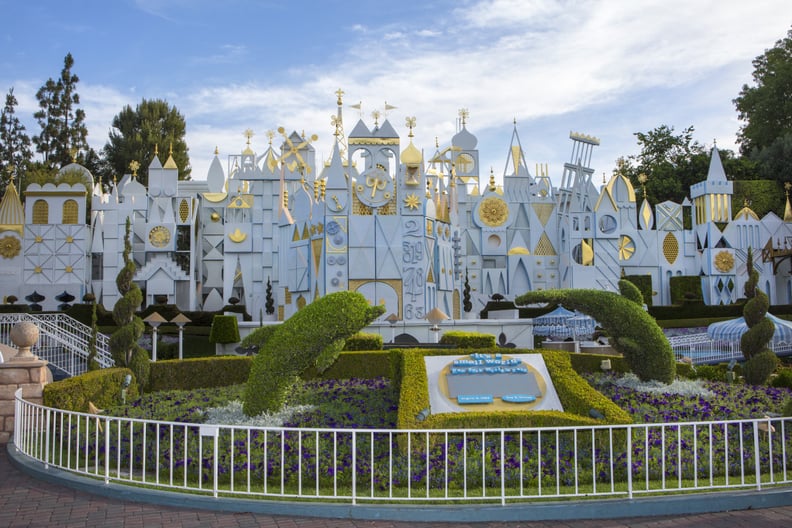 "It's a Small World"
This holds no immediate peril besides the theme song being stuck in your head for the rest of your life. For this classic Disney attraction you board a boat that seats 2-4 per row and you'll gently coast through all 7 continents. There are no surprises or sharp turns, only over 240 happy animatronic children singing about a very small world.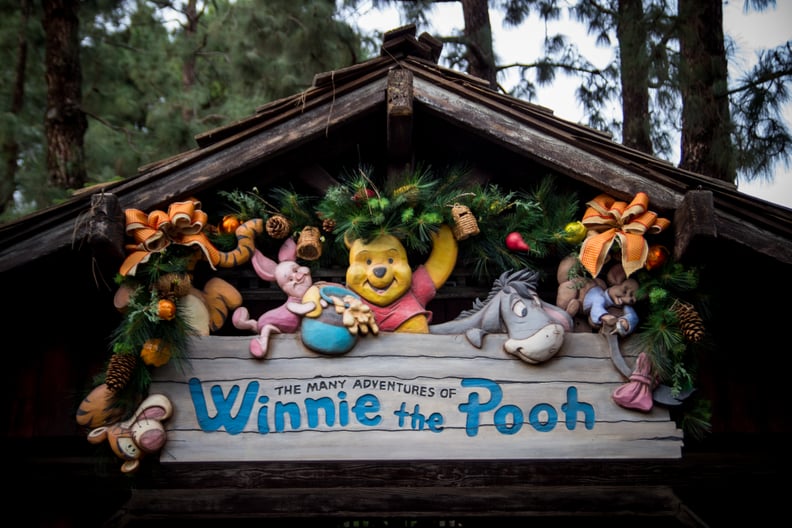 The Many Adventures of Winnie the Pooh
This ride is "bear-ly" visible when walking along in Critter Country, but looking up you can see Pooh and his friends smiling at you from their sign above. This attraction has riders step aboard their very own beehive in order to enter The Hundred Acre Wood. Inspired by the 1977 classic movie, you'll wave to all of Christoper Robin's best palls as you leisurely drift along wondering where you can get your own jar of honey. (Incidentally, the shop at Pooh Corner has tasty treats mere steps away from the exit of this attraction.)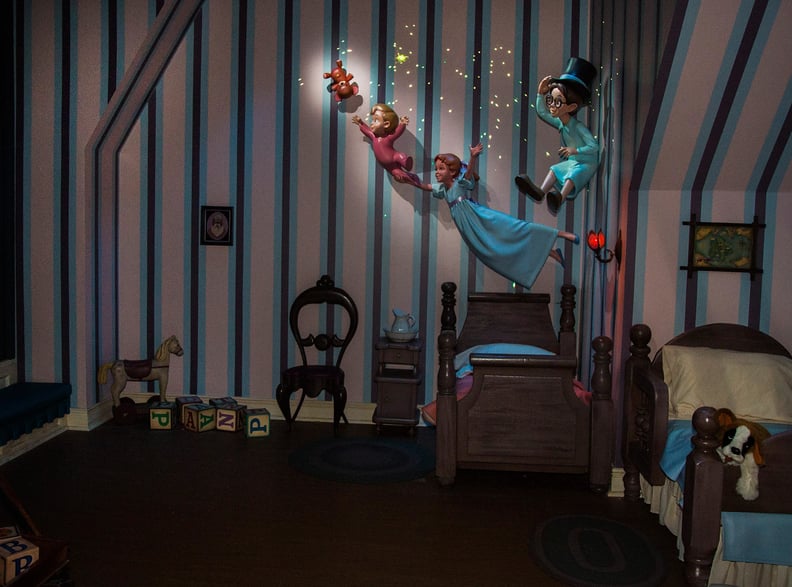 Peter Pan's Flight
Peter Pan's Flight is maybe the most popular attraction in Fantasyland, so expect a long line. You'll board a boat and then sail over London and off to Neverland. The ride itself is smooth. There aren't shocking bumps or scary dips. There are no jarring voice overs to be heard as you take your journey through Neverland. Spoiler alert: Captain Hook is a visible character near the end of the attraction in case little ones aren't pirate savvy or don't like hooks.