Canceling Senior Year During Coronavirus Pandemic
An Open Letter to the Class of 2020: I'm So Sorry You're Missing Out on Senior Year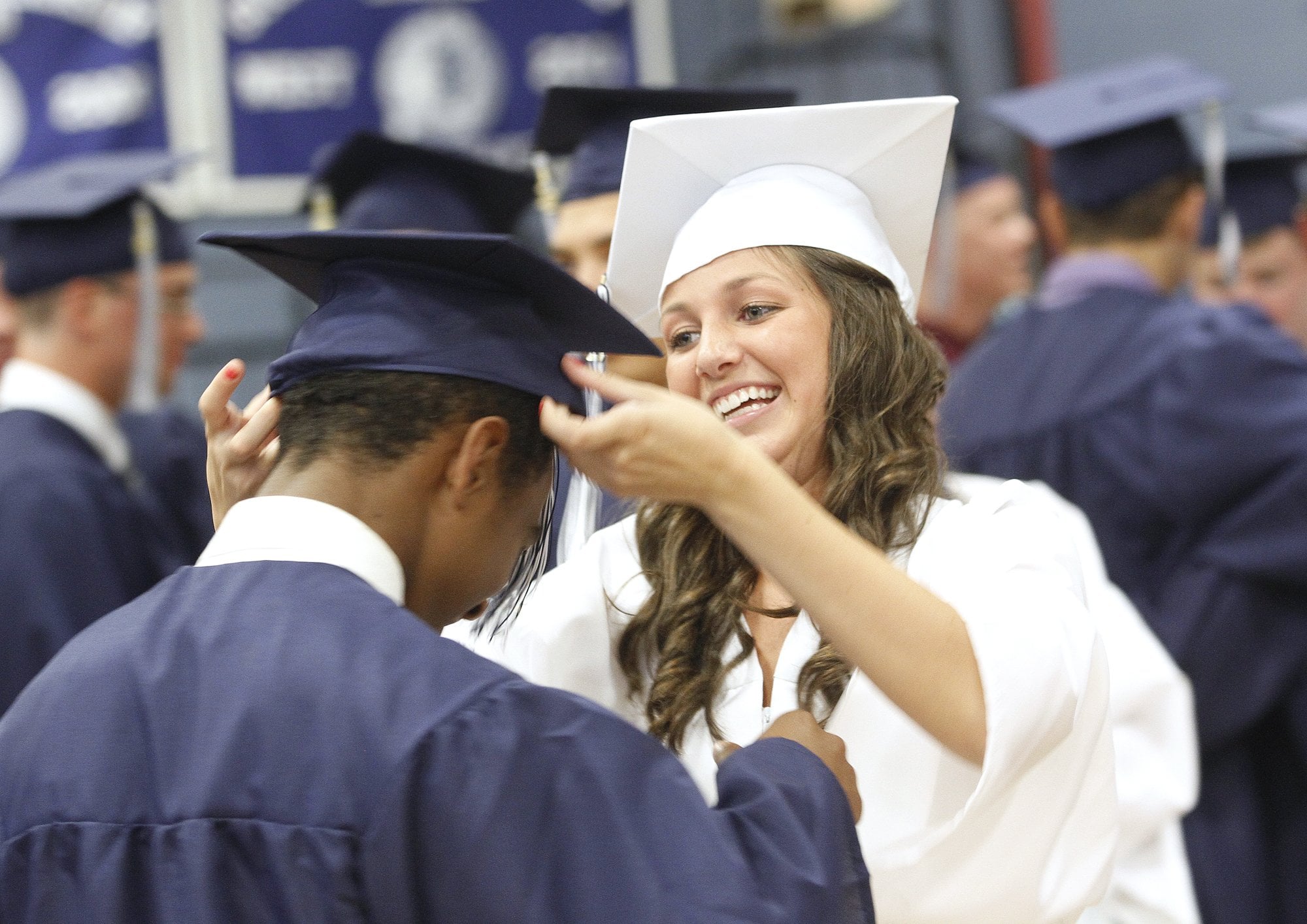 Last week, my 17-year-old brother posted an Instagram thanking his classmates for all the memories he shared with them. He knew that senior year was over. There will be no prom, no Powderpuff, and the roughest of all, no graduation ceremony. Approaching my own 10-year reunion of high school, I can't help but feel terrible for him every day. There's no getting around the fact that the memories I made during senior year are incredibly close to me, and I think about them often. It's hard to imagine not having those experiences. Frankly, the class of 2020 is facing a unique situation that few people in the country can relate to.
It's true that shutting down schools due to the coronavirus pandemic is absolutely necessary. Students should shelter in place to keep both themselves and others safe, so the purpose behind missing out on school is warranted. But beyond the obvious reasons for these necessary actions, I want to say something directly to the seniors:
Dear Class of 2020,

I am truly sorry you're at home. You must miss your friends and the big events you were so excited to finally experience. Nervously exchanging corsages in front of a crowd of parents at prom or walking down a row of lockers to your friends' hangout spot can't be paralleled. Perhaps you were just excited to see your family cheering you on as you received a diploma. I know that you physically won't walk down the stage and shake your principal's hand. You won't get to squeeze your friends tight on senior night. It's so much more than the traditions, it's actually living them.

High school is where you go to learn what sort of person you'd like to be, both inside and outside the classroom. Video classes can be hard to engage with — I know, I took plenty in college. Talking to your buddies over an Xbox headset isn't the same as seeing them in person. This all sucks pretty bad.

But here is one thing I do know for certain: you will learn lessons from social distancing that you will carry with you for the rest of your life. It might not feel like it right now. In fact, I'm certain it doesn't when you're stuck watching Seinfeld reruns with your parents on a Saturday rather than soaking up the remainder of childhood with your friends. You probably feel restless and so, so bored.

But the truth is, people are getting very sick from COVID-19 and thousands are dying. This is a serious and defining moment in history you're living through. You will talk about this pandemic for the rest of your life. By doing your part and staying home, you are helping the world heal. That's a big deal.

When we all do get to come together again, it will feel more special than you even imagined. You and your classmates have collectively gone through something together, and though it won't be the happy memories you previously anticipated, it will be so much more important than that.

Going forward, we will look to you as the class that faced distinctive challenges right as you entered the adult world. You will be a new wave of thinkers that approaches challenges differently than those before you. You won't take relationships for granted. I can't wait to see what you do with the lessons you have learned. There must be a reason why you're graduating in such a numerically balanced year; class of 2020, you'll be a prolific generation.