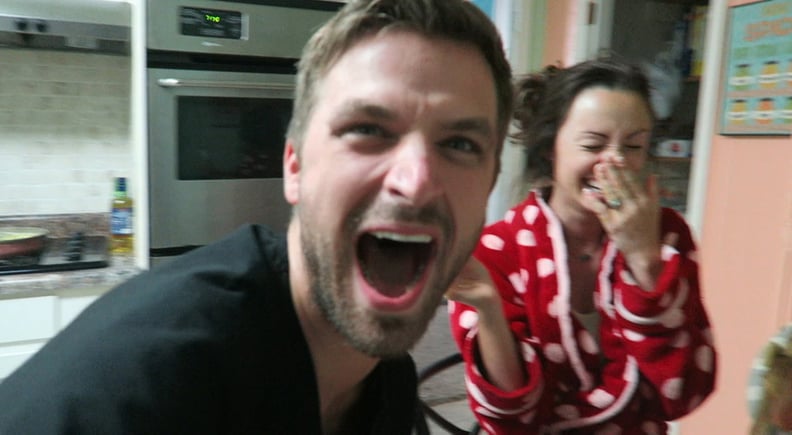 And the story just keeps getting weirder: It's been less than a month since Christian vlogger Sam Rader stole his wife Nia's urine for the ultimate "reverse pregnancy announcement," which was swiftly followed by a tragic miscarriage announcement and then, almost immediately after, an onslaught of Internet skepticism, with many believing the whole thing was staged. Adding fuel to the fire? The just-released data showing that Sam was an alleged paid subscriber to Ashley Madison, the site that facilitates affairs for married people.
(In case the cheating site isn't coming to mind, let father of four Josh Duggar remind you.)
According to the UK's Daily Mail, a user who appears to be the 29-year-old father of two allegedly "made two $189 payments to the infidelity service in September 2013, the same month his second child was born and he celebrated four years of marriage" with Nia.
He also allegedly made four payments of $14 each to the site, according to data released by Ashley Madison hackers.
When contacted this morning, Sam's manager told the Daily Mail that "we are not going to comment on this right now." Meanwhile, the couple — who've acquired more than 360,000 YouTube subscribers — are appearing at a vlogging conference in Seattle today. The couple have said they wanted fame, and it looks like they're certainly getting it.