Unless you've been living under a rock since 1995, it's pretty common knowledge that the second a Disney/Pixar movie drops, families essentially sprint to the closest movie theater with their brood in tow. So how exactly does their latest creation, Coco, stack up compared to projects past? In all honesty, it may be their very best work yet for a number of reasons.
For starters, the all-Latino voice cast takes the word "talented" to a new stratosphere, the soundtrack is the definition of badass, and it teaches viewers important values of Mexican culture and heritage. And as of Nov. 15, it has officially become the highest-grossing movie of all time in Mexico (yes, all time) since it hit theaters there on Oct. 27.
The story kicks off by introducing you to a little boy named Miguel (Anthony Gonzalez) and his large, close-knit family who all work as cobblers in a bustling town in Mexico. And while the family seems pretty conventional at the start, there's one thing no family member is allowed to do: play or listen to music. From there, viewers are taken on a wild ride to the land of the dead, where Miguel meets both friends and foes and learns the truth behind a secret his great-grandmother Coco has been keeping all along.
Coco hits theaters on Nov. 22 in the US, and full-disclosure: you're probably going to want to look into buying tickets beforehand if you dream of getting seats for your whole brood. And if you need a few more reasons to go watch and sing along to one of the greatest Disney/Pixar movies we've ever seen, take a peek at the reasons we came up with ahead.
01
Your heart will burst with love during Coco's bittersweet storyline.
You can't help but totally fall in love with Coco, Miguel's sweet old great-grandmother whose memory is slowly deteriorating due to old age. Spoiler alert: anyone with older parents will completely cry their eyes out thanks to a super bittersweet ending that pulls at the heartstrings.
02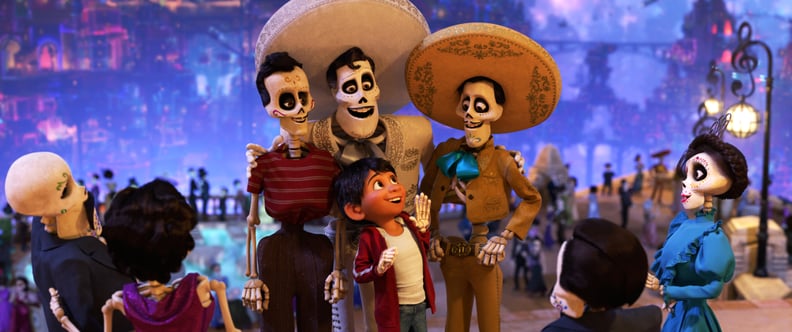 It teaches the history of the Day of the Dead (or El Día de Los Muertos).
The adorable movie actually touches on the importance of Mexican culture. Viewers learn about the history and significance of El Día de Los Muertos and all the customs and rituals that it entails, plus the film teaches tons of Spanish words to boot.
03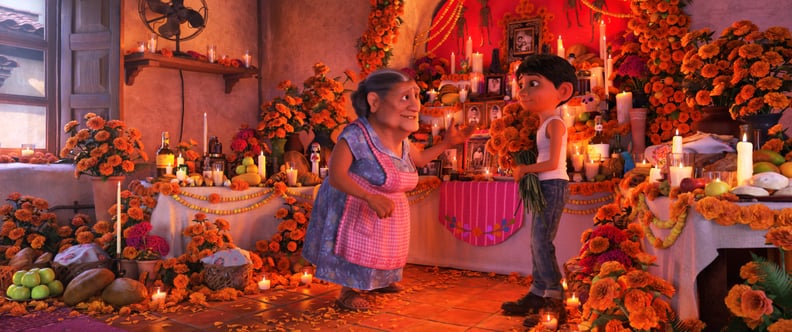 Coco teaches children to always value family over everything.
Mexican culture is deeply rooted in family traditions that go well beyond the immediate family unit, and this movie is a solid reminder as to why we should all value our families a bit more, even after an argument. But the real kicker? It teaches children to respect their damn elders at all times (we're not messing with Abuelita!).
04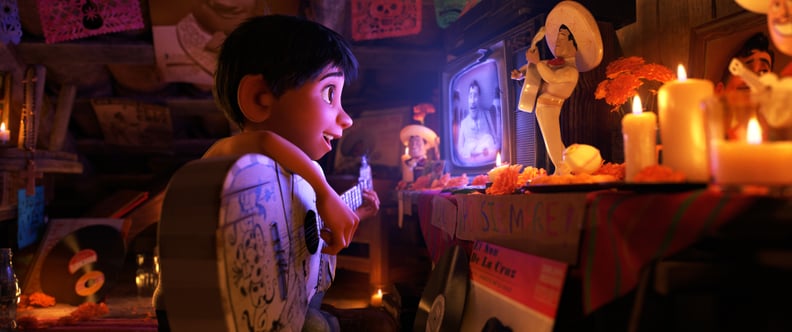 Kids can actually see themselves in Miguel's character.
It's no secret that people come in all shapes, colors, and sizes. And thankfully, Coco took a step in the right direction in terms of inclusivity by featuring Mexican characters voiced by Latinx actors (following in the footsteps of the newer Disney Channel series Elena of Avalor, which also features a predominantly Latinx cast).
05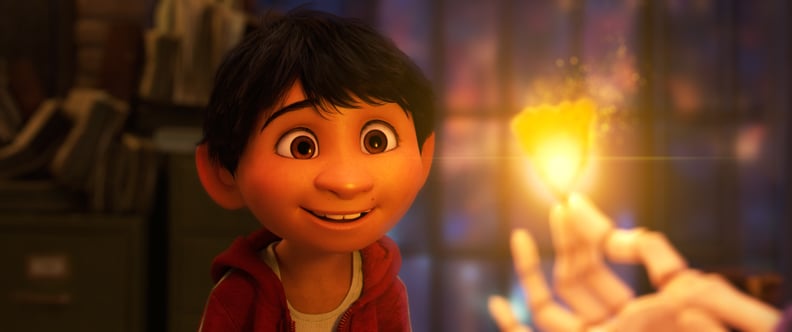 Coco addresses death without making it seem dark or scary at all.
Death is one of Coco's biggest themes, and most of the movie takes place in the land of the dead, or where people go once they pass through the world we're all living in right now (but don't worry, it's all very colorful and cheerful). However, parents should keep in mind there are a few scenes in which various characters discuss how they died, and, full-disclosure: one's death is shown in an illustrated flashback. And while his story is 100 percent a tearjerker, thankfully it isn't violent or scary and there's no jump scene you need to be wary of.
06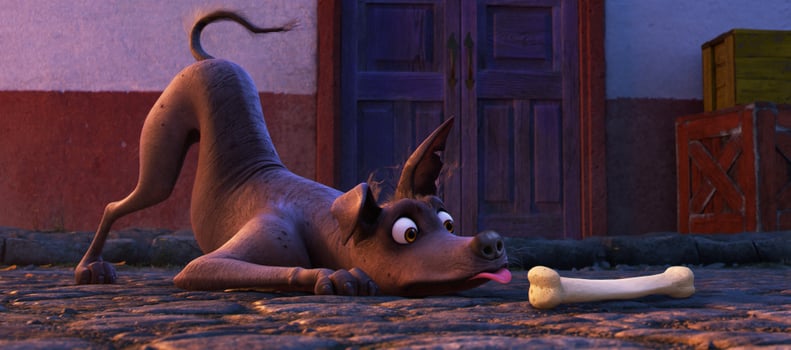 Everybody loves a good sidekick, and Dante is no exception.
Disney has consistently created magic when it comes to crafting the perfect "sidekick," and Dante, the lovable stray dog that follows Miguel around, well, like a puppy, has plenty of laugh-out-loud moments that lighten up the mood when things start to take a dark turn.
07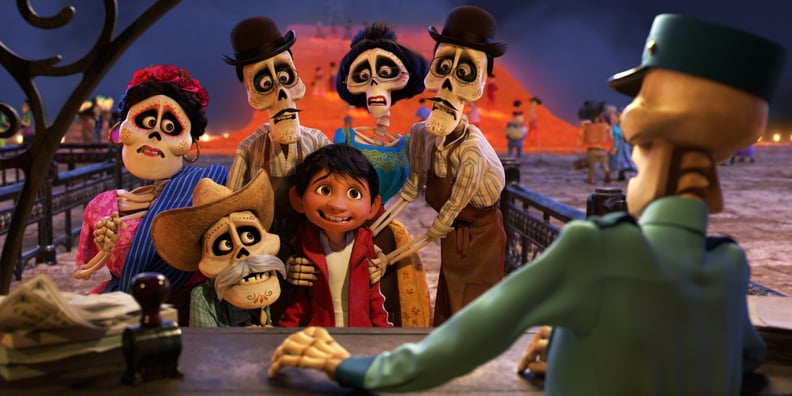 Miguel's extended family are beyond relatable.
Everyone has that quirky aunt or uncle and maybe a grandparent or two who can be just a little bit stubborn at times, right? You'll fall in love with the characters' vast array of personalities that are unique yet familiar to each and every family.