Boosters For Kids: FDA Approves Pfizer For Ages 5 to 11
The FDA Authorizes COVID Booster Shots For Kids 5 to 11 Years Old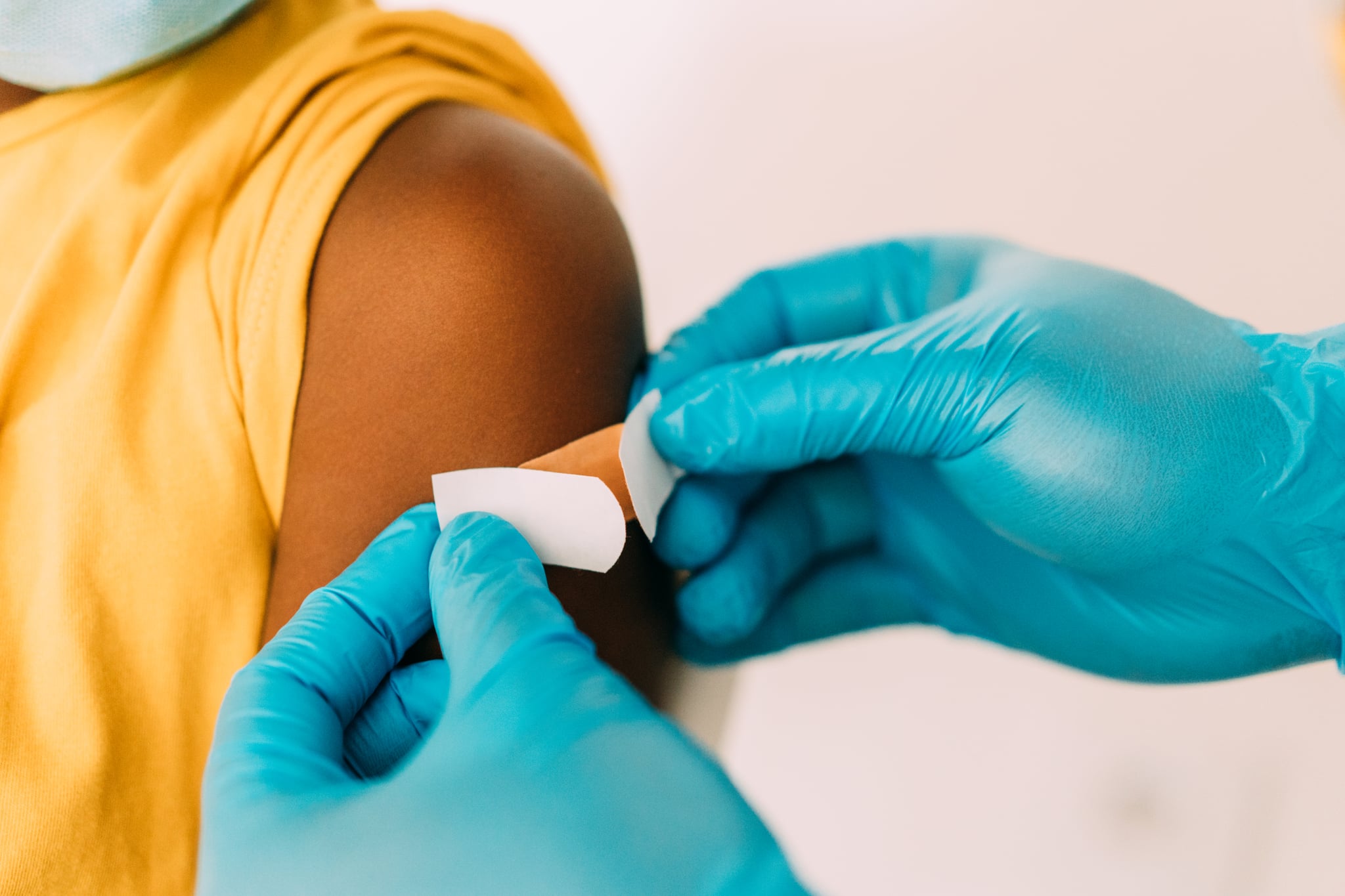 Until now, COVID boosters were only available for children aged 12 and up. As of May 17, however, the Food and Drug Administration has issued a new authorization approving Pfizer's COVID-19 booster for children ages 5 to 11. The announcement comes as COVID cases are on the rise in several states across the country.
"While it has largely been the case that COVID-19 tends to be less severe in children than adults, the omicron wave has seen more kids getting sick with the disease and being hospitalized, and children may also experience longer-term effects, even following initially mild disease," FDA Commissioner Robert M. Califf, MD, said in a statement on Tuesday.
The FDA authorization is specifically for a single booster dose of Pfizer's COVID-19 vaccine, which is to be administered at least five months after the primary vaccination series is completed. "Since authorizing the vaccine for children down to 5 years of age in October 2021, emerging data suggest that vaccine effectiveness against COVID-19 wanes after the second dose of the vaccine in all authorized populations," Peter Marks, director of the FDA's Center for Biologics Evaluation and Research, said in a statement. Experts believe that getting a booster shot is our best bet for continued protection against the virus.
However, lack of regular series vaccinations among children down to 5 years old makes it hard to tell how many kids within this population will actually get boosted. "43.6 percent of eligible children, ages 5 to 17 years old, have been fully vaccinated," according to ABC News, and "an even smaller portion — less than 30 percent — of children ages 5 to 11 years old have been fully vaccinated, and would thus, ultimately be eligible for a booster shot."
This\ news comes just four months after the FDA expanded authorization for a single dose of Pfizer's COVID-19 booster to children ages 12 to 15.
— Additional reporting by Alexis Jones