Will I Need Another Booster Shot For COVID?
The Time to Get Your Updated COVID Booster Is Now, CDC Says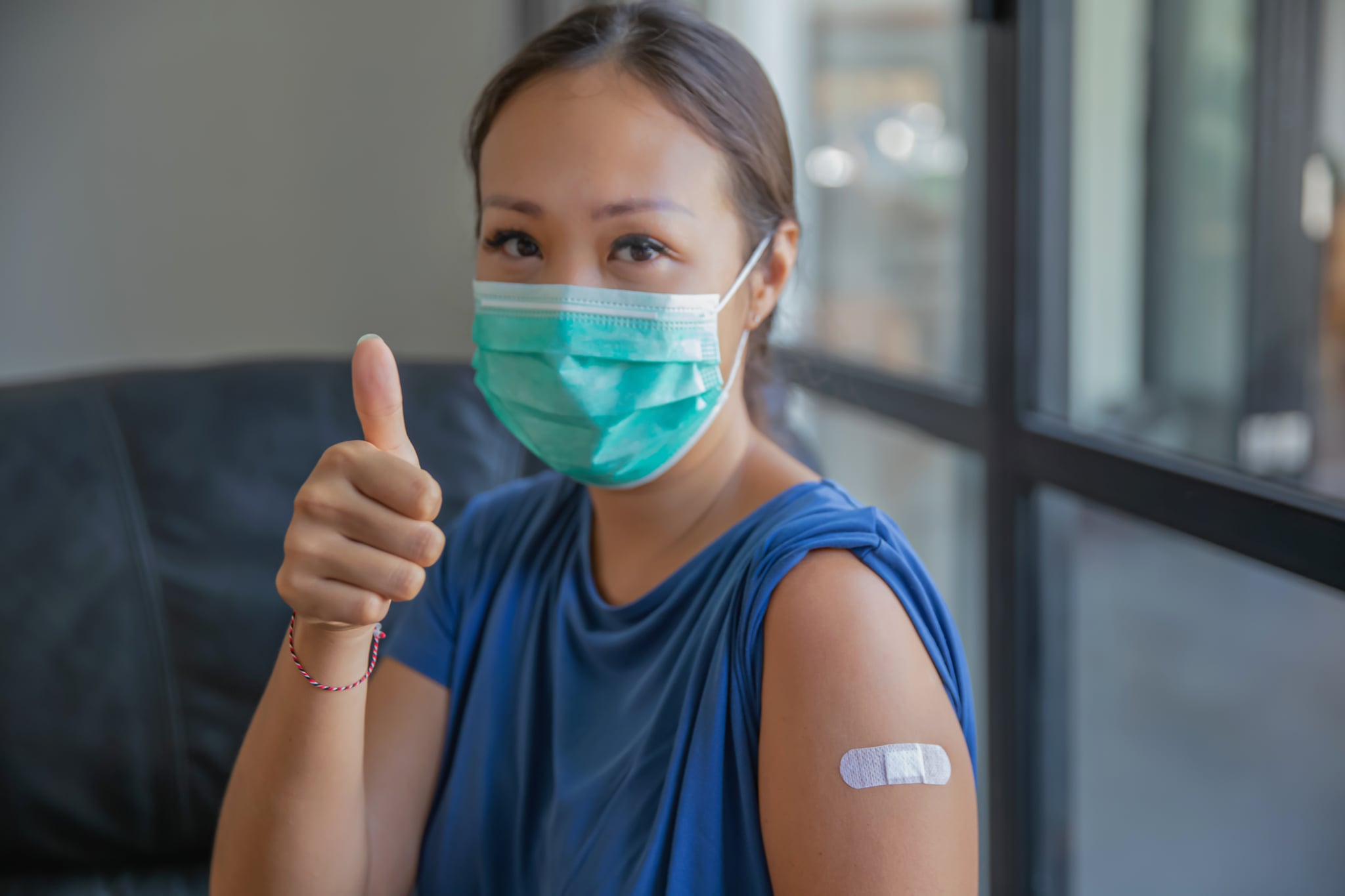 We're firmly in sick season, and with so many illnesses swirling around (have you heard about the tridemic?), COVID-19 is no longer the only virus at the top of everyone's mind — the flu and RSV are taking up some prime real estate, too. But the Centers for Disease Control and Prevention are reminding people who've not yet received a reformulated booster — designed to protect specifically against more recent variants of COVID — that it's time to do so. People who received the newer boosters are 57 percent less likely to be hospitalized as a result of COVID, compared to unvaccinated folks, and 45 percent less likely to be hospitalized than vaccinated people who received their last dose 11 months ago or more, according to the results of an early study by the CDC.
Another study focused on people 65 and older showed that the updated vaccines reduced the risk of COVID hospitalization by 84 percent compared with unvaccinated people, and by 73 percent compared with people who had received at least two doses of the original vaccines.
If it's been more than two months since you received your last COVID vaccination shot, it may be time for you to get a boost. Here's what you need to know.
Who Will Need an Updated COVID Booster?
The newer boosters have been recommended since Sept. 2 and Oct. 12 for people over age 12 and people between ages 5 and 11, respectively. On Dec. 9, the CDC expanded the use of the updated COVID-19 vaccines for most people ages 6 months and up, including immunocompromised people.
Worth knowing: the updated (bivalent) boosters are called "bivalent" because they protect against both the original virus that causes COVID-19 and the Omicron variant BA.4 and BA.5. The effectiveness of this updated booster was studied from mid September to mid November, when COVID cases were largely being caused by the BA.5 Omicron variant. Since then, new versions of Omicron known as BQ.1 and BQ.1.1 have become more common, and it's not clear how protective the updated boosters will be against these strains. Even so, the CDC strongly urges people to stay up to date with COVID vaccinations. Speak to your healthcare provider about your options.
When Should We Get an Updated Booster?
Most people are eligible for a new dose starting two months after their last vaccination, the CDC says. If you recently had and recovered from COVID, you can hold off on a booster for three months from when your symptoms first began or you received a positive test, the CDC notes. That said, it's a good idea to speak with your doctor about the best timing for you, based on your age, immunity, vaccination history, and any conditions you may have.
Is It Too Late to Get a COVID Vaccine?
The data is clear: COVID vaccines can help keep you from getting COVID or spreading it; they also greatly reduce the risk of dying from or having to be hospitalized due to the virus. If you have not yet been vaccinated at all, it's not too late. The CDC has resources to help you find a vaccine near you.
POPSUGAR aims to give you the most accurate and up-to-date information about the coronavirus, but details and recommendations about this pandemic may have changed since publication. For the latest information on COVID-19, please see resources from the WHO, CDC, and local public health departments.
— Additional reporting by Sara Youngblood Gregory and Melanie Whyte
Image Source: Getty / Kanawa_Studio