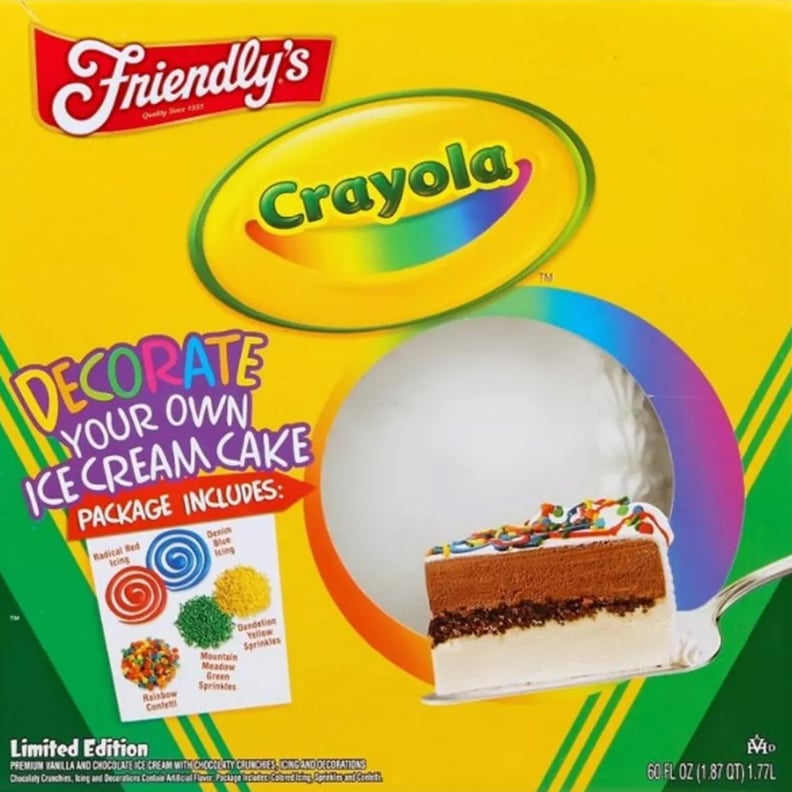 As POPSUGAR editors, we independently select and write about stuff we love and think you'll like too. If you buy a product we have recommended, we may receive affiliate commission, which in turn supports our work.
It may not be my birthday, but I might just have to treat myself, because Target has a decorate-it-yourself Crayola ice cream cake that comes with crayon-inspired icing and rainbow sprinkles, and my inner Bob Ross is intrigued.
The limited-edition cake, which serves about 10 people, is composed of white sponge, a layer of chocolate ice cream, and a crunchy cookies-and-cream filling. Each kit also includes red and blue icing and rainbow sprinkles, so you or any little ones in your life can create a personalized work of art that's actually edible.
Whether you want to work on your icing calligraphy or you just want to entertain your kids by letting them toss sprinkles on top of a cake, the kit makes for a fun dessert that 6-year-old me would have loved to get her hands on. Swing by the freezer section at your local Target to get your own DIY Friendly's Crayola cake for $18, and keep scrolling to get some interesting cake-decorating inspiration.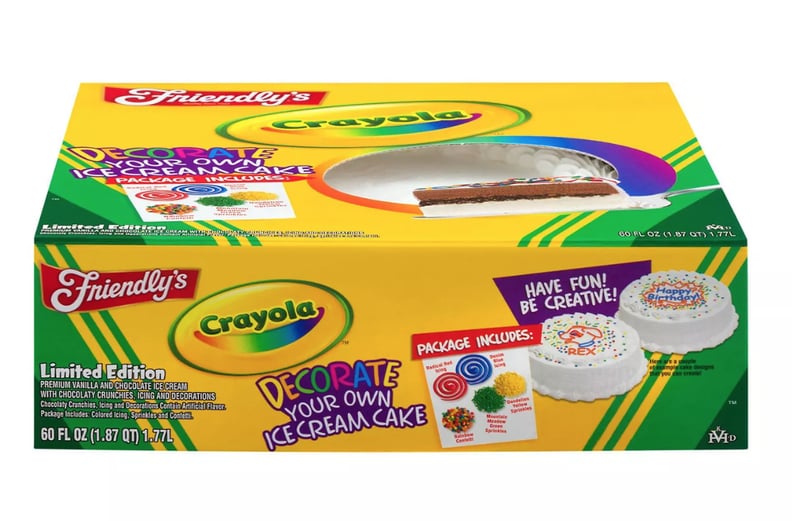 Friendly's Crayola Decorate Your Own Ice Cream Cake