This High Chair Does All the Things You Wish Yours Did . . . Plus 1 Thing You Never Even Knew Was Possible
When Fisher-Price released a "four-in-one" high chair, in which virtually every piece could be tossed in the dishwasher, I had my reservations. Plenty of baby products promise versatility but really only deliver on one main selling point.
When the Fisher Price 4-in-1 Total Clean High Chair ($140) was released this Summer, it promised a full-size high chair with six height positions and three recline positions for infants, a SpaceSaver high chair for those not wanting to take up precious space with a clunky piece of furniture, a booster seat for toddlers, and a youth chair for long-term flexibility. That felt like a lot of promises for one product, so — with the help of my daughter, who used the chair throughout her most rambunctious toddler months, and a few baby friends — I decided to see what it could really do.
Who is this product designed for? Its multiuse stages — meant to take kids from infancy up to 12 years old — caters to moms who want more than just a standard high chair but who don't want to waste space on multiple seating options. It's also ideal for new parents planning on having multiple children.
Is it practical? More than any other high chair on the market today, this model checks off everything on a busy parent's wish list.
It's got longevity, it makes cleanup a snap (quite literally with push-and-pop release mechanisms), and it has a host of small-yet-mighty conveniences. The frame folds in half for easy storage, and the tray — which can be removed with just one hand (need I explain how handy that is when you're balancing a fussy baby and dirty dishes?) — can also be snapped onto the back of the frame so they're at the ready come snack time.
What sets it apart? Honestly, my favorite part of the product, at first, was the ability to put nearly every part — aside from the base, legs, and wheels! — into the dishwasher for a deep clean. What could be more convenient for a busy mom who really doesn't want to spend an hour scraping dried pasta sauce out of every nook and cranny? And while that feature is worth its weight in finger food, cleanup the old-fashioned way is actually a cinch, too, with this high chair. Often, I simply detach the main seat, throw it in the sink, and spray it down with the faucet. The patented EZ Clean straps are like nothing I've ever seen.
I also love that it's not just a one-kid-at-a-time chair. While the benefits of a convertible crib are often lost on parents who have babies close in age — and who must thus forgo turning it into a toddler bed for the sake of not having to buy a second crib — this high chair does double duty, allowing you to seat two tots at once. That's right: the traditional seat can be used as a booster seat, leaving the frame to simultaneously serve as a youth seat.
Another key benefit of this chair is its adaptability not just with a child's age and development but also with the dining room table! Since using this chair, we've gone from a high-top table to a traditional one — and with multiple height adjustment options, it's never been an issue to have her close and comfortable.
What could be better? Not much, but if we're being picky, I'd suggest future iterations place the handy baby wipe dispenser on the back, perhaps a bit higher up. Having such easy access to wipes was definitely a draw, but I've all but stopped refilling the dispenser because my curious toddler finds no greater joy than pulling each and every wipe out whenever I'm doing dishes and she's off and running.
Did it make baby happy? Although we only put this high chair to the test with an infant a few times, it was to great success — the recline positions will make an infant's first feedings a breeze. As for our toddler, the chair is frankly beloved. She regularly asks to sit in it, and we've taken to using it for more than just meal time. Because the tray can be removed and it can be wheeled right up to the table, she's able to use it for coloring, arts and crafts, and reading.
Would I buy it? Yes, yes, yes, and yes. For all four stages, it serves its purpose flawlessly. Because we travel so often, before this chair was available, we only owned a booster seat that we used on one of our dining chairs. Being able to have a proper high chair at home but not having to spend additional money on a separate travel option (you can simply take this one in its SpaceSaver high chair or booster seat modes) is a huge win, not only for your budget but also for your storage space. And with a reasonable, competitive price tag, there's absolutely no reason to choose any other high chair out there.
01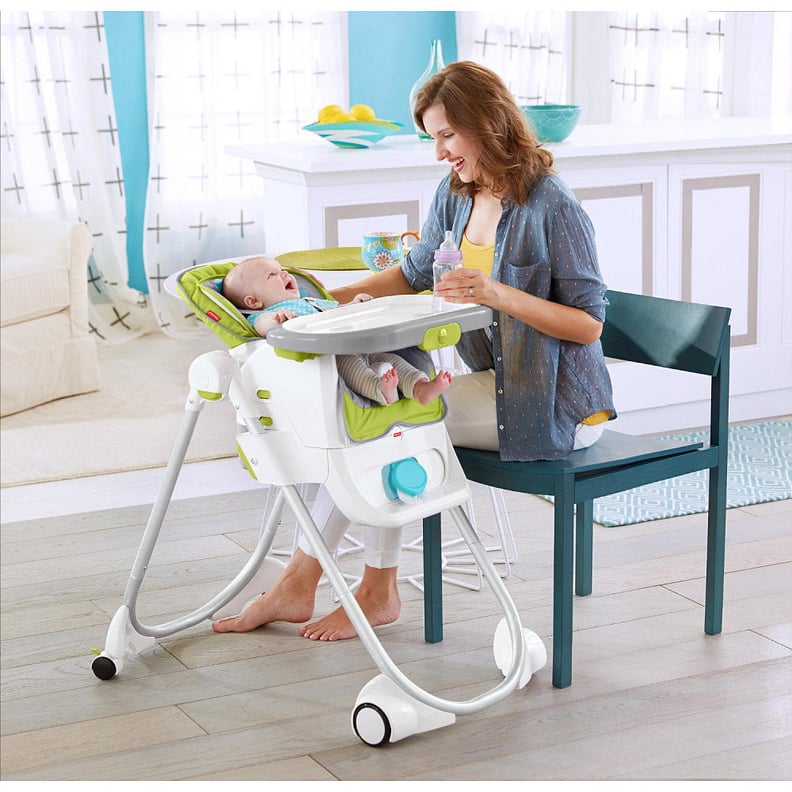 Full-Size High Chair
02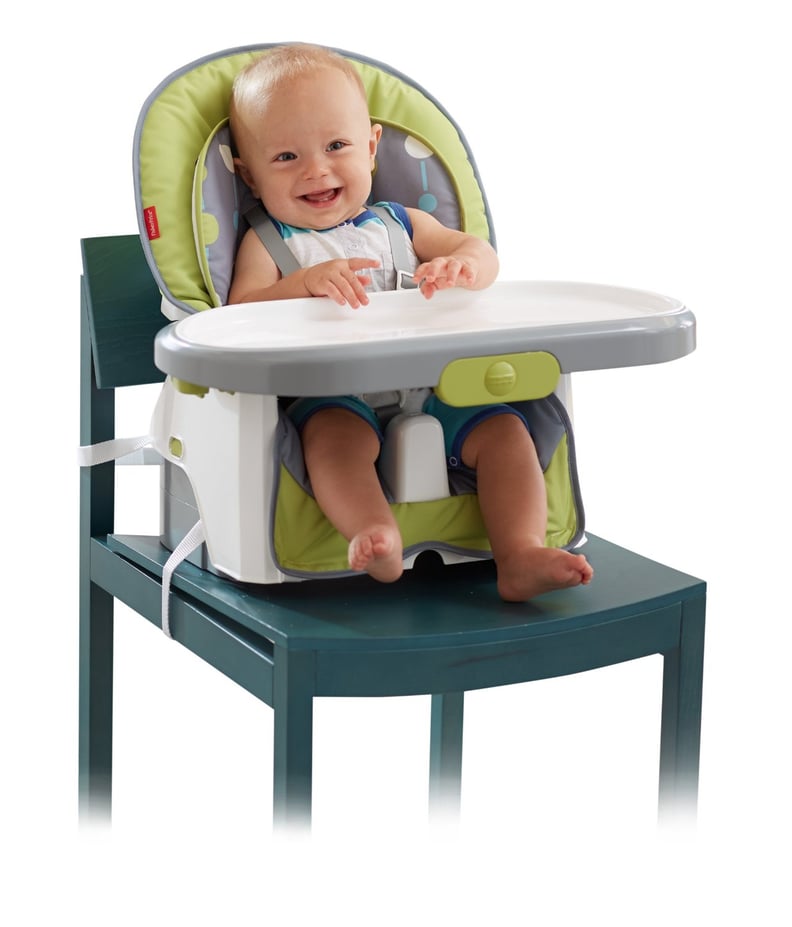 SpaceSaver High Chair
03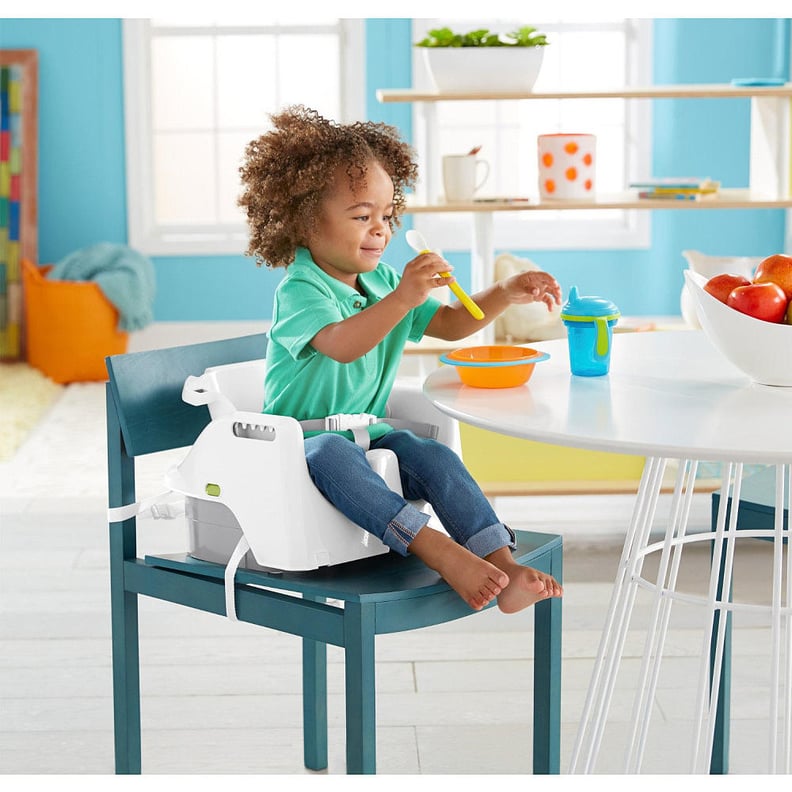 Booster Seat
04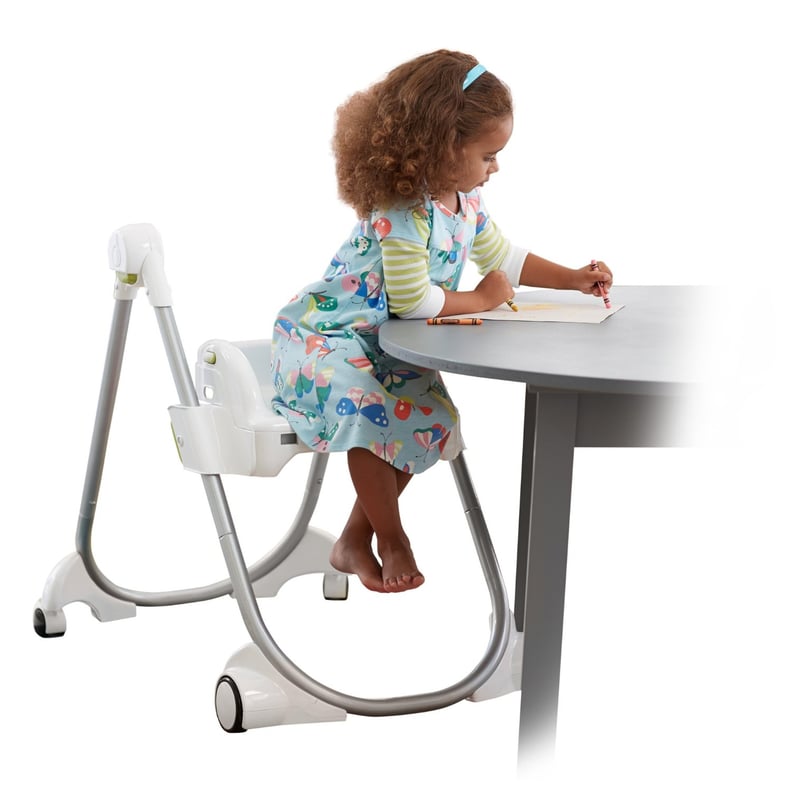 Youth Chair
05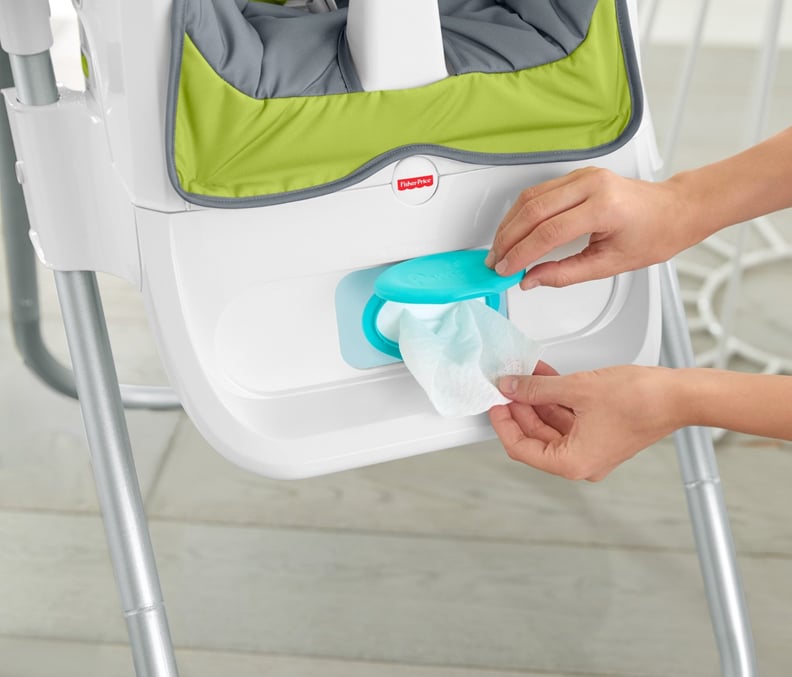 Additional Features
Baby Wipes Compartment
A spring-loaded dispenser is connected to the base of the chair to allow for quick access to wipes when mealtime gets messy.
06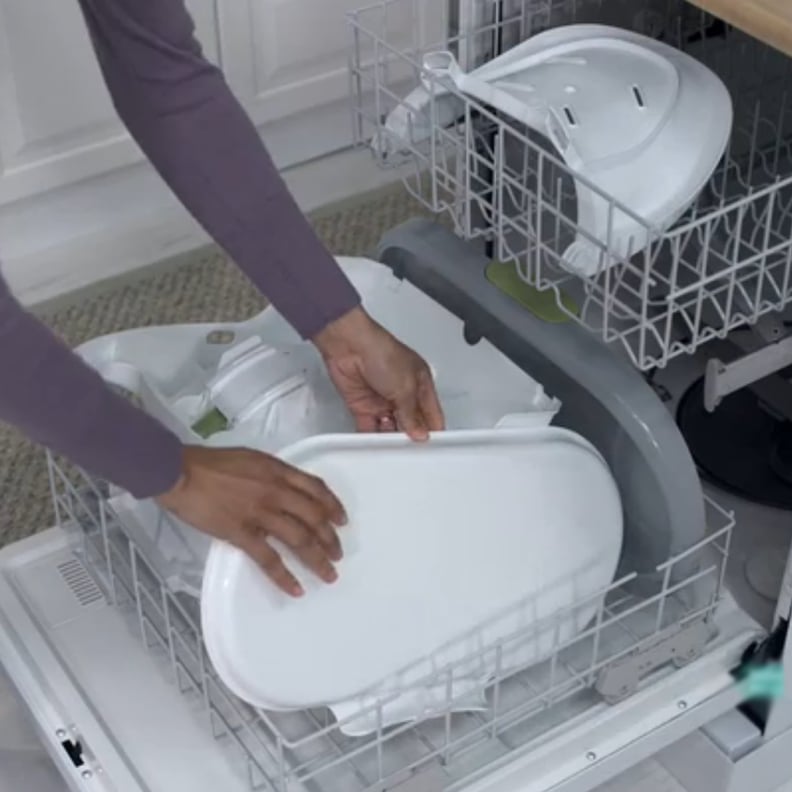 Dishwasher-Safe Chair
The entire chair — the full seat, tray, and tray insert — can all go in either rack of your dishwasher for easy cleanup.
07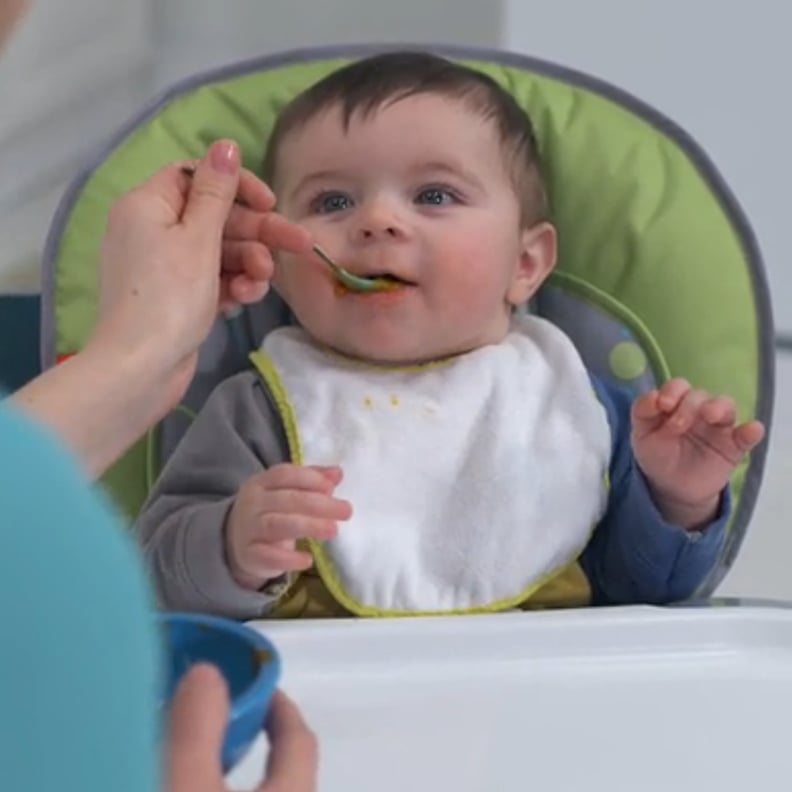 Crevice-Free Seat Pad
The truly crevice-free seat pad is stain-resistant, wipes down in no time, and can go right in the washing machine.
08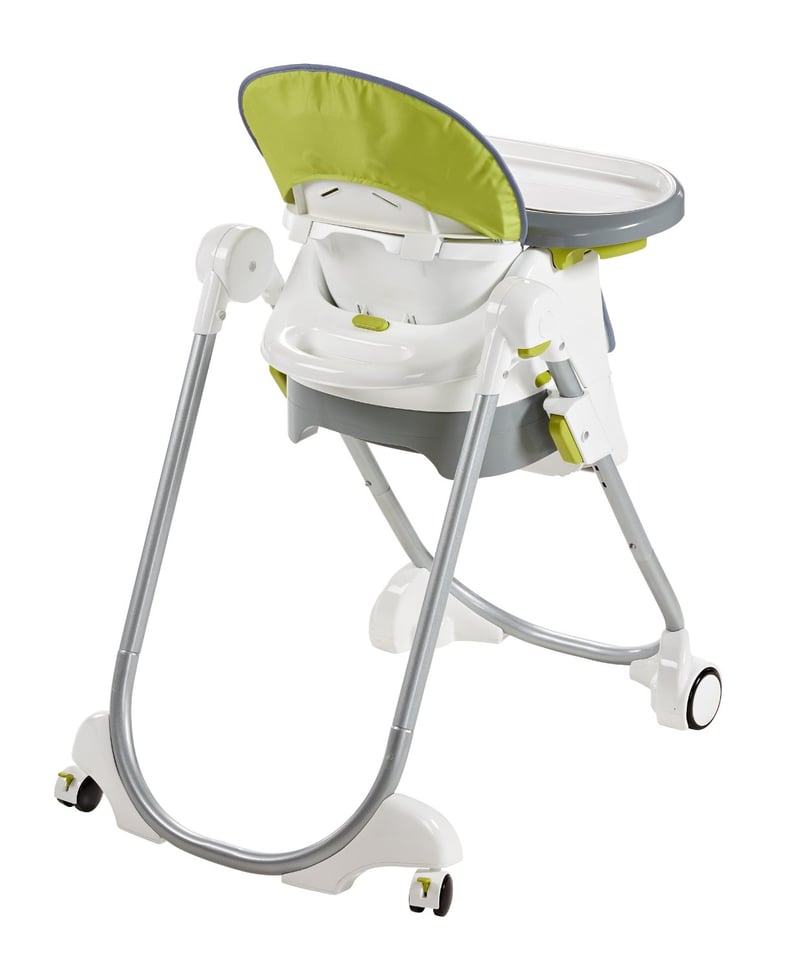 4-Wheel Frame
With a handle in the back and a four-wheel base, it's easy to move the high chair throughout the room, one-handed. Easy-to-engage brakes on the back wheels help to secure the high chair in place.
09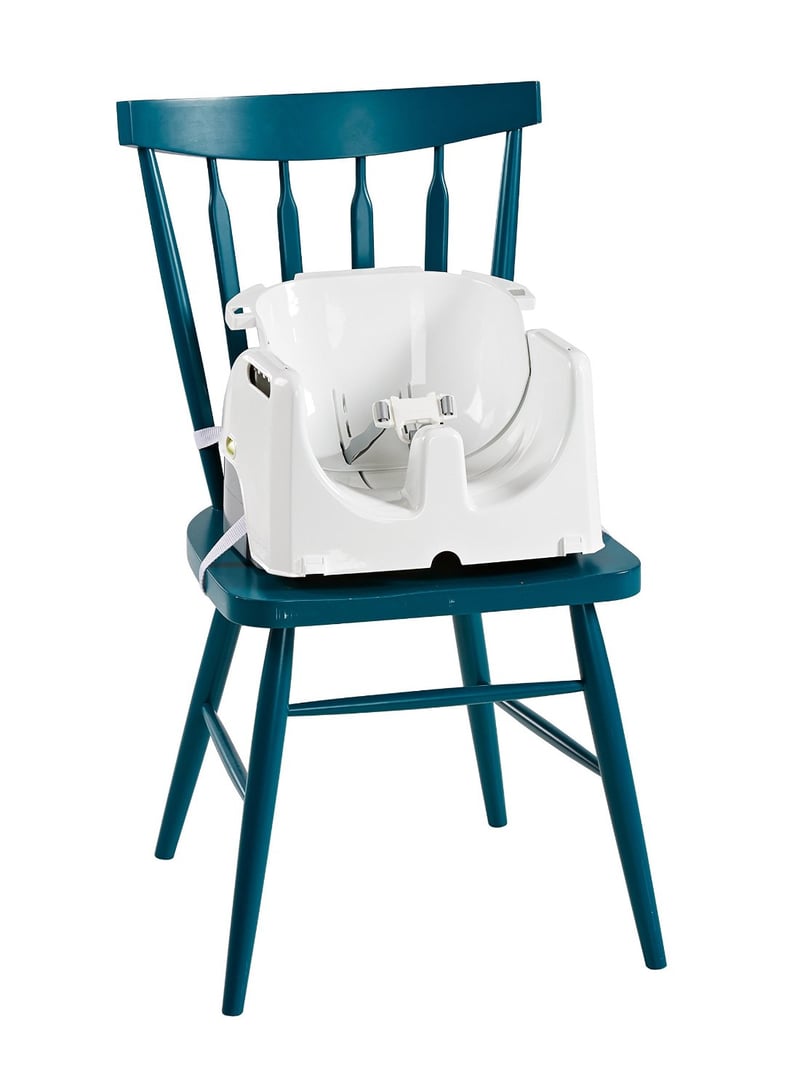 Secure Harness Straps
Not only are these EZ Clean straps that simply wipe clean (no scrubbing required), but the adjustable three-point harness adds security, particularly in booster seat mode.
10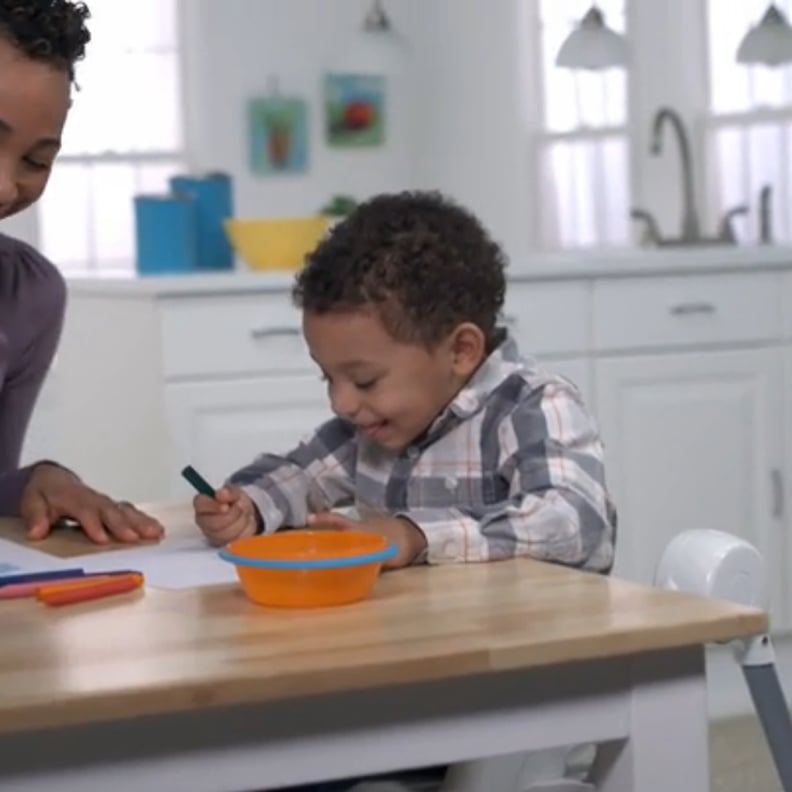 Up-to-the-Table Options
Although the tray works as a built-in table in all modes, parents can also choose to pull the high chair — or youth chair — right up to the table so that little ones can join the rest of the family.
11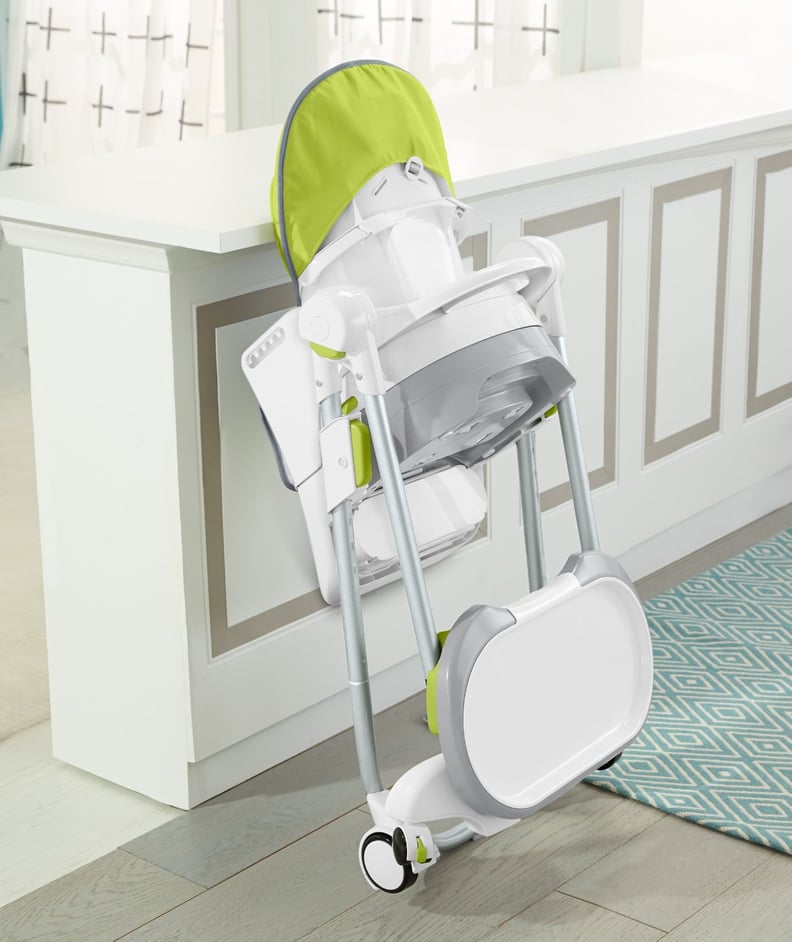 Slim Fold-Up Storage
With the simple pull of two levers, the high chair can fold to half its size in profile, making it fit into closets for hidden storage or slide into trunks for travel.