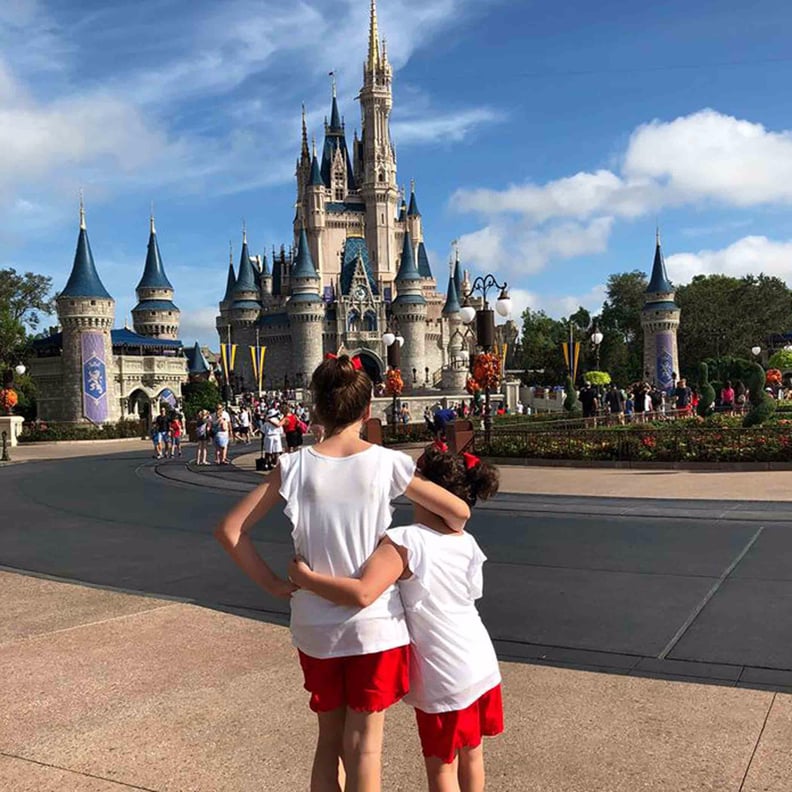 Amy Beth Gardner
Amy Beth Gardner
As soon as Amy Beth Gardner and her husband, Paul, tied the knot in 2012, they knew they wanted to be parents. But after having a devastating miscarriage and later an infertility diagnosis, the couple realized fostering children was the shortest route to full-fledged parenthood. The couple took in two sisters, Bridgett, 8, and Breonna, 12, in March 2014 and, after 509 days of living as a family, adopted them permanently.
Amy Beth explained in a Facebook post that despite all the wonderful memories she was making with her daughters, there was one conversation she had with her oldest that she couldn't shake:
We had only been their foster parents for a few months when I had a conversation with the oldest child that sent a chill down my spine. Only nine years old, she looked into my eyes and, with sadness breaking through her voice, said, "I don't think I will ever feel joy." She told me that living with us for the past few months had allowed her to feel safety, security and love but that she couldn't imagine that she would ever know what it would feel like to experience joy.
As a mother, she was hellbent on having her two daughters experience true happiness. So she booked a family trip to the most magical place on earth — because if you're going to feel joy anywhere, it's Disney World. Although there was no question that Bridgett was over the moon as soon as she laid eyes on the castle, Breonna didn't seem to have the same reaction at first. "My heart felt a little heavy as I watched our oldest daughter quietly walk down Main Street," she wrote. "I felt disappointed and silently chastised myself for believing that a theme park could be what brought this child the feeling of joy."
But then Amy Beth had a realization about her oldest daughter: the magic wasn't taking place around her — it was happening inside her.
I didn't know it then, but joy was waiting for her when our log went flying down Splash Mountain. Joy was hiding behind the curtain that the princesses came out from; joy was in Elsa's arms as she hugged her while cameras flashed . . . Late that night, joy lit up the night sky much brighter than any fireworks ever could.
And she was right. After the fireworks show, Breonna turned to her and said, "I think this is what joy must feel like."
The mother of two also explained to POPSUGAR that as a foster-parent-turned-full-time-mama, the vacation did a number on her emotions as well:
"I know I can never regain those missed moments with my children, but when I'm at Walt Disney World with the girls, I feel like we are recapturing just a bit of that childhood magic that we missed out on before they came to us. When we are at the Magic Kingdom, we always watch the afternoon parade and I'm rarely aware of which float is going past us because I'm too busy looking at my daughters' faces and seeing their joy as their favorite characters come into view."
And by the looks of the photos, their trip seems like one they'll never forget.