Meanwhile, Gordon Ramsay and His Daughter Are Casually Crushing TikTok Dances Together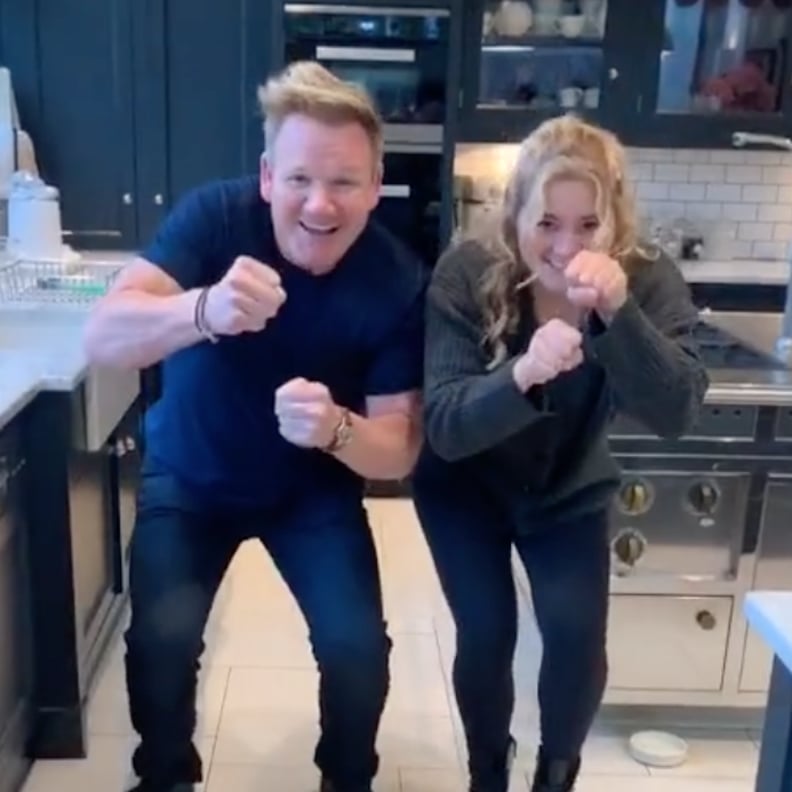 When Gordon Ramsay's not busy critiquing aspiring cooks and restauranteurs, you can find him hanging with his five adorable kiddos — and casually slaying TikTok challenges with his youngest daughter, Matilda, aka "Tilly." The father-daughter duo clearly share a close bond, as evidenced by their in-sync dance moves and tendency to bust out laughing together at the end of each video they share. It's pretty hilarious to see Gordon put his usual "idiot sandwich" remarks aside, let loose, and go into full-on dad mode, if I do say so myself.
To date, Gordon and Tilly have flawlessly executed the viral "Flip the Switch" challenge, valiantly attempted TikTok's popular "Say So" dance, and taken on the "This or That" challenge, to name a few. Ahead, watch their funniest joint clips so far, and follow both Gordon (@gordonramsayofficial) and Tilly (@tillyramsay) on TikTok for more entertaining content.
Please Take Note of Gordon's Sincere Concentration in This Video
Tilly Totally Roasted Her Dad's Cooking in Their "This or That" Challenge
This Video Is the Best Christmas Gift
Here They Are Absolutely Nailing the "Flip the Switch" Challenge
Honestly, He Does the "Say So" Dance Way Better Than I Can
I Never Knew How Much I Needed to See Gordon Dancing to "Potential Breakup Song"
Welp, He Didn't Quite Get the Tune Right, but I'll Give Him an A For Effort
I Mean, of *Course* He Nailed a Dance to the Song With Food-Related Lyrics
His Flick of the Wrist Is *Chef's Kiss*, Naturally
HIs Face at the End Just Screams "Did I Do It Right This Time?!"
"Hmm, Nah" — Gordon After Tilly Asked Him to Try This Dance, Probably