11 Healthy Summer Treats to Make With Your Kids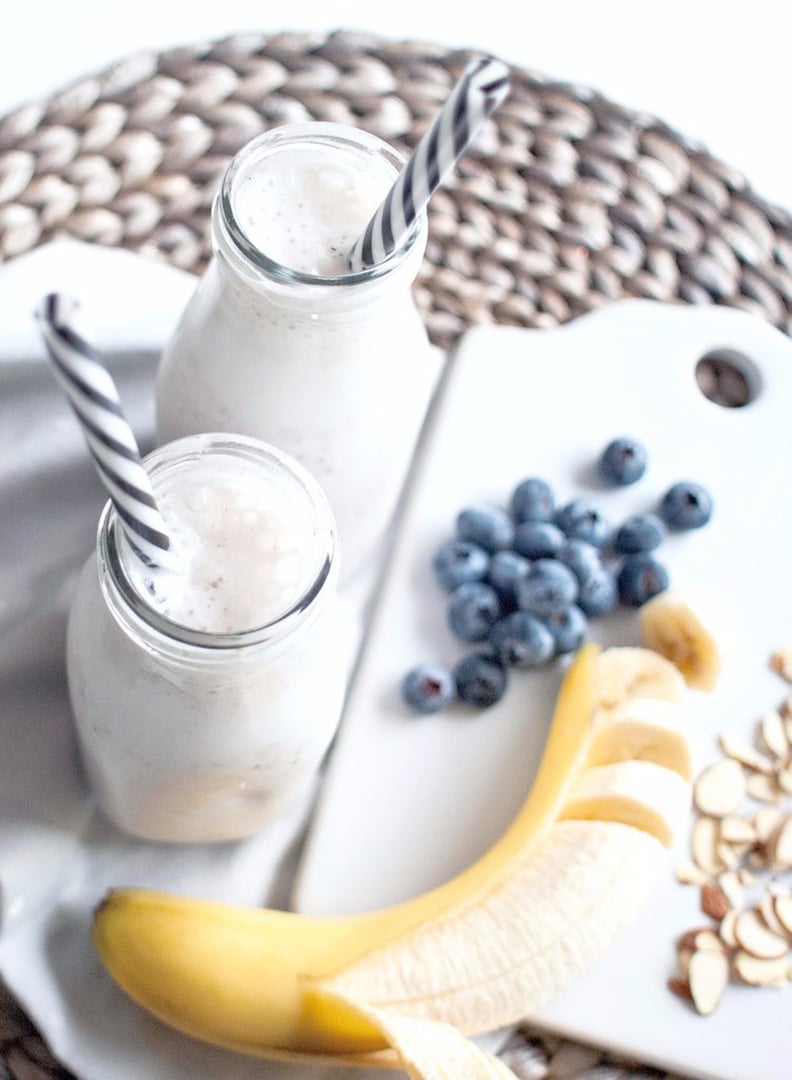 If the luster of Summer vacation is beginning to wear off and your kids are screaming, "I'm bored!" every five minutes, we've got something that will keep them busy and keep their bellies happy. These healthy snacks are not only kid-approved, but also kid-friendly to make, no master chef knife skills or flambéing required.
01
Chocolate Avocado Toast
Healthy and chocolate are two words that can finally be friends with this chocolate avocado toast. While the bread is toasting, your little helpers can add a few simple ingredients to the food processor and then watch it transform into chocolaty goodness right before their very eyes. This is a great one to try if your kids aren't huge avocado fans — you can't taste it at all. Promise.
02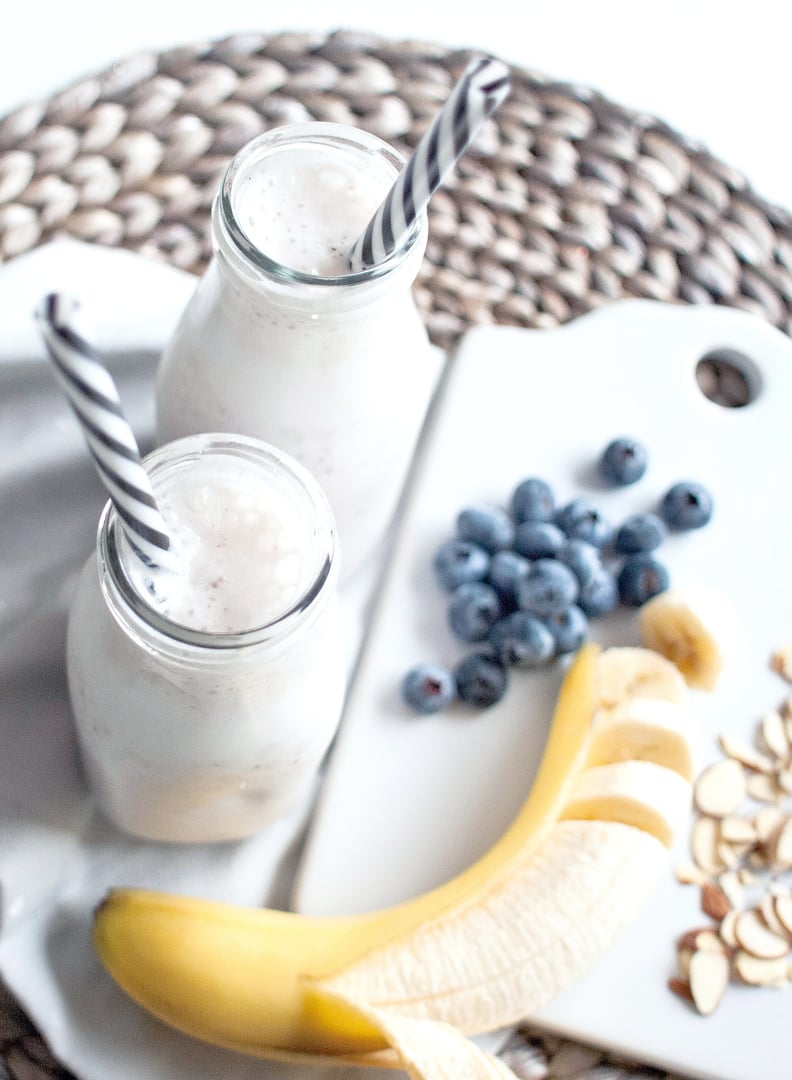 Protein-Rich Breakfast Smoothie
If you are meal-prep-obsessed like we are, this protein-packed smoothie recipe will get your kids involved in the process, too. Just add the ingredients to resealable storage bags, freeze, and blend with milk when your kids (or you) are ready for a quick, healthy breakfast or snack.
03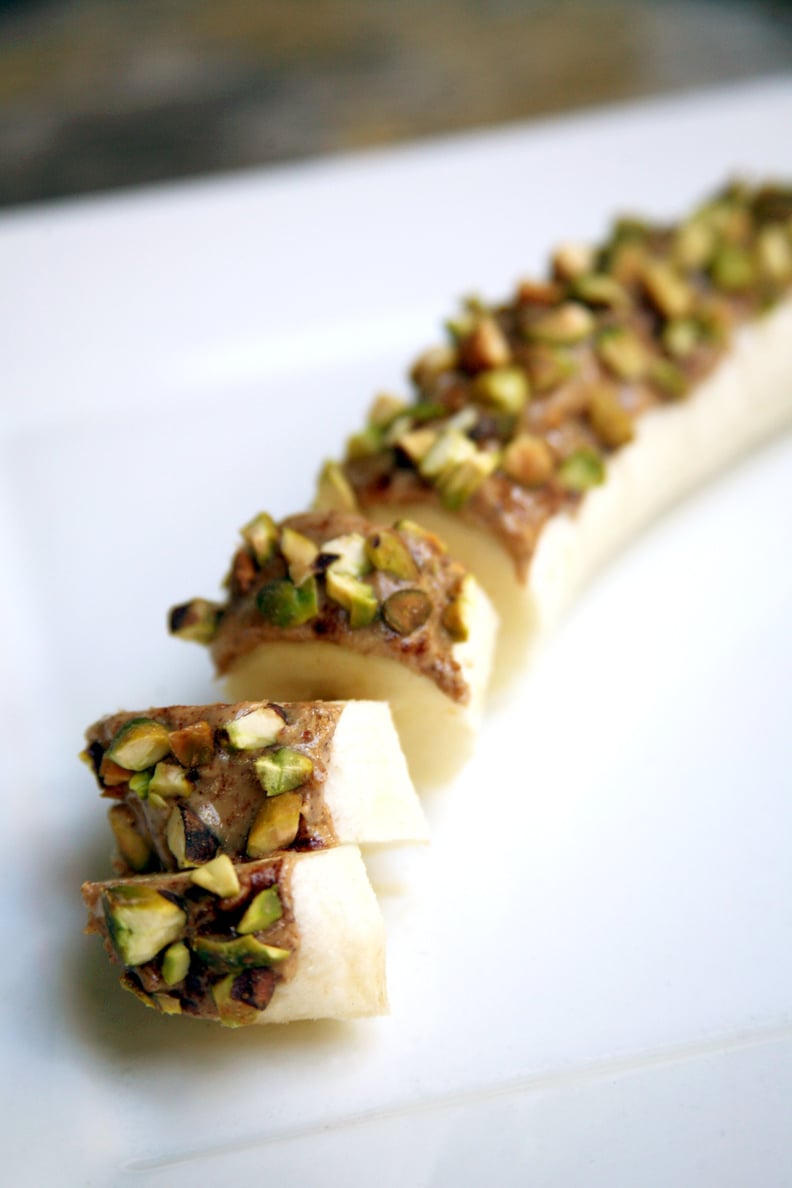 Banana Sushi
Banana sushi is super easy for little hands to make and it is the perfect combination of sweet, salty, creamy, crunchy goodness. It might be messy, but this treat makes snack time the perfect time for a tutorial in using chopsticks.
04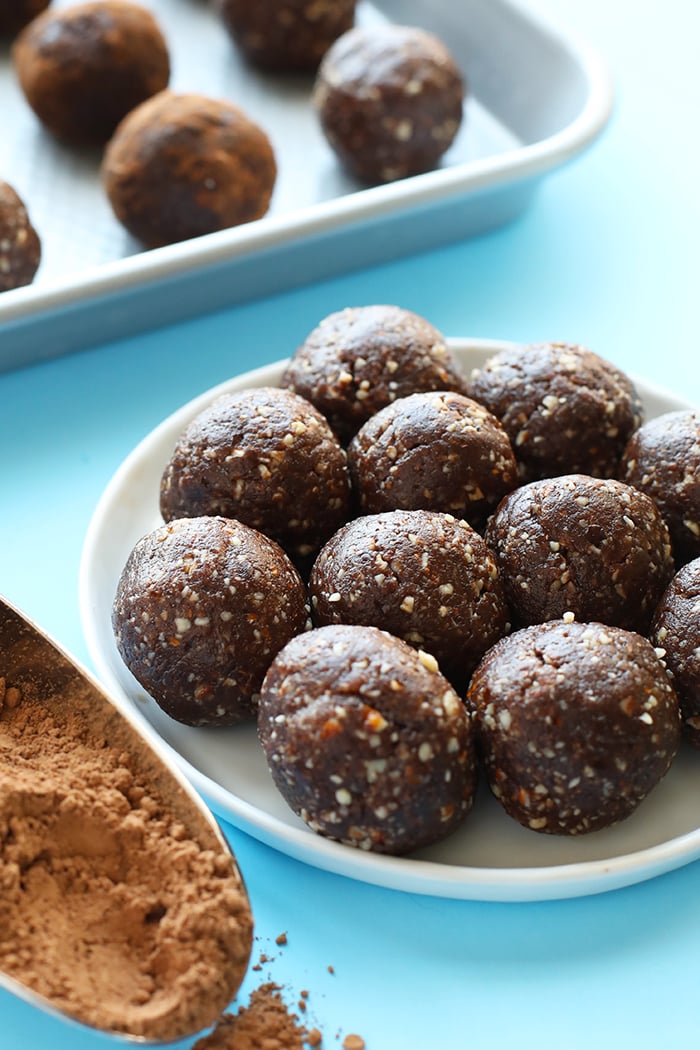 Healthy Peanut Butter Brownie Bites
If your kids love chocolate peanut butter cups but you don't love all the sugar, give these naturally sweetened peanut butter brownie bites a try. Kids will love mixing all the ingredients together and then rolling them into balls. If you are feeling really creative, you can press the dough out flat and cut it into shapes using cookie cutters.
05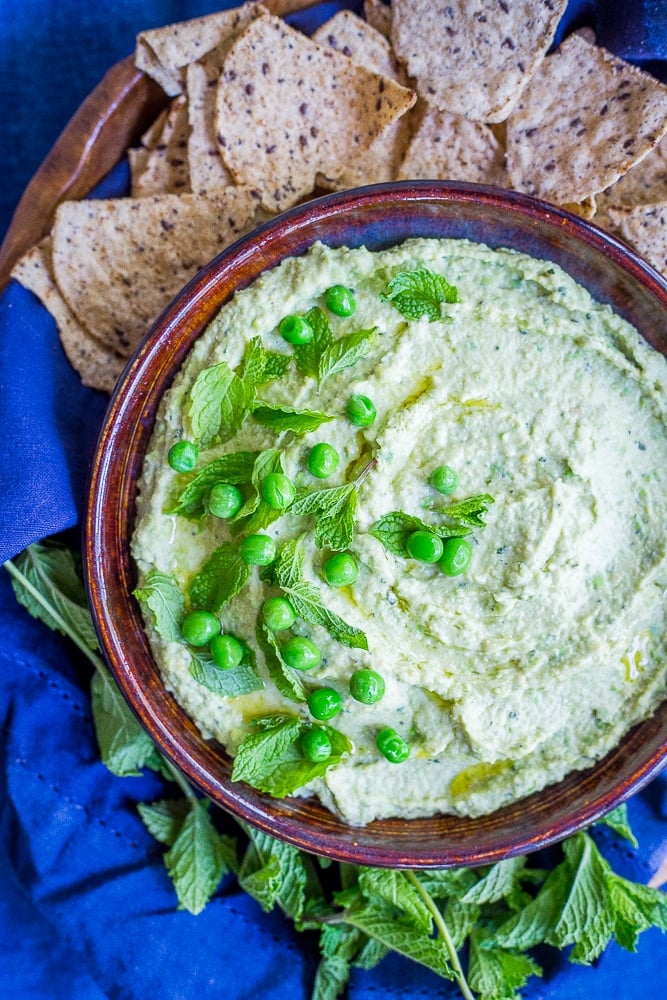 Minty Sweet Pea Hummus
It's hard to sneak the veggies in if your kids are helping you make it, but maybe if your kiddos taste test this minty sweet pea hummus, they will learn that sometimes peas can actually be pretty yummy. Serve it up with a mix of baby carrots, cucumber slices, and pita chips.
06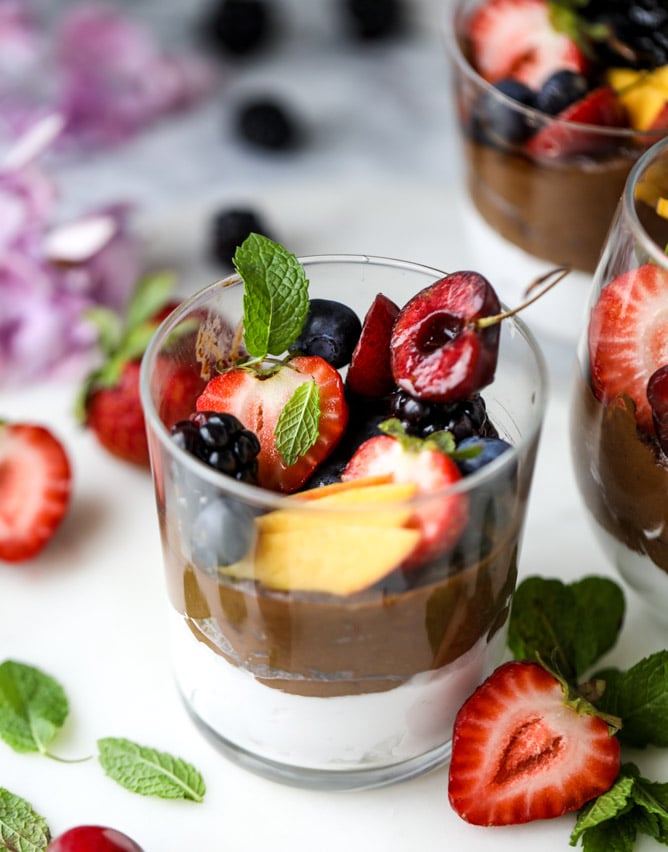 Avocado Chocolate Mousse With Summer Fruit
07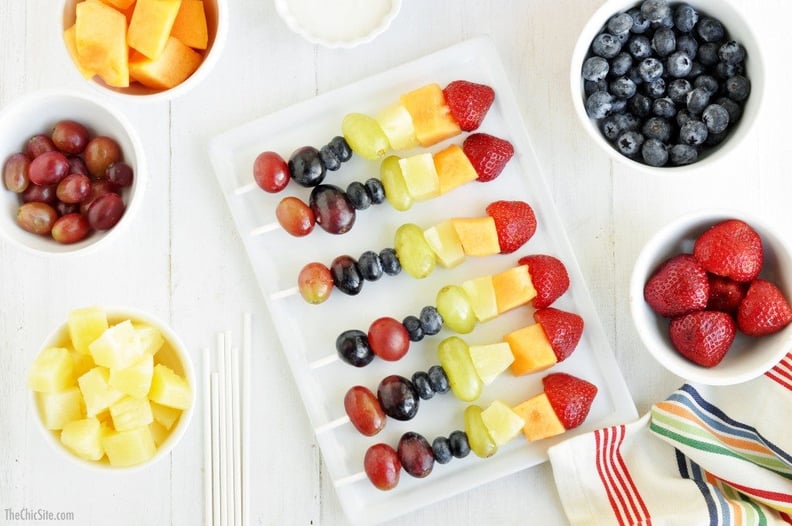 Rainbow Fruit Kabobs
Putting together these rainbow fruit kabobs can double as Summer school when you take the opportunity to teach your kiddo about colors. Have them name each color as they slide the fruit onto the skewers and then comes the really fun part — they get to eat their school supplies!
08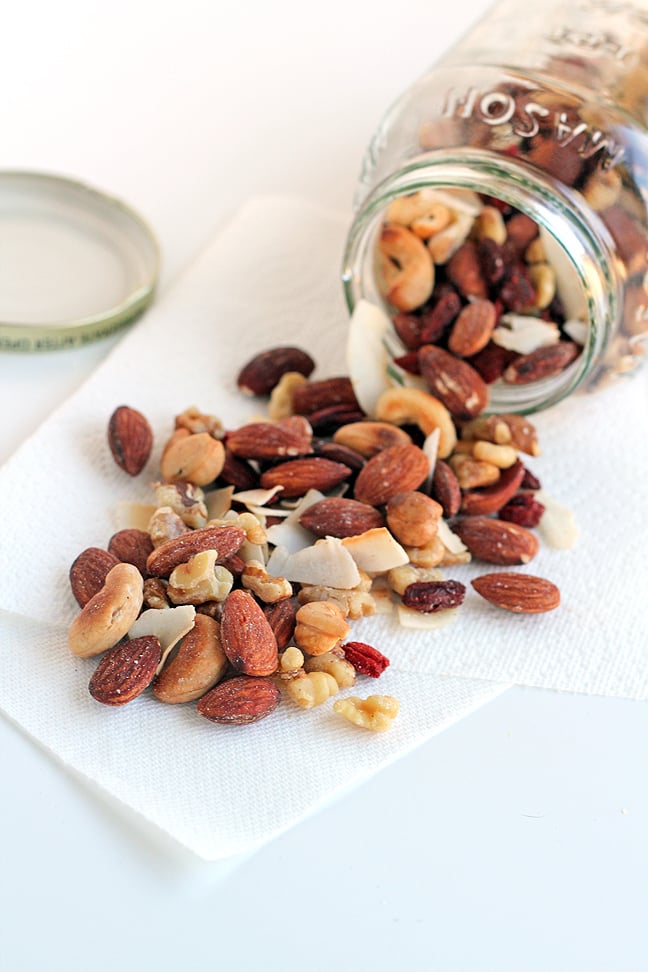 Toasted Coconut and Goji Berry Trail Mix
Your kids will need a teensy-weensy amount of patience while this sweet and salty trail mix gets toasty in the oven, but it'll be worth the wait. Once it cools, kids can divvy up the trail mix into snack-size storage bags so you'll have ready-to-go snacks for your next adventure.
09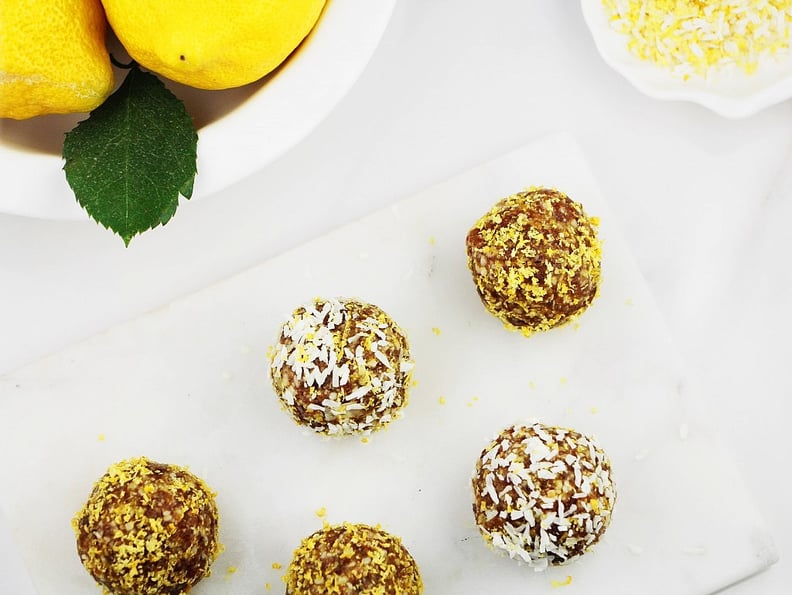 Lemon Coconut Cashew Bliss Balls
Not a fan of chocolate? The burst of fresh lemon in these lemon coconut cashew bliss balls gives them a light, summery taste that is super refreshing along with a tall glass of lemonade. Tip: if you can't find sultanas (a type of raisin), you can substitute another type of raisin, dried apricots, or cranberries.
10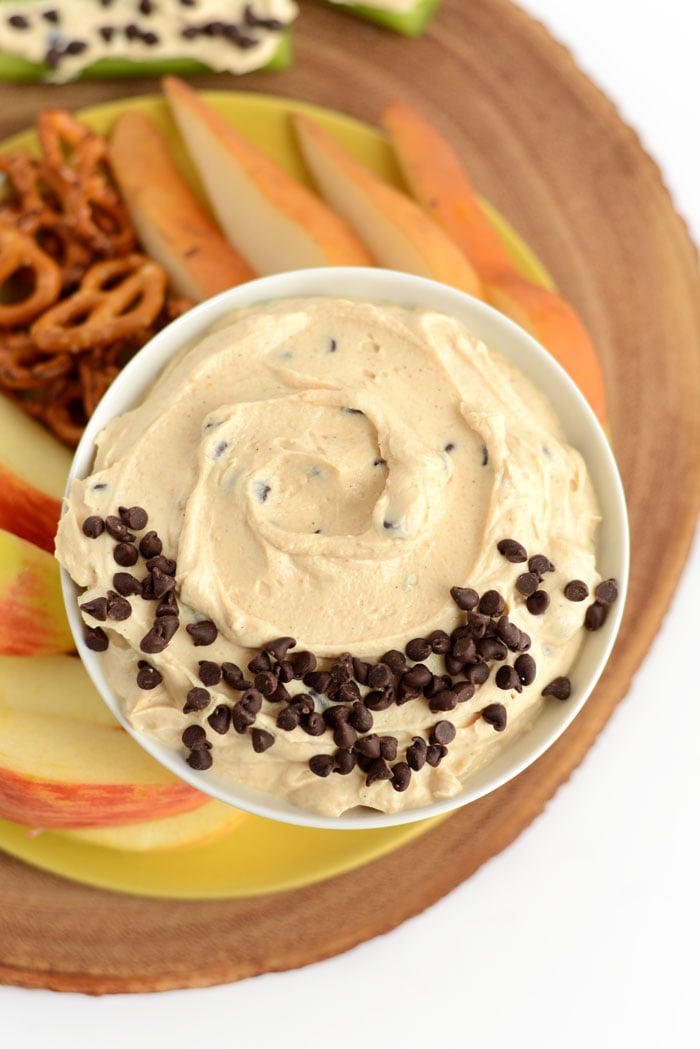 Healthy Peanut Butter Chocolate Chip Yogurt Dip
Healthy. Peanut butter. Chocolate. Enough said, right? In all seriousness, all you need to make this tasty yogurt dip is a few ingredients, a bowl, and a spoon. Your little helpers can stir it all up and choose a few healthy dippers like apple slices, celery sticks, or pretzels.
11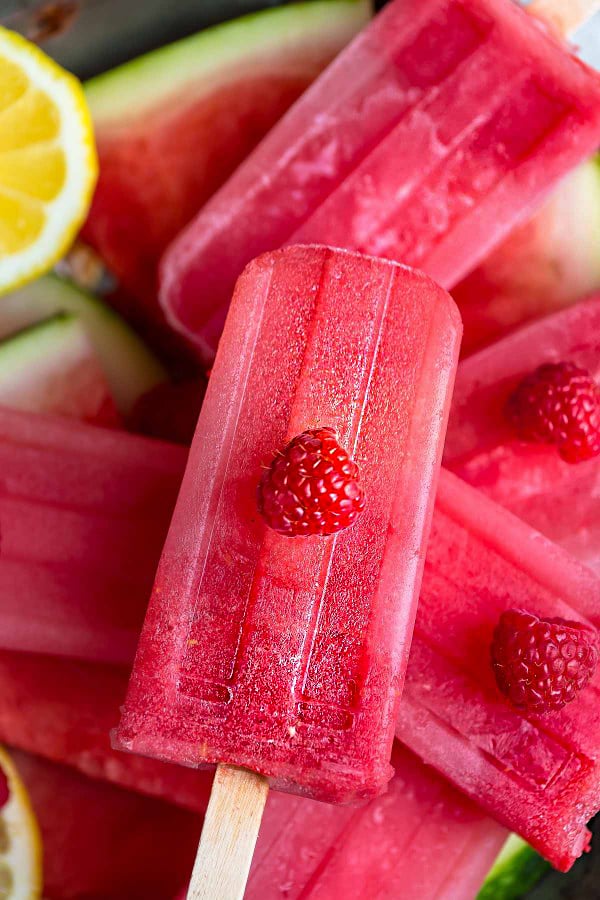 3-Ingredient Watermelon Raspberry Popsicles