Children's Book Her Body Can Celebrates Bodies of All Sizes
This Body-Positive Children's Book Is a Must-Add to Your Kid's Reading Nook
As POPSUGAR editors, we independently select and write about stuff we love and think you'll like too. If you buy a product we have recommended, we may receive affiliate commission, which in turn supports our work.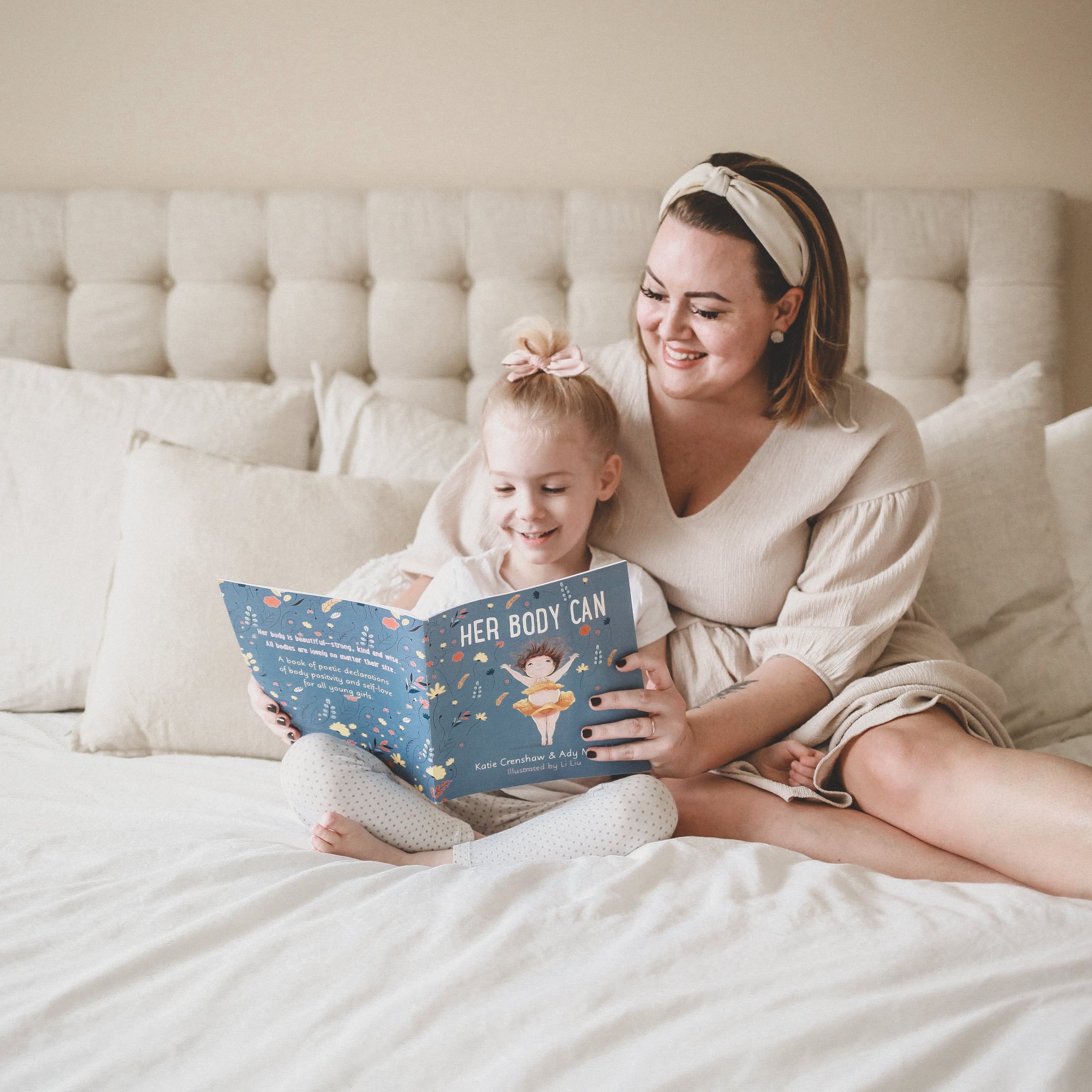 If you're a mom, chances are you've had the pleasurable experience of wandering through the children's section of a bookstore. Filled with magical beasts and courageous heroes, children's literature has always been a place to let imagination run free. But even with the huge leaps recently in publication of diverse voices, there was a glaring lack of protagonists who were not slender.
That changed earlier this year when content creators Katie Crenshaw and Ady Meschke took on the task of writing Her Body Can ($14), a body-positive celebration for young girls. The book is filled with self-love and confident mantras with a focus on all the wonderful things a body is capable of, regardless of size. The book aims to cultivate self-confidence in young girls, an audience that tends to be especially susceptible to negative media of women's body size and type.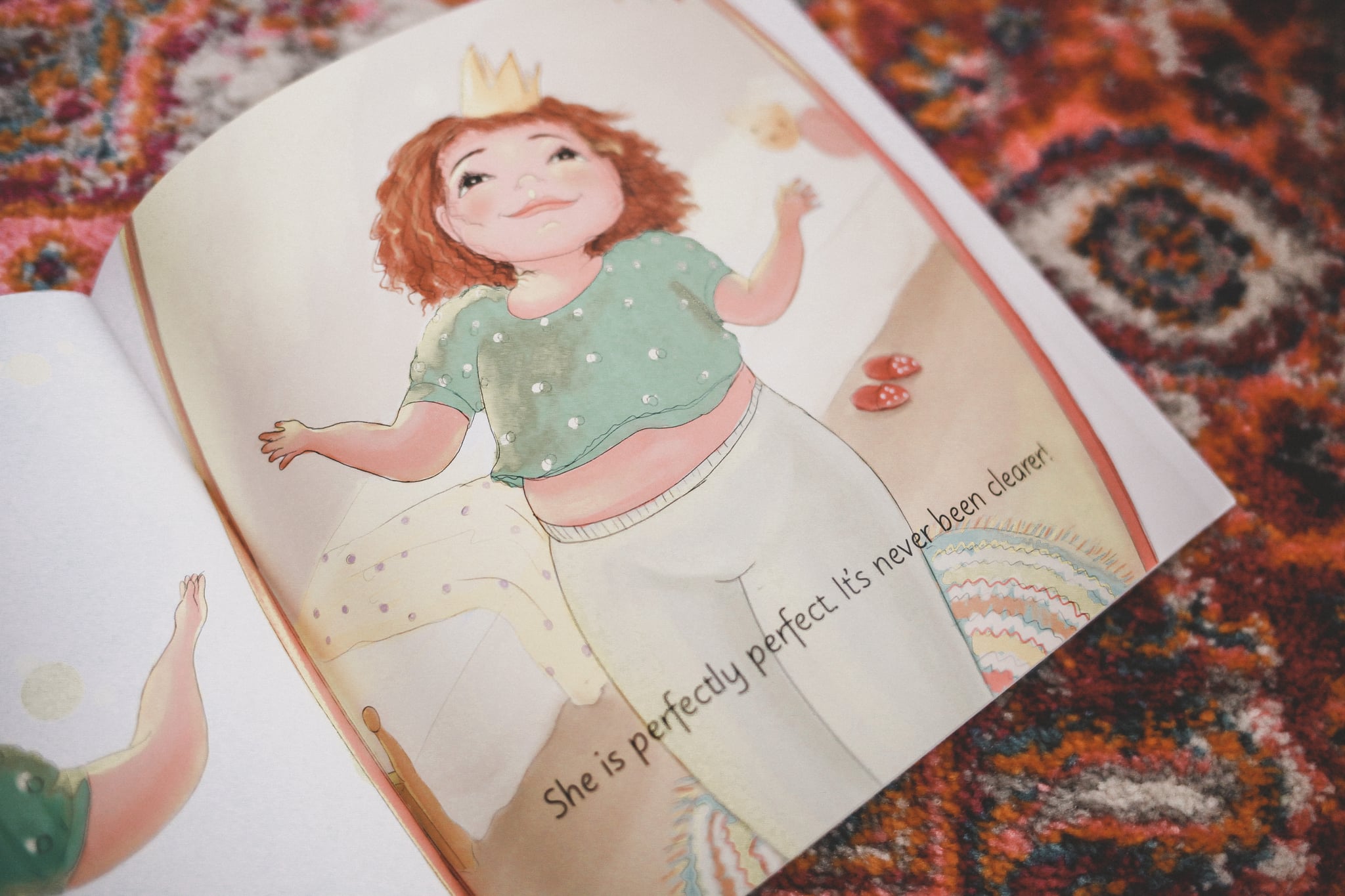 Co-author Ady Meschke explains, "I decided to write this now because I'm a new mom. I wanted to be able to show my son that all bodies are beautiful, strong, kind, and wise. To show him that mommy loves her body for all things amazing things it can do, so he grows up loving his. If we truly love ourselves and honor our bodies, we will make choices in life based solely on what makes us happy — and if more of us live that way, the world will be a much happier and more tolerant place. I want to teach my son through illustrations in our book(s) to be accepting and loving towards others for their differences too."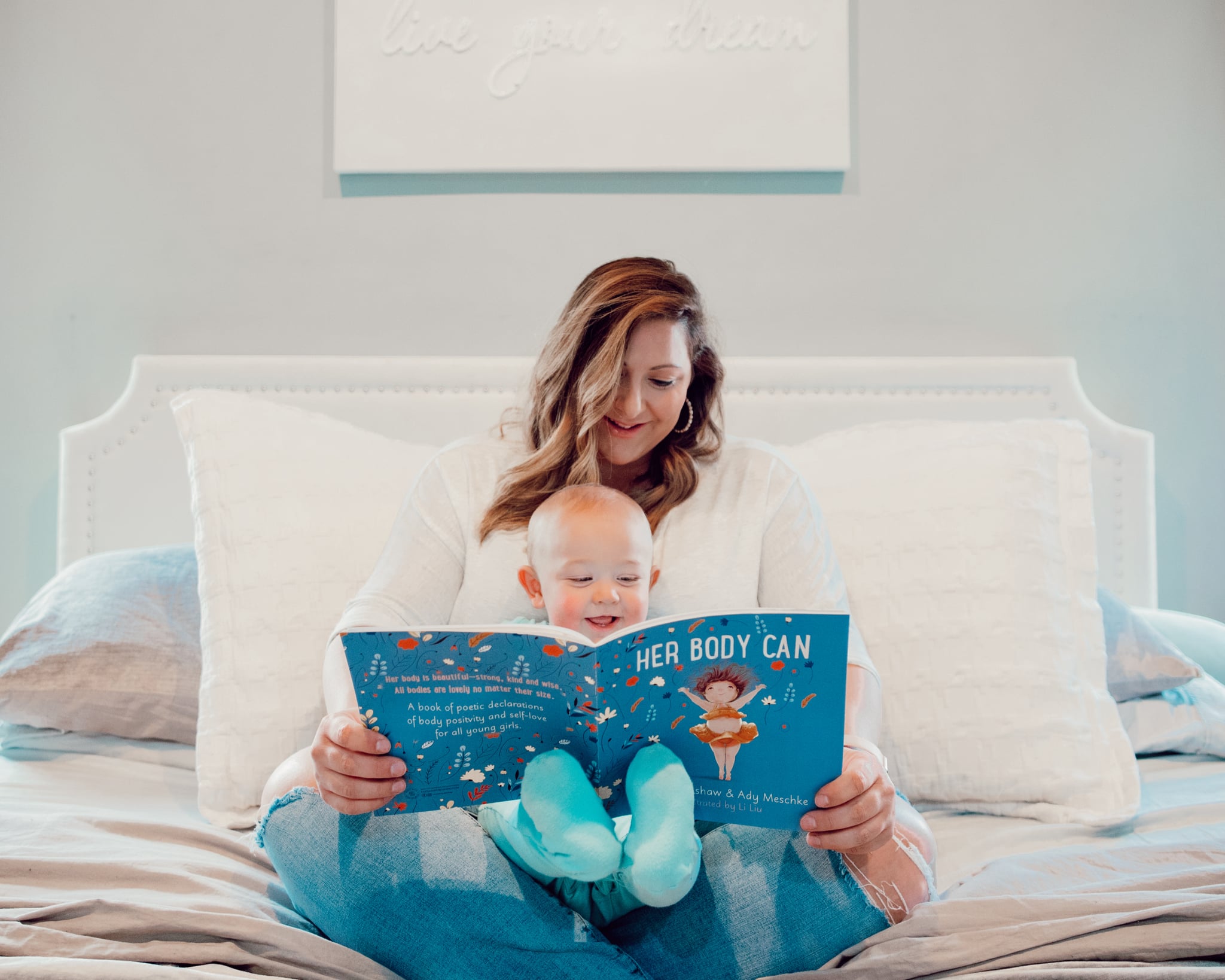 Given the tremendous response the book has already received (currently sitting at #1 in Children's Peer Pressure Books on Kindles new releases!) the writers are already working on a boy's edition of Her Body Can. Co-author Katie Crenshaw elaborates, "It has been amazing to not only see little girls mimicking things in the book and feeling empowered by what they can do but also to see how their mothers have re-parented themselves with the book and have had emotional responses in wishing they had something like that as children."
With the #bodypositivity movement showing no signs of slowing down, this book is a wonderful step at representing an audience that often gets overlooked. Or worse, added as humor relief to a story. Here's hoping that publications start to do a better job of representing diversity in all its various scopes, and writers keep taking the brave leap to write their truths!