Unless your kids are prone to throwing fits in the middle of a theme park, then cocktails probably aren't your first thought when visiting a Disney resort for the holidays. But Disney's resident mixologists might change your mind about that with a tempting slate of seasonal beverages available at various locations in the Disney parks. From bourbon-infused s'mores to warm, spiced wine, you'll find yourself drooling over these delectable spiked drinks.
Of course, this is only a fraction of the ridiculously awesome seasonal treats available at Disney parks, with a whole menu of desserts designed to delight your taste buds during your visit. And with hundreds of cocktails to try at various Disney parks, we had a hard time narrowing down our favorites. Try to control your salivation while reading about our nine top picks, then scoot to your nearest Disney resort to try them for yourself!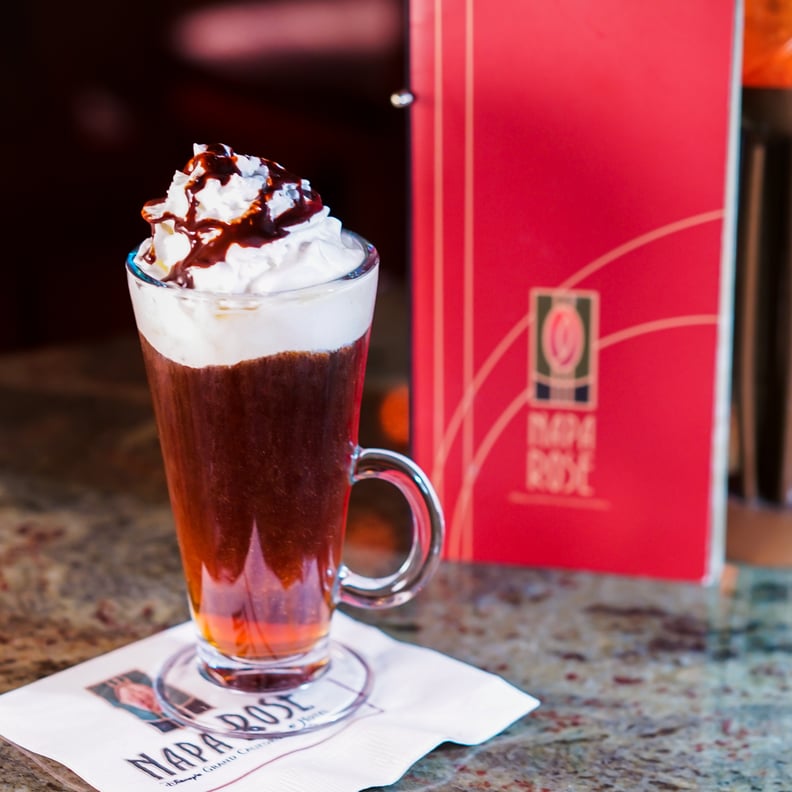 The Napa Rose S'more — Disney's Grand Californian Hotel & Spa
Somehow even more decadent than its name suggests, this cocktail from Napa Rose in the Grand Californian is made with bourbon, Licor 23, dark creme de cacao, mescal, and coffee, then garnished with whipped cream and chocolate syrup.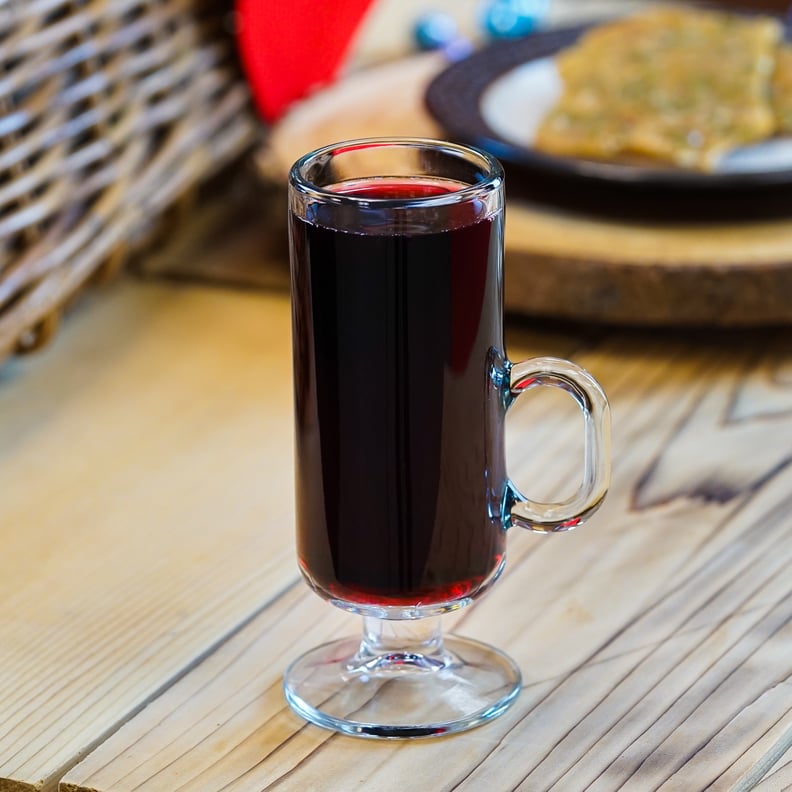 Gluhwein (Hot Spiced Wine) — Epcot
This take on traditional holiday spiced wine is available at Bavaria Holiday Kitchen in the Germany section of Epcot. It's made with Cabernet Sauvignon, sugar, cloves, cinnamon, anise, and sliced orange, and it'll warm you from within!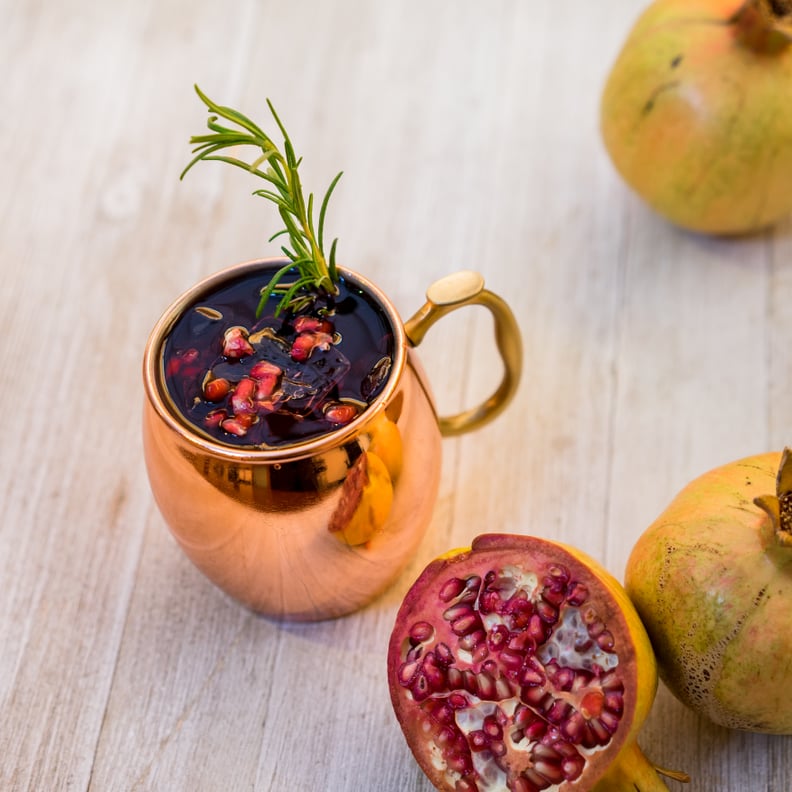 Pomegranate Mule — Disney's California Adventure
Vodka, pomegranate juice, pomegranate syrup, and ginger beer all come together to create a comforting seasonal drink from the Holiday Duets Marketplace in California Adventure — just garnish with pomegranate seeds and fresh mint for the perfect touch!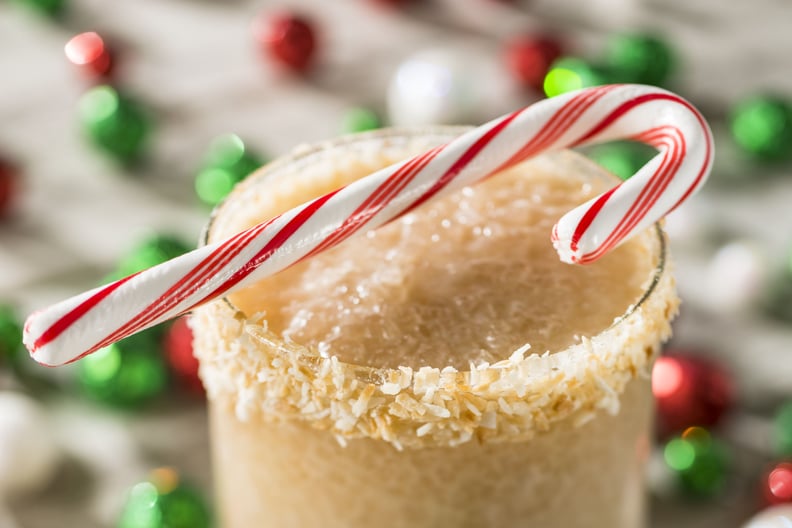 Tropical Snow Storm — Disney's Polynesian Village
Inside the island-inspired Trader Sam's Grog Grotto at the Polynesian Village Resort, you can order this concoction of bourbon, coconut rum, cream of coconut, falernum, cinnamon, and orgeat, rimmed with toasted coconut.
Poinsettia Cocktail — Disney's California Adventure
Bubbly-lovers will obsess over this seasonal addition to the cocktail menu at Carthay Circle Restaurant, which is made of orange liqueur, cranberry juice, and Champagne, garnished with a twist of orange zest.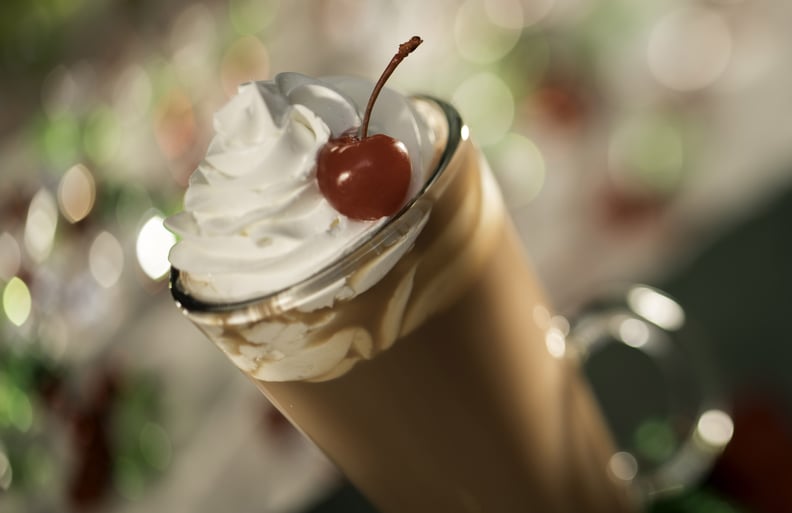 Black Cherry Bourbon Hot Chocolate — Disney's Hollywood Studios
Available at Dockside Diner for the seasonal "Flurry of Fun" event, this decadent cocktail is made with black cherry bourbon, hot chocolate, and toasted marshmallow syrup, then topped with a maraschino cherry.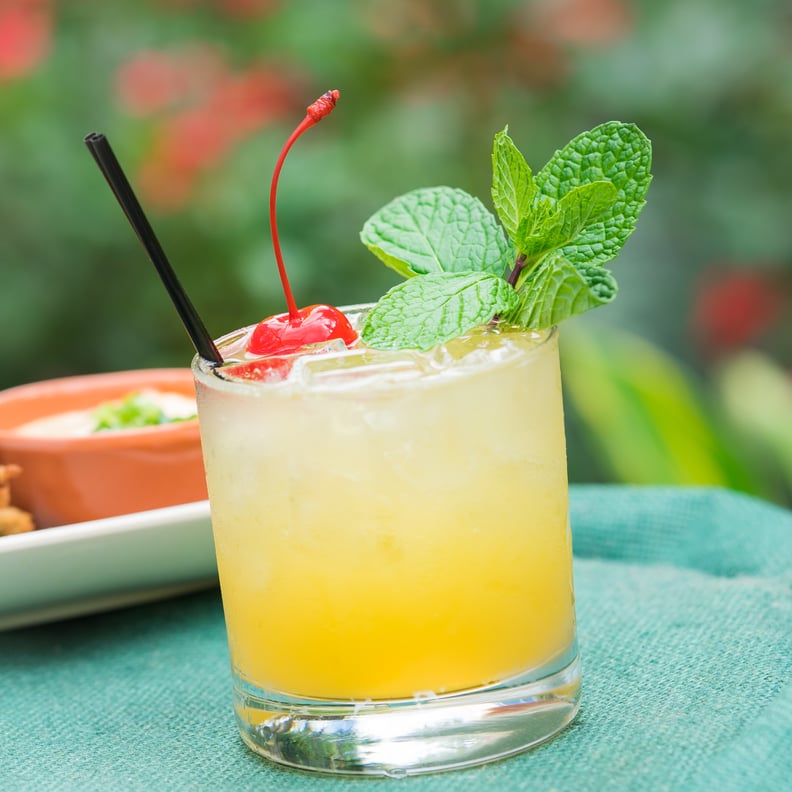 Sam's Slay Ride — Disneyland Hotel
Like most of the cocktails at Trader Sam's Enchanted Tiki Bar, we can't help drooling over this drink — a combination of honey whiskey, orange liqueur, ginger liqueur, fresh lemon juice, and cinnamon syrup, garnished with mint and a cherry.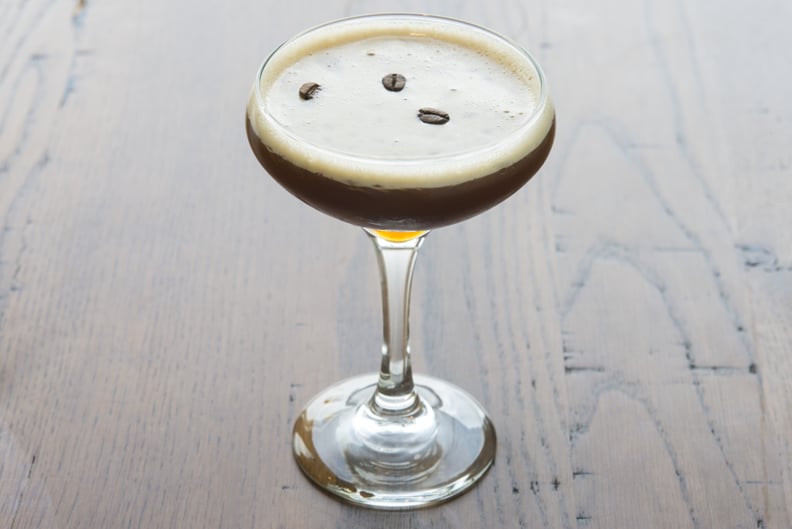 Pecan Chicory Espresso Martini — Disney Springs
This delectable beverage is comprised of pecan vodka, chicory liqueur, espresso, and simple syrup — find it at Paddlefish in Disney Springs.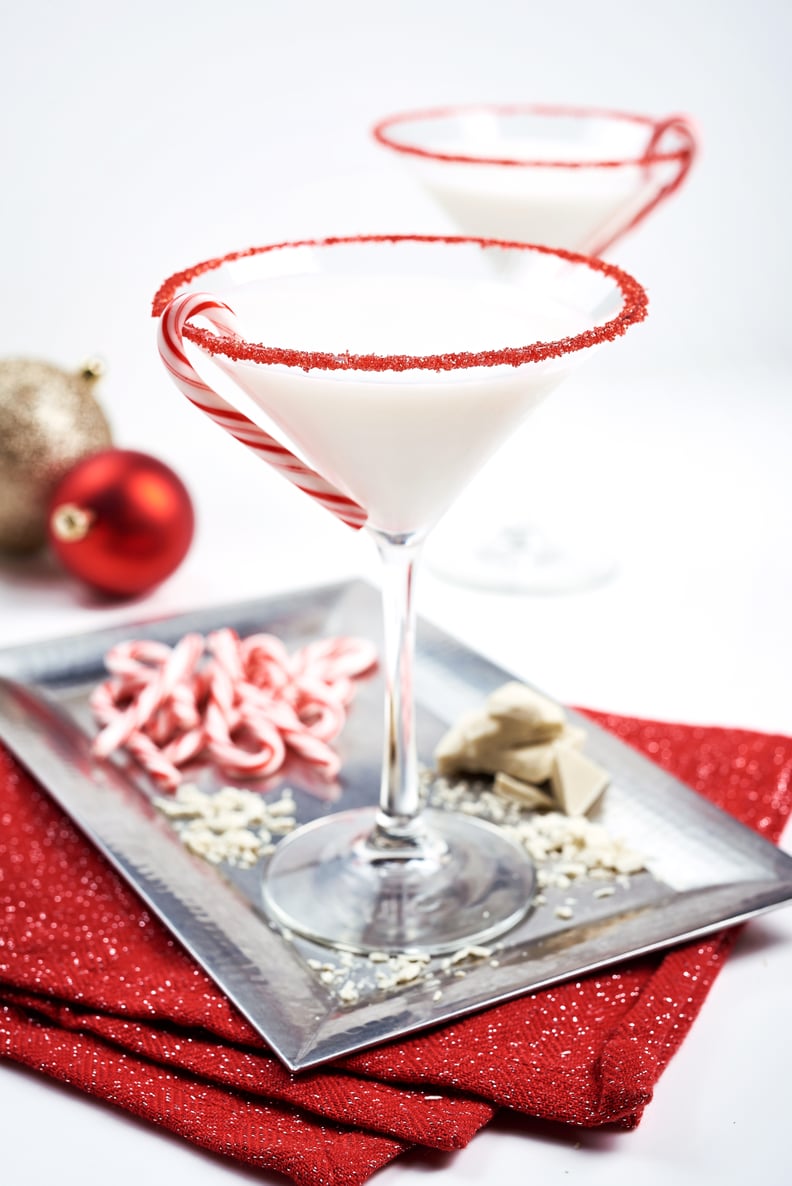 Winter Wonderland — Disney Springs
This photogenic and delicious beverage — made with vodka, peppermint schnapps, and white chocolate liqueur, with a candy cane rim and garnish — is yours for the sipping at Morimoto Asia in Disney Springs.