How Many Kids Does Ike Barinholtz Have?
Ike Barinholtz Is a Dad to 3 Girls — His Youngest Is Even BFFs With Mindy Kaling's Daughter!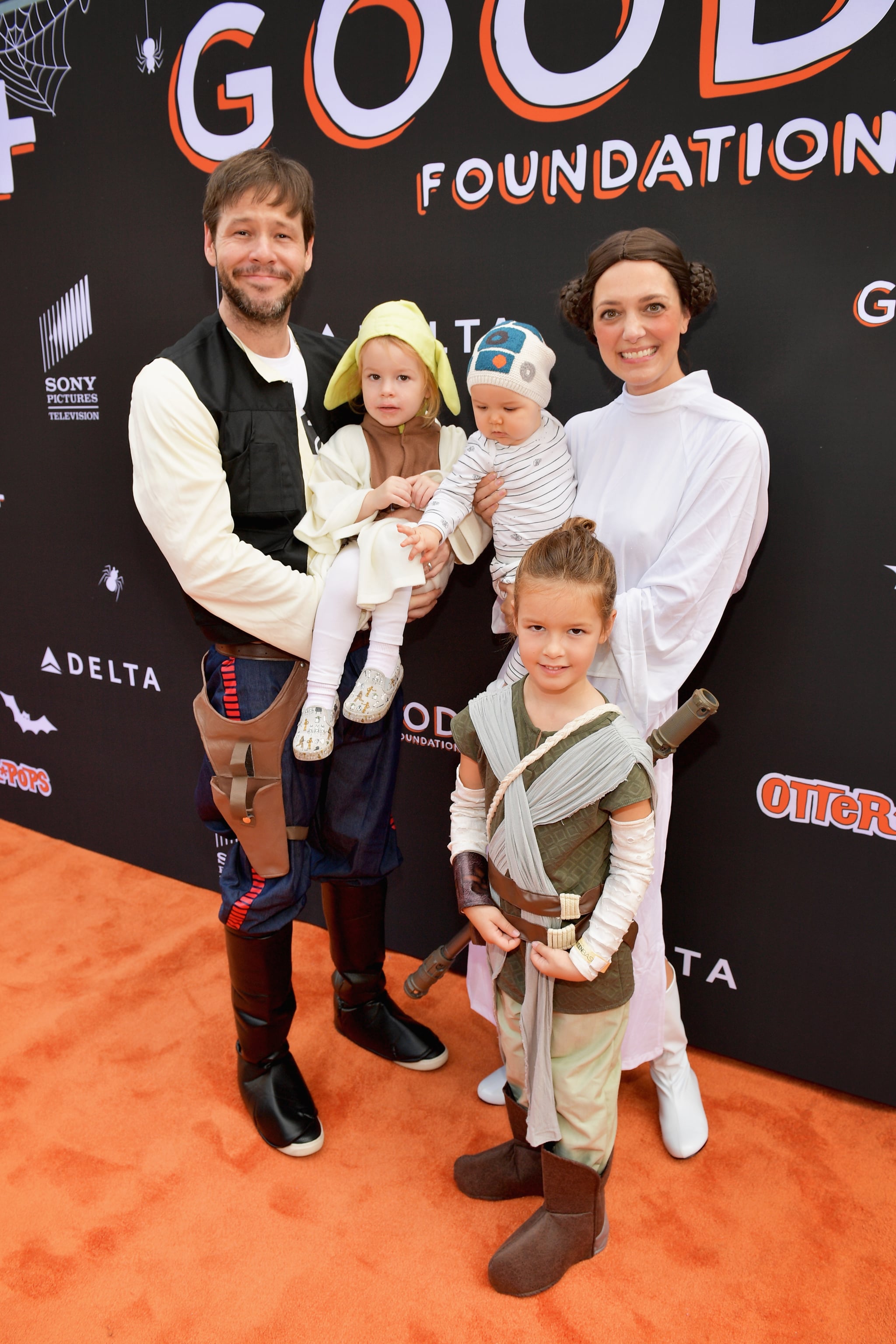 When he's not busy making people laugh out loud, funny man Ike Barinholtz is home tending to the four most important women in his life. The Mindy Project actor and his wife, Erica Hanson, are the parents to three girls: Foster, age 7, Payton, age 4, and their youngest, age 2, whose name has yet to be released to the public. Although the couple keep much of their family life private, Barinholtz did (accidentally?) reveal the birth of their third daughter in the coolest way. "I just had a baby," the 43-year-old actor confessed to Entertainment Tonight at the LA premiere of his 2018 film Blockers. "I wear [the hospital bracelet] until it kinda falls off. Like the umbilical cord." One thing's for sure, he never passes up an opportunity to tell a joke or talk about his family. Read more about Foster, Payton, and little Barinholtz ahead!
Foster Barinholtz
Born on June 16, 2013, Foster Barinholtz is the couple's eldest child and a big sister times two! According to her dad, her favorite pastimes include watching Paw Patrol, dressing up for Halloween, and much to his dismay, she loves loud toys, particularly ones that talk or sing. In a candid interview with late-night talk-show host Conan O'Brien, The Oath star got very honest about Foster's favorite toy, a singing monkey. "My mom who I love dearly . . . she got this for my oldest for Valentine's Day," he explained, adding, "It's a demon from hell, sent here to destroy my life." Proving his point, he pressed down on the monkey's belly for O'Brien. After hearing the chorus of a children's remake Valentine version of "U Can't Touch This," the duo took a pair of scissors to the stuffed animal. Let's just say, Foster has one less toy to play with now.
Payton June Barinholtz
Born on March 10, 2016, Payton June Barinholtz may be the middle child, but she has the best of both worlds being both a big and little sister. Glamour had a chance to sit down with Barinholtz to ask him what he thinks about his daughters dating, which he summed up in one word: "Don't!" The Sisters actor joked that even though he's Jewish, he hopes his daughters feel a pull to join a convent. "I'm Jewish, but with any luck she'll be a nun and take her vows early and never have to worry about it," he joked.
Baby Barinholtz
If you've ever wondered what the coolest perk is of having a famous dad, just ask the youngest Barinholtz. Born in the spring of 2018, she is the youngest sister of the family; but more importantly, her best friend is Katherine Kaling, the daughter of Mindy Kaling, a former costar of Barinholtz's. We know — we're jealous too. The girls, who seem to be joined at the hip, are already falling into the footsteps of their comic parents. "They write a comedy show together," the Neighbors actor told Us Weekly in 2019. "They're 1-year-olds, so the material sucks. They can't even talk. The show's bad. We are doing eight episodes of Netflix, we're just going to see what happens," he joked.