13 Times Jennifer Garner Proved She's the Most Relatable Mom in Hollywood This Year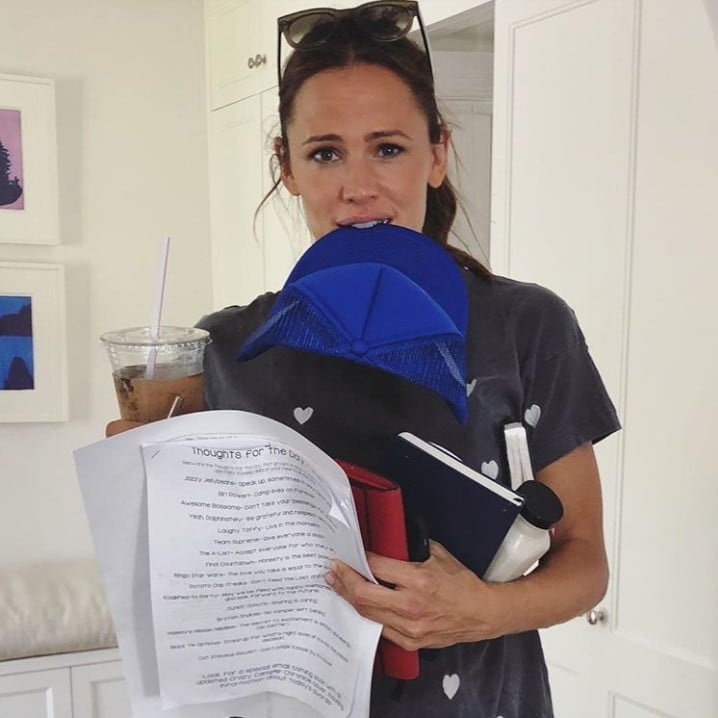 Easily one of the most likable celebrities, Jennifer Garner manages to be relatable and inspiring at the same time. As the mother of three children — Violet, Seraphina, and Samuel — whom she shares with ex Ben Affleck, she knows the amount of work it takes to raise children to be healthy, confident, and kind. Her Instagram posts often show what being a mom is really like, from a constantly messy car to battling back-to-school jitters, proving that just because she's a famous Hollywood actress doesn't mean she gets to avoid the ups and downs of being a parent. Known to keep it real (which we love her for), keep reading for Jennifer's best mom moments of the year so far.
01
When She Did Anything to Make Her Kids Happy
Jennifer is a big fan of "Yes Day," which consists of saying "yes" to everything your kids ask for for one day a year. She's clearly willing to do anything to make her kids smile, and we love her for it.
02
When She Wrapped Christmas Presents Months in Advance
Moms can never be too prepared, right?
03
When She Proved That She, Too, Has Serious Trouble Staying Awake Most Days
Moms are always tired: Jen gets it.
04
When She Planned a Special End-of-Summer Trip With Her Oldest, but It Didn't Go According to Plan
Every parent can relate to a vacation going downhill. But we love that she had a sense of humor about it all!
05
When Her Son Got Into Her Planner
Jennifer's son, Samuel, had a little fun when he doodled in her planner. Hopefully she didn't have something important to pencil in?
06
And She Revealed She Actually Loves It
Her son is clearly a fan of fart jokes, but Jen loves it. It's pretty funny, right?
07
When She Made Them Their Favorite Homemade Treat
Having a little something sweet is one of the best parts of being a kid. Here, Jennifer walks her followers through a pudding recipe that her kids love. And, let's be honest: Who hasn't pretended they're on a cooking show at least once?
08
When She Was Committed to Helping Children
Being a mom is about more than caring for your own kids. Through her work with Save the Children, Penguin donated Llama Llama books to children in need.
09
When She Did Whatever It Took to Help Her Kids' Cookie Sales
Every Girl Scout knows that the best way to sell cookies is to have some impressive advertising, and Jen definitely took things up a notch with her sign.
10
When She Found Creative Ways For Her Kids to Eat Their Greens
While some parents struggle to get their kids to eat their greens, Jennifer is a pro at making kale chips.
11
When She Comforted Her Kids Before Their First Day of School
Going back to school can be hard. This sweet post hopefully proved to be motivating for her kids as they started another school year.
12
When Her Son Left Her Little Love Notes
A little love goes a long way, and when she found this sweet note from Samuel tucked into her suitcase, she shared it with the world.
13
When She Proved She Knows How to Juggle
With three kids, it's easy to see why Jennifer always has her hands full.