Jennifer Lopez, Marc Anthony, and Alex Rodriguez Have Mastered the Art of Coparenting — Here's the Proof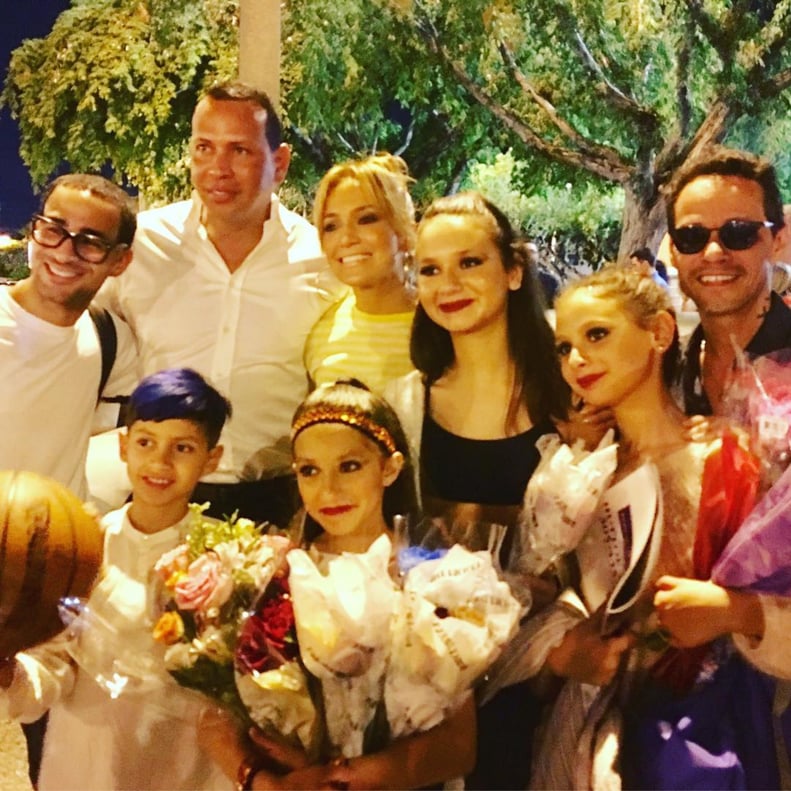 Jennifer wished Marc a happy Father's Day in the sweetest way by posting a heartfelt video to social media. She captioned the photos: "Happy Father's Day to you Flaco!!! Emme and Max love you soooo much!! Thank you for these two beautiful coconuts!!! Feliz Día Del Padre!!!" Alex also commented on the post wishing the dad of two the best, "Happy Father's Day Marc!!" How sweet is that?!
Jennifer shared a sweet snap of four out of the six members of her blended family just before bedtime. Nothing like getting those snuggles in!
The actress and singer captioned this candid pic "Morning school run..." and nope, it doesn't get any cuter.
There's nothing like snagging a selfie with Alex's oldest daughter Natasha in the middle of an event!
This soon-to-be family of six sat courtside at a Lakers game and capitalized on this adorable photo opp.
Alex, Jennifer, Cynthia, and her fiancé Angel Oscar all celebrated Natasha's eighth grade graduation with Jennifer's kids in tow.
In 2018, Jennifer shared an adorable photo of her blended family at Emme's dance recital. Gotta love those smiles!
Apparently, Alex has no problem carting all four kids around. He recently shared a photo to Instagram with the caption "Daddy carpool duties."
Jennifer and Emme showed support for Ella during a dance recital, because families should always be there for each other.
There's nothing like attending a Yankee game when your family member's a former player, right?
Now this seems like a pretty sweet beach day to us!