Julia Fox Shows Her Apartment With Her 2-Year-Old Son
Julia Fox Is a Mom of a 2-Year-Old, and Her Apartment Proves It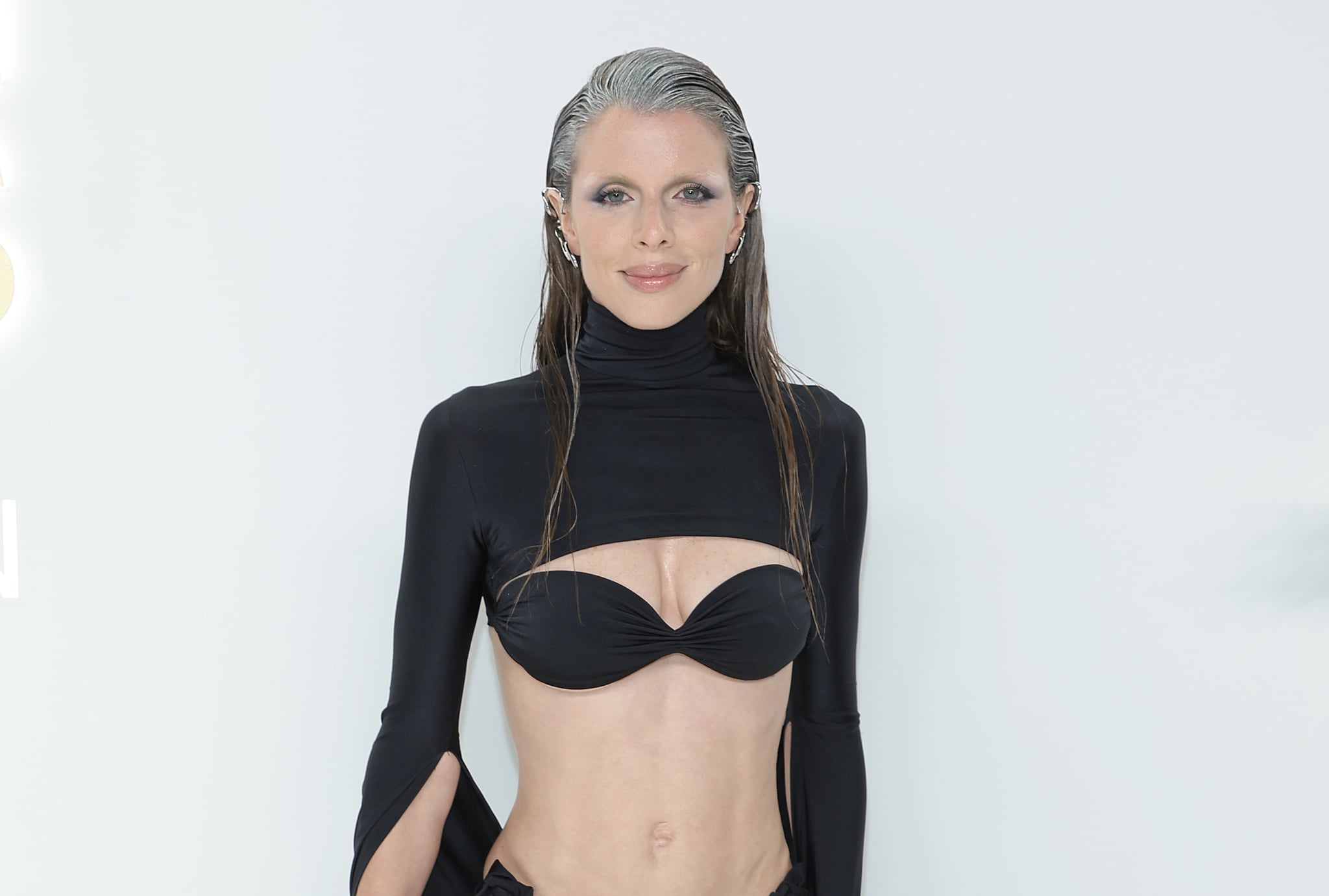 Julia Fox believes in "maximum transparency." So despite her fear of being roasted in the comments, she decided to do a tour of her messy, kid-centric apartment on her TikTok. As a mom to 2-year-old Valentino, Fox wanted to normalize her space in all its chaotic glory — something she hopes most parents can relate to. "Maybe someone can watch this and think, 'OK, so maybe I'm not doing so bad,'" she says in the video.
Fox starts the tour in her "bedroom," which is actually the apartment's living room. "I put my bed in the living room so I could turn my bedroom into a little playroom for Valentino," she says while sweeping the camera over the toys on the floor and a random clothing rack she says she "really [needs] to get rid of." (#Relatable.)
She then shows off her "nostalgia mirror" that's decorated with photos of Valentino as a newborn next to mementos of loved ones who have passed. The mirror hangs over her "grow station" (two small pots filled with soil). Despite being labeled with small signs for "mint" and "basil," she confirms that "nothing is growing because we don't know what we're doing."
From there, Fox takes us down a long hallway, passing a variety of items needed to transport her toddler around NYC, including a tricycle, strollers, and an array of little shoes. She makes sure to point out Valentino's daycare schedule, written in marker on a whiteboard near the front door.
Then there's a quick stop to peek at her "little" bathroom with leftover toys in the tub. "It's very tiny, but it does what it's supposed to do," she says.
Entering the kitchen, we see Valentino's adorable mini kitchen facing the real deal. The countertops are covered with gadgets like a brand-new cotton-candy maker and various shoe boxes. She adds a disclaimer for viewers, "Don't judge me! I know it's really messy," though all we can think about is the luxury of access to fresh cotton candy.
But the crown jewel of the 31-year-old's apartment is her son's bedroom. "I put the most effort into this room," she says, showing off the lofted bed and built-in bookshelves. "I really wanted him to have a cute room." However, Fox admits he doesn't spend any of his time there. "He only wants to be in Mama's room," she says. "He sleeps in bed with me. Yeah, we're cosleepers, sue me. I don't care."
This isn't the first time Fox has shared her honest experience of motherhood. In September 2022, she opened up about the rude awakening that came with postpartum depression. "I think it's just such a reality check when you finally have a kid and you're like, 'Holy f*ck, this has just drastically made my entire life worse," she shared on TikTok. "This is not at all the fairy tale that I was f*cking promised. But how do we say that out loud?"
While Fox clearly loves her son, she acknowledges the importance of maintaining transparency among parents.
Many TikTokers appreciated the authentic nature of the tour. "[You're] a mother that obviously prioritizes your child & it is a beautiful apartment," one user commented. "Love you are showing that success looks different for every person." Another replied, "Love how much of your space is dedicated to your son." And comedian Hannah Berner dubbed Fox "a relatable icon."
The "Uncut Gems" star admits they have a "small mouse problem" but adds, "I appreciate that they come out at night while we're sleeping to clean up the crumbs that my son drops on the floor." She has no plans to evict the mice anytime soon.
Image Sources: Rachpoot/Bauer-Griffin / Getty and Dimitrios Kambouris / Getty