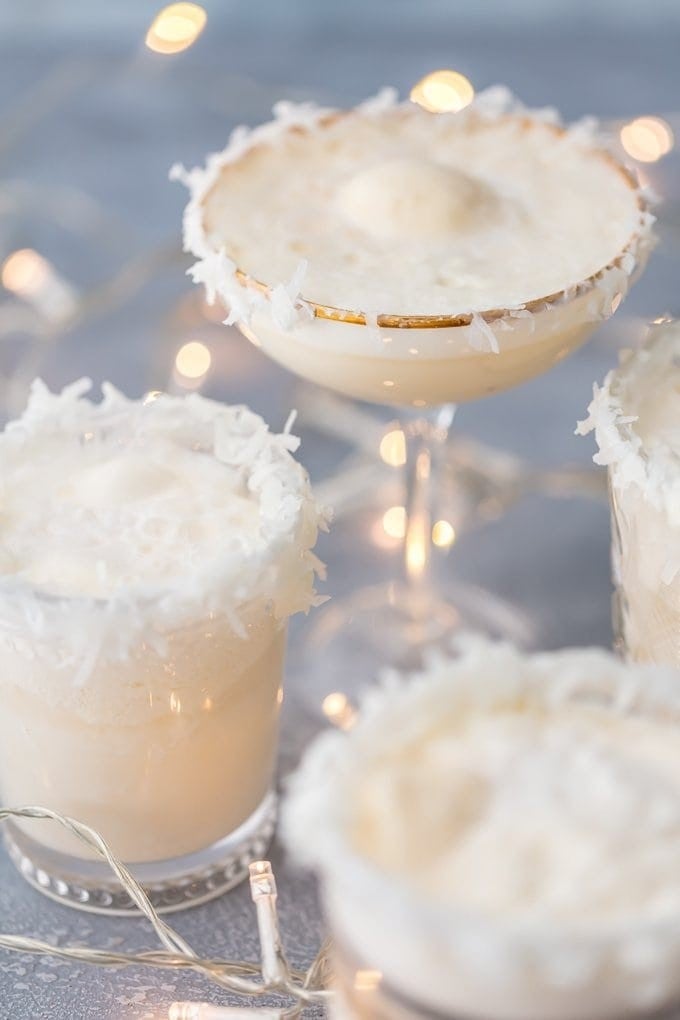 Sparkling juices are indeed a tasty way for your kids (or pregnant self) to ring in the new year, but when it comes to holiday mocktails, the sky is the limit, so we say go all out. Virgin beverages can be turned into restaurant-worthy and fun drinks with additions of fresh fruit, spices, and syrups your kids won't find too fancy but instead delicious. You'll find your go-to nonalcoholic drink among this list of festive favorites.
01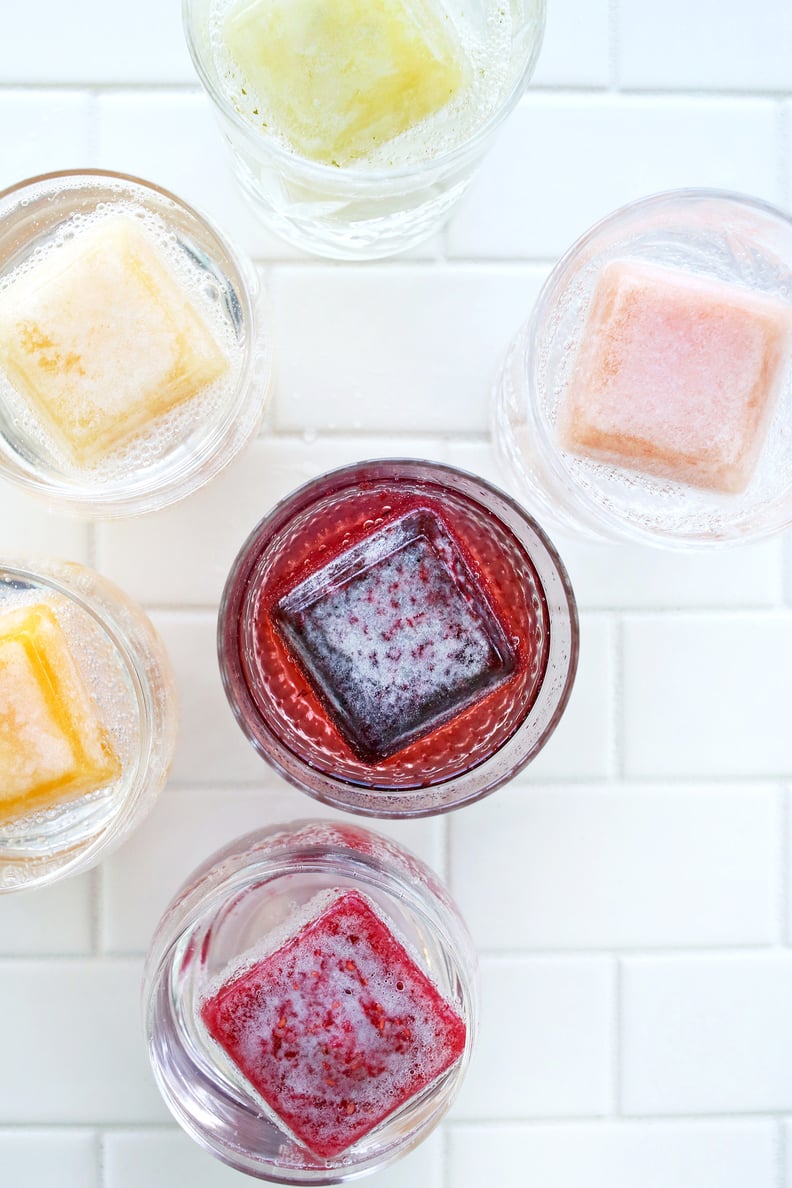 Fruit + Tonics
Who wants plain ice spheres when you can have these fruity smoothie blocks? You and your kids will love the way these naturally sweet and super-easy-to-make ice cubes turn your drinks into slushies featuring your favorite fruits.
Get the recipe: fruit + tonics
02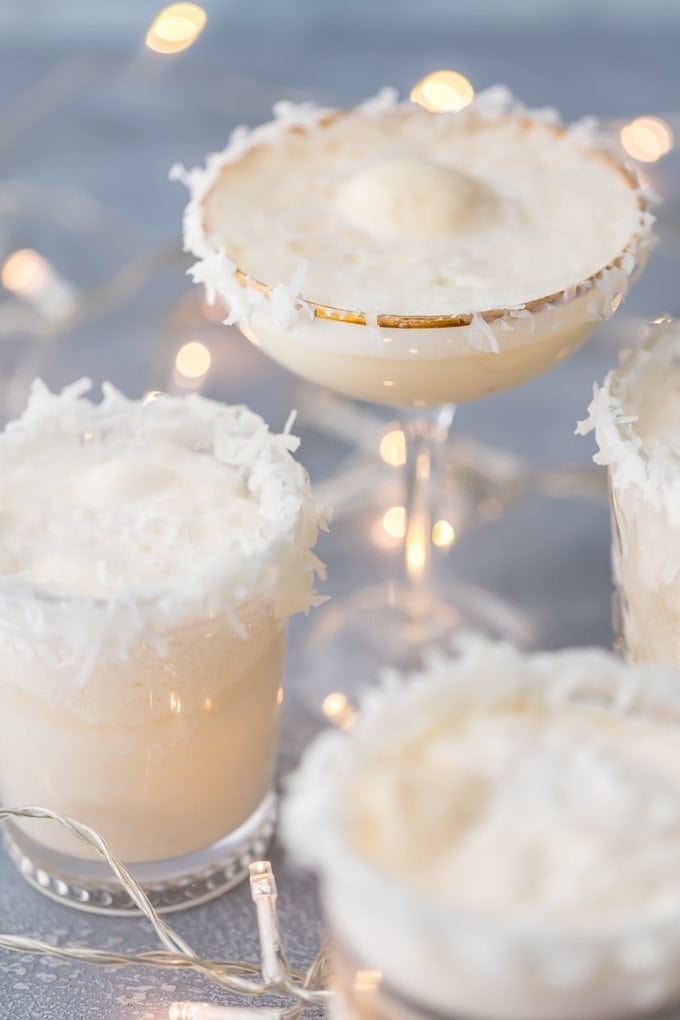 Festive Snow Punch
Vanilla ice cream blended with lemon, banana, and citrus soda makes for a creamy treat that any kid would love — but the snowy rim of vanilla icing and shredded coconut is the cherry on top of this holiday-worthy beverage.
Get the recipe: festive snow punch
03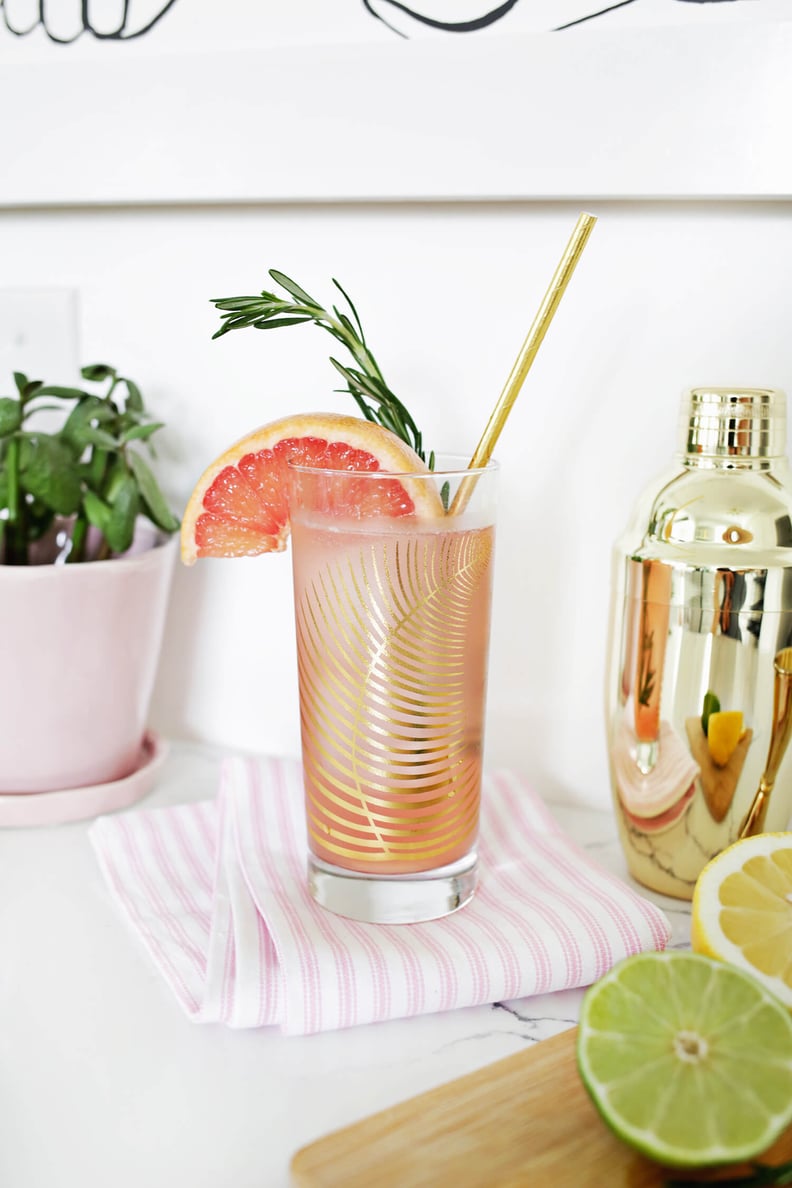 Grapefruit Citrus Sparkling Mocktail
If you have a sophisticated child craving the glamour of Prosecco, hand them this instead: a fancy concoction of grapefruit juice, soda, lime and lemon, simple syrup, and a grapefruit-rosemary garnish, preferably served in a shiny glass.
Get the recipe: grapefruit citrus sparkling mocktail
04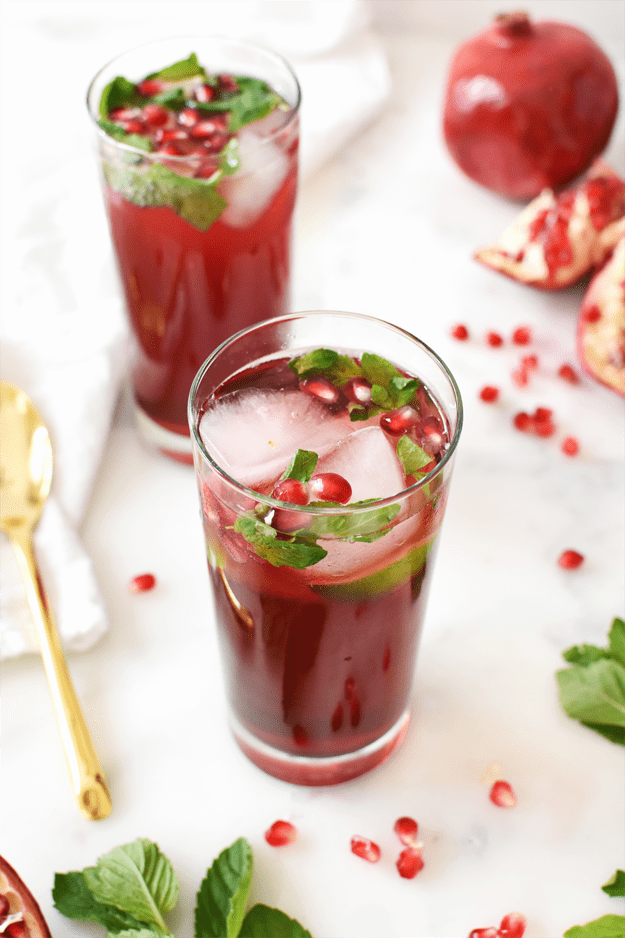 Pomegranate Mojito Mocktail
Pomegranate-lovers will rejoice over this antioxidant-rich mocktail. The festive beverage is made with pomegranate juice, club soda, and sugar, and it gets party-ready touches with fresh mint and pomegranate seeds.
Get the recipe: pomegranate mojito mocktail
05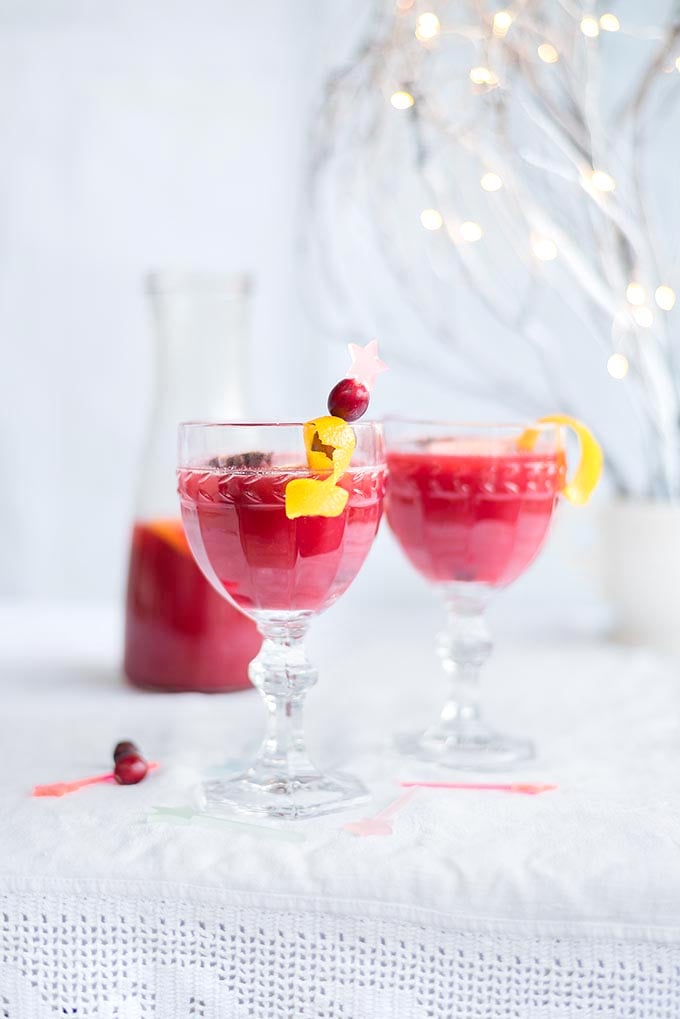 Virgin Mulled Cranberry Punch
If you're celebrating New Year's Eve somewhere chilly, warm up the kids with this virgin mulled punch, made tangy with orange and cranberry, then sweetened with agave and comforting spices.
Get the recipe: virgin mulled cranberry punch
06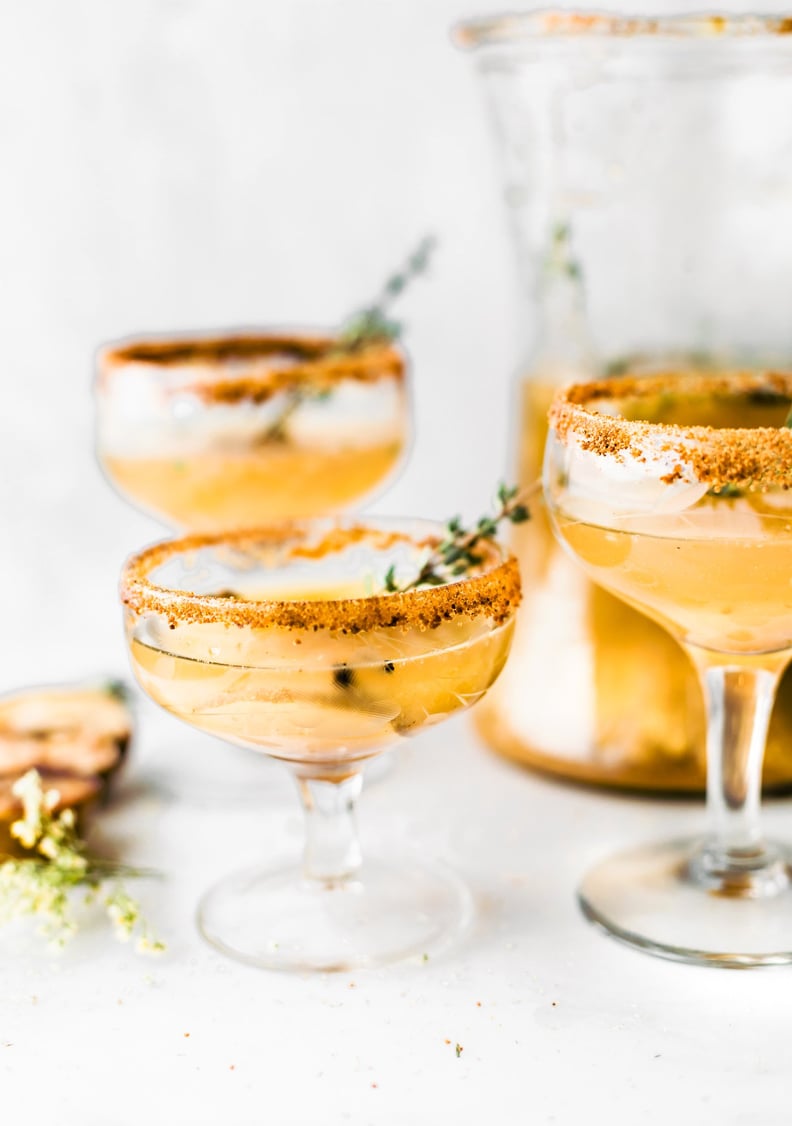 Honey Roasted Pear Sparkling Mocktail
Nothing excites kids more than bubbly drinks. Since it's a once-a-year occasion, level up their standard sparkling juice with honey-roasted, spiced, and pureed pears.
Get the recipe: honey roasted pear sparkling mocktail
07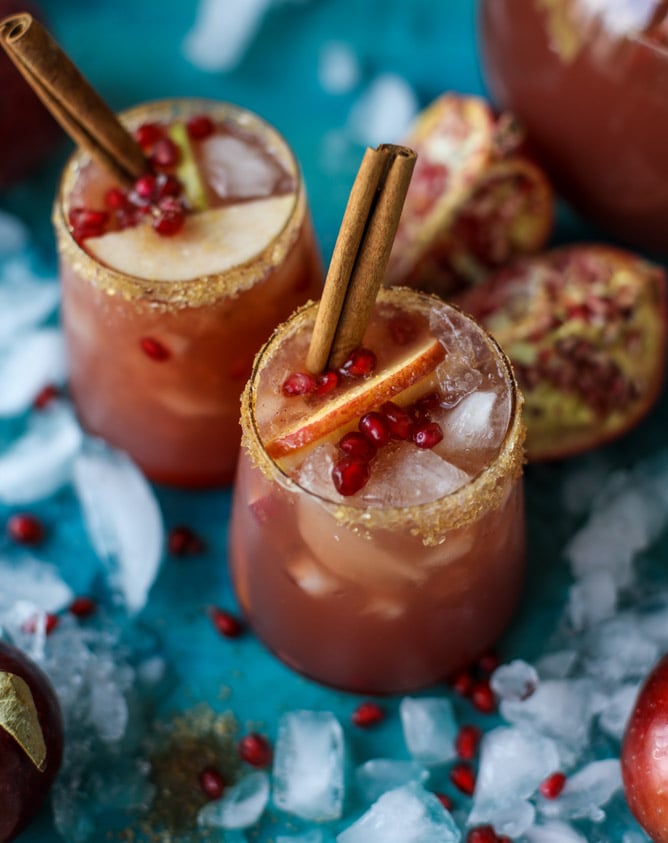 Sparkling Pomegranate Cider Punch
If your kids love apple cider, they'll adore this New Year's version, made special with sparkling soda, ginger ale, fresh fruit, and an Autumn simple syrup.
Get the recipe: sparkling pomegranate cider punch
08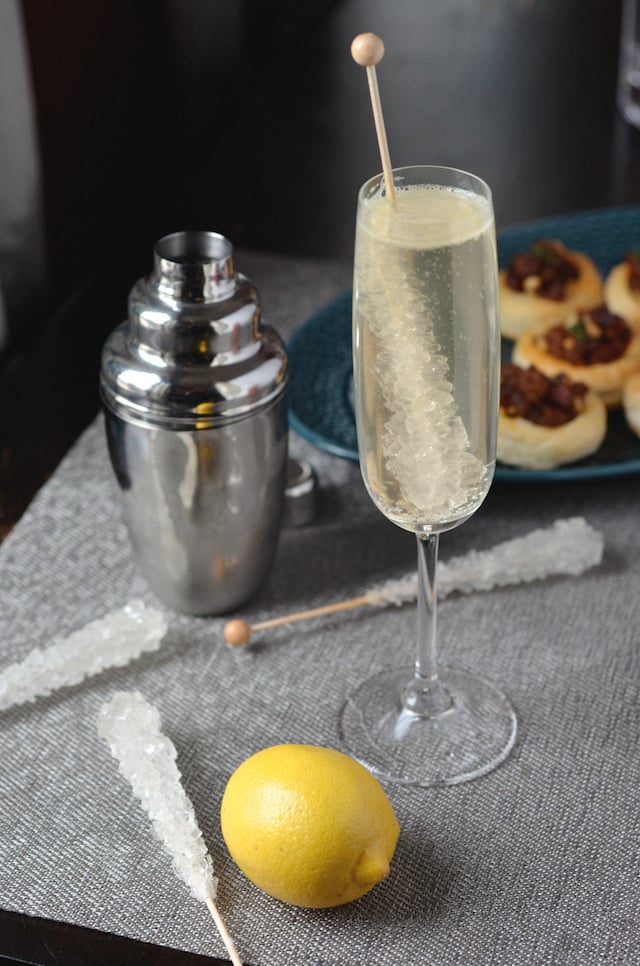 French 75 Mocktail With Rock Candy Stirrer
Turn this celebratory beverage into a full-fledged activity with rock candy stirrers. Your kids will love sweetening their own drinks with the classic crunchy candy.
Get the recipe: French 75 mocktail with rock candy stirrer