14 Simple and Creative Lunches Just in Time For Class to Start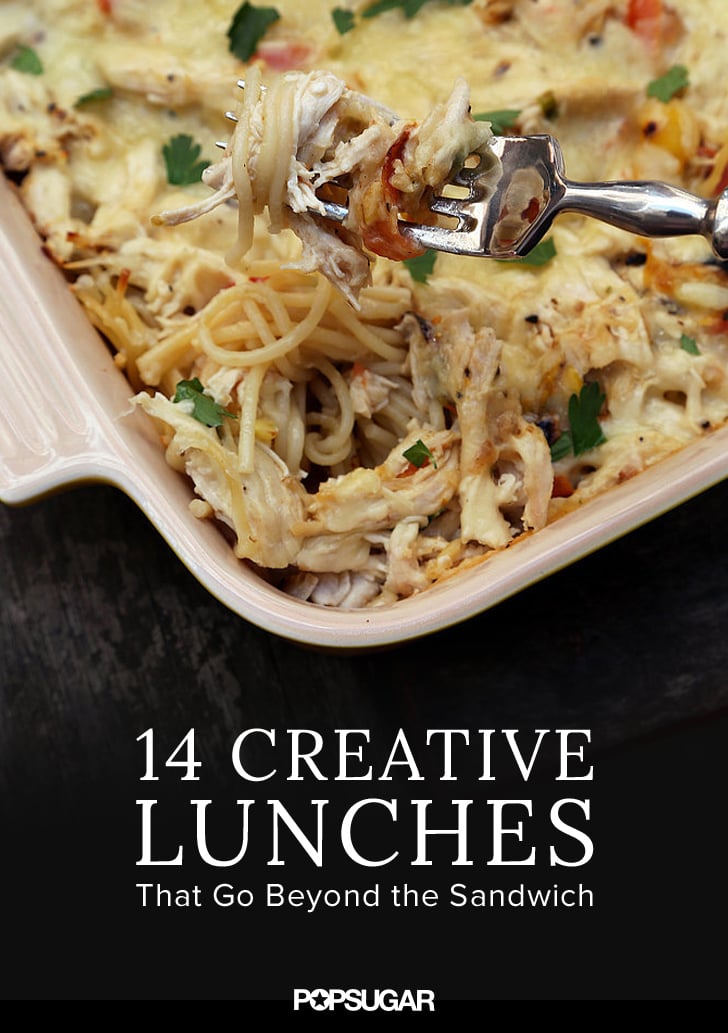 POPSUGAR Photography | Nicole Perry
POPSUGAR Photography | Nicole Perry
Now that the new school year is fast approaching, there are a million details on your mind. Your to-do list covers everything from back-to-school supply shopping to arranging this year's carpool — but now there is one chore you can check off: figuring out what's for lunch. Leave basic sandwiches behind and throw together these easy lunch ideas that are picky-eater approved. Check out these 14 back-to-school lunch ideas that are out of the box . . . er, make that brown bag.
01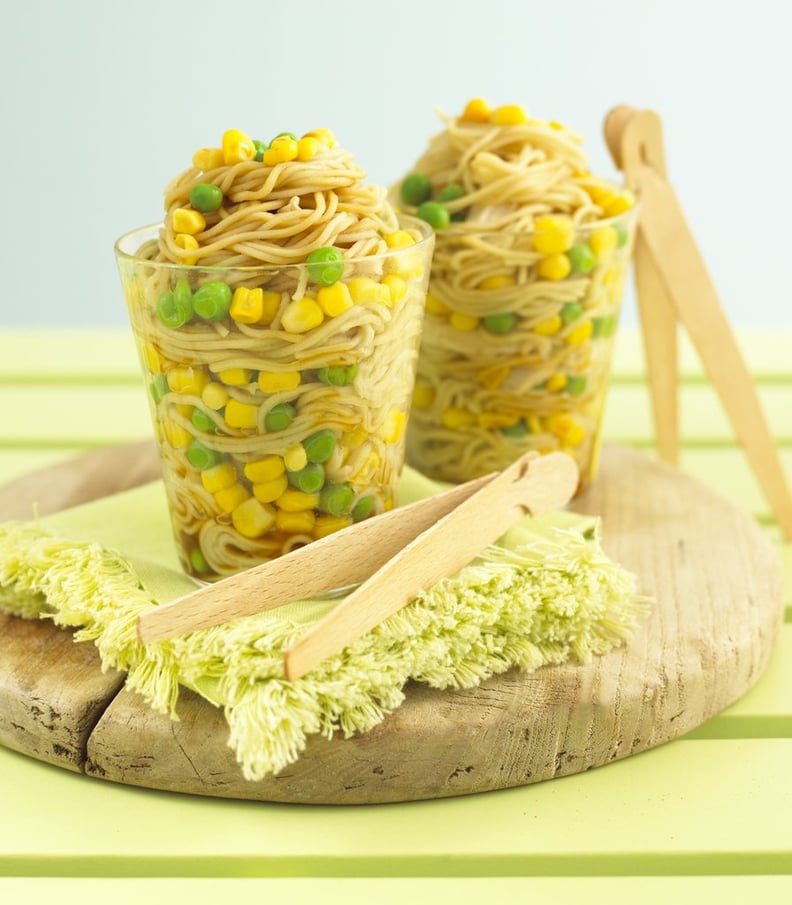 Mummy's Pot Noodles
02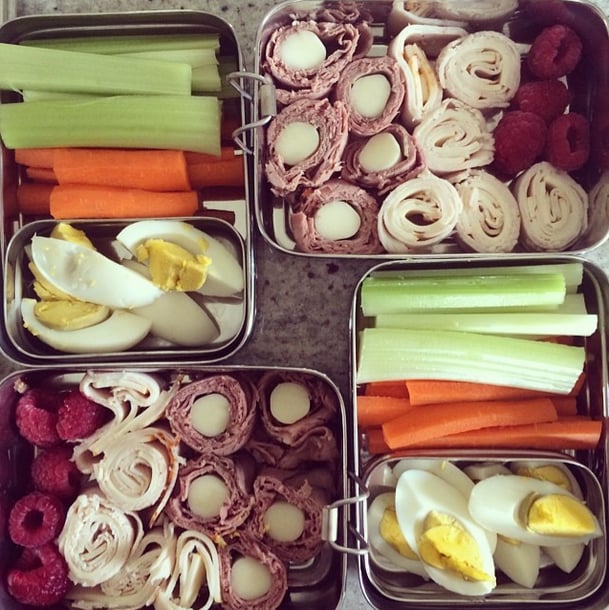 Meat and Cheese Wraps
Instead of a sandwich, wrap turkey or roast beef around pieces of string cheese. These little bites will make for fun finger food your kids will love come lunchtime. Source: Instagram user sodamndomestic
03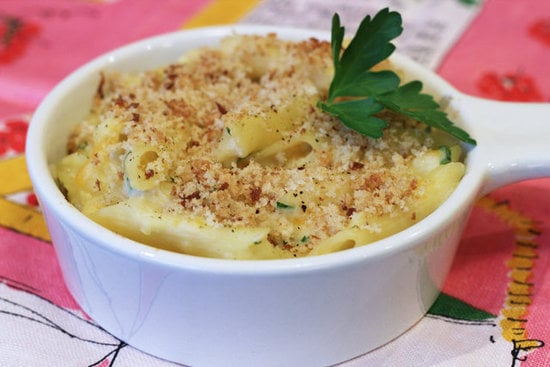 Cauliflower Mac and Cheese
Does your little one love mac and cheese? This cauliflower mac is a delicious lunch treat everyone will gobble up.
04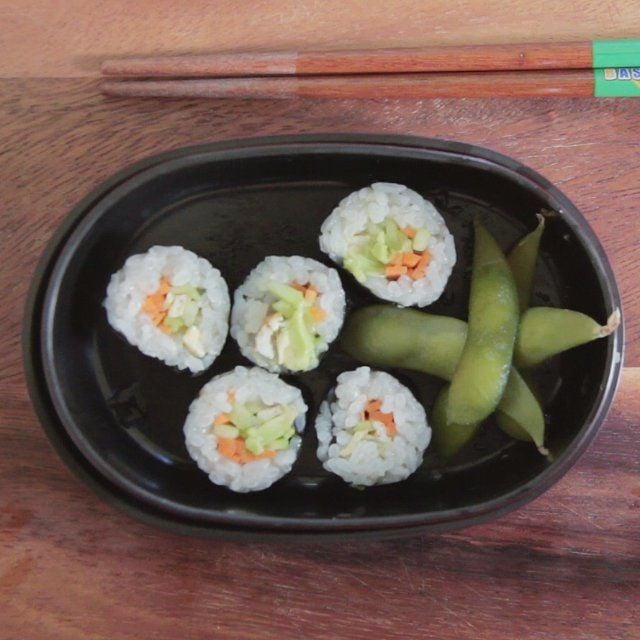 Kid-Friendly Sushi
Kid-friendly sushi is a great way to convince your kids to chow down on a mix of healthy veggies.
05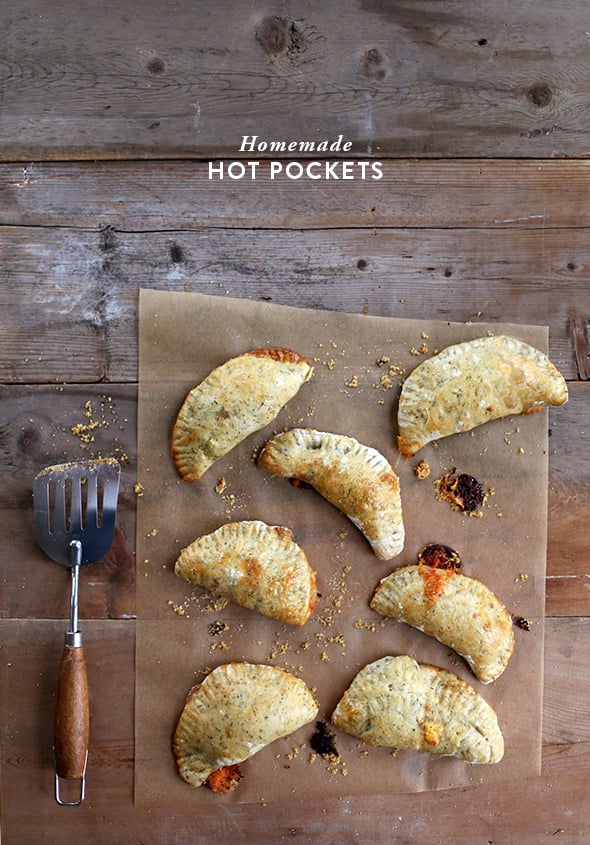 Homemade Hot Pockets
A simple batch of homemade hot pockets can fuel a number lunches. Simply make a batch, freeze 'em, and heat them individually before packing them each morning!
06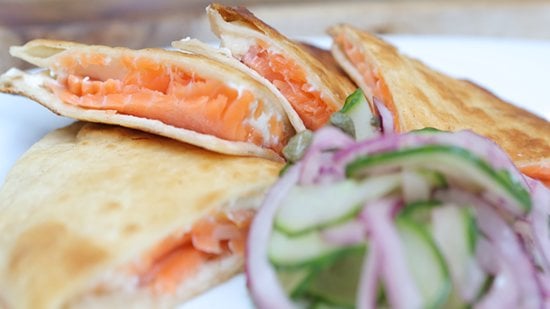 Salmon Quesadilla
07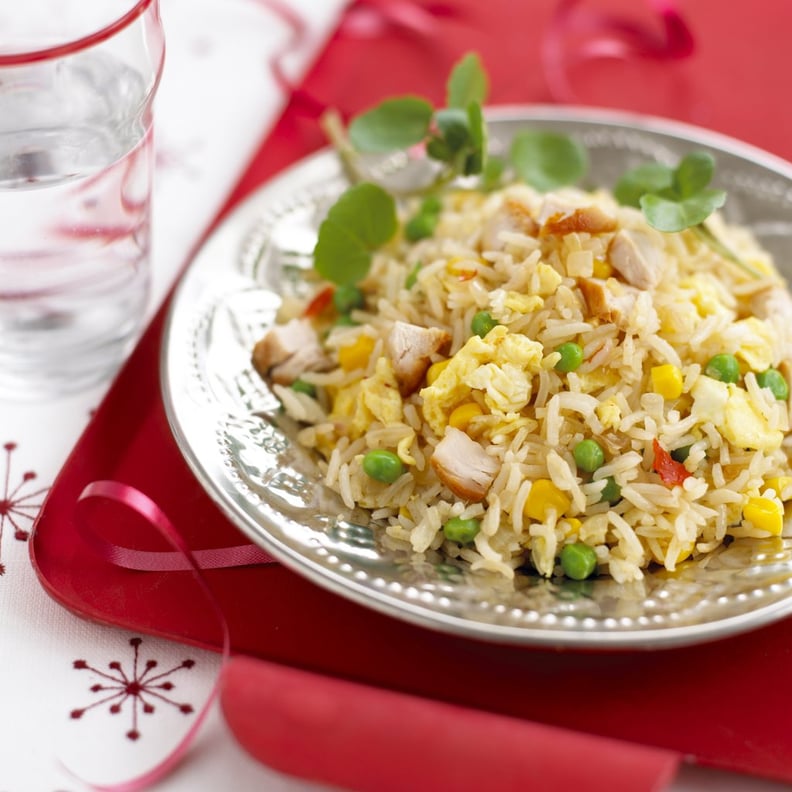 Egg Fried Rice
No kid will resist eating veggies if they are mixed into a delicious batch of egg fried rice.
08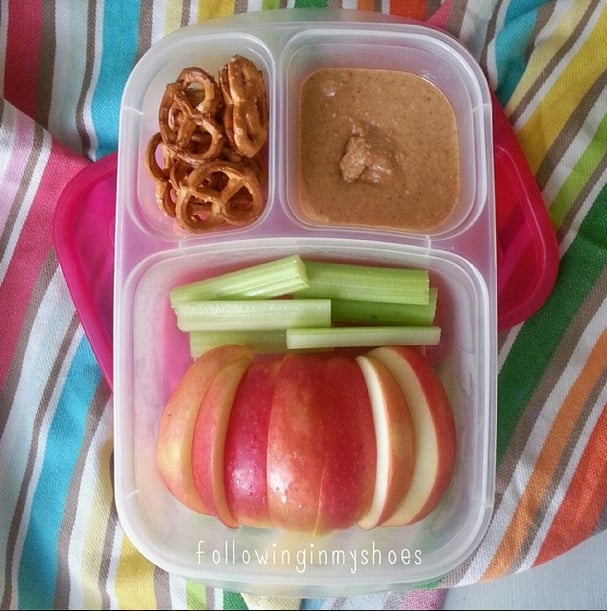 Assorted Dippers
Kids will love the chance to make lunch fun with this dipping mashup. If nut butters aren't allowed at school, swap for yogurt or hummus instead. Source: Instagram user followinginmyshoes
09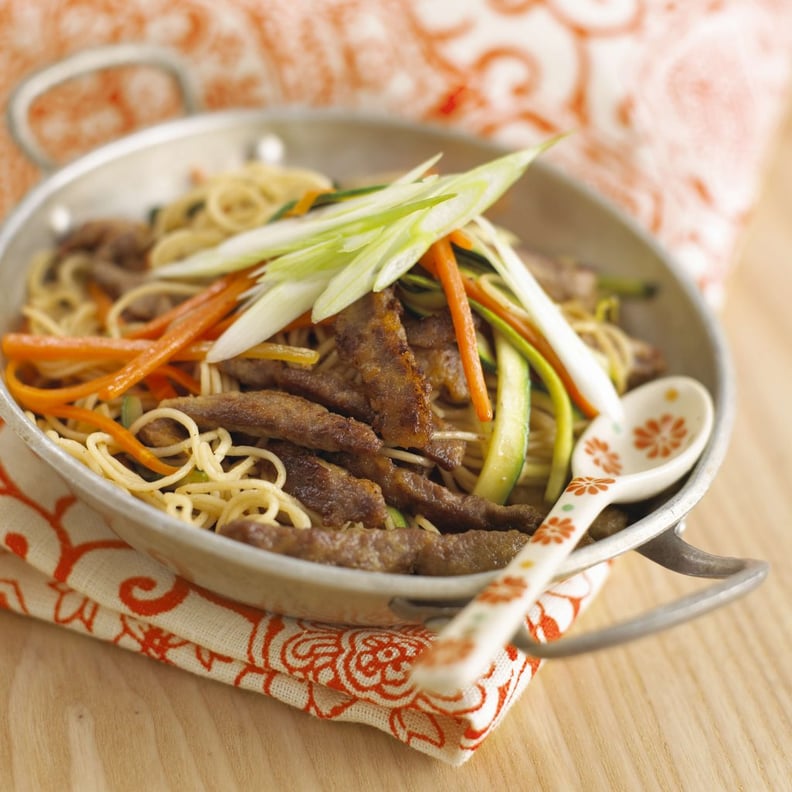 Beef and Noodle Stir-Fry
This quick and simple beef stir-fry is an all-in-one lunch that is an easy way to sneak in extra veggies for your little one.
10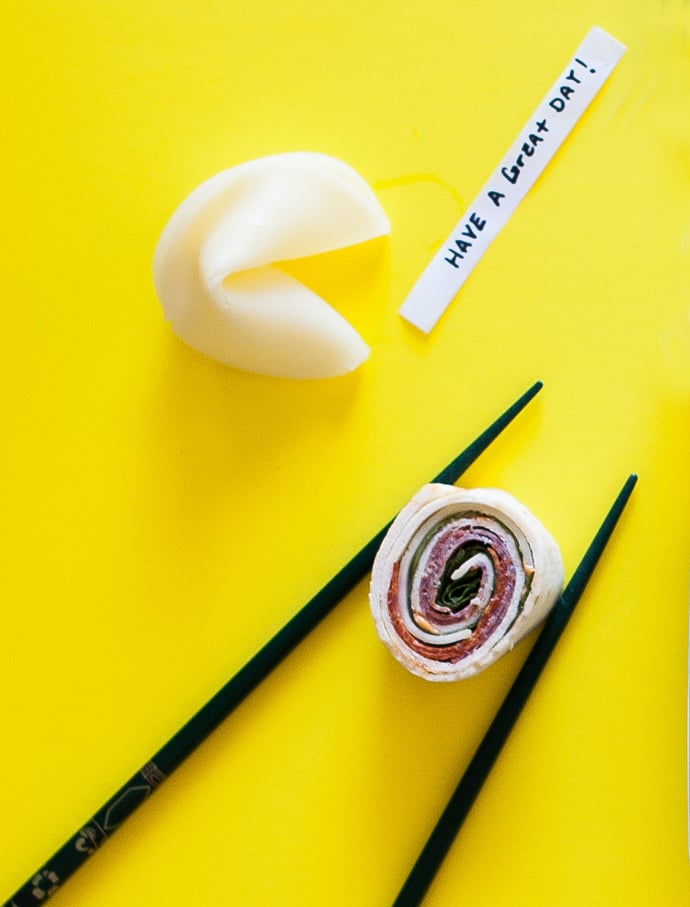 Bento Box Rolls
Your ordinary wrap can easily be transformed into a fun piece of "sushi" with a little imagination. These meat and veggie wraps are cut into small pieces and packed with chopsticks to easily transform into "sushi"!
11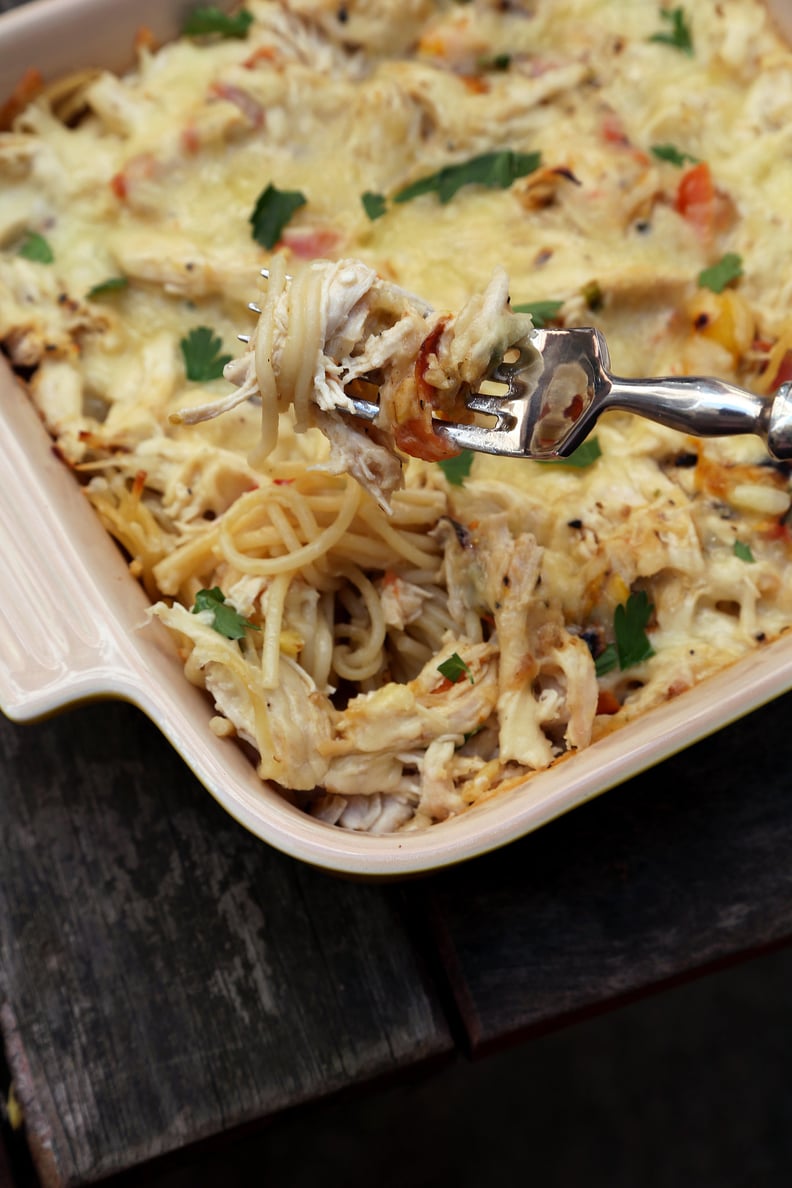 Chicken Spaghetti Casserole
12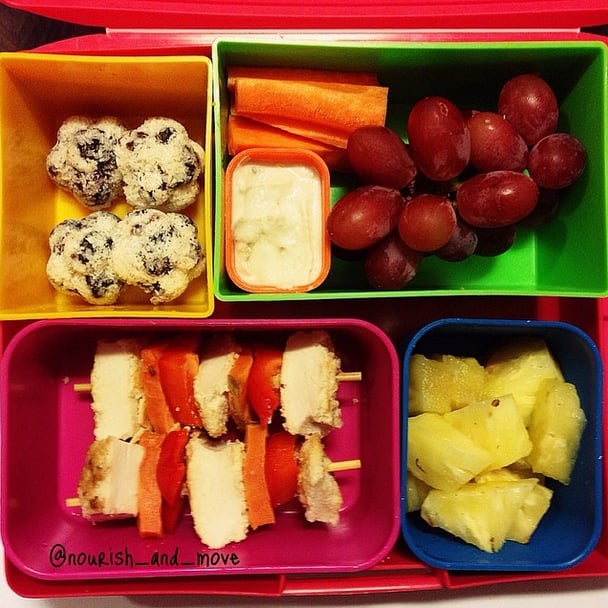 Snack Skewers
Meat and veggie skewers are a playful swap for a typical sandwich. You can also swap savory bites for sweet fruits instead; just make sure the kids are old enough to handle the small skewers. Source: Instagram user nourish_and_move
13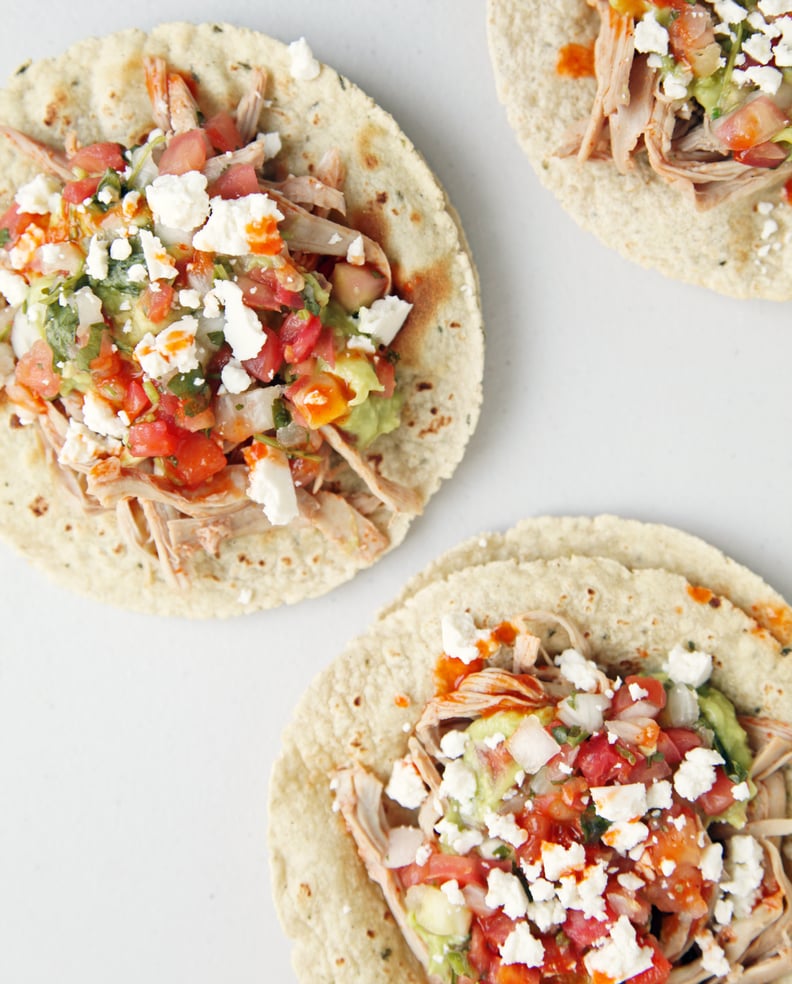 Turkey Tacos
Use leftovers to throw together these turkey and cheese tacos with a little bit of avocado or mild salsa. Or, if it isn't too messy, pack ingredients and let your chef-in-the-making assemble the tacos on their own.
14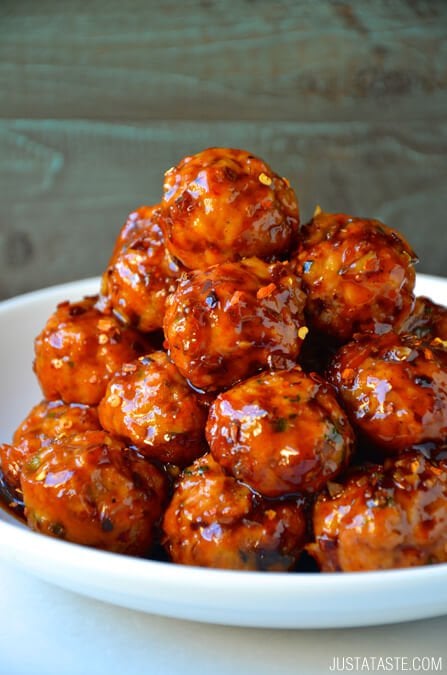 Baked Orange Chicken Meatballs
Pull out a Thermos and fill it up with these baked orange chicken meatballs. They're a fun alternative to traditional Italian meatballs, and they're guaranteed to be gobbled up!
15