Wow, This First Grader's Awesome At-Home Learning Station Is So Inspiring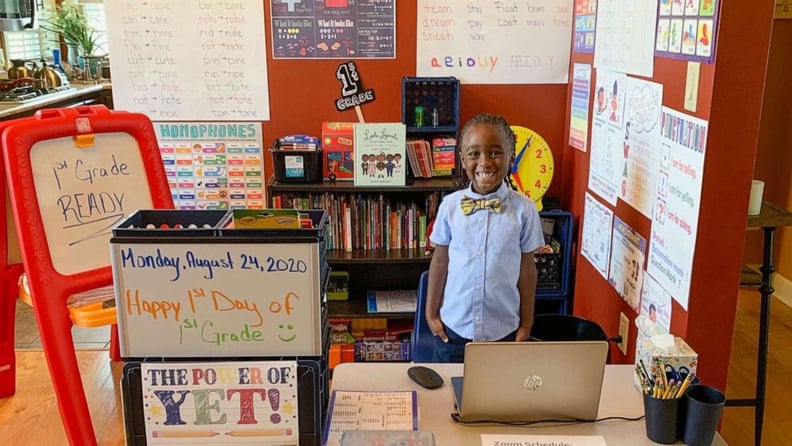 Facebook | Ashley Latimer
Bryce Latimer, a first grader from Scott, AR, is eager to hit the books this year, even if he's learning from home. Recently, his mom, Ashley, showed off photos of the affordable at-home learning station she created with Bryce, and it's safe to say we're impressed.
"He always said he didn't want to get the virus, so he understands the concept of what's actually going on," Ashley Latimer told Good Morning America. "For me, I felt that he needed to feel like he's still in the classroom."
Bryce's space includes a desk, a bookshelf, and tons of diverse motivational posters meant to inspire the 6-year-old. "My favorite thing for him are some of the motivational quotes [like], 'This doesn't make sense yet,'" explained Ashley. "Even if it's an animation, I wanted him to see children who are African American, learning in a positive light."
Ahead, get a look at Bryce's sweet at-home learning set up. We have a feeling he's going to knock the 2020 school year out of the park!