KN95 Face Masks Now Available For Kids
Cloth Masks Aren't as Effective Against Omicron; Try These KN95 Masks Made For Kids Instead
As POPSUGAR editors, we independently select and write about stuff we love and think you'll like too. If you buy a product we have recommended, we may receive affiliate commission, which in turn supports our work.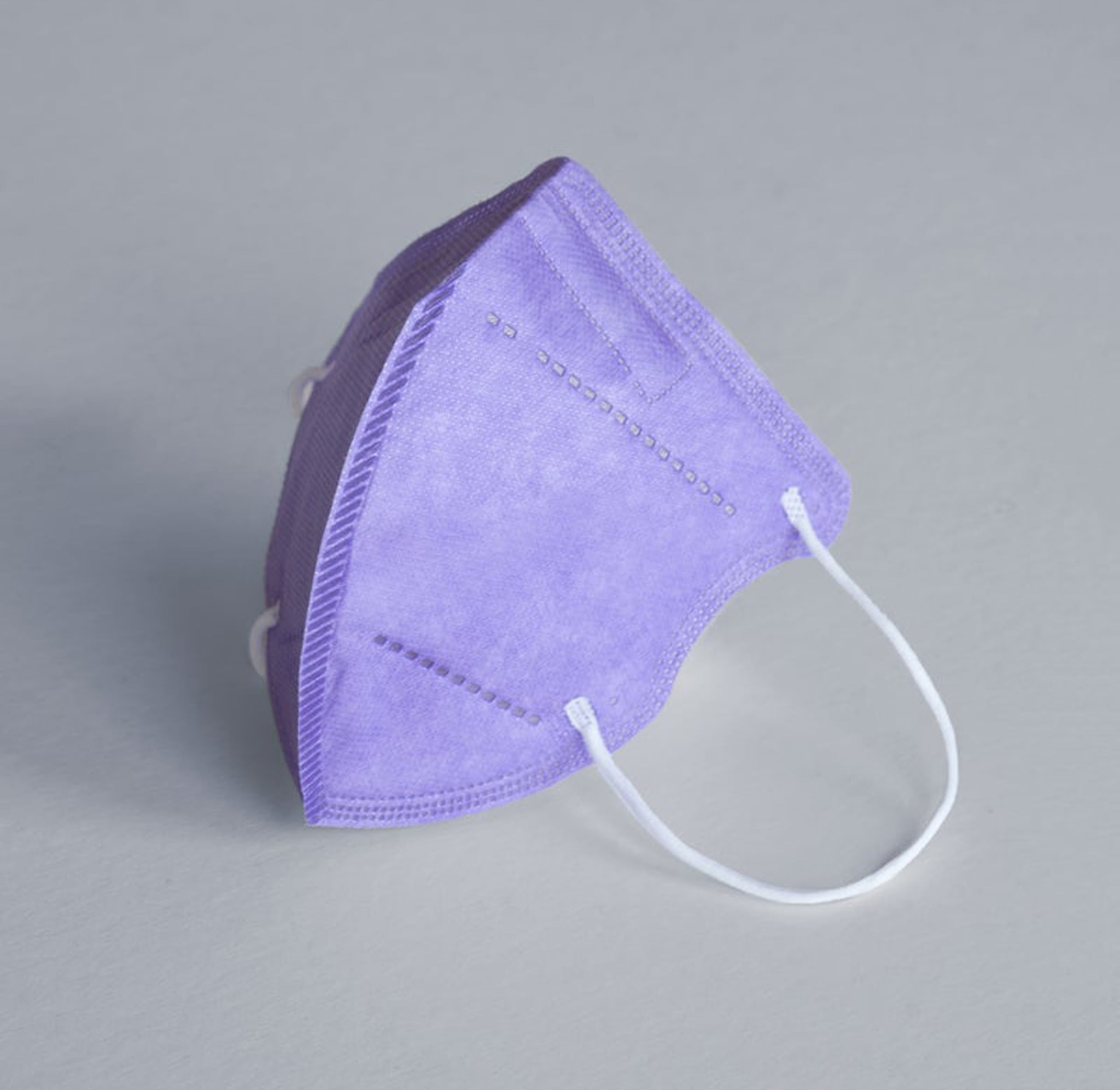 One of the most effective forms of protection against the coronavirus (aside from vaccines, of course) is the KN95 face mask. Until last April, it had only been available to adults, but a handful of manufacturers began to tailor-make them for children. With the Omicron COVID-19 variant surging just as schools nationwide were preparing to reopen after the winter break, this might be one of the most important items on a family's shopping list this year.
Vida KN95 Face Masks
The first to market was global textile company, Vida, which released the Vida Kids KN95 Mask ($35) for little ones ages 3 to 9 (kiddos 10 years or older should consider the regular size). They come in 10 different colors, and you can buy them in quantities as low as a pack of 10, which puts them at $3.50 a pop, or as many as a whopping 1,000-pack for $1,700 — a great option for schools. The more you buy, the better the deal: a 250-pack comes out to just $2 per mask.
(What's more: each order includes a prepaid return label so parents can send their children's used masks back as part of the company's sustainability program.)
Green Supply KN95 Face Masks
Green Supply also sells child-sized versions, for those five and up. The Green Supply Kids KN95 Face Mask ($18) is a more affordable option, as the pack of 10 masks means you are only spending $1.50 per mask. Users can choose to buy the traditional style or an updated shape with side cutouts made specifically for smaller facial features. The updated style comes in 25 colors and patterns (although some shades are sold out), and the traditional comes in six colors. They are individually wrapped.
These two suppliers of KN95 kid versions are still in stock and ship within a few days.
Why KN95 Masks Are More Effective Than Cloth Masks For Kids
More than two years into the COVID-19 pandemic, parents might be wondering why they should switch up their stockpile of kid-size face masks.
More than two years into the COVID-19 pandemic, parents might be wondering why they should switch up their stockpile of kid-size face masks.
Although any face covering is better than none at all, machine-washable cloth masks don't filter aerosols particularly well. Health officials have begun warning against these reusable masks to protect against the Omicron variant, as tiny droplets can still make it through large pores of fabric. However, they do recommend wearing a tight-fitting mask with efficient filtration like an N95 or KN954 mask, which can filter out at least 95 percent of airborne particles, according to the Centers for Disease Control and Prevention.
The China-certified KN95s are just as effective as the coveted N95 masks, which are the only ones approved for healthcare or surgical use in the US and thus harder to acquire for personal needs. What that means for these pint-sized FDA-registered versions is that they offer the same effectiveness – roughly 95 to 97 percent – and the same features as the standard top-tier masks. They are made with a five-layer filtration system of breathable non-woven fabric, including two premium melt-blown layers. They've got soft ear bands and a metal nose-piece to ensure a snug fit. Although they are technically single-use masks, Vida said theirs can be reused two to three times if they're worn sparingly and not damaged.
A KN95 mask is, thus, quite possibly the most effective form of COVID protection parents can provide their children aside from a vaccine – and for those under the age of 5 who are not yet eligible, it is a key line of defense in preventing the spread of the coronavirus.
Image Source: Vida