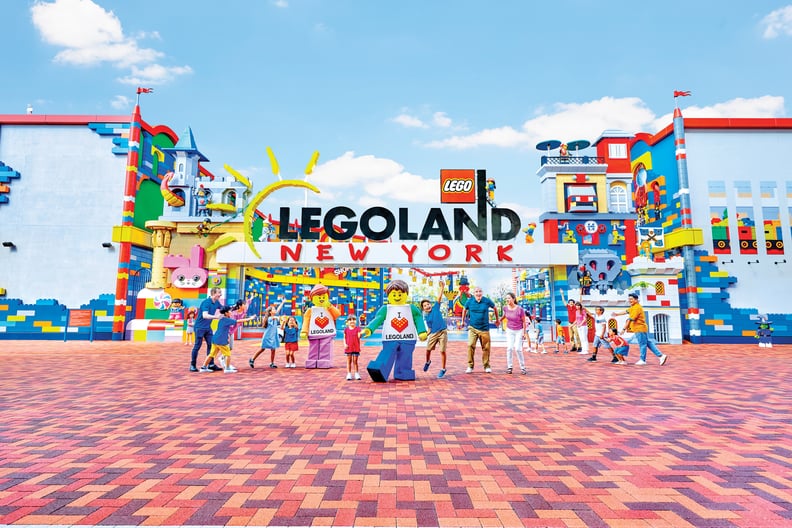 Legoland
Legoland
Back in October 2017, we got the amazing news that a Legoland park would be springing up in New York, and now we're getting first looks at the park thanks to some early photos. The epic park – which was originally slated to open on July 4, 2020, but is now planning to open in summer 2021 – will feature eight themed "lands" and will be attached to a Legoland Hotel, much like the one in Carlsbad, CA.
"Legoland New York is coming and it's time to get excited," Legoland New York's Public Relations Manager Matt Besterman said in a press release. "This 150-acre theme park is a multi-day experience with more than 50 rides, shows, and attractions . . . just 60 miles northwest of New York City, Legoland New York Resort is the first major theme park in decades to be built in the northeast — aiming to be the ultimate family destination for visitors from New York, New Jersey, Connecticut, Pennsylvania, Massachusetts, and beyond."
So if you're on the East Coast, get excited. While we all patiently wait for summer to arrive, check out everything we know about the park so far below, and grab your tickets and annual passes early.
01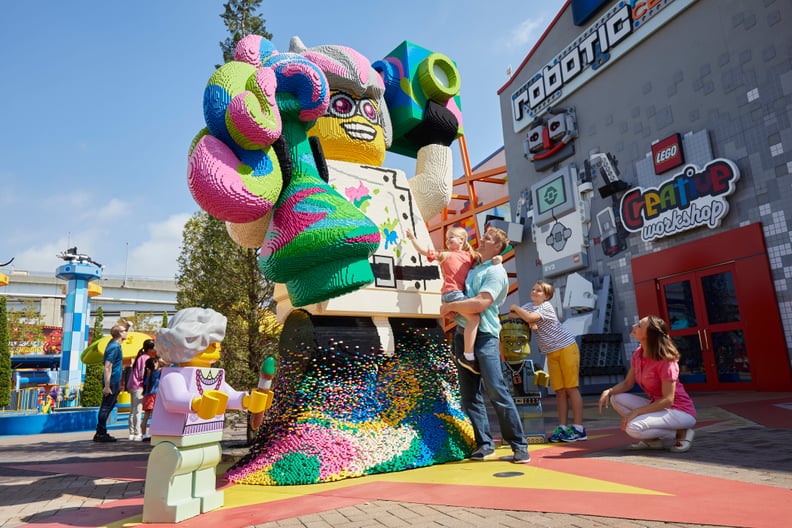 The park will open on this summer.
Update your summer 2021 plans to include Legoland once it opens.
02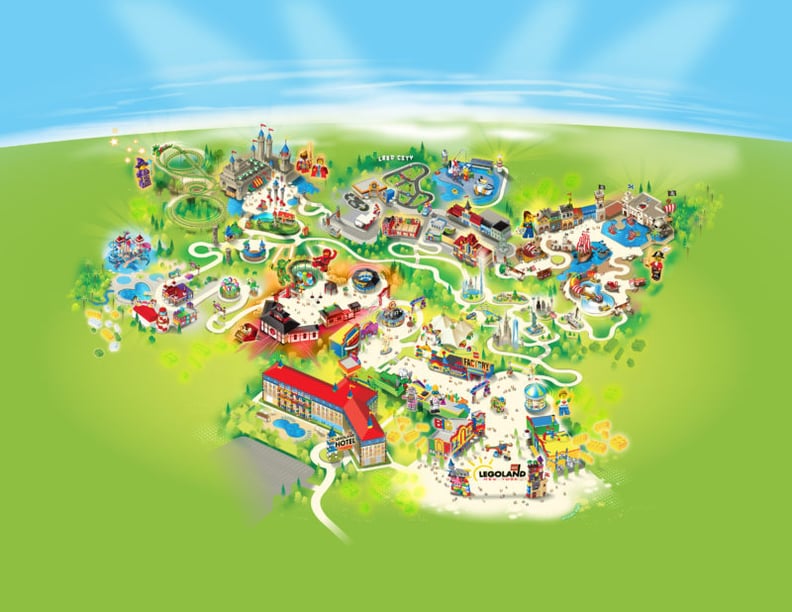 It will have eight themed "lands" to explore.
As this mockup of the park shows, there will be eight themed "lands" within the park, including: The Factory, Bricktopia, Lego Ninjago World, Heartlake City, Knights' Kingdom, Lego City, Pirate Shores, and Miniland.
03
"The Factory" will be a Legoland New York exclusive.
According to the press release: "The Factory is the beginning of the Legoland New York experience. Once you pass under the iconic arch, you're in a world that appears to be built of LEGO bricks – and your first stop is the Great Lego Adventure! This ride, which is exclusive to Legoland New York, will let you feel what it's like to be a Lego Minifigure, as you travel through the manufacturing process, into a box, and into the hands of a child just waiting to build!"
Additionally, the Lego Factory Adventure ride will turn each "rider into their very own Minifigure." According to a press release from Nov. 19, "The ride culminates with an on-screen reveal of each rider in shockingly-accurate Lego form – from glasses and hair style to shirt color and facial features."
04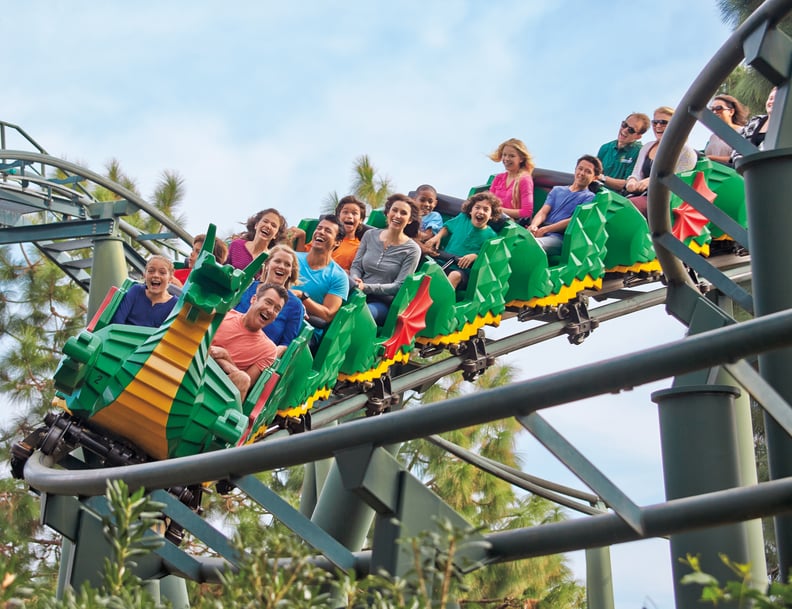 The park is designed for families with kids ages 2-12.
Although anyone who loves Lego and amusement parks will have a blast at Legoland New York, the park is especially designed for kids ages 2-12 and their families.
05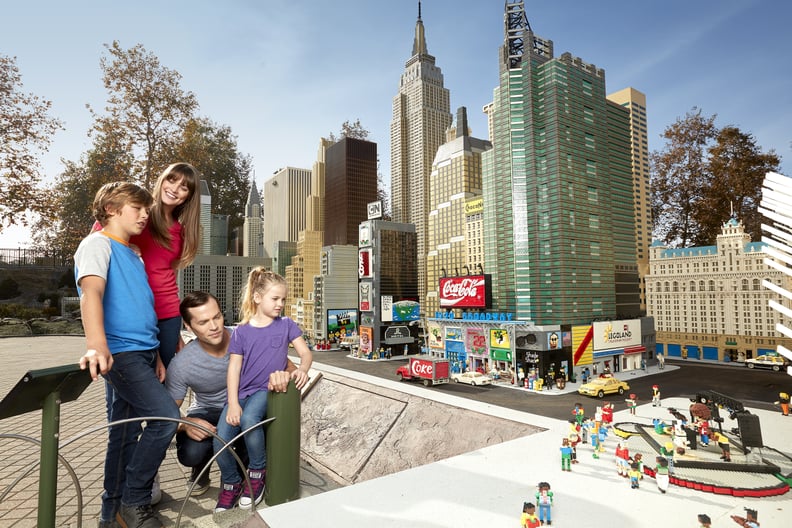 As with other Legoland parks, Miniland will be the heart of the park.
According to the press release: "Miniland is . . . a massive panorama of Lego-built cities from across the country, with interactive features around every corner. Go from the Statue of Liberty to Times Square in just a few steps, and see bustling streets full of busy, animated pedestrians – even a moving subway!"
06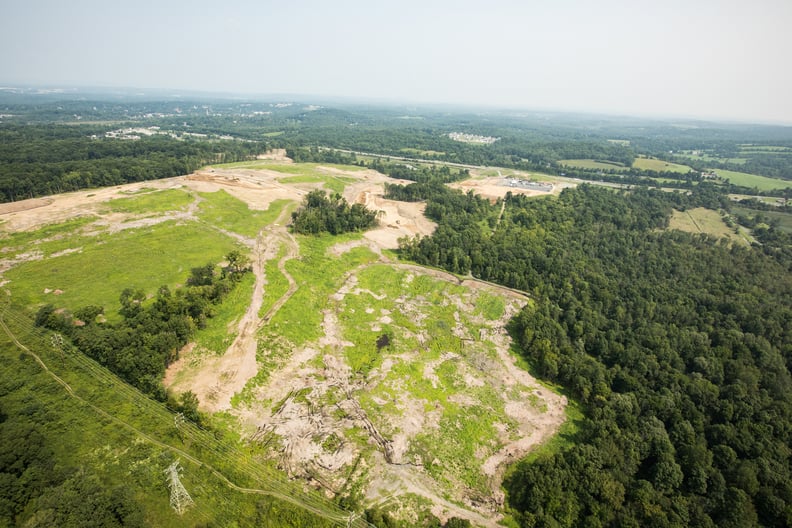 The park will be built in Goshen, NY.
Goshen, where the 500-acre site for the park (pictured above) is located, is just 60 miles north of NYC.
07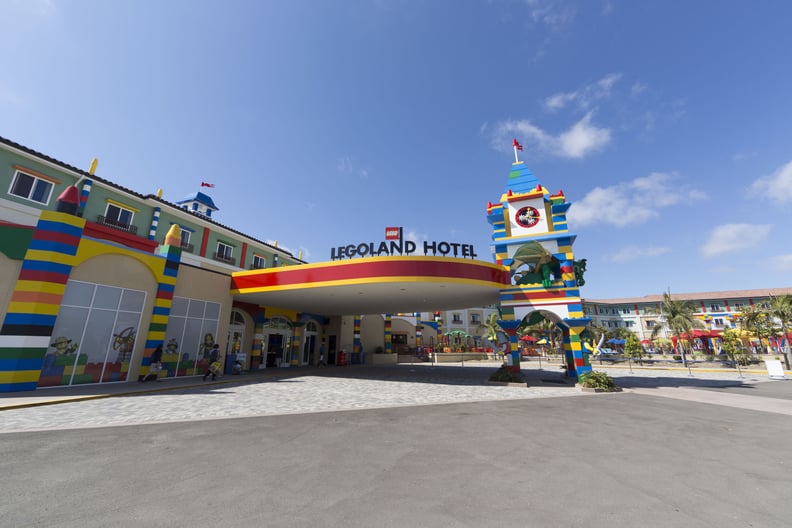 The park will be attached to a Legoland hotel.
Although the park will only be open seasonally from Spring to Fall each year, the hotel will be open year-round. "The Legoland Hotel is an experience in itself," Besterman said. "You'll find a restaurant with a kid-sized buffet table, a Castle play area, and children's entertainment every night. It's our way of extending the Legoland experience creating treasured memories for families."