Lupita Nyong'o Released a Show About a 10-Year-Old Kenyan Superhero Named Super Sema!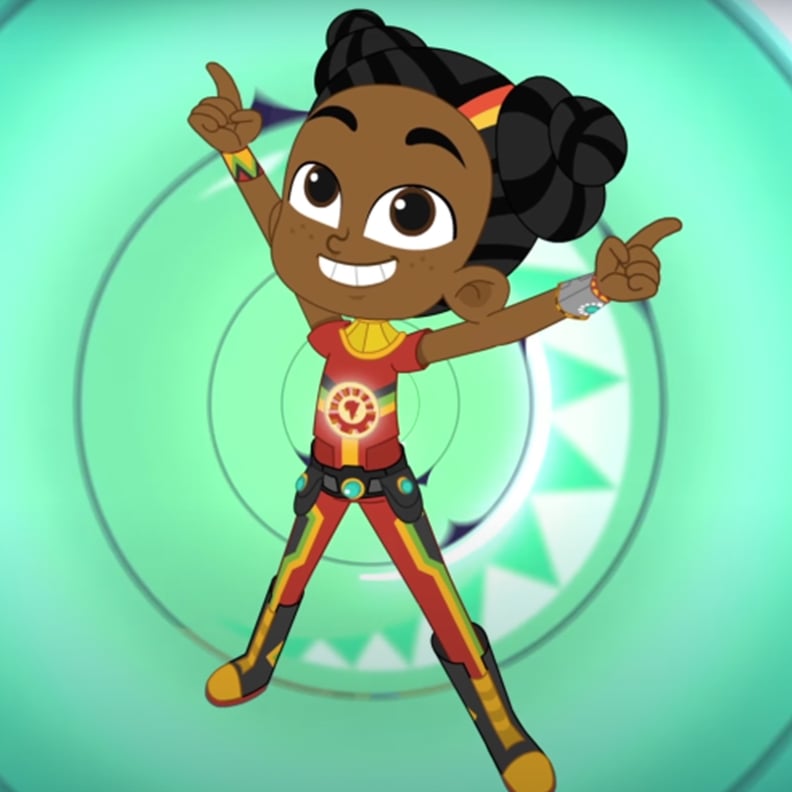 Lupita Nyong'o is advocating for representation in children's media with the help of an impressive young superhero. On March 8, International Women's Day, Lupita and YouTube Kids released the first eight episodes of Super Sema, an online short series for kids about a 10-year-old Kenyan girl named Sema who has superpowers. The Black Panther star also shared a video on Instagram with behind-the-scenes footage of herself recording the Super Sema trailer. "She's a maker, creator, a super technovator," Lupita sings in the theme song. "Who is this girl who's gonna change the world? It's super super super Sema . . . It's time to show the world what every kid can do, 'cause you can change the world. Yeah, you are super, too!"
Lupita, who will appear as a voice on the series, also became an equity partner in the show's women-led company Kukua, which means to grow in Swahili. "I am grateful that these women are helping to eradicate the scarcity of Black female protagonists in television and am honored to work alongside them," the Sulwe author told Variety. "There has been historically a stubborn ignorance and underestimation of the African entertainment market . . . The more African stories we tell, the more emboldened we as Africans get, and the more global curiosity we create and serve."
Episodes of Super Sema were designed with education and inclusion in mind and aim to teach young viewers about science, math, technology, engineering, art, and more. "As a Kenyan, I could not be prouder of Super Sema's introduction to the world and the opportunities that Kukua provides for our local creative community to produce entertainment that reflects our culture." Watch the series trailer and the first eight episodes with the little one in your life here.
Super Sema Official Trailer
Super Sema Episode 1: GPS: Goat Positioning System
Super Sema Episode 2: Crystals
Super Sema Episode 3: The King and the Forever Forest
Super Sema Episode 4: More Power
Super Sema Episode 5: Upcycle Mania
Super Sema Episode 6: Virtual Race
Super Sema Episode 7: 3D Pizza
Super Sema Episode 8: Spotti Maspotti