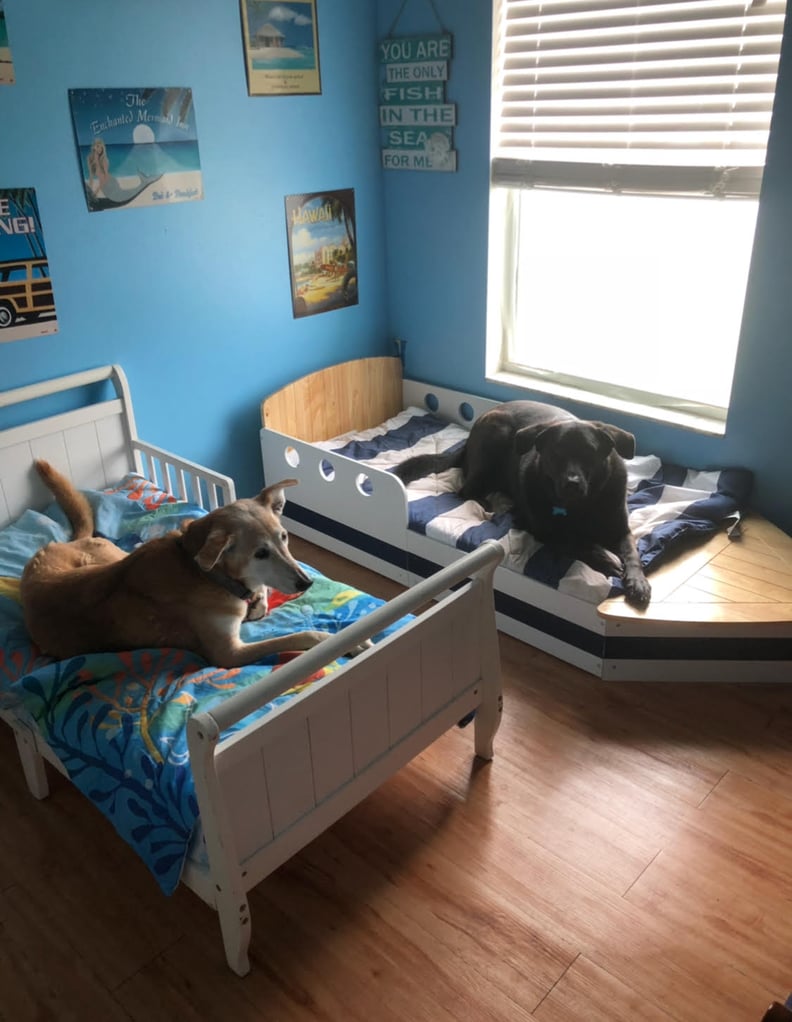 Dani Viverito
Dani Viverito
Dani Viverito, a 44-year-old woman who lives in Florida, has always been passionate about animal rescue, especially where dogs are concerned. And while we're all for finding animals good homes, Dani recently went above and beyond for her pups by giving them toddler beds to sleep in — and fortunately, she has the photos to prove it.
"We're super passionate about animal rescue and advocacy because we as people need to be the voice for the voiceless," Dani told POPSUGAR. "People need to know that these babies in shelters are not broken. They're just waiting for a chance to learn what love is, to love, and be loved. They need patience and understanding. They're so grateful to be saved and loved and they want to love you unconditionally in return."
And there's no denying that her seven dogs — Princess Annabelle, Sasha, Jaxson, Muppet, Tyler, Tucker, and Harlin — get five-star treatment from their owners.
"We didn't intend to have so many," said Dani. "But how do you say no to a sweet, desperate living being who has been through so much already? My husband and I can't have kids together, so we joke that God made us unable to have kids so we can save rescues!"
As for the idea to give her pups their own places to rest their heads? It simply started out as a matter of convenience for Dani.
"The toddler beds idea was honestly more for MY convenience because they had queen and twin mattresses on the floor and cleaning all those large sheets, blankets, and comforters each week was A LOT," she explained. "Lifting the mattresses to sweep, vacuum, and mop under and around was getting difficult! Now, I can move the toddler beds around with ease and slide the cleaning tools under them."
Scroll through to see the pups' adorable set-up.