Mom Has 2 Sets of Twins Within a Year
A Woman Had No Idea Twins Ran in Her Family Until She Had 2 Sets of Twins in a Year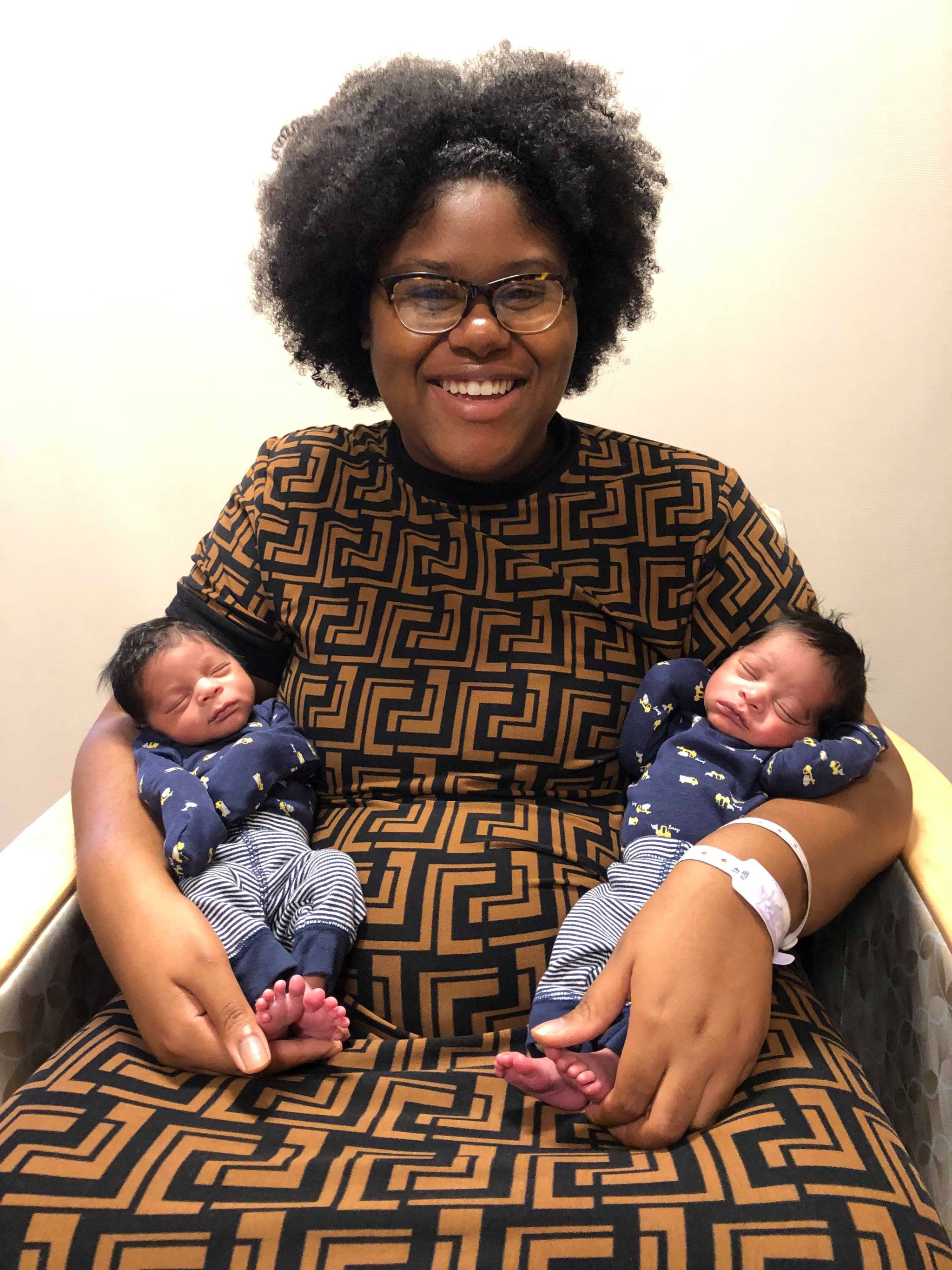 Alexzandria Wolliston, a mom from Florida, clearly has quite the luck! Recently, she gave birth to her second set of twins — all in the same year (yes, you read that right!). In March 2019, Alexzandria welcomed her first set of sons, Mark and Malakhi. Her second set of boys, Kaylen and Kaleb, came into the world in December.
And to be clear, the odds of having twins twice, let alone two pregnancies in a row in the span of a year, are slim. In 2018, the twin birth rate was 32.6 twins per 1,000 births, per the CDC, but two sets in the same year? According to CNN, doctors said that Alexzandria had a better chance of winning the lottery. But no one was more surprised than Alexzandria, who didn't even know that twins ran in her family until recently.
"I recently found out that both my grandmothers on my mom and dad's sides gave birth to twins in the past, but they passed away," she told POPSUGAR. "I was completely surprised."
Although things are certainly busy in the Wolliston household, Alexzandria feels incredibly blessed. "Motherhood has been great," she said. "I love being a mother."