Alison Prato — a mom of two from Brooklyn, NY, and professional writer with bylines in a slew of publications ranging from Maxim to Rolling Stone — was on top of the world when she gave birth to her daughter, Ever, in 2009 at 35 years old. But after taking a few years to soak up those sweet baby years, Alison was ready to bring a second child into the world. Her issue? She was struggling to get pregnant again.
"I didn't think it would be hard to have another baby, but long story short, over the next four years, I tried to have another baby and ended up having four miscarriages," explained Alison. "My husband and I went through the wringer emotionally. Our marriage was in turmoil. We were kind of on different wavelengths about how far we wanted to push this. When you're clocking your ovulation, and having sex on-demand, it's just the least sexy thing in the world."
While it's no secret that struggling to conceive often does a number on couples' marriages — just look at Netflix's Friends From College, for example — Alison admitted that we don't talk about it enough.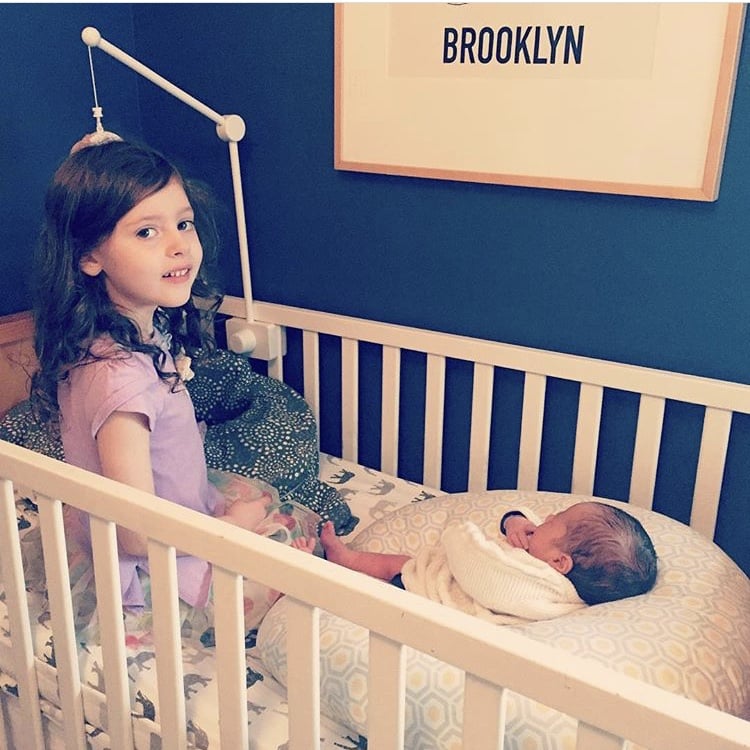 Although she knew that her marriage was certainly strained, Alison wanted to give having another child one more shot and scheduled an appointment to discuss IVF after trying everything from acupuncture to an intrauterine insemination (IUI). "In my heart, I could not give up this dream to have another child," she said. "That was part of the problem: I was so frustrated with myself because I was like, 'God, I wish I didn't want this so badly because if I didn't, life would be so much easier. We wouldn't be going through all this.'"
In a stroke of good fortune, Alison was able to get pregnant after one round of IVF using a single embryo. "We did one round and I got super lucky," she said. "I think when we did the egg retrieval, I got like 29 eggs and I remember feeling so cool. I was like, 'F*ck, yeah!'"
But after fertilizing the eggs and genetic testing, Alison was left with literally one embryo. "My doctor told me, that he was going to implant the embryo even though the odds were slim," she said. "He told me not to get my hopes up and I didn't really have a back-up plan. So anyway, we did the implantation and it was crazy, but it worked."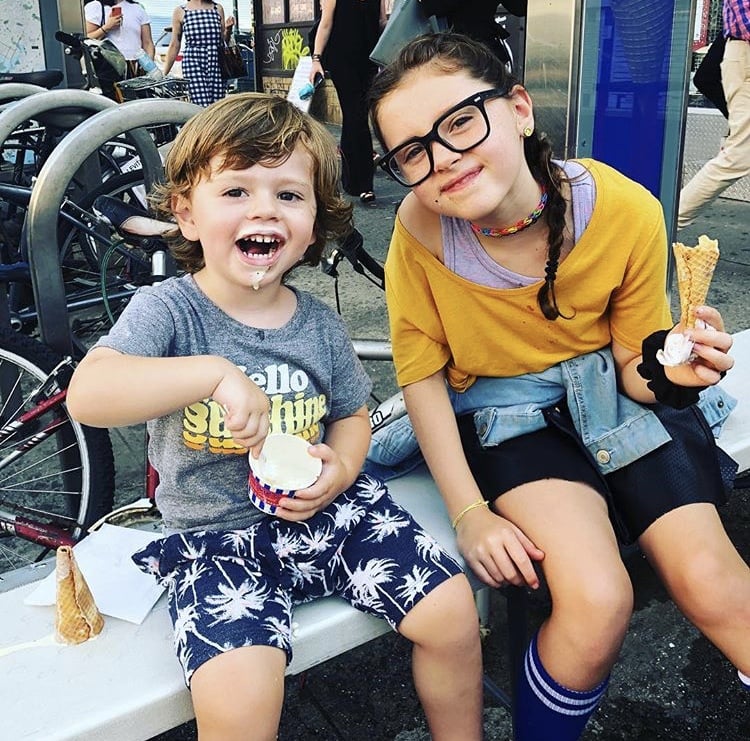 Fast forward nine months, and Alison was holding her baby boy, Sonny, in her arms. Now that the dust has settled — Ever is 9 and Sonny has officially turned 3 — Alison is ready to help other couples navigate the murky waters of infertility through her brand-new podcast, InfertileAF.
"[When I was struggling with my infertility], there weren't many good books on the subject at the time," she said. "There really weren't even podcasts, but I found that a lot of the information was just too medical or too clinical. I needed to find something that I could relate to. There's a hole in the market for people getting down and real about all this stuff."
"I remember when I was going to write [a memoir on my experience], I had gone to Barnes & Noble looking for books about miscarriages. The infertility section was six inches wide — there were two or three books — that was it! And I was like, 'Are you kidding me? Why doesn't anybody talk about this?'"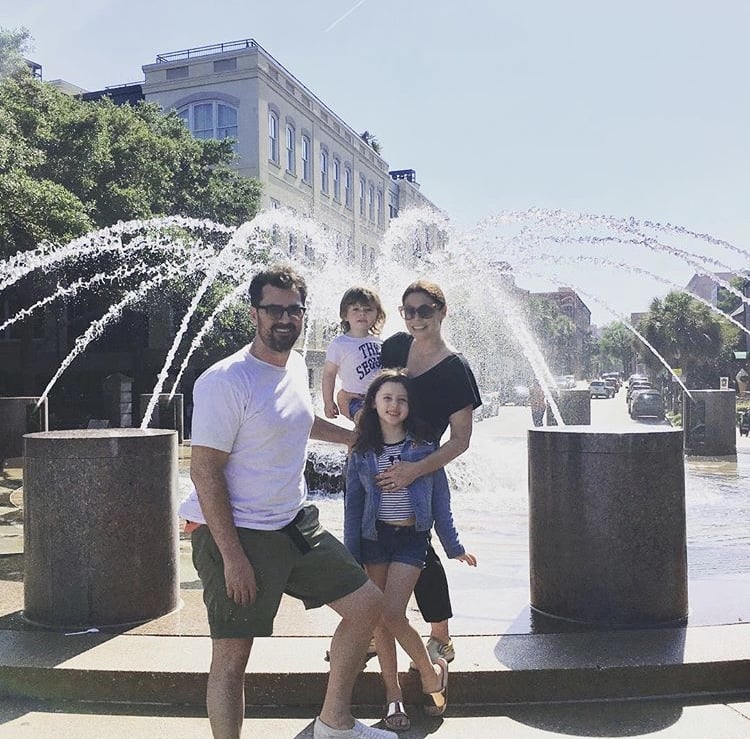 Despite the fact that Alison pushed her painful infertility experience to the back of her mind for two years, she was determined to help other people in her position. After finding a sound engineer, her podcast quickly became a reality.
"It's not a medical podcast, and it's not clinical," she explained. "It's just people telling their stories about having babies, or in some cases, not having babies. I want to tell those stories about people not having kids because it's real life. Unfortunately, sometimes you don't have a baby if you want to have a baby. And that's heartbreaking. It's just important to show the good and the bad because that's just real life."
The sky is certainly the limit in terms of who she plans to have share their journey. "I want to talk to same-sex couples. I want to talk to single dads. I feel the possibilities here are endless," she said. "And it's been exciting, and the response has been mind-blowing, and people have been coming out of the woodwork like, 'I know someone,' or 'I want to tell my story.'"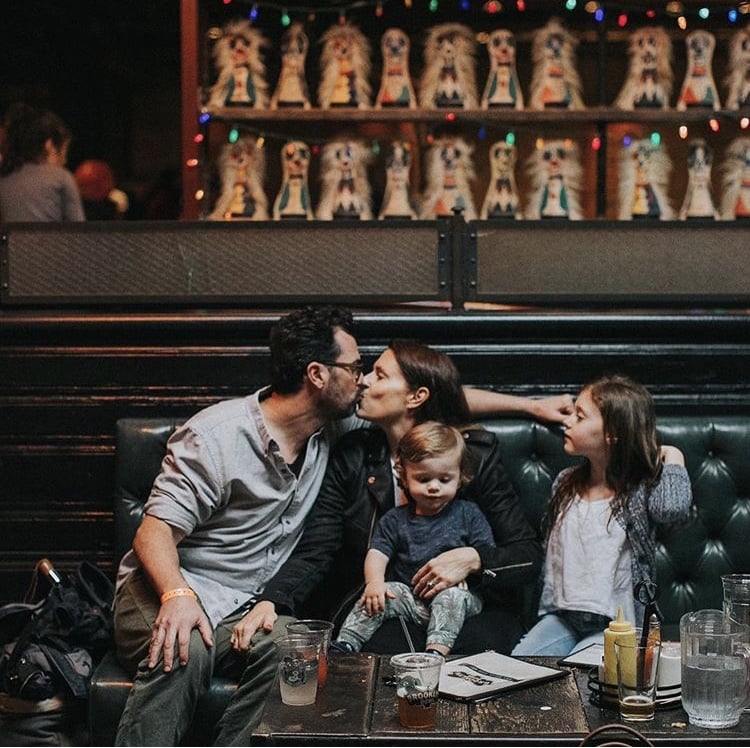 Now, Alison's marriage is officially back on track, mostly because she and her husband refused to let it end. "I wish I had some sort of magic words or magic pieces of advice for others," she said. "Marriage is a decision. And at some point, my husband and I were just like, 'We're not splitting up over this.' We just decided we were best friends and sticking together. I think you have to dig in, and you either decide that you're going to stay together or you decide that you're not."
Alison's empowering podcast — InfertileAF — is officially live, so be sure to tune in to hear other people's stories.