The Most Popular Names Around the World
Arlo, Aurora, Jayden and 30 More Top Baby Names From Around the World in 2021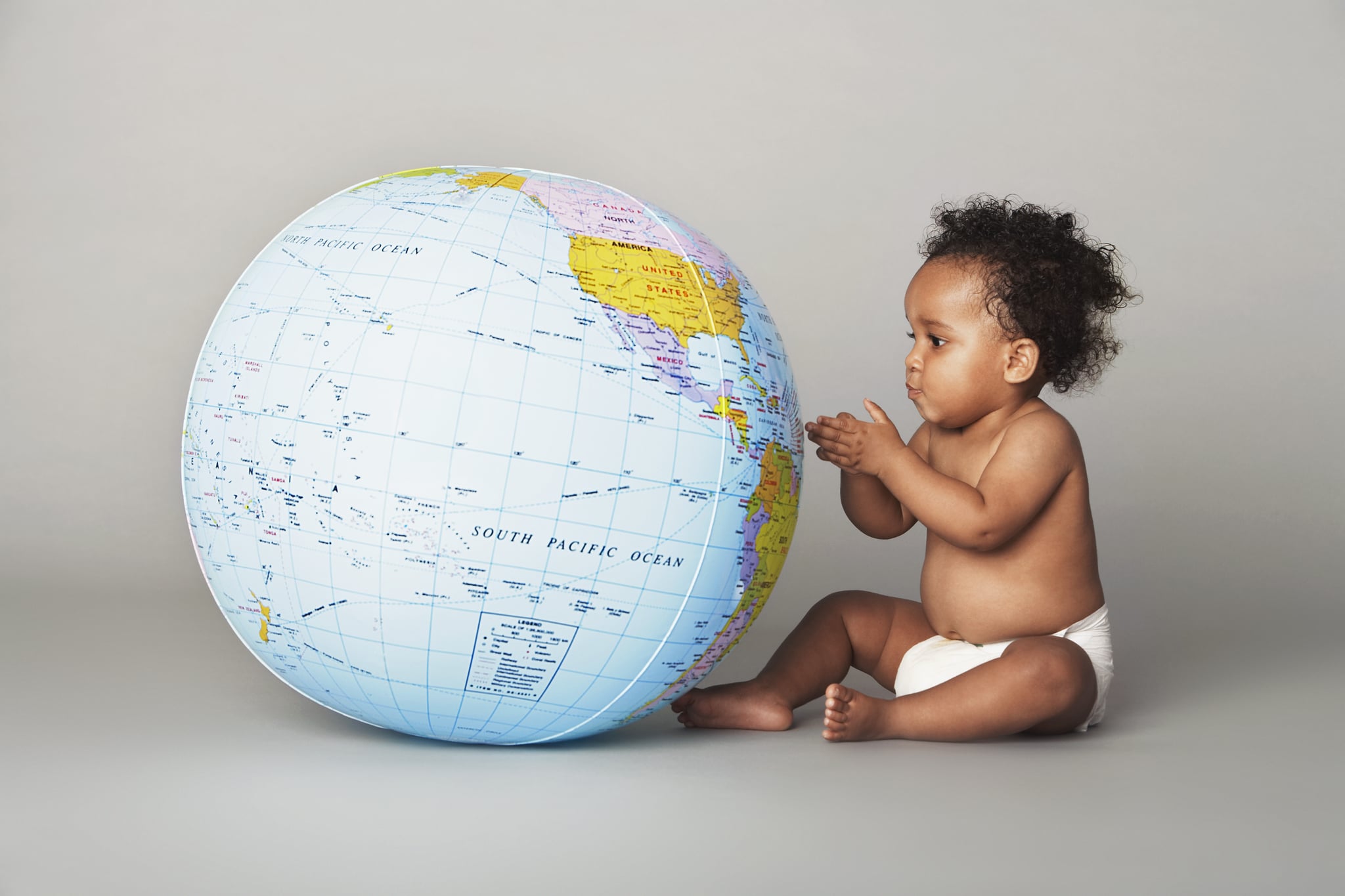 Every year we eagerly await the Social Security Administration's top baby names of the year according to official birth data from around the US, but Nameberry, a baby name resource, also compiles tons of information about the monikers trending both in the US and around the world. The site shared some of its findings when it comes to the most popular names according to its readers across the globe, and highlighted 25 countries, listing each one's five most popular names for boys and girls.
Keep scrolling to learn the 33 trendiest names — the top one from each country for both boys and girls (though so many of these names could be used for any sex!) — around the globe, from Ghana to Australia.
The Most Popular Baby Names For Boys Around the World
Aarav (India)
Arlo (Australia, Canada, France, New Zealand, United Kingdom)
Atlas (Finland)
Azriel (Philippines)
Charles (Poland)
Eli (Israel)
Finn (Sweden)
Hugo (Germany)
Jayden (Ghana, Nigeria, South Africa)
Jordi (China)
Kai (Japan)
Ludo (Pakistan)
Santiago (Brazil, Spain)
Silas (United States)
Soren (Italy)
Tadhg (Ireland)
Victor (Russia)
The Most Popular Baby Names For Girls Around the World
Abena (Ghana)
Alice (Poland)
Alizeh (Pakistan)
Anastasia (Sweden)
Anjali (India)
Aria (Spain, United Arab Emirates)
Aurora (Finland, New Zealand)
Ava (France)
Ellie (Israel)
Enola (Italy)
Fiadh (Ireland)
Jasmine (Nigeria)
Kailani (China)
Lilibet (Russia)
Luna (Australia, Brazil, Canada, Germany, Japan, Philippines, United Kingdom, United States)
Pedi (South Africa)
Based on this data, it looks like Luna and Arlo are both having a moment in the sun in 2021. Of the countries that don't rank Luna as the number one most popular, it still appears on the top five list for China, Finland, New Zealand, South Africa, and Spain. And for the boys, though Arlo wasn't tops, these countries saw the name hit its top five list: China, Israel, and the United States.