I Covered Our House in Hundreds of Post-it Notes For Mother's Day Last Year, and It Was So Emotional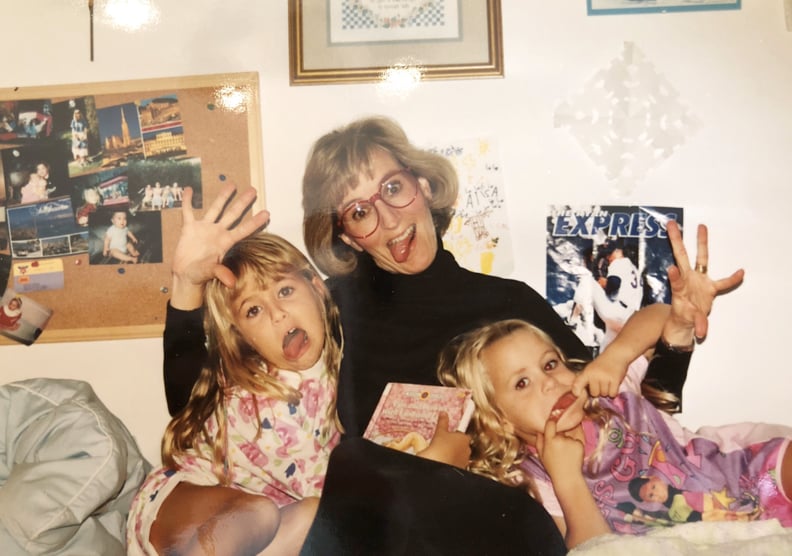 POPSUGAR Photography | Caitlin Gallagher
POPSUGAR Photography | Caitlin Gallagher
Mother's Day has always been one of my favorite holidays. As a daughter to an amazing woman, I love celebrating the hell out of her and coming up with new ways to surprise her and show her just how much we appreciate everything she does for us. And my sister and I have done some pretty creative things over the years, like making her her own brunch menu, letting her choose what to order, and making it for her, or gifting her a necklace that says "I love you" in her late mom's handwriting. But last year, we topped every Mother's Day that ever was in our house, and you know how I know? Because my mom said so.
My mom has never been one to value material things — she, like me, loves sentimental and homemade gifts so much more. So when my sister and I were brainstorming what to get her last year, we were coming up short. There were no pieces of jewelry she had been eyeing, and when we asked what she wanted on her special day, she said (like she always does), "Just to spend time with my girls!" But that still wasn't good enough for me. So I came up with the Post-it idea.
I honestly can't remember how I thought of it or where the idea really came from, but I knew it was the perfect way to show my mom just how loved she really is. The idea? While she was still sleeping, we covered almost every surface of our house with Post-it notes, all detailing one thing we love about her or one special memory we still cherish. We ended up with hundreds.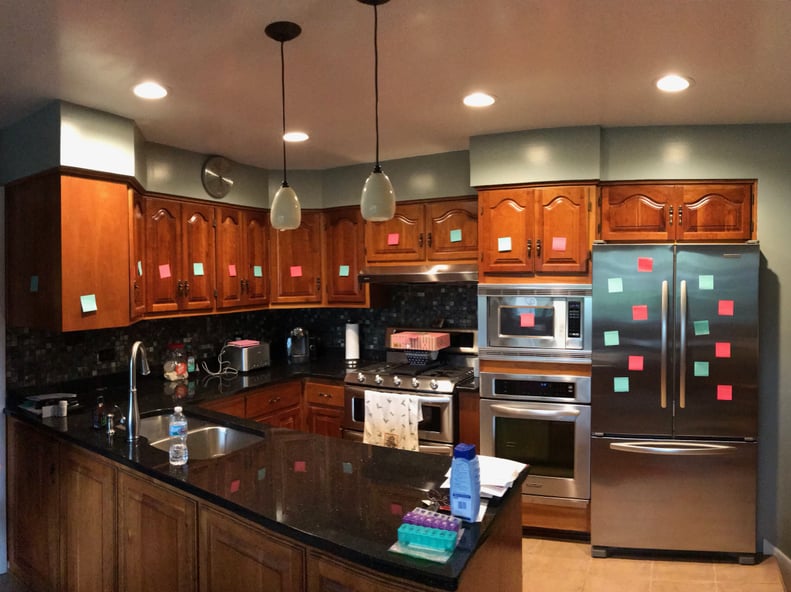 To make sure it all made sense, we put the very first Post-it outside her bedroom door that said, "Happy Mother's Day, Mom! If you want to know all the reasons why we love you, come downstairs." She was then met with colorful Post-its in the hallway, on the staircase, on the front window, all over the kitchen, on closet doors, on picture frames, on fireplaces, and more. The Post-its ranged from simple things like "Because you can never turn down a good margarita" to more specific memories like "Because you had Mickey and Minnie visit me in our hotel room in Disney World when I was sick." And we covered the good and the bad, like "Because you kept my first tattoo a secret from Dad" and "Because you know when something's wrong the second you hear my voice." (Seriously, how do moms always know?!)
My sister and I even got our husbands involved, because my mom's been in their lives for almost a decade. They added a ton of their own favorites memories with her and scattered them throughout the house. In a really heartbreakingly beautiful Post-it, my husband thanked my mom for being there for him after his own mom passed away.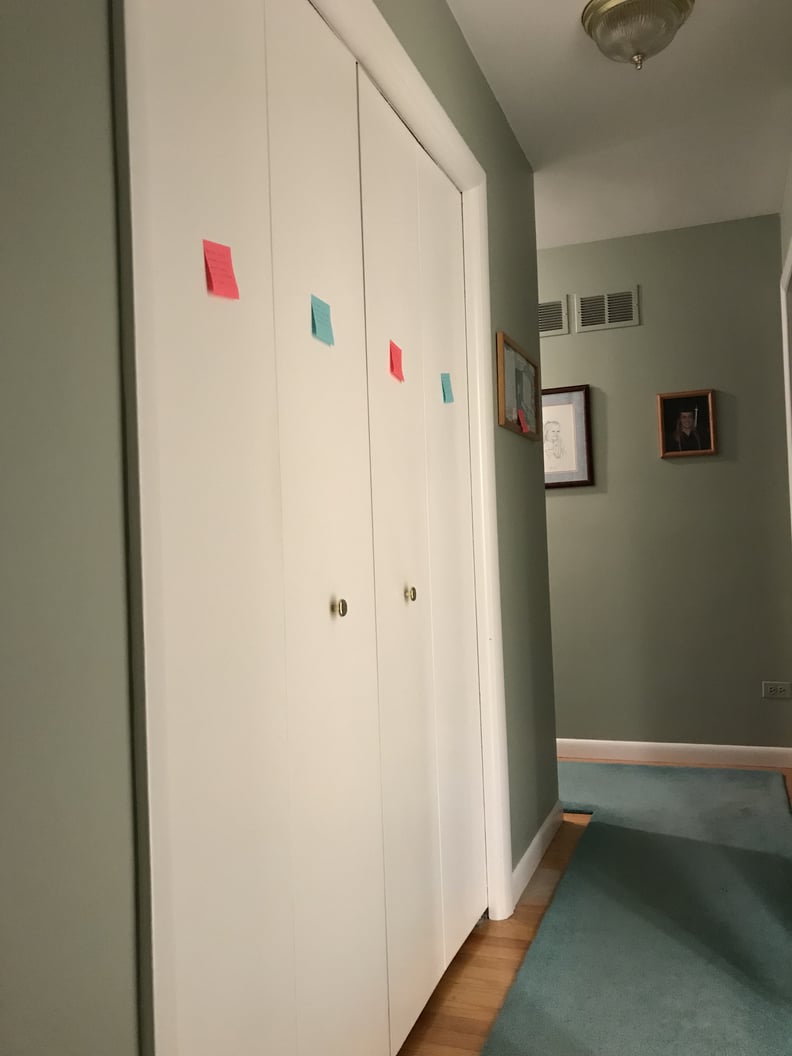 As my mom made her way downstairs after reading her card, I don't think she expected to see that many Post-its around the house, but that's what made it so fun. As she read through them all, she cried so hard and said, "This is my life!" She also loved how we remembered certain memories that she thought we had forgotten, and we also remembered things she had forgotten. We were all able to look back at her more than 30 years as a mom and thank her for it.
My mom said she got the best gift she's ever gotten by being able to walk back through her life, and my sister and I got the best gift by watching her do it. It was, without a doubt, the best Mother's Day ever. We didn't need to spend a ton of money on a piece of jewelry or make reservations at a fancy restaurant. All my mom really did want was to spend time with her girls, and we were able to give that to her in an incredibly fun way. We gave her our memories.