Easy Crescent Cinnamon Rolls Recipe
Make Fresh Cinnamon Rolls in 30 Minutes Flat With This Easy At-Home Recipe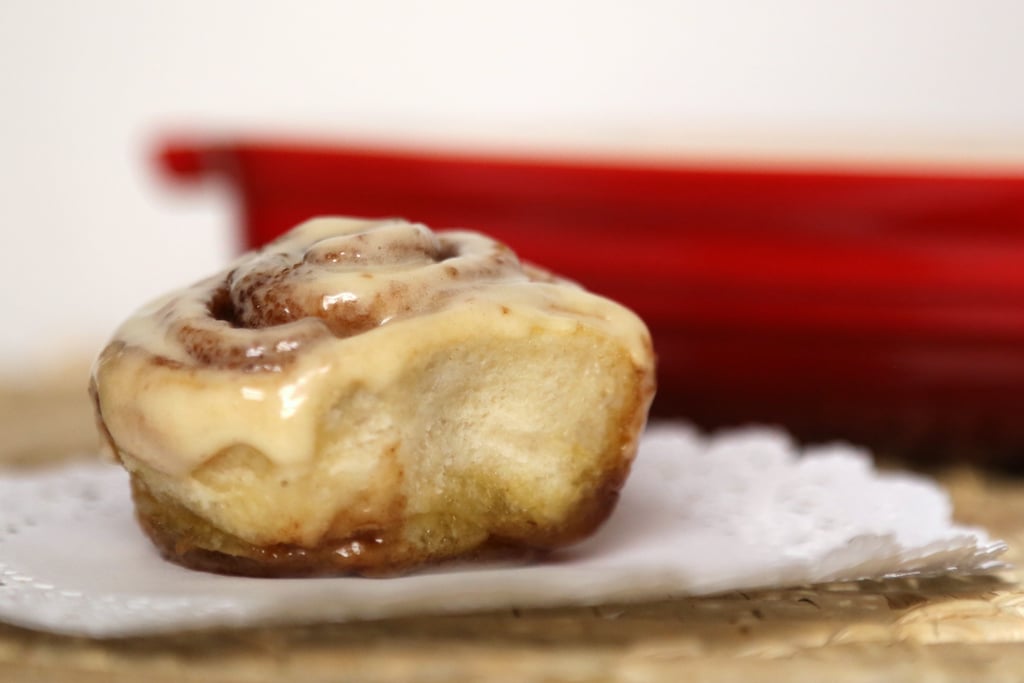 If you're looking to make easy, delicious, and mouth-watering-good cinnamon rolls in a short amount of time, look no further than this game-changing recipe. We're all for making traditional homemade-dough cinnamon rolls, but sometimes you just want the piping hot buns dripping with butter and brown sugar ASAP. When you're craving a homemade batch, but don't want to go through the whole trouble of making the dough, this easy cinnamon roll recipe in on your side and will get the job done in 30 minutes.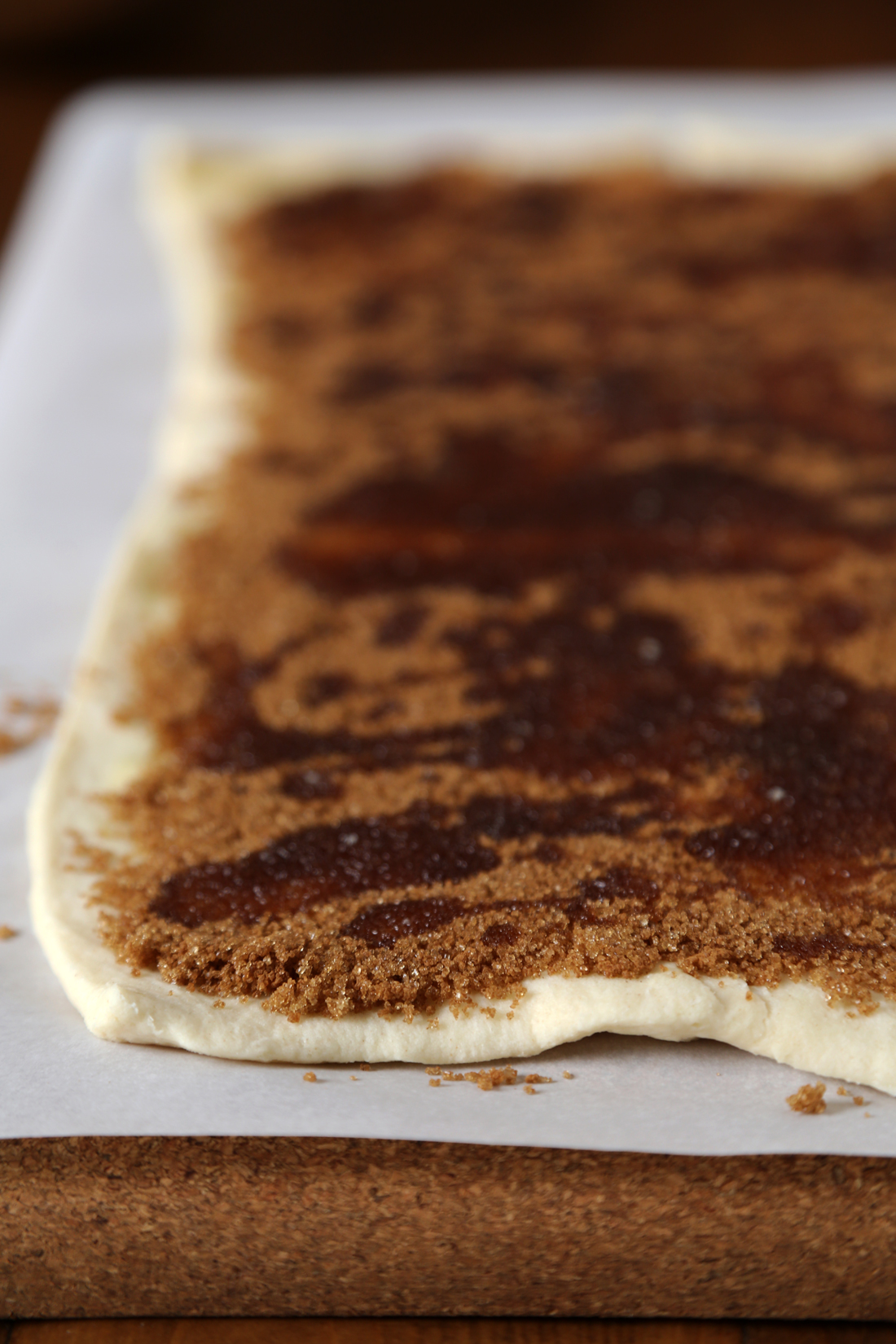 The secret's in the refrigerated crescent roll dough, which is the perfect cocoon for your cinnamon-brown sugar filling.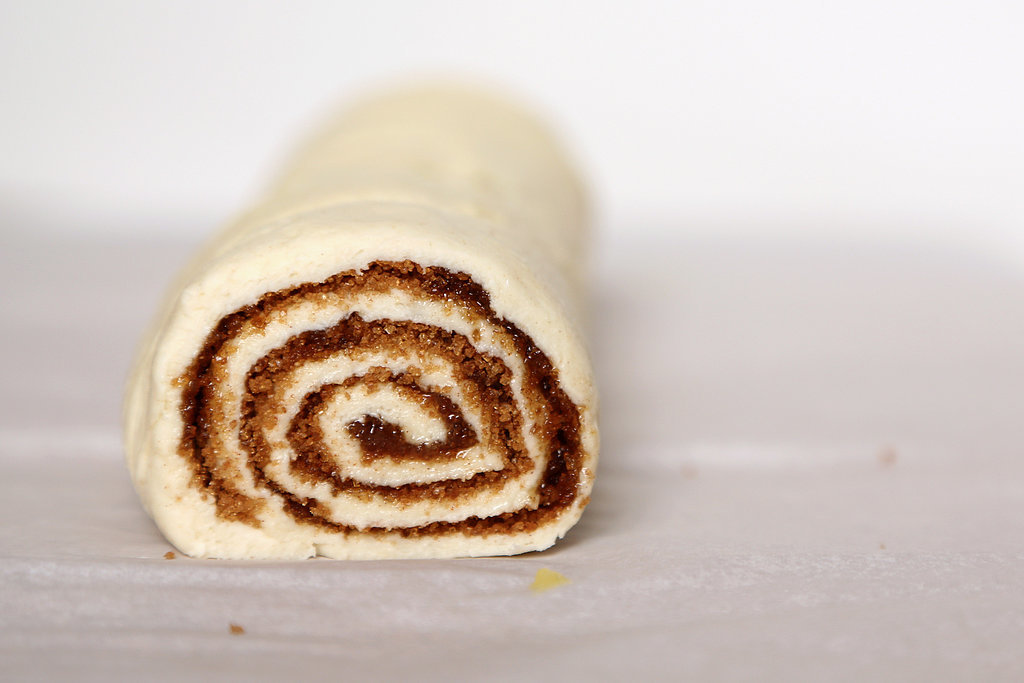 That — and drizzling lots of melted butter to ensure the filling will stay in place as you tightly roll the dough into a swirled log. Are you dizzy with desire yet?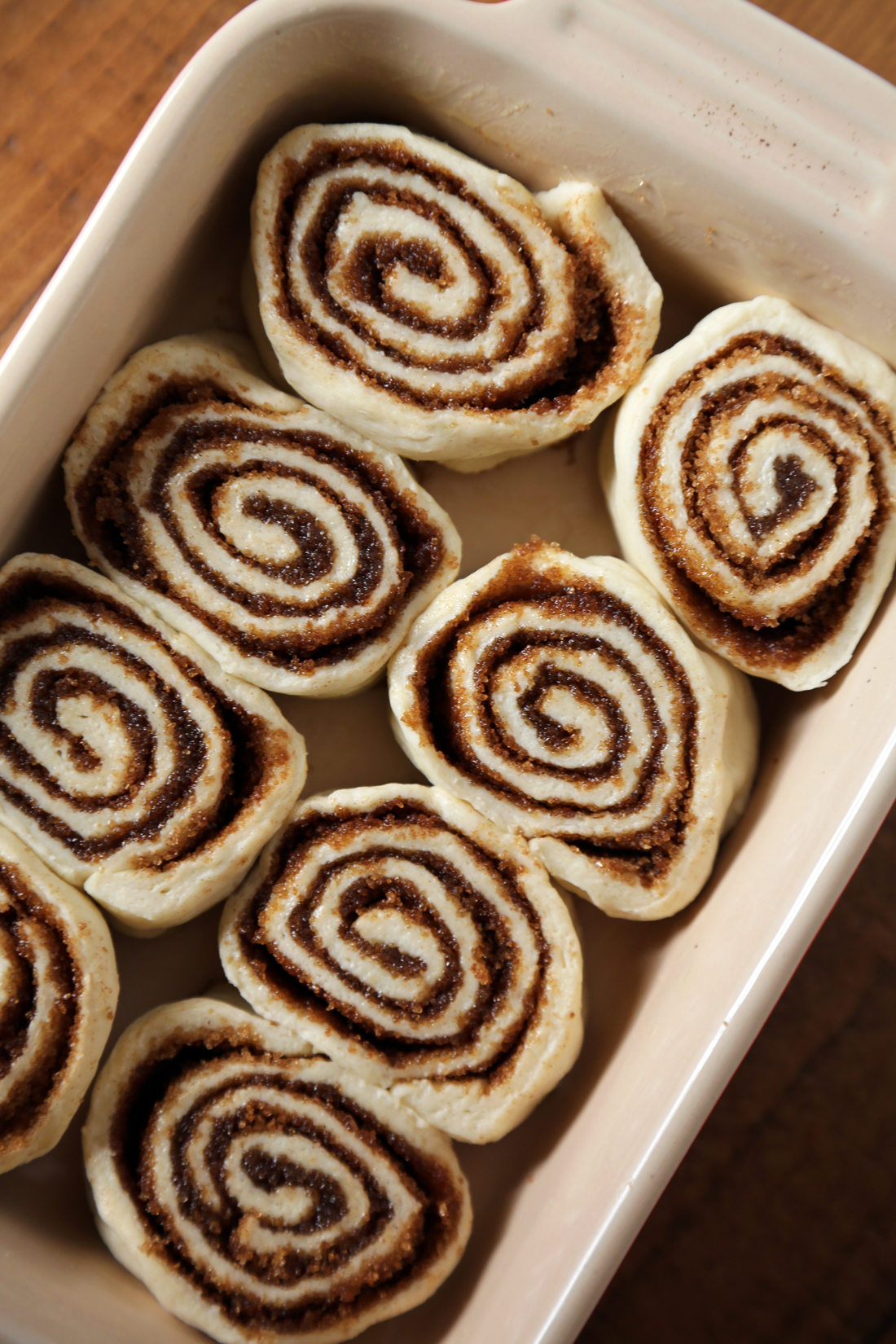 Once you've cut the eight slices, the buns will fit snugly in the pan.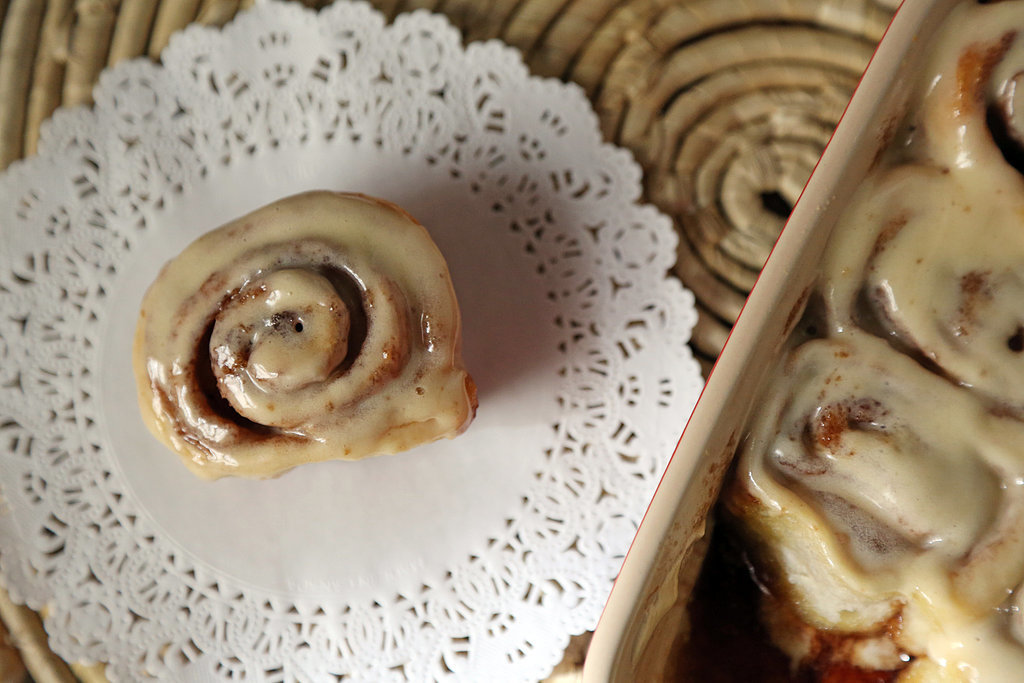 The cinnamon rolls will emerge from the oven sizzling and cracking, and that's when you should immediately cover them in a tangy vanilla, lemon, and cream cheese glaze.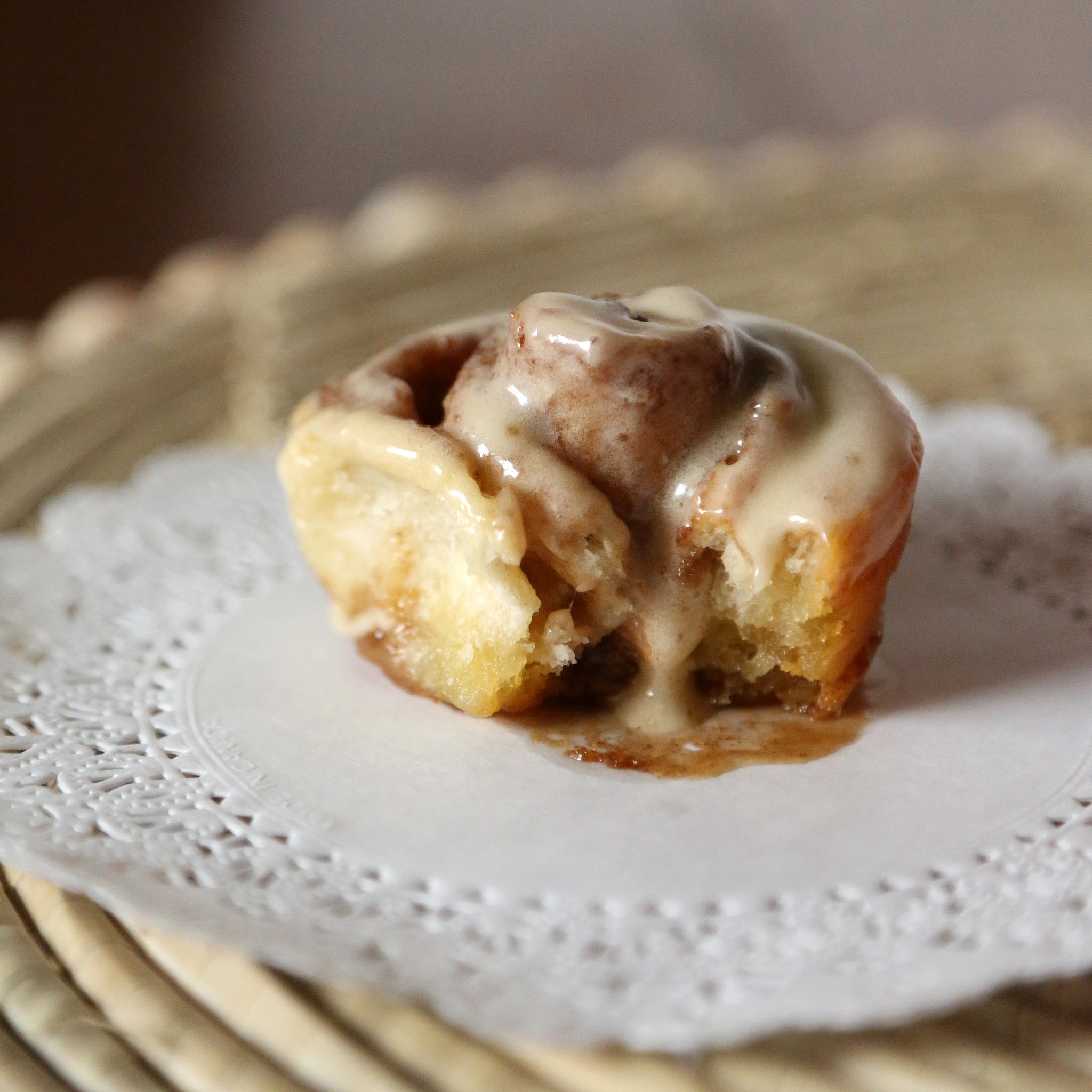 We'll bet these cinnamon rolls will be eaten so quickly, the glaze won't even have a chance to ooze onto the napkin.
Quick and Easy Cinnamon Rolls
From Anna Monette Roberts, PopSugar Food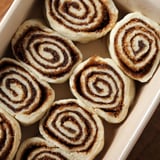 Ingredients
Cinnamon Rolls
2 tablespoons salted butter, melted
1/2 packed cup plus 2 tablespoons light brown sugar
1 teaspoon cinnamon
1 package crescent roll dough
Glaze
2 tablespoons salted butter, at room temperature
2 tablespoons cream cheese, at room temperature
1/2 lemon, juiced
1/2 teaspoon vanilla
1/2 cup powdered sugar, sifted
Directions
To make cinnamon rolls: Preheat the oven to 350°F. Use a pastry brush to lightly coat the insides of a small (7-1/2-inch-by-5-1/2-inch) casserole dish with some of the melted butter, about one teaspoon. Set the butter aside. In a separate bowl, combine the brown sugar and cinnamon. Set aside.
To assemble: Pop the crescent roll dough canister and carefully unravel dough into a long rectangular shape, careful not to tear the perforated markings. Use a pastry brush to lightly coat the dough with some of the melted butter, about one teaspoon or more, leaving a 1/4-inch border free of any butter. Then sprinkle the top of dough with the cinnamon sugar mixture, leaving the 1/4-inch borders free of sugar. Spread sugar evenly around the dough using a plastic bowl scraper, and then press it into the dough using a fork or your fingers. Drizzle the remaining melted butter on top of the sugar mixture until partially saturated.
Roll the dough into a tight log. Slice it into eight even pieces (about 1/2 inch thick). Using a bench scraper or a spatula (so the cinnamon sugar does not pour out), transfer the dough pieces into a prepared baking dish and place them cut side up. Bake for 20 to 25 minutes, or until dough begins to turn golden brown on top.
To glaze: While rolls are baking, combine butter and cream cheese together in a mixer, then whip in lemon juice and vanilla. Add powdered sugar and mix until fully incorporated. Using a spatula, spread the glaze evenly over cinnamon rolls. Place any leftover glaze in a bowl to serve on the side.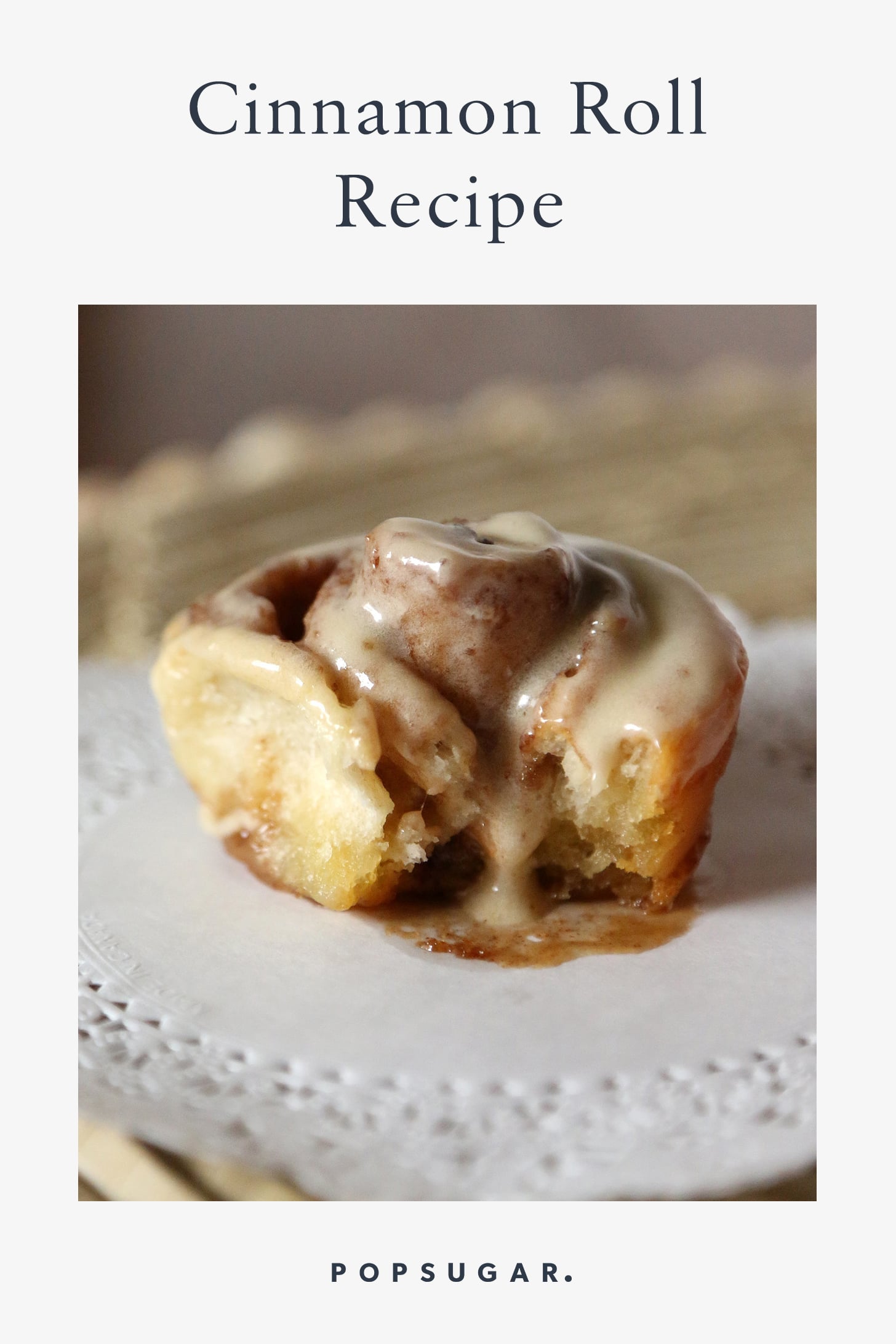 Information
Category

Breads, Breakfast/Brunch

Cuisine

North American

Yield

8 cinnamon rolls
Image Source: POPSUGAR Photography / Anna Monette Roberts