My Tip to Make Chaperoning a Field Trip More Bearable
I Chaperoned My Kids' Kindergarten Field Trip, and Now I Need a Drink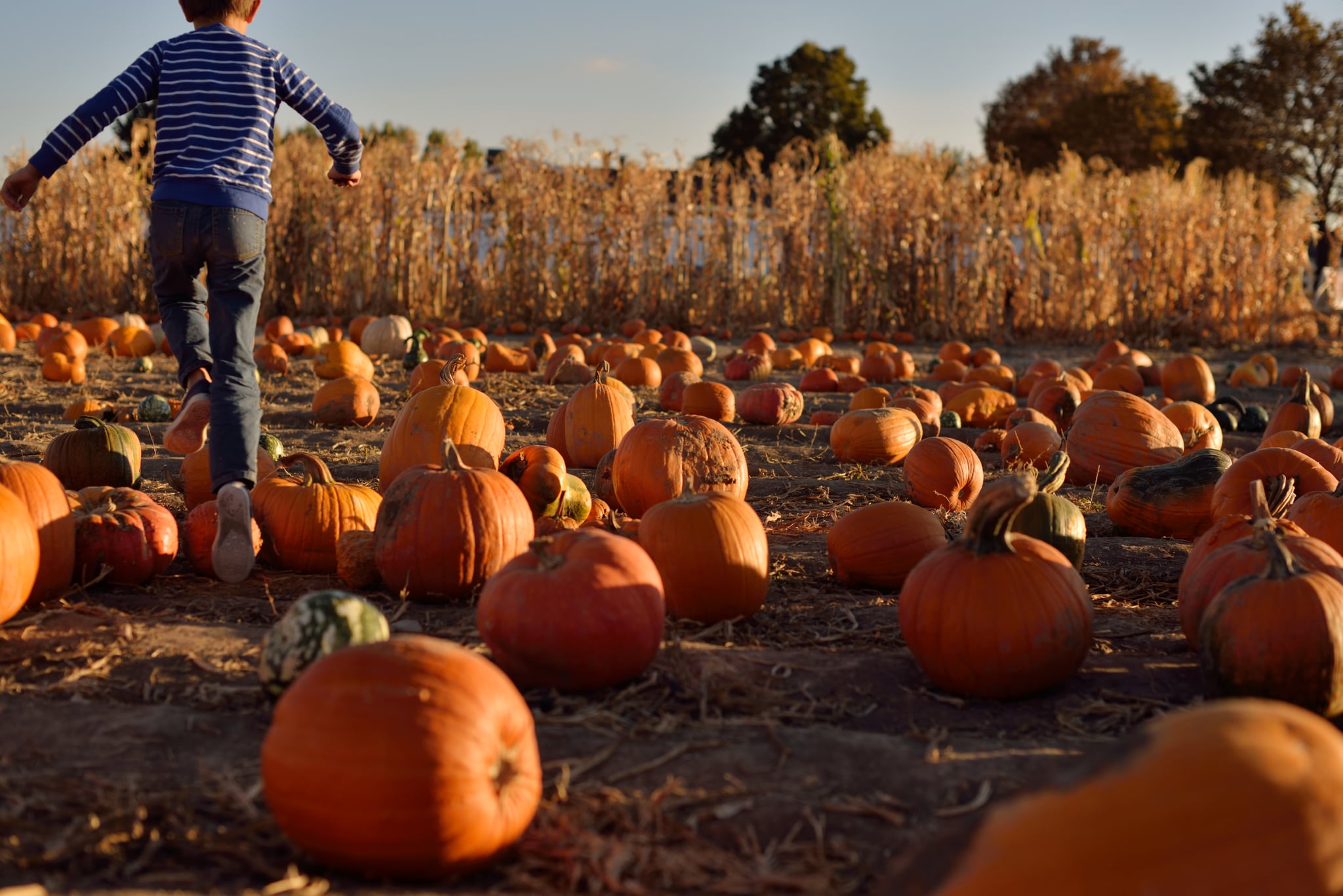 When my youngest child started kindergarten this year, I was excited for a million reasons (seven hours of freedom to work, run errands, and reclaim my own home-turned-jungle gym, being at the top of the list). Call me crazy, but having time to volunteer at the kids' school was also one of them. I've never been a big fan of signing over all of my free time to the PTO, but I like getting to see my kids and their peers in action in the classroom. It helps me put faces with the names I hear about when they come home, and it gives me some reference for how they interact with their classmates and teachers.
Having a toddler at home for the first few years of my now third-grade daughter's elementary school life made it difficult to be a big presence in her classroom. I did what I could, but being a parent chaperone for one of her field trips never made the list. That was just fine with me, but she made me promise that once her little brother was in school, I'd volunteer to chaperone at least one of her out-of-school excursions.
The first field-trip permission form that came home this year, however, was her brother's, and knowing that I'd already agreed to volunteer for his sister's next field trip, I figured I'd do the same for him. His teacher emailed me a few days later to say "congratulations." I, along with nine other kindergarten moms, had been chosen to accompany almost 50 5-year-olds to a local pumpkin farm. I emailed her back to say "thanks," the reality of what I'd done not truly sinking in.
It was with excited trepidation that I entered his school last Friday morning, armed with an empty backpack, a heavy jacket, and knee-high rain boots, all suggestions his teacher had made to us, considering that kids never hold their own sh*t, it was 45 degrees out, and it had been raining for the past few days, meaning the pumpkin farm was more swamp than bucolic field. Along with the other chaperones, I entered the class and was immediately greeted by 24 smiling, adorable faces. These little angels couldn't be all that bad, right?
The teacher handed us each a list of children we'd be responsible for keeping track of. Everyone else was assigned five kids, and I was only given four. Things were looking good. "That last one is a bit of a problem," she murmured to me. "Feel free to ask for help if you need it." OK, so maybe not so good.
Ten minutes later, sitting on the bus between my son and the problem child, who was switching back and forth between complaining that he was being squished and announcing that he sometimes threw up in cars, the gravity of my situation hit me. It was 9 a.m., we still had two-and-a-half hours to go, and I was officially screwed.
We got off the bus, and our classroom was directed to a large field dotted with various play structures and games and told we'd be spending the next 20 or so minutes playing there. Before I could make a meeting spot for my group, I watched four 5-year-old boys run in opposite directions. "So I guess this is a free-for-all," said the mom next to me, her eyes glazed over in a mix of horror and acceptance. I nodded in solidarity and set off to attempt to gather my troops.
Three of the four were fairly easy to track down, and I begged them to try to stay together. Problem child had already entered the corn maze, their teacher told me, so the others and I followed. Days of rain had turned the maze into a mud pit, and I watched helplessly as each of my charges fell like tiny soldiers into the goop. Wet and dirty, we exited the maze still one man down. I ran back through solo, calling problem child's name, trying not to panic, then walked out to find him holding hands with the teacher. She had obviously noticed he'd bested me. We'd been there 15 minutes.
The rest of the day was similarly hectic. There were bounce houses to play in while wearing socks that had gone from dry to densely water-saturated in the five steps from grass to inflatable. The huge jumping pillow surrounded by sand was a hit — but also gave those wet socks a nice coating of grit, which the kids complained about the rest of the morning. We visited the bearded goats and sheep, who reached their heads out of their pens into the children's muddy palms, adding to the ick factor. I pushed a child on the zip line without making sure the coast was fully clear and almost gave a 5-year-old girl a concussion. And then, in the morning's highlight, we were all served apple cider donuts. Somehow the kids broke one of the picnic tables in the process of eating them.
It was one of the longer three hours of my life, made tolerable mainly because I had (very intelligently, if I do say so myself) planned a lunch with some girlfriends afterwards at a restaurant known for its strong margaritas. I did not stop at one. A mix of tequila and adult company almost made me forget about the trauma of the morning by the time my son got off the bus after school. "Mommy, I had so much fun with you on the field trip," he said, giving me one of his special brand of might-knock-you-over hugs.
And with that, I knew I'd volunteer for the next field trip, too, assuming, of course, that a stiff drink would follow.