New Walt Disney World Fireworks Show at Magic Kingdom 2021
An All-New Fireworks Show Is Coming to Magic Kingdom in Honor of Disney World's 50th Anniversary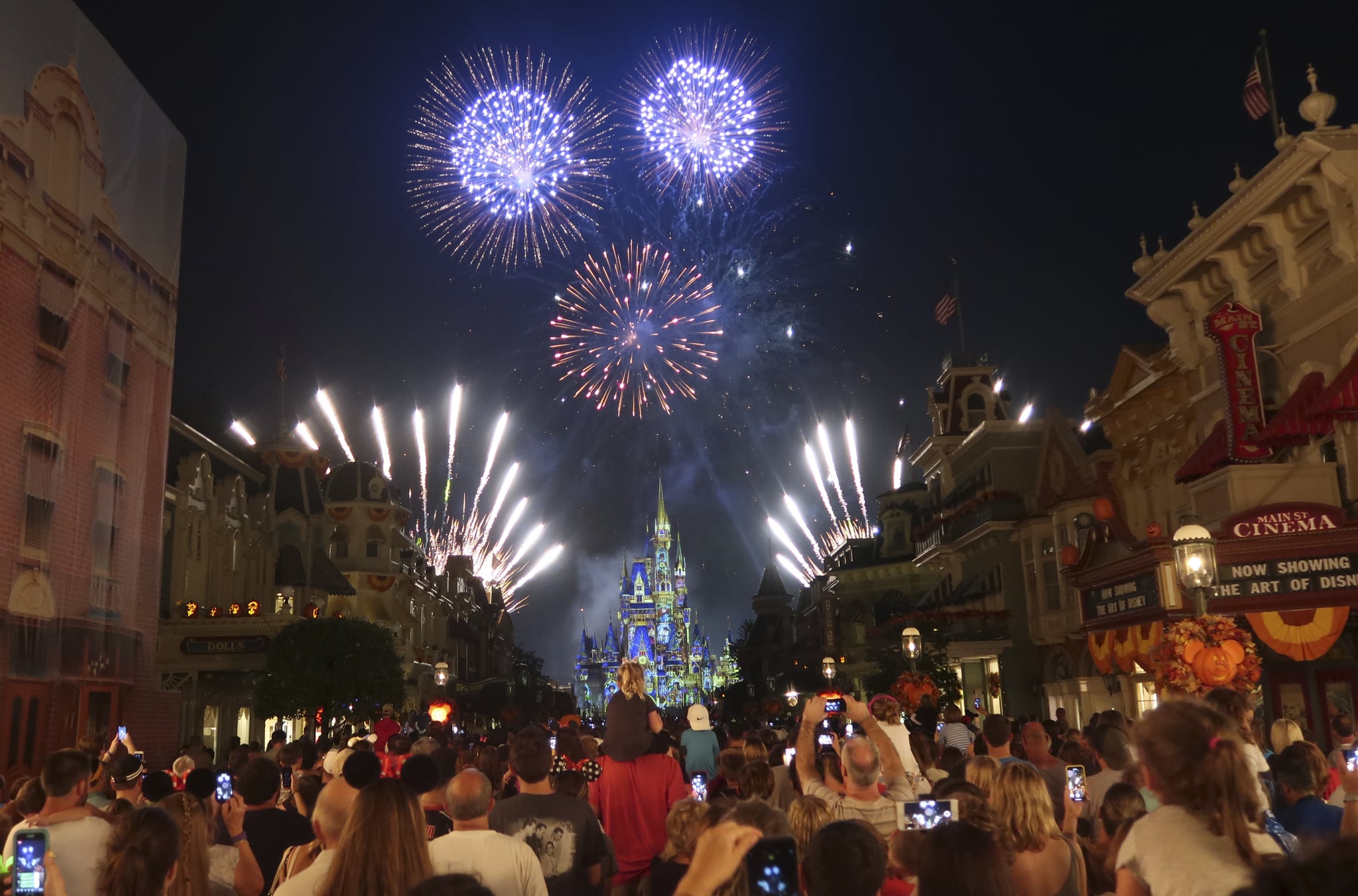 Although the iconic fireworks shows have yet to return to Disney World, which reopened in July 2020, they are set to return next month and, it was just announced, they will be getting a major upgrade starting this coming October.
Disney World has revealed that, as part of its 50th anniversary celebration, Magic Kingdom will feature a brand-new nighttime spectacular called Disney Enchantment.
According to Disney, this show was created to launch with "The World's Most Magical Celebration," an 18-month-long festivities beginning Oct. 1. It will take guests "on a journey filled with adventure, wonder and empowerment and inspire everyone to believe in magic." During Disney Enchantment, fans will get to enjoy "music, enhanced lighting, stunning fireworks and, for the first time, immersive projection effects that extend from Cinderella Castle down Main Street, U.S.A."
This show won't debut until the fall, but Magic Kingdom will return to dazzling visitors with its trademark fireworks show, titled Happily Ever After, on July 1.
Image Source: Getty / Gary Hershorn