Walt Disney World and Disneyland Fireworks to Return in 2021
Fireworks Are Returning to Disneyland and Walt Disney World, and We Are Bursting With Excitement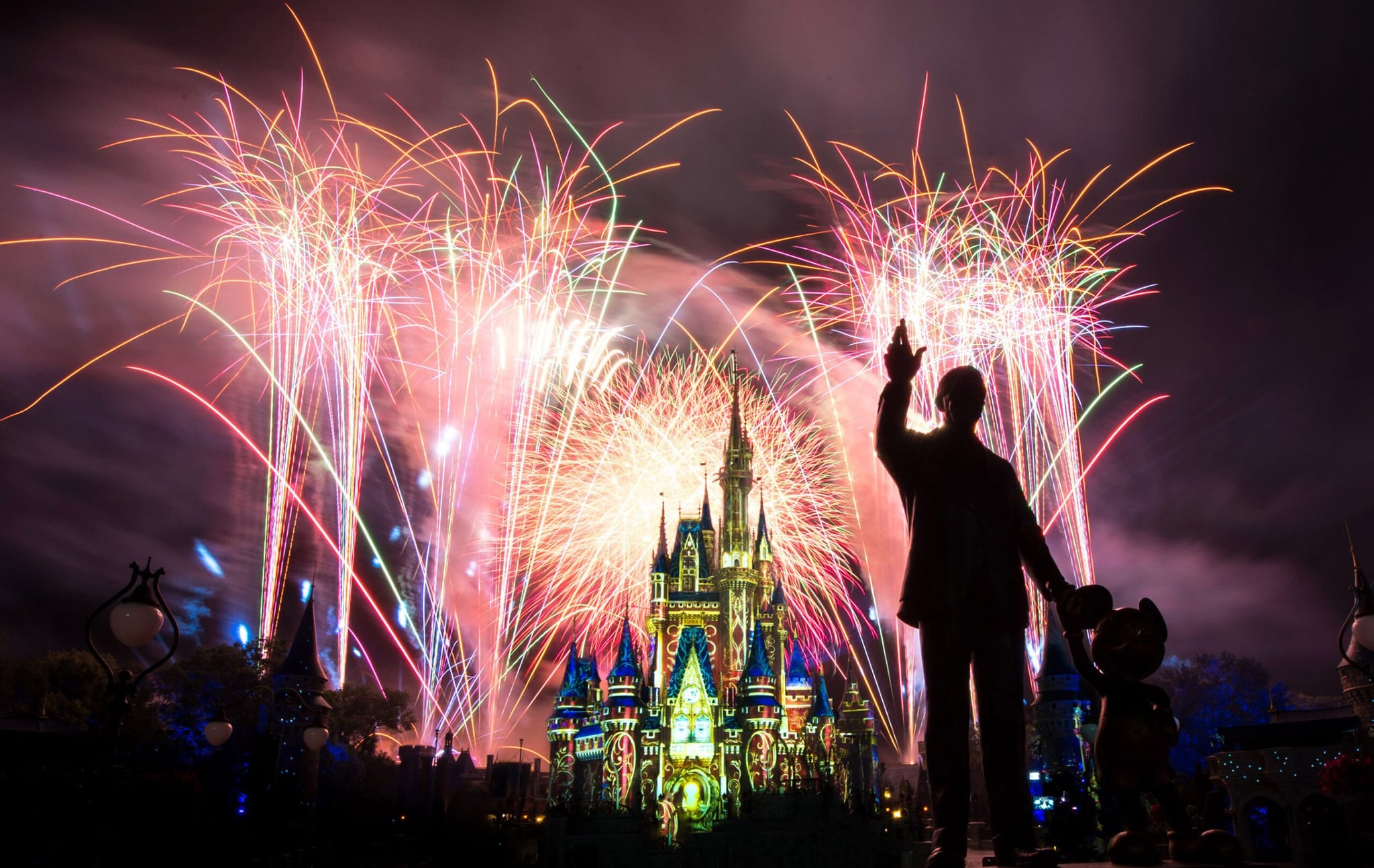 Since the reopening of Walt Disney World and Disneyland in July 2020 and April 2021, respectively, the parks have been without their iconic nighttime fireworks shows. But starting this July, the wait will be over, because both Walt Disney World and Disneyland will be celebrating with fireworks again!
At Walt Disney World visitors can end their evening seeing the Happily Ever After show at Magic Kingdom and the Epcot Forever show at Epcot every night starting on July 1. Happily Ever After will light up the sky at Magic Kingdom starting at 9:15 p.m. It's recommended you find your spot about 45 minutes before the show begins if you want prime viewing on Main Street, USA and near Cinderella Castle. If you want to stay away from the crowd on Main Street, USA, you still have options. Throughout the park you'll be able to hear the music and see the fireworks, but the castle projections will not be visible.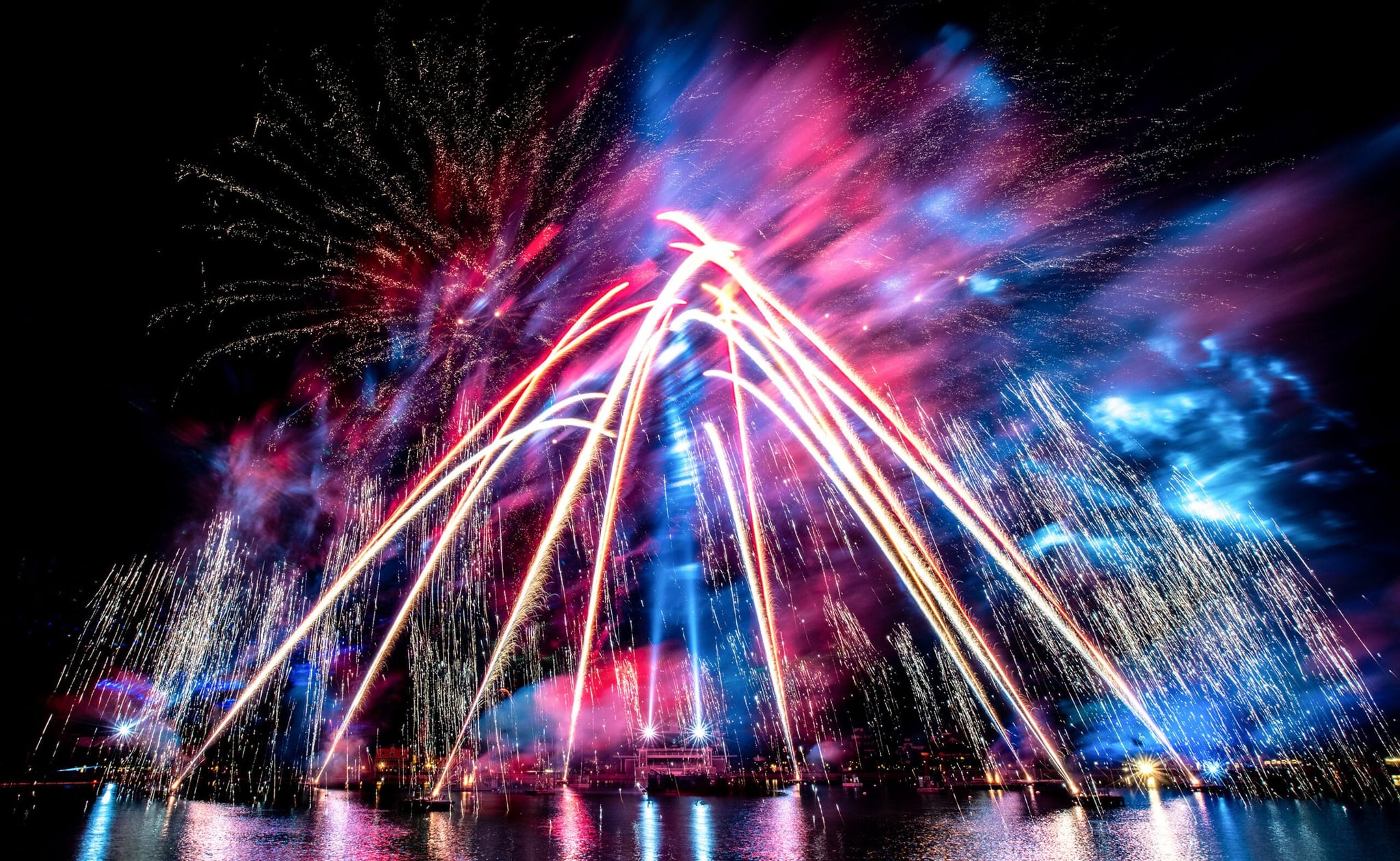 Over at Epcot, World Showcase Lagoon will be aglow with Epcot Forever at 10 p.m. each night. There will be some minor changes to the show from what you might have seen before the pandemic, including the removal of the soaring light-up kites. You will want to be mindful of where you stand around the lagoon to not have your view hindered by the new barges for the upcoming nighttime spectacular Harmonious. Some of the best spots for viewing are near the Germany Pavilion, where there are usually picnic tables set up. You can also try snagging a prized late outdoor reservation for the Rose & Crown Dining Room at the UK Pavilion for dinner and a show.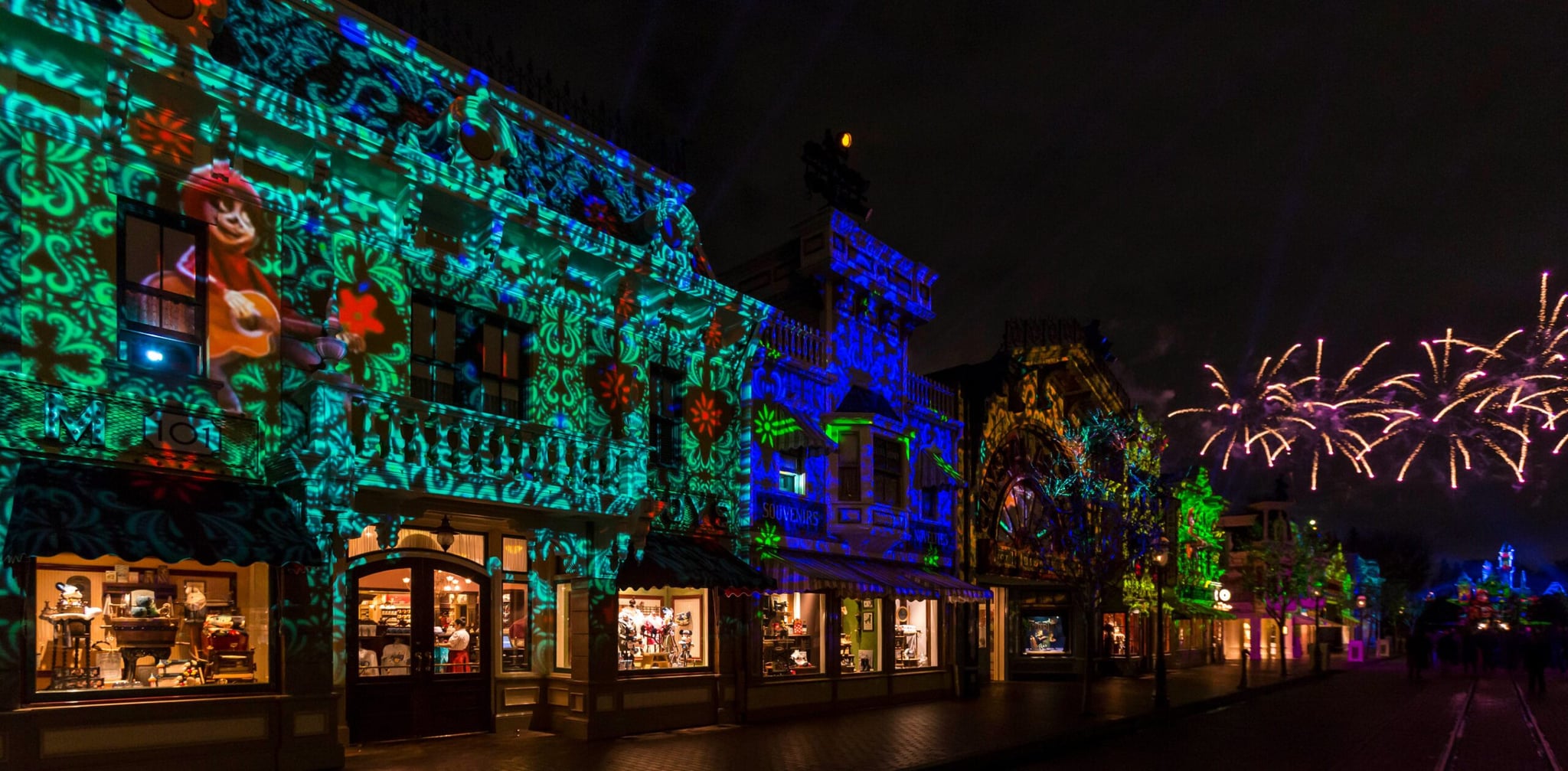 Disneyland will be starting its firework show Mickey's Mix Magic on July 4, and it will continue nightly throughout the summer. The show combines lighting, lasers, fireworks, and projections to bring the party to Main Street, USA; Sleeping Beauty Castle; and It's a Small World. No matter where you find a spot near the three projection sites, you'll have a great view. Typically, Main Street, USA and the Sleeping Beauty Castle area fill up with people faster, so consider enjoying the fireworks show near It's a Small World if you want to avoid the crowds. Disneyland has not yet announced what time Mickey's Mix Magic will start each night.
To get you ready for the return of fireworks, Disney shared this new video on its TikTok, in which both Cinderella Castle at Walt Disney World and Sleeping Beauty Castle at Disneyland are lit up by fireworks with the iconic Happily Ever After soundtrack we know and love.