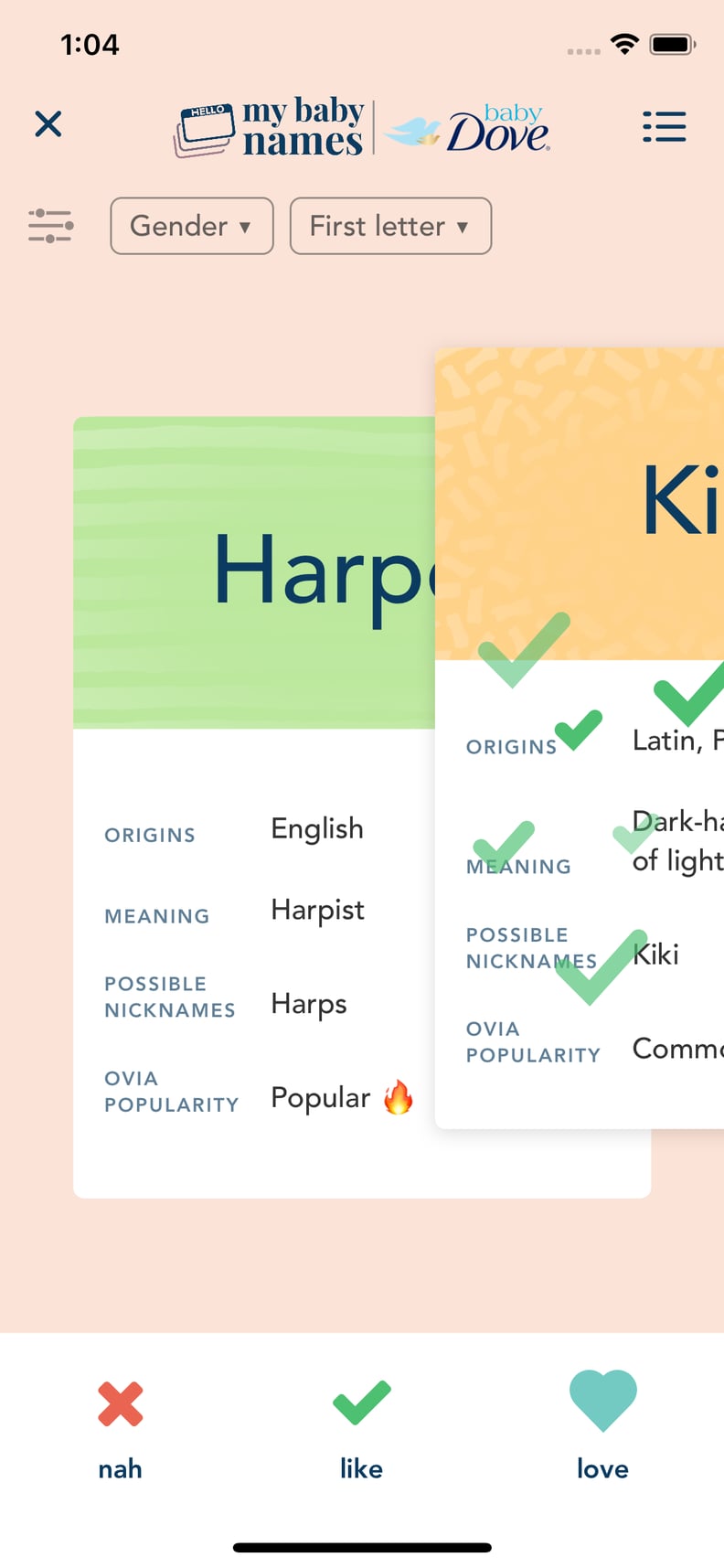 Ovia Health has already seen more than 36 million "swipes" on its newest app feature, which lets you explore and find baby names that you love. Sponsored by Baby Dove, My Baby Names contains thousands of name suggestions for you to filter through, then uses an algorithm to serve you up the names it thinks you'll like the most based on whether you swipe left or right (yep, just like you would on Tinder).
"We're so excited to release 'My Baby Names' for the millions of parents-to-be who trust Ovia Pregnancy during such an important time in their lives," Gina Nebesar, Chief Product Officer of Ovia Health, said in a press release. "With each of my children, choosing a baby name felt like one of the most important and fun responsibilities of my life, you can spend countless hours picturing names and imagining how they might shape your child's life and identify. It's so special for Ovia Pregnancy to now be a part of that process for women and families around the world."
Keep scrolling to see screen grabs of the awesome feature and download the Ovia Pregnancy Tracker app now to start building your list of favorites!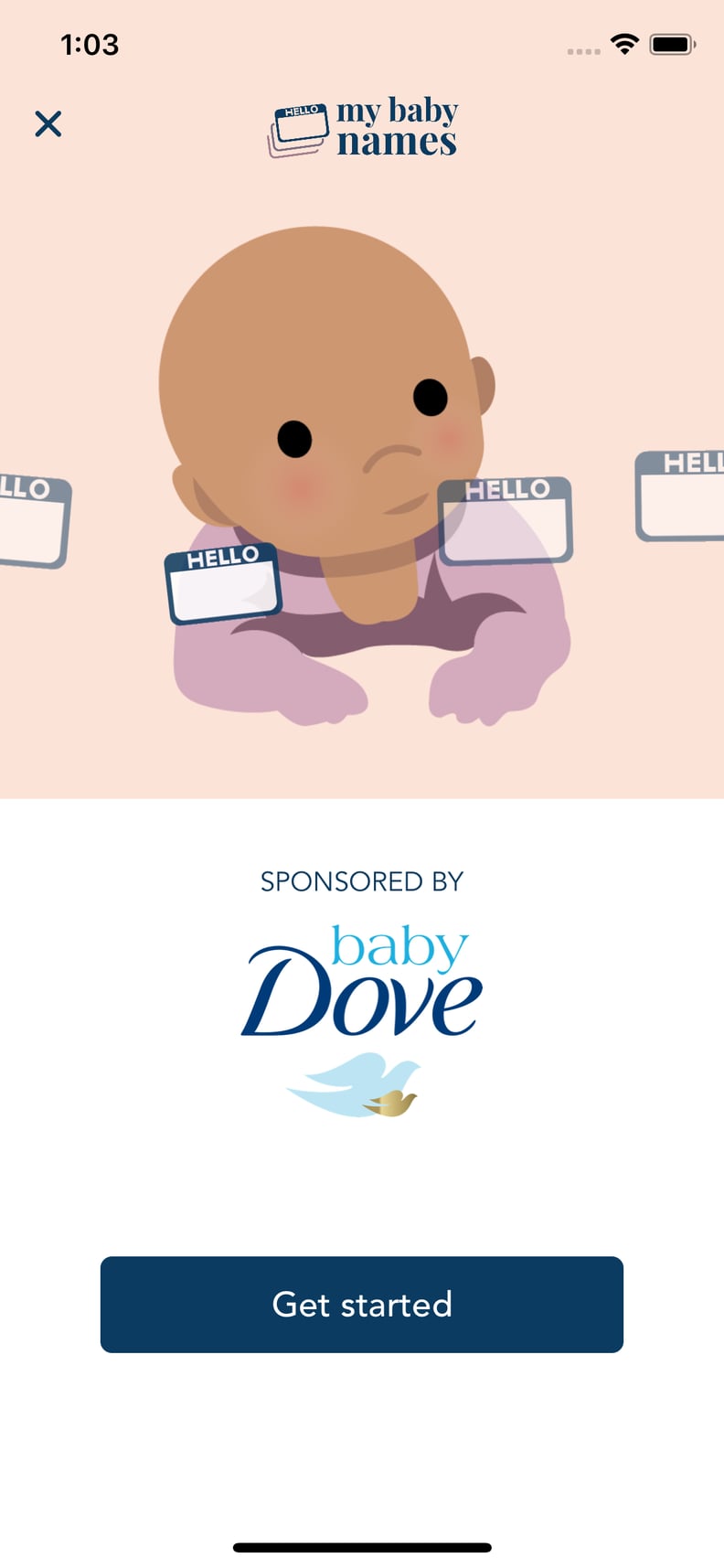 The My Baby Names Feature Page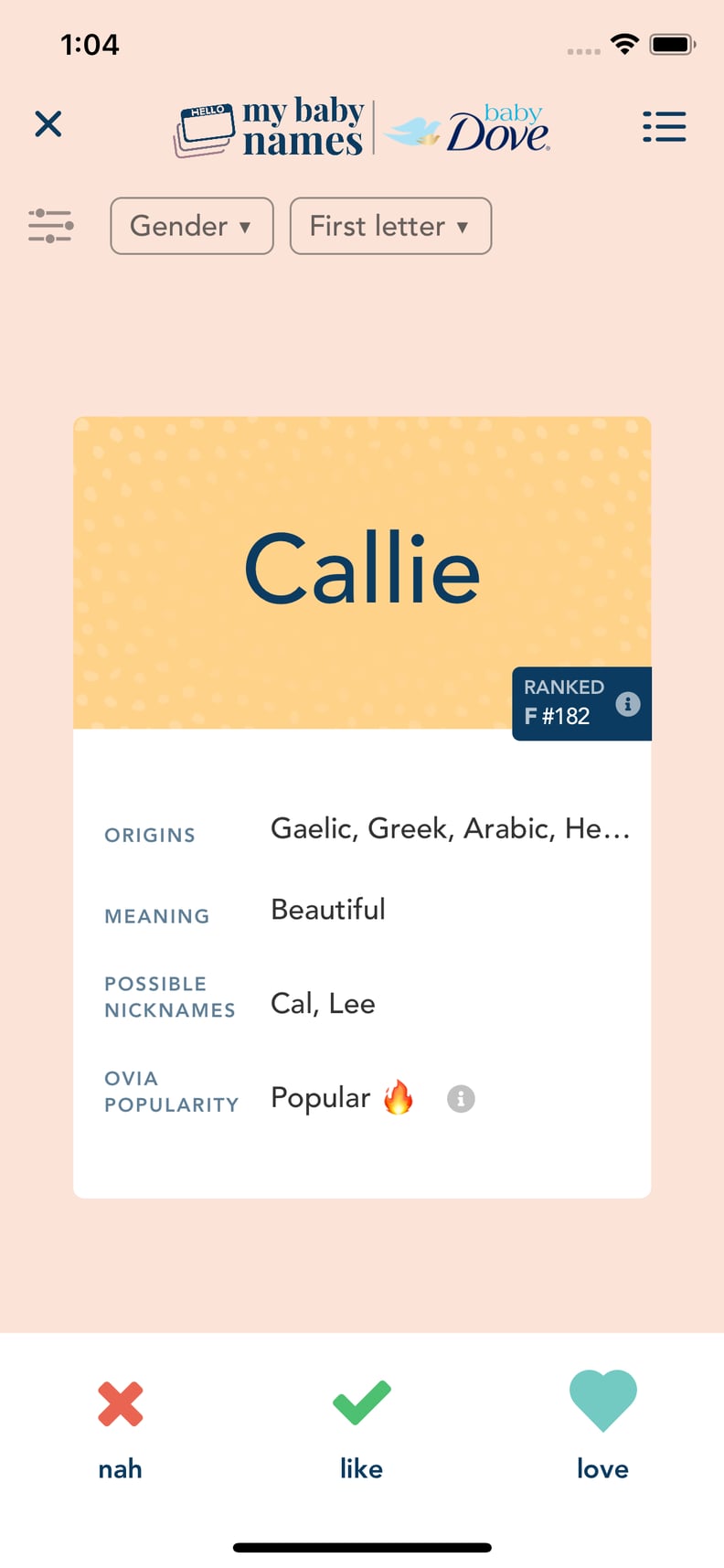 Individual Name Pages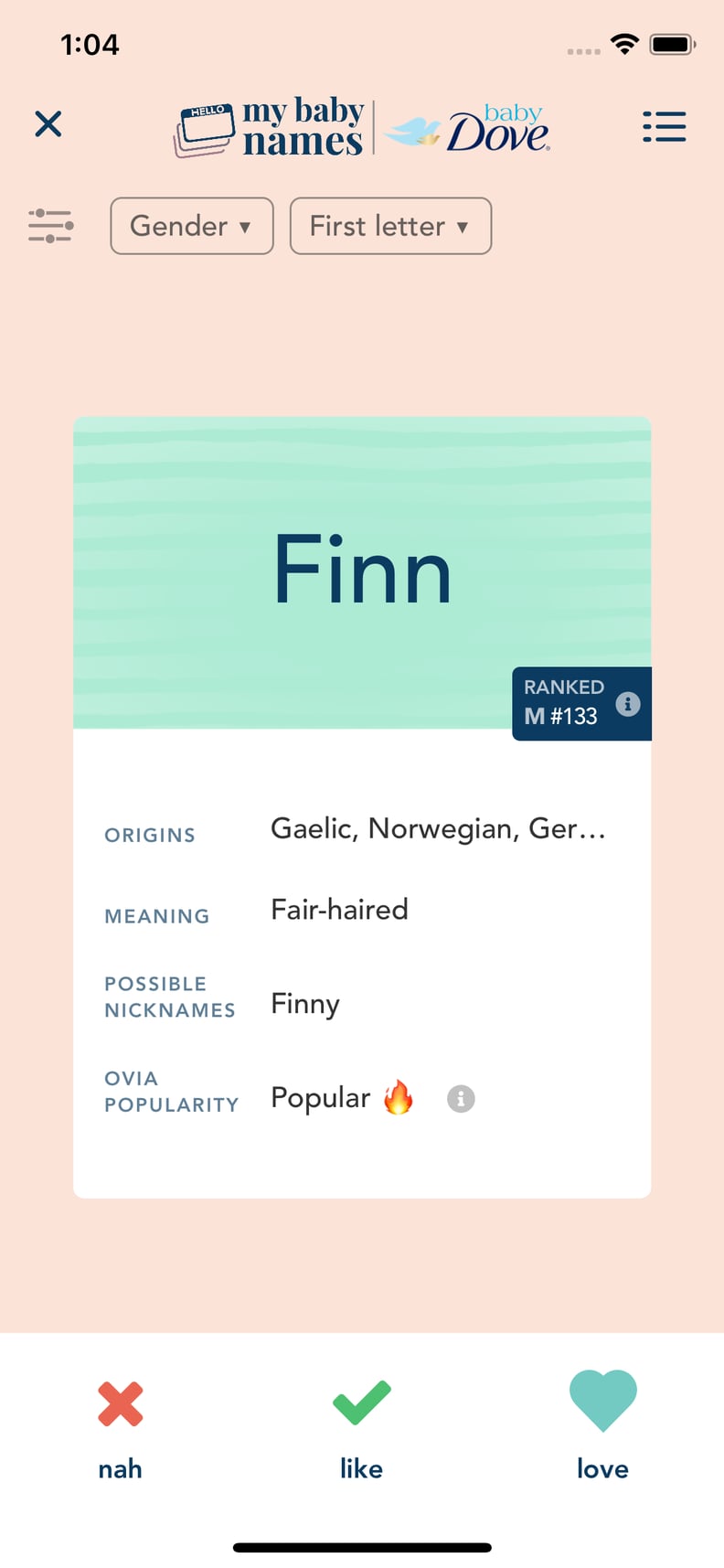 Tap the "X" or Swipe Left If You Don't Like the Name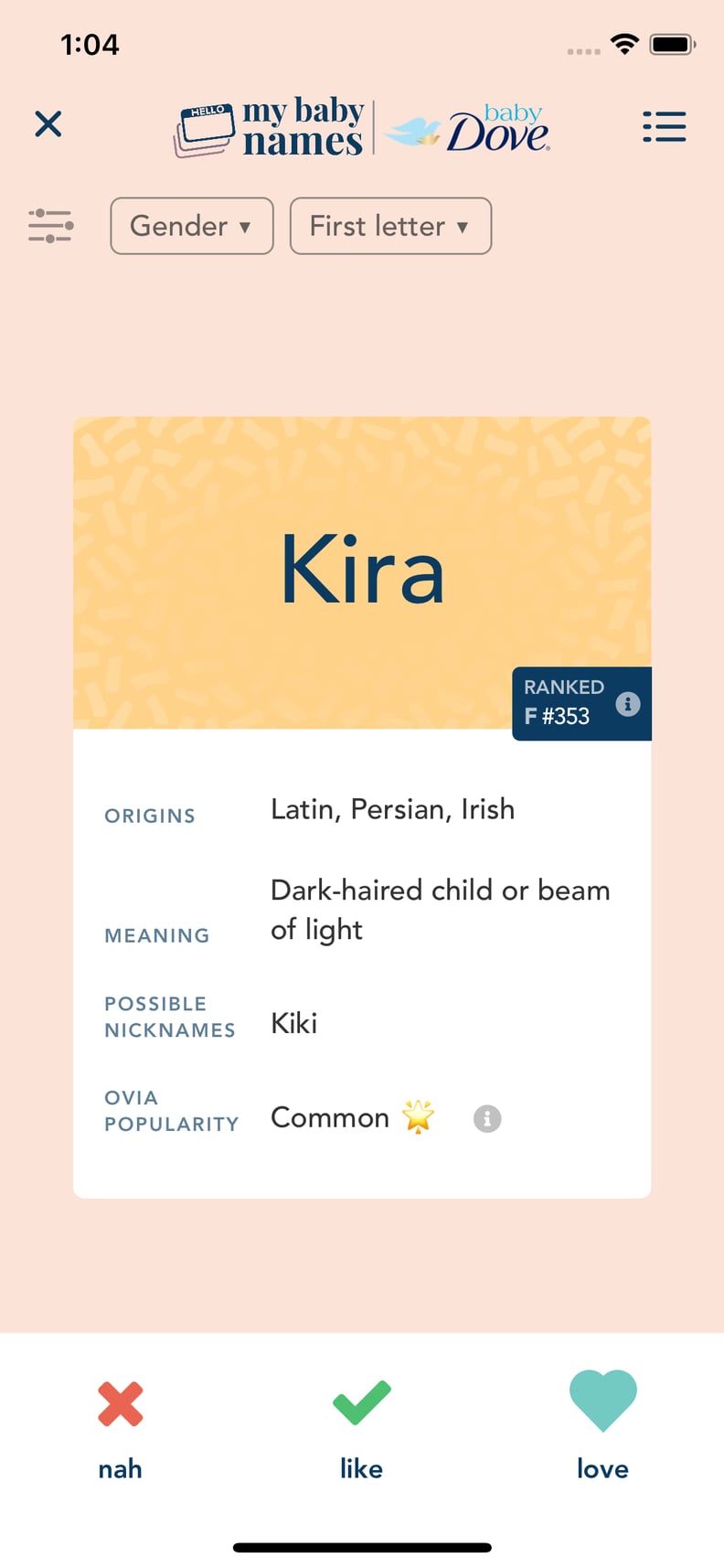 Tap the Checkmark or Swipe Right If You Like the Name
Tap the Heart If You Love the Name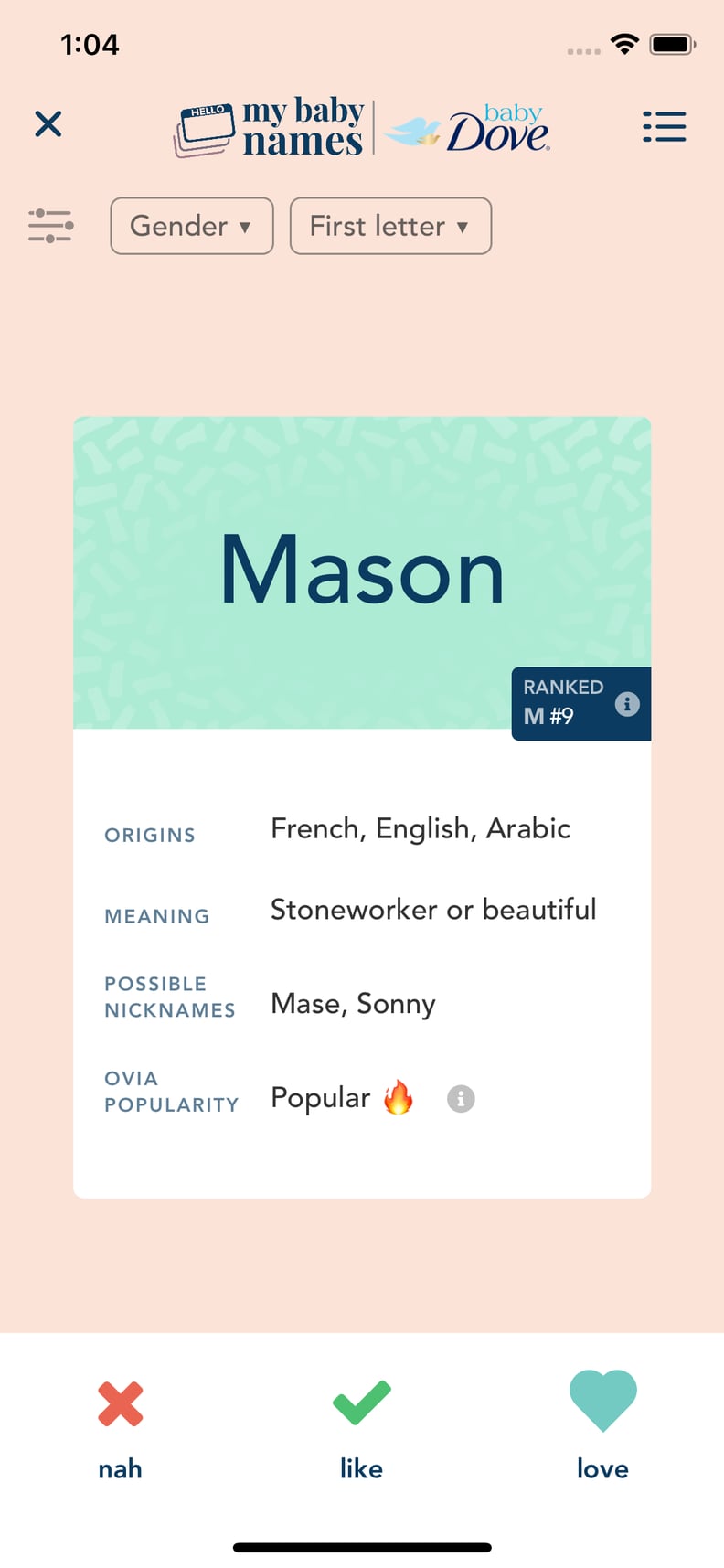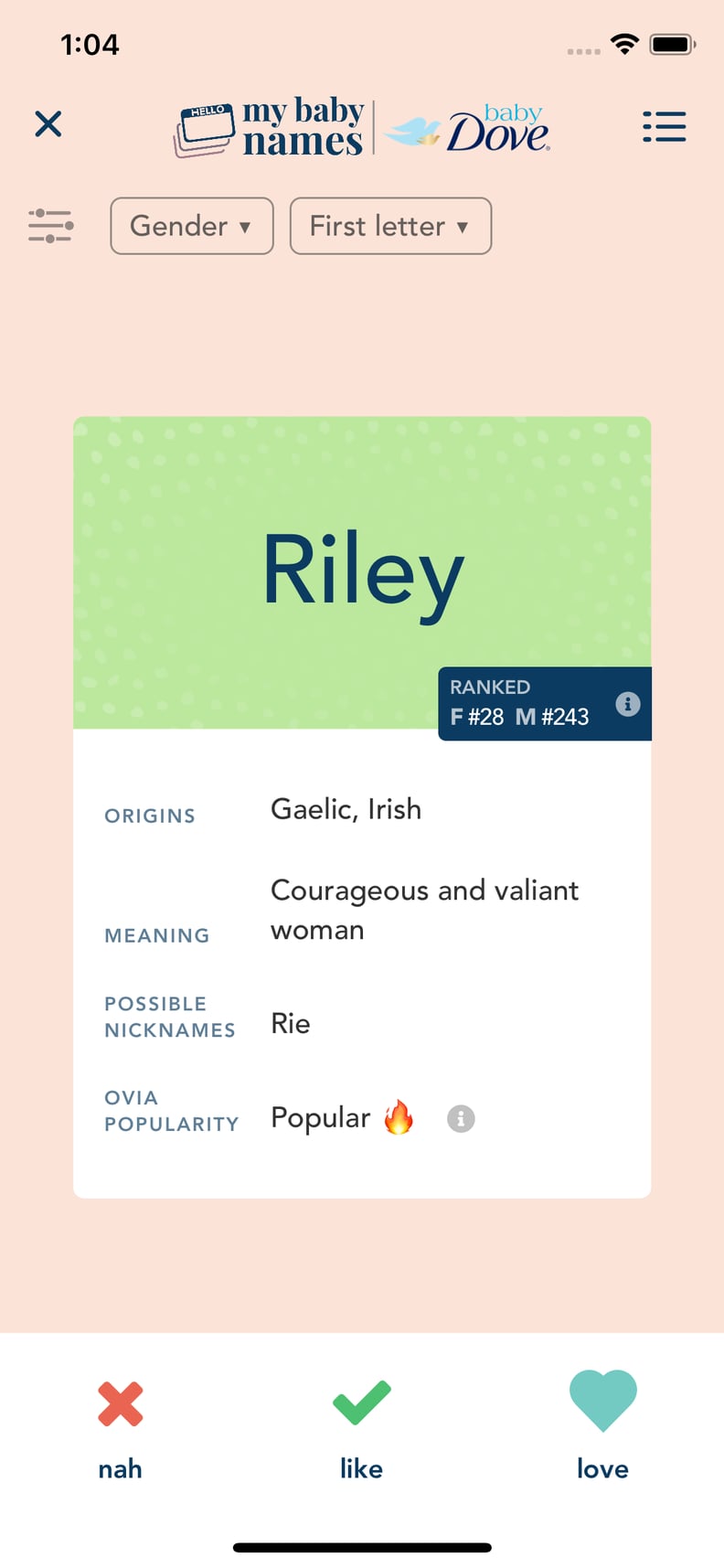 Names Highlighted in Green Are Considered "Unisex" Names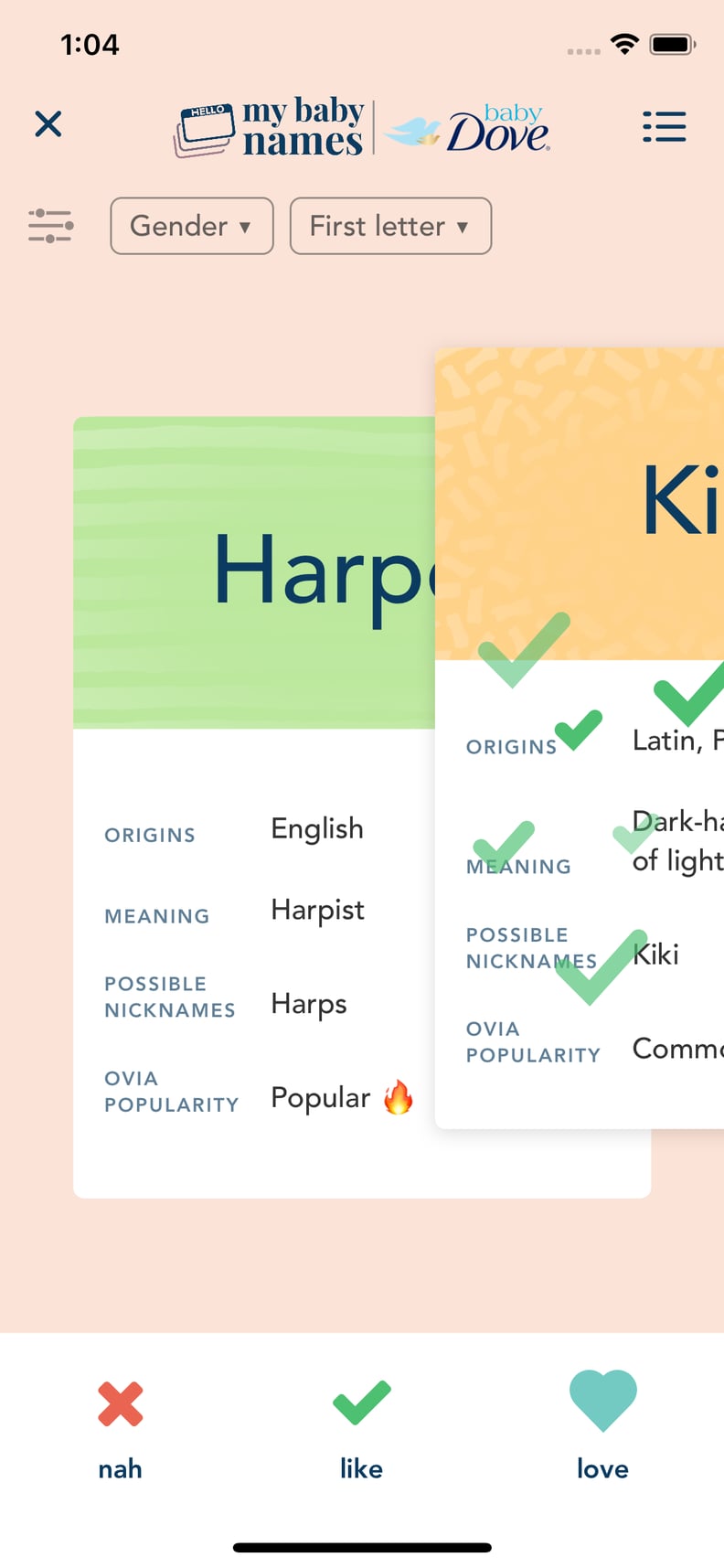 Once You Swipe a Name, a New One Comes Up Automatically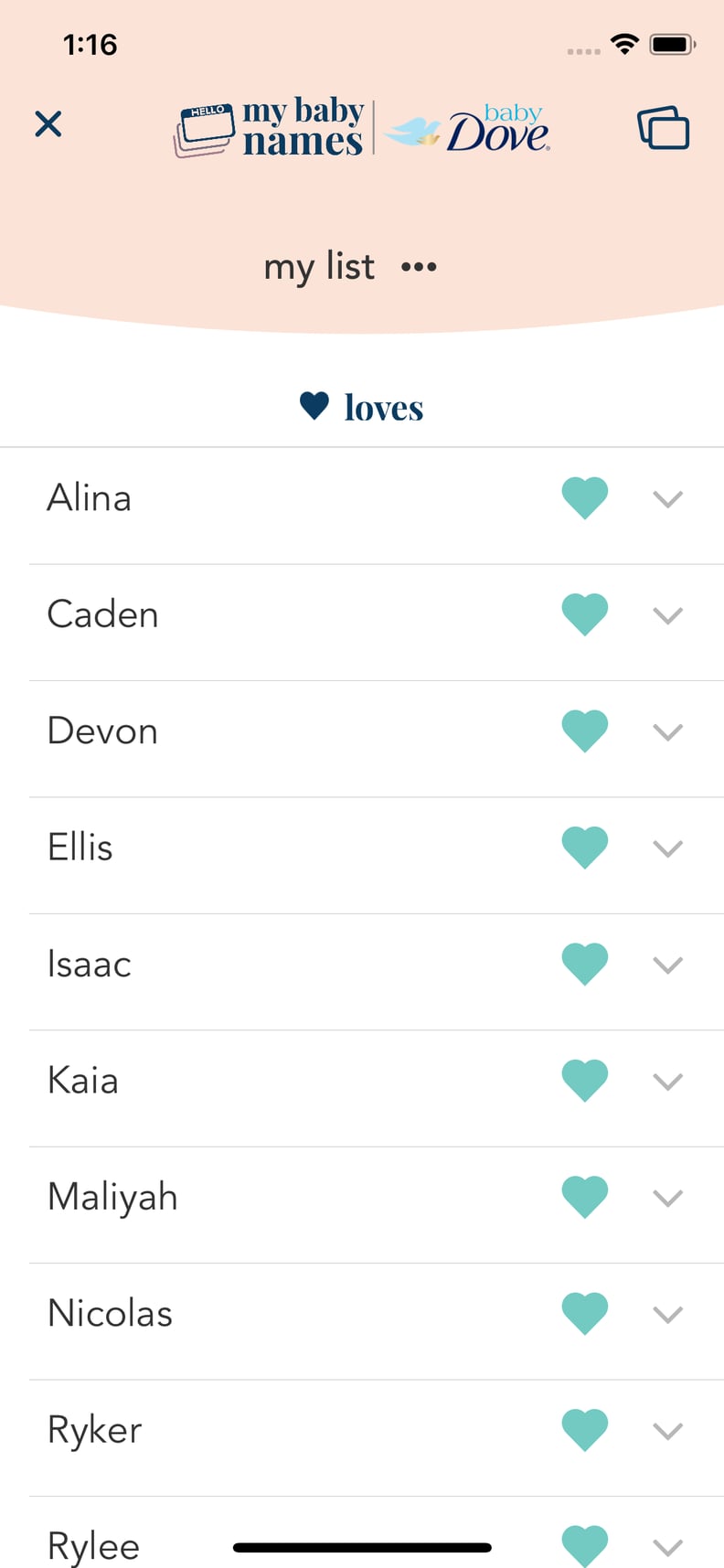 What Your List of "Loves" and "Likes" Will Look Like After You've Swiped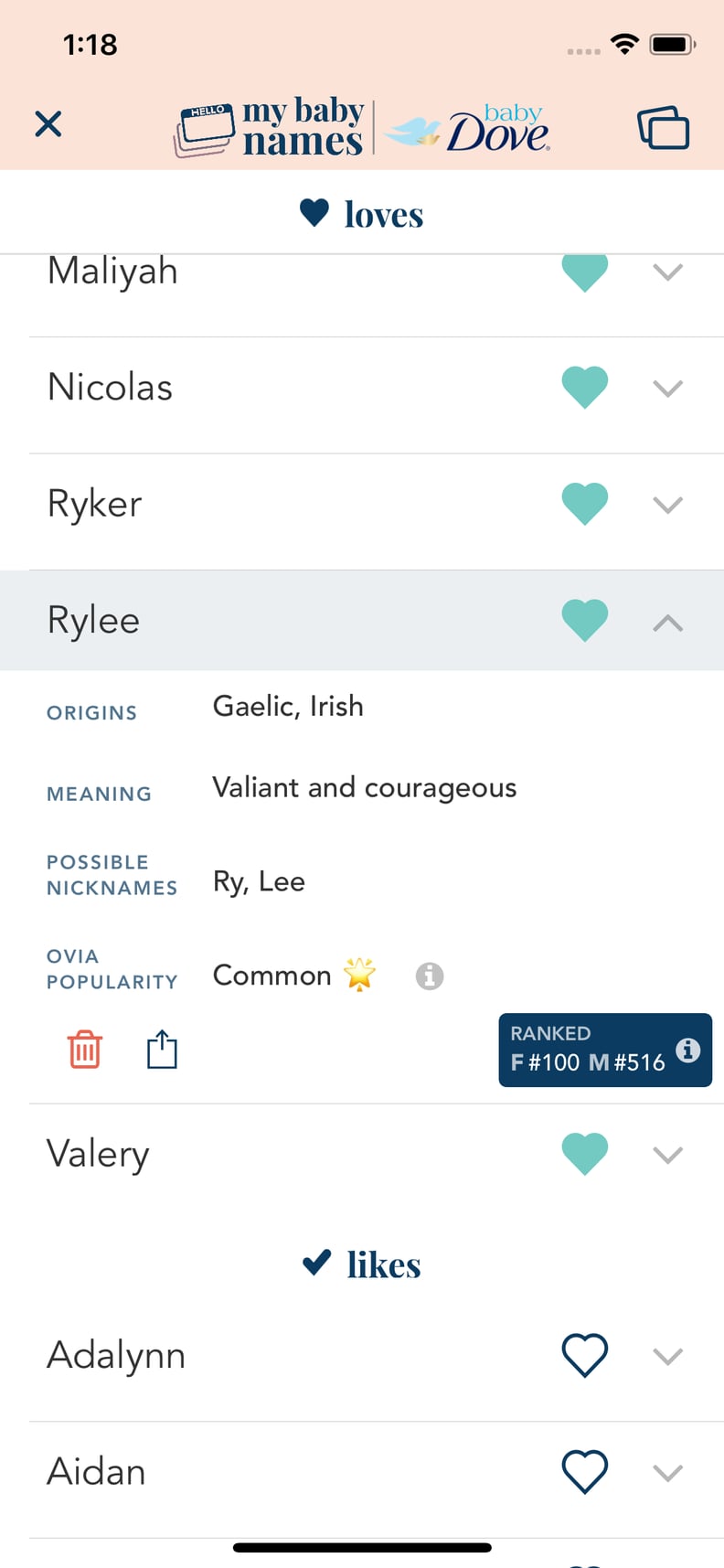 Click on Any Name to See More About It!