When naming sources where I've found the best bits of parenting wisdom, The Real Housewives hasn't exactly been at the top of my list — not that it's affected my devotion to watching those ladies' every televised move. For every Housewife-mom who's obviously all about her kids and seems to have a so-called "normal" relationship with them (albeit one that might be facilitated by an army of childcare help), there's also one that's made some, let's say, questionable decisions when it comes to raising their kids. And we love them all the more for it!
What can be gleaned from watching the women in New Jersey, New York, Beverly Hills, the OC, and Atlanta raise their little ones and interact with their grown children? Actually, quite a lot. Because while we're all making parenting mistakes in the privacy of our homes, the Housewives are giving us the gift of making them for an audience, meaning we can all learn from their missteps. If you love glam squads, ridiculously large houses, daytime high heels, and your children, listen up to these 12 parenting lessons that come straight from Bravo's favorite Housewives and moms.
01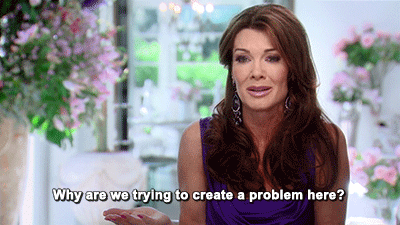 Lisa Vanderpump: Try Not to Play Favorites
We love Beverly Hills' housewife LVP in all her pink, over-the-top glory, but watching her relationship with her two kids — daughter Pandora and son Max, both of whom work for her empire — can be a bit awkward. While Pandora is flying all over the world promoting Lisa's wine brand, Max is busing tables at one of her restaurants. But Lisa remains devoted to them and even bought them both homes. Lisa, if you're looking to adopt, we're available!
02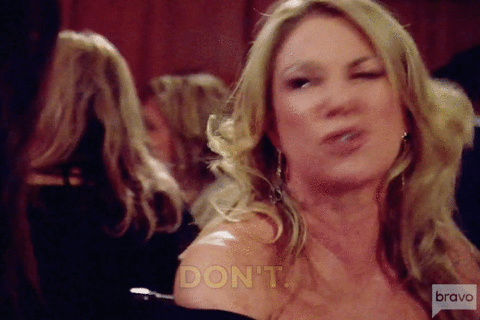 Ramona Singer: Be a Parent, Not a Friend
After her divorce, New York's Ramona Singer decided to start hitting the town and reliving her party days, and we loved every moment of it. But when she also attempted to recruit her college-aged daughter, Avery, and her daughter's friends as her wing women, we had to shake our heads. It's so fun to bond with your kids when they get older, but I try to remind myself that my kids are not my friends, even when they'll be old enough to bar hop.
03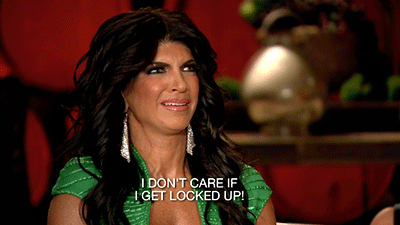 Teresa Giudice: Put Your Kids First, Even In Your Toughest Times
Teresa Giudice has had a rough few years, serving time in prison, sending her husband off to serve his sentence, and losing her mother shortly after her release. However, Teresa's main focus when dealing with all of that heartache was how it was all affecting her four daughters, and their bonds were unwavering. Way to be strong, mama!
04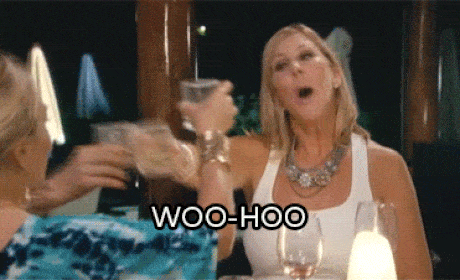 Vicky Gunvalson: Find Your Happy Beyond Your Kids
The OC's "O.G." housewife Vicky Gunvalson hasn't exactly been lucky in love (her last ex's cancer scandal fueled two seasons of the show), so we can see why she relies so heavily on her two grown children, Briana and Michael, for her happiness. While we're thrilled that they have each other, it's good to also give your kids some space, and find happy beyond your relationship with them.
05
Kim Zolciak-Biermann: Jokes at the Expense of Your Kids Probably Won't Land
Atlanta's Kim Zolciak-Biermann — mom of six — is notorious for lacking a filter (and we love her for it), but when she went on social media to jokingly offer up her daughter's, um, services for some John Legend concert tickets, she might have taken it a bit too far. Obviously Kim wasn't serious, but some future social media editing is probably in order.
06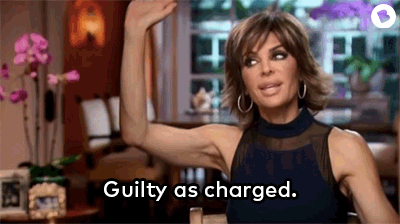 Lisa Rinna: Think Twice About That Sex Book
Lisa Rinna's conversation with her two teenage daughters about how they learned certain skills from their mom's sex book (or was it a manual?) was the "awkward" heard round the Bravo world. We're all for having "the talk" with your kids at whatever age you think is appropriate, and we're not saying that moms writing sex books is a bad thing, but maybe don't leave that book lying around for your preteens to read without your supervision.
07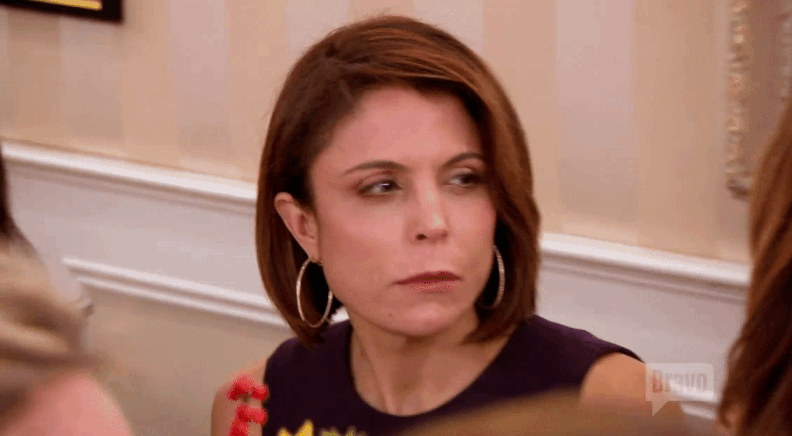 Bethenny Frankel: Don't Borrow Your Kids' Clothes
New York's Bethenny Frankel is a Bravo and Skinnygirl juggernaut, who's obviously a great, loving mom to her young daughter, Bryn. But when a few years ago, Bethenny posted a picture of herself wearing her then-4-year-old daughter's tiny Hello Kitty pajamas, even the judge presiding over her divorce proceedings told her it wasn't a cute look. Moms, think before you post!
08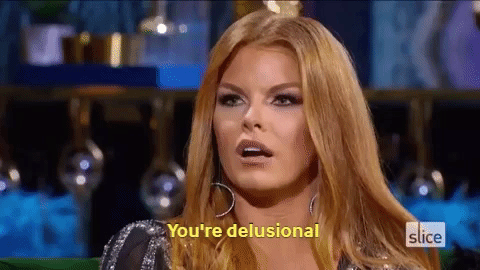 Brandi Redmond: Save Your Mommy Makeover For After You're Done Having Kids
Dallas housewife Brandi Redmond decided she might want a third kid after undergoing a mommy makeover that involved stitching her abdominal muscles together (not exactly an ideal habitat for a growing fetus). If a mommy makeover is on your potential to-do list, learn from her mistake, and wait until you're 100 percent certain you're done having kids.
09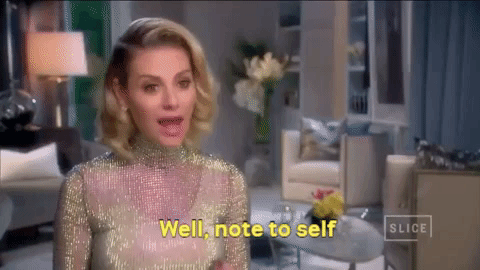 Dorit Kemsley: Personalized Art of You and Your Kids Isn't Always a Masterpiece
If you didn't see the recent Beverly Hills episode where Dorit Kemsley has a $1,500 glorified action figure made of herself and her two kids, presents it to her husband for his birthday, then watches him immediately drop it and break their son's head off, do yourself a favor and find it. It's comedy gold, and it teaches us the valuable lesson that not every personalized piece of art is created equally . . . even when that art costs more than some people's mortgage.
10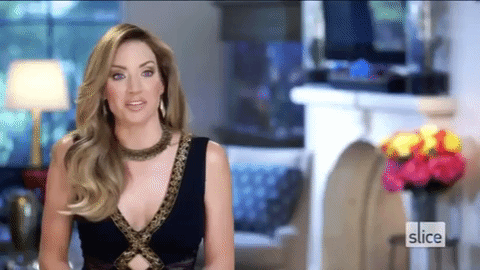 Cary Deuber: Work-Mom Balance Is Tough
Dallas housewife Cary Deuber isn't exactly like the rest of us (she has a closet full of Birkins, after all), but every mom could relate to her effort to find work-life balance so she could be home more with her young daughter. The fact that her boss (who is also her husband and that child's father) wasn't so keen on the idea? Well, that's the drama we Bravo watchers love.
11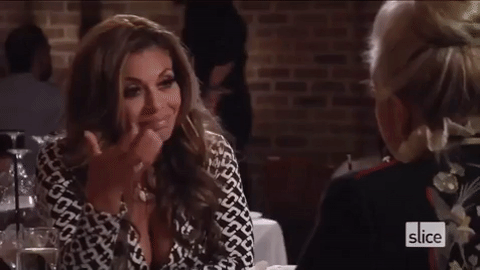 Dolores Catania: Keep Your Ex Close, For Your Kids' Sake
New Jersey housewife Dolores Catania has a great relationship with her teenage son, Frankie, and perhaps an even better one with Frankie's father, also known as her live-in ex-husband, Frank. Does everyone get their situation? Absolutely not. Does their closeness benefit their son? Most definitely.
12
Tamra Judge: Prioritize Your Kids Over Social Media
OC's Tamra Judge's estrangement from her daughter Sidney has been widely documented on her show, so we all did a little happy dance when Tamra was invited to Sidney's graduation, with the caveat that she not post any pictures from it on social media . . . which Tamra promptly did. Ladies, when your kid tells you not to post the pic, you probably shouldn't post the pic. As Tamra sadly learned, your followers will never know the difference, but your kid definitely will.